Skot Butler is responsible for managing an integrated sales, marketing, and business development organization which serves all of Intelsat General's customers, including the U.S. Department of Defense, NATO, various civil agencies and commercial enterprises within the United States and Europe.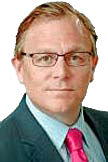 Mr. Butler brings to the position two decades of experience in the commercial satellite communications and telecom industries. He joined IGC in 2006 as Director of Hosted Payload Business Development and was most recently Director of Solutions Development. Preceding IGC, Mr. Butler held sales, business development and strategy roles at satellite services companies DRS, Spacelink, and Verestar.
Mr. Butler holds an MBA from the Smith School of Business, UMD-College Park. He stays active in the industry, serving as the President of the Mid-Atlantic Chapter of SSPI and representing IGC on the Commercial Space Engagement Forum (CSEF), the Satellite Industry Association Comsatcom Operations Working Group and other assignments.
MilsatMagazine (MSM)
Mr. Butler, what initially drew you into the satellite communications industry and how did that lead you into the MILSATCOM market segment?
Skot Butler
I had personal friends in the industry and what they were doing seemed more exciting than other opportunities I was investigating at the time. Satellite and space seemed sexy. These friends made an introduction that led to the start of my satellite career at a teleport operator and space segment reseller, Verestar. At first, we were almost exclusively serving commercial customers such as Sprint and MCI. After 9/11, we assembled a dedicated government team to focus on the specific needs of the military and other agencies.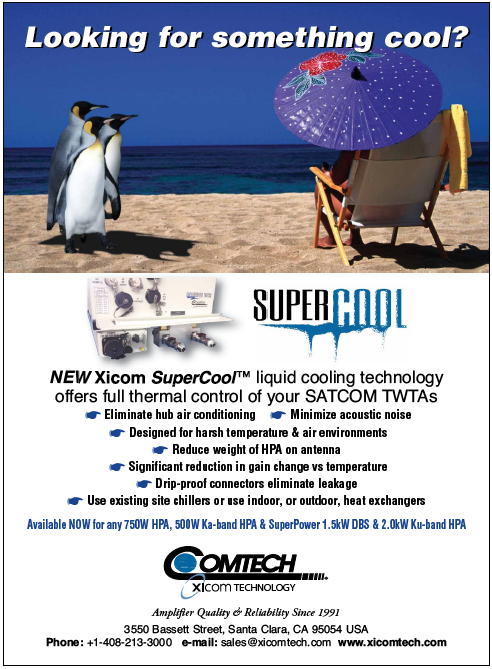 MSM
Why did you decide to continue your career with Intelsat General?
Skot Butler
Coming to Intelsat General gave me the opportunity to work with people I knew and respected from across the commercial satellite industry. This was also a chance to work for a satellite operator, a good way to round out my previous experience with a teleport operator, capacity resellers, and integrators.
I have stayed with Intelsat General because of the tremendous opportunity here and the exciting changes in the commercial satellite sector and in the space industry generally. From high-throughput satellites to LEO constellations, to reusable launch vehicles and the Internet of Things, the satellite industry is an inspiring place to be right now.
MSM
Given your senior company role in working with the DoD, civil as well and commercial agencies/enterprises, and with international organizations such as NATO, how do you ensure these various and sometimes confusing entities have the necessary information and benefits regarding IGC to competently make their best decisions as far as your firm's products/technologies are concerned?
Skot Butler
I often say that serving a large, diverse customer like a government agency, or a multi-national corporation can be like serving a board of directors of the Fortune 500. There are just so many recommenders and influencers and there is not always agreement on whom the decision maker is in the end.
That said, we build a focused campaign around the key stakeholders, making the rounds to be sure that all of their concerns are addressed, if possible. Our customers and end users can't physically touch most of what we provide, so our employees truly are our most important asset. They need to really uncover their customer's needs, sometimes by challenging long-held assumptions.
We also do a pretty good job of making certain we have the correct blend of satellite industry experts and former government agency employees who, as former customers, can provide important insight into user needs. These smart and talented people, combined with industry-leading marketing outreach—through our blogs, demos and white papers--ensure that the various customer groups have ready access to the information they need to make smart decisions.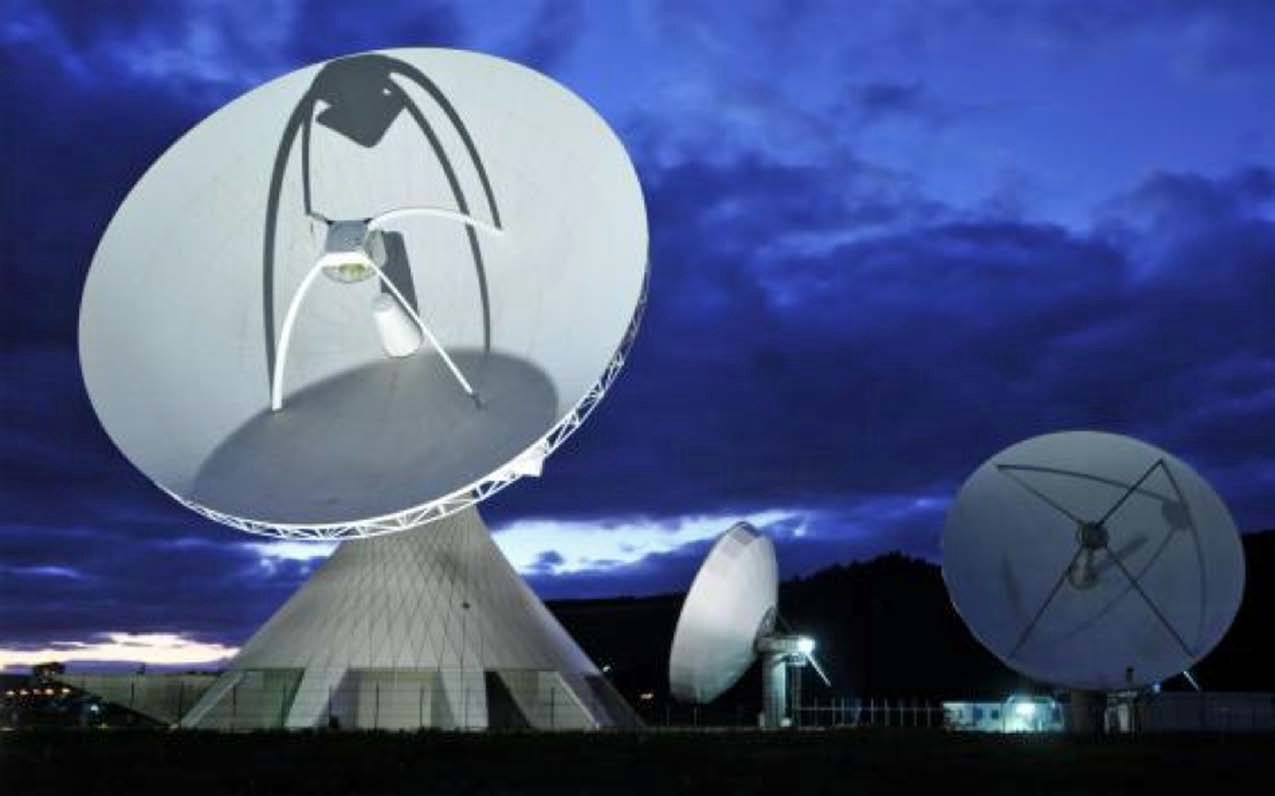 MSM
What are the most significant challenges you face in bringing your product to the military/agency/government (MAG) Environs?
Skot Butler
For a long time, the government looked at commercial satellite communications (COMSATCOM) as a last resort for their communication needs. We weren't really thought of as a partner and our satellites were not considered part of the government's space architecture.
While we still have further to go, there certainly has been significant improvement and commercial satellites are now a big part of the day-to-day operations of the government's communications network.
I think the real turning point will come when commercial satellite capabilities are incorporated into the U.S. government's space architecture. Satellite communications—particularly wideband—is the most obvious mission area where our industry can make a significant impact, but there are others such as Space Situational Awareness, satellite bus operations, and hosted weather sensors, to name a few. A unified infrastructure would allow both the government and industry to make long-term plans and investments.
MSM
What do you see as the key ways that the US government can best benefit from working with the commercial satellite industry in the coming year?
Skot Butler
We had good news at the end of last year as the Pathfinder II program survived the budget process and I understand the Air Force is targeting spring for an RFP.
Also, an RFI to operate the WGS satellites was submitted in late 2015 and we are hoping to see an RFP for the commercialization of WGS bus operations in the first half of this year.
Next, the fate of the Air Force Satellite Control Network (AFSCN) continues to be debated. Current thinking seems to be leaning toward a commercial augmentation of the network, rather than a commercial replacement. We would be happy to participate in either of those projects.
MSM
What is the commercial industry doing to ensure the DoD's information security standards are met?
Skot Butler
Intelsat made information security a top company focus over a decade ago, creating a Chief Information Security Officer position before many other companies had even thought of security as an issue. We have generally been ahead of where the government wants industry to be in this area.
Our new high-throughput Intelsat EpicNG satellites have a technologically advanced digital payload that increases efficiency as well as mitigates jamming and unintentional interference. These satellites will use powerful, narrow spot beams with smaller footprints that are harder to exploit as well as wider—125 MHz—bandwidth segments that support a greater range of protected waveforms, including those being developed by the U.S. military.
We also participate in government-industry forums like the Commercial Space Information Security (INFOSEC) Working Group to ensure we are compliant and to make certain that we help shape the policy to achieve the desired results with the least amount of business disruption. Overall, we are very well positioned to meet, and in many cases exceed, security requirements mandated by the DoD and our other customers.
MSM
What acquisition reform steps are still needed for the USG to save as much money as possible when using commercial SATCOM?
Skot Butler
We would like to see government customers making pre-launch and longer-term commitments when they acquire satellite services. By leasing commercial satellite bandwidth in this way, the government would not only save significant amounts of money, they would also reap the benefit of having the most up-to-date technology available to them.
Whereas the WGS system is now using technology that is 10 to 15 years old, commercial satellites are designed and built in three-year timeframes, making our technology much more advanced, particularly important in today's contested environment.
owned and operated wideband government constellation, that would be a positive message to the commercial satellite operators that we are now thought of as part of the long-term architecture.
We are already considering USG needs in our technology roadmap. Being designed into the architecture from the start provides an opportunity to accelerate enhancements that might be more interesting or applicable to government users than commercial customers, such as additional
protection features.
MSM
With the first Epic satellite coming on line in 2016, how will this help Intelsat General provide better service to the USG?
Skot Butler
The key benefits of Intelsat EpicNG over traditional communications satellites are increased performance, better economics, and increased accessibility. Serving the government end user means driving more throughput and satisfying more bandwidth-intensive applications with ever smaller terminals that are more mobile.
Intelsat EpicNG can meet those needs extremely well and also brings additional security, as outlined above. Another important benefit is that by enabling the use of smaller terminals, Intelsat EpicNG can accommodate a smaller class of UAVs with Beyond-Line-Of-Sight (BLOS) SATCOM.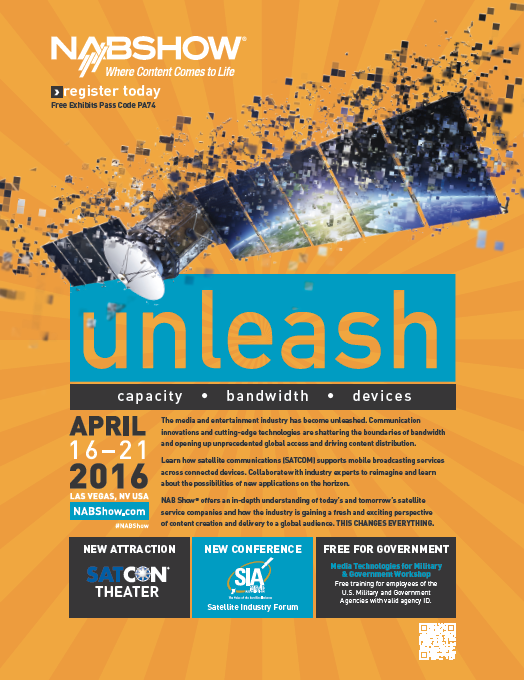 MSM
How do you see the role of smallsats supplying MAG needs in the future and will Intelsat General be working within this technology sector?
Skot Butler
Intelsat's investment in OneWeb will allow customers to seamlessly switch from the Intelsat GEO satellites to the small LEO spacecraft operated by OneWeb. This interoperability will give our government customers broadband connectivity through the polar regions that are not accessible to GEO satellites.
Similarly, OneWeb will be able to hand off traffic to Intelsat capacity over the equatorial zones—the region where GEO spectrum has priority, and a hurdle otherwise difficult for other LEO constellations to overcome. We think this will be an exciting complementary service and will greatly benefit our government customers.
MSM
The role of Hosted Payloads continues to be a most crucial discussion. Would you please discuss Intelsat General's approach to hosted payloads and how you believe the growth of hosted payloads acceptance by the MAG community will bring relief to comms support factors?
Skot Butler
We have provided three hosted payloads for different government agencies over the past decade. But significant growth in the use of commercially hosted payloads for the government has been somewhat constrained for a couple of reasons.
Hosted payloads require advance planning and funding. And, getting a hosted payload into space is tied to commercial satellite launch schedules. The timing and the funding have to synch up pretty precisely and that is difficult, though clearly not impossible.
Returning to my previous theme, an architecture that included some combination of free-flying government assets, hosted assets, and commercial capacity would help solve the planning and funding problem and would provide additional incentive on the timing issue.
MSM
Is Intelsat General working on some new hosted payload missions and, if so, could you tell us about those projects?
Skot Butler
IGC is one of several companies that won a follow-on study contract for the NASA Tropospheric Emissions Monitoring of Pollution (TEMPO) hosted payload. The purpose of the study is to provide NASA with additional information to refine the TEMPO instrument's spacecraft interface and mission design.
We are actively exploring multiple hosted payloads opportunities that are now at various stages of maturity, but I am not ready to discuss those details at this time.
MSM
Given your wealth of experience in our industry, when you review your career, what project or projects truly bring a smile of satisfaction to you?
Skot Butler
From a personal perspective, the work I did as part of the team working with the Australian Defence Force on the UHF payload was satisfying. We brought a lot of value to our customer that can and should be replicated by the U.S. government.
Another high point occurred when we were able to move a satellite halfway around the globe for the DoD to support the war in Afghanistan. This is where owning and controlling assets really provides the ability to make an impact. This was gratifying to make such a significant contribution to our country's defenses.
intelsatgeneral.com/
---