NASA is leading the way to success with its approach to working with industry to fly payloads on commercial satellites.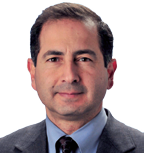 In its efforts to reduce costs, access space more frequently, and benefit from commercial advances, NASA has partnered with industry (including members of the Hosted Payload Alliance) on programs that will benefit from sharing resources with a commercial satellite.
What sets NASA's programs apart from other hosted payload efforts is its deliberate timing of development to accommodate the fast pace of commercial manufacturing schedules.
For two current programs, NASA Goddard's Laser Communications Relay Demonstration (LCRD) and NASA Langley's Tropospheric Emissions: Monitoring of Pollution (TEMPO) mission, the agency is maturing its payload technology, including ground systems, well in advance of selecting the commercial satellite host. This forward looking approach includes working with industry early on to develop the interfaces that will enable the instruments to easily ride on a typical geostationary satellite.
SSL has been working with NASA Goddard's LCRD team since 2012 to develop the technical requirements and engineer the payload interfaces to be integrated with the SSL 1300 satellite platform. As the design for accommodating the payload is finalized, NASA is conducting ground technology validation testing and SSL is working with its commercial satellite operator customers to identify the host satellite for the demonstration, expected to launch in 2018.
NASA Langley has already selected three U.S. satellite manufacturers to study ways to accommodate the observatory on their GEO platforms, well in advance of selecting the actual host mission.
NASA has set a clear path to overcome the schedule mismatch issues that are often a concern for those considering hosting of new payloads under development.
The modular design of Space Systems/Loral's 1300 platform.
Developing and qualifying the payload in advance to retire the risk of manufacturing the payload on a flight program with a firm launch date is one more step toward alleviating schedule concerns for hosted payloads.
Note: HPA is now an official Association Partner of SATCON. On November 12th, they presented a session titled Next Generation Space Architectures: Assessing the Process conducted with key government officials to discuss what goes into the Assessment of Alternatives (AOA) when it comes to developing next generation architectures and how industry can best inject its innovative thinking.
HPA info available at: http://www.hostedpayloadalliance.org/
---