---
Omnispace and Vulcan Wireless' Demonstration Of Portable Military Radios Communicating via Commercial Satellite
Omnispace, which is seamlessly uniting mobile and satellite to create the world's only truly global 5G mobile network, and Vulcan Wireless Inc. announced successful voice and data communication between its NGSO on-orbit satellite and a widely fielded model of mobile tactical military communications radios (PRC-117G).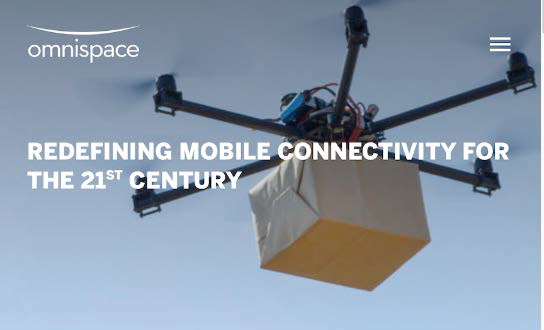 As part of Omnispace's Phase II Small Business Innovation and Research (SBIR) contract, the demonstration was in cooperation with U.S. Space Force's Space Systems Command.
The contract was awarded as part of the U.S. Airforce's "Space Pitch Day," enabling Omnispace to bring next- generation narrowband capabilities to the warfighter.
The Omnispace next-generation global 5G network is being architected to support "dual-use," mission-critical enterprise and secure government applications.
Unlike legacy commercial and government networks, Omnispace's global system is being designed in line with 3GPP 5G NTN standards, which will enable interoperability for any compatible 5G commercial or government device.
Omnispace's 5G NTN platform will be helpful to government customers' reliability, and real-time decision-making by enabling advanced tactical handheld communications, Military Internet-Of-Things (MIoT), and battlefield edge processing.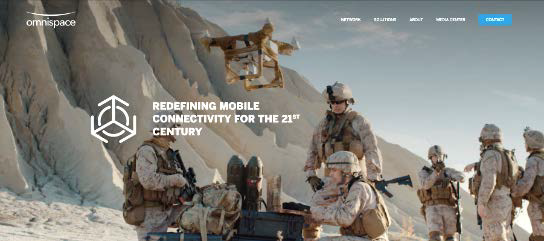 Together with Vulcan, the test successfully demonstrates the ability to connect the global Omnispace satellite network directly to existing mobile devices — addressing warfighter needs "at the edge" within the joint all- domain command and control (JADC2) architecture.
"One of the biggest challenges for the evolution of military enterprise communications is the cost and adaptation of legacy end-user equipment," said Campbell Marshall, Omnispace's Vice President for Government and International Markets. "This demo proves that software- defined mobile, tactical user equipment can leverage our dual-use commercial infrastructure. Imagine the possibilities that 5G technology will enable for government — from COTM handheld devices to IoT platforms."
The demonstrations with Vulcan Wireless were focused on connecting existing military hardware to satellites in commercial frequency bands and orbits, not traditionally used by government, to increase the resiliency of battlefield communications.
"The Vulcan Wireless and Omnispace teams worked closely to successfully conduct a live demonstration, integrating existing tactical communication systems with the Omnispace satellite network," said Kevin Lynaugh, CEO, Vulcan Wireless Inc. "We're pleased with the results, which demonstrate how global, borderless beyond line of site (BLOS) connectivity is possible for real world military applications."
These communications capabilities are the cornerstone for next-generation warfighting concepts such as multi-domain operations (MDO) and expeditionary advanced based operations (EABO) which are focused on minimizing physical and RF signatures.
---
Secretary of Defense Explains How The U.S. Will Take on the Challenge of China
Author: Jim Garamone, Department of Defense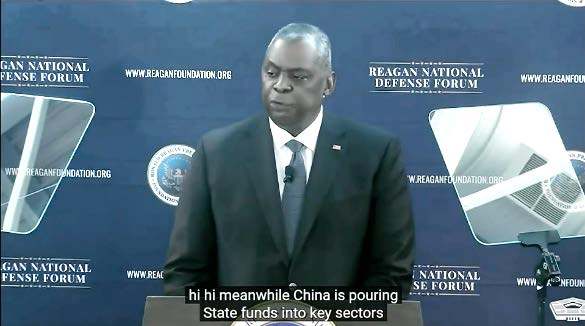 "China is not 10-feet tall," Secretary of Defense Lloyd J. Austin III said at the Reagan Library in California recently, and the United States is not a "country that fears competition."
China is a challenge to the United States and all democracies, but America and its allies will rise to the challenge. "And we're going to meet this one with confidence and resolve — not panic and pessimism," Austin said.
Austin noted that President Joe Biden has said the United States is in "stiff competition" with China, and he has said that China is the U.S. military's "pacing challenge."
China is using all elements of national power to overturn the international rules-based architecture that has served the world so well since the end of World War II.
In his speech to the Reagan National Defense Forum, Austin delved into the competition with China, and what the Defense Department is doing to preserve the rules-based construct.

He noted that the world has seen two decades of "breakneck modernization" by the People's Liberation Army. "China's military is on pace to become a peer competitor to the United States in Asia — and, eventually, around the world," he said. "China's leaders are expanding their ability to project force and to establish a global network of military bases. Meanwhile, the PLA is rapidly improving many of its capabilities, including strike, air, missile-defense and anti-submarine measures. And it's increasingly focused on integrating its information, cyber and space operations."
The last is a combat domain with few rules and that increases the risk of escalation and miscalculation, he said. China is financing key technology sectors that have both civilian and military applications. China's nuclear posture is advancing as well, and the secretary said that China will possess at least a thousand nuclear warheads by 2030 and they are building a nuclear triad to deliver them.
"Now, we always assess not just capabilities but also intentions and actions," he said. "The leaders of the Chinese Communist Party have been increasingly vocal about their dissatisfaction with the prevailing order — and about their aim of displacing America from its global leadership role. China's President, Xi Jinping, regularly talks about 'great changes unseen in the world in a century.' And he recently assured his fellow Party members that 'time and momentum are on China's side.'"
China has a dismal human rights record and is bullying countries in Asia and Africa. "Beijing is misusing technology to advance its repressive agenda at home and exporting the tools of autocracy abroad," Austin said.
Given all this, Austin does not see conflict as inevitable. The United States does not want a new Cold War.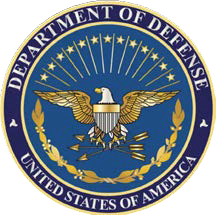 "We're determined to deter aggression, and to prevent conflict, and to establish common sense guardrails," he said. "And our new initiatives are part of a government- wide approach that draws on all tools of national power to meet the China challenge."
The concept undergirding next year's National Defense Strategy is "integrated deterrence," Austin said. "It means integrating our efforts across domains and across the spectrum of conflict to ensure that the U.S. military — in close cooperation with the rest of the U.S. government and our allies and partners — makes the folly and costs of aggression very clear," he said.
He discussed two elements of integrated defense: partnership and innovation.

"First, we're building on a lesson that I learned over four decades in uniform: In war and in peace, we're always stronger when we work together with our friends. That defines our approach to the China challenge," Austin said.
This does not mean the United States will build an Asian NATO or an anti-China coalition like the one that defeated ISIS. "And we're not asking countries to choose between the United States and China," he said. "Instead, we're working to advance an international system that is free, stable and open." free, stable and open."
This means working closely with long-time allies and new partners around the globe, he said. The secretary noted that he has made three trips in 10 months to the Indo- Pacific. "In every conversation with our partners, I hear the same thing again and again: a call for the United States to continue playing our stabilizing role in the Indo-Pacific," he said. "And make no mistake: we will."
This means more exercises with allies and partners, helping partners build security capabilities, and encouraging European allies to contribute to security in the Indo-Pacific, he said.
All this is in support of the status quo. "We remain steadfast to our one-China policy, and our commitments under the Taiwan Relations Act to support Taiwan's ability to defend itself while also maintaining our capacity to resist any resort to force that would jeopardize the security of the people of Taiwan," he said.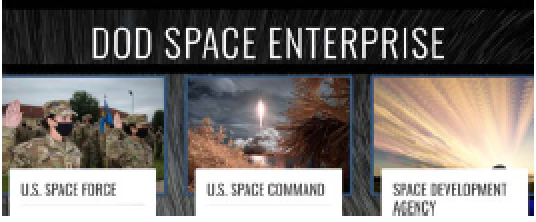 There are real differences — in interests and values — between China and the United States. "But the way that you manage them counts," Austin said. "We're going to be open and candid with China's leaders. As President Biden put it, we need to talk 'honestly and directly to one another about our priorities and our intentions.' And big powers should be models of transparency and communication."
The United States seeks to open lines of communication with China's defense leaders — especially in a crisis. This should help reduce risk and prevent miscalculations, he said.
America's unparalleled network of allies and partners is an asymmetric advantage over China. Innovation is another.
"Integrated deterrence requires us to weave together cutting-edge technology, operational concepts and state- of-the-art capabilities to seamlessly dissuade aggression in any form, domain or theater," Austin said. "That means that innovation lies at the heart of American security."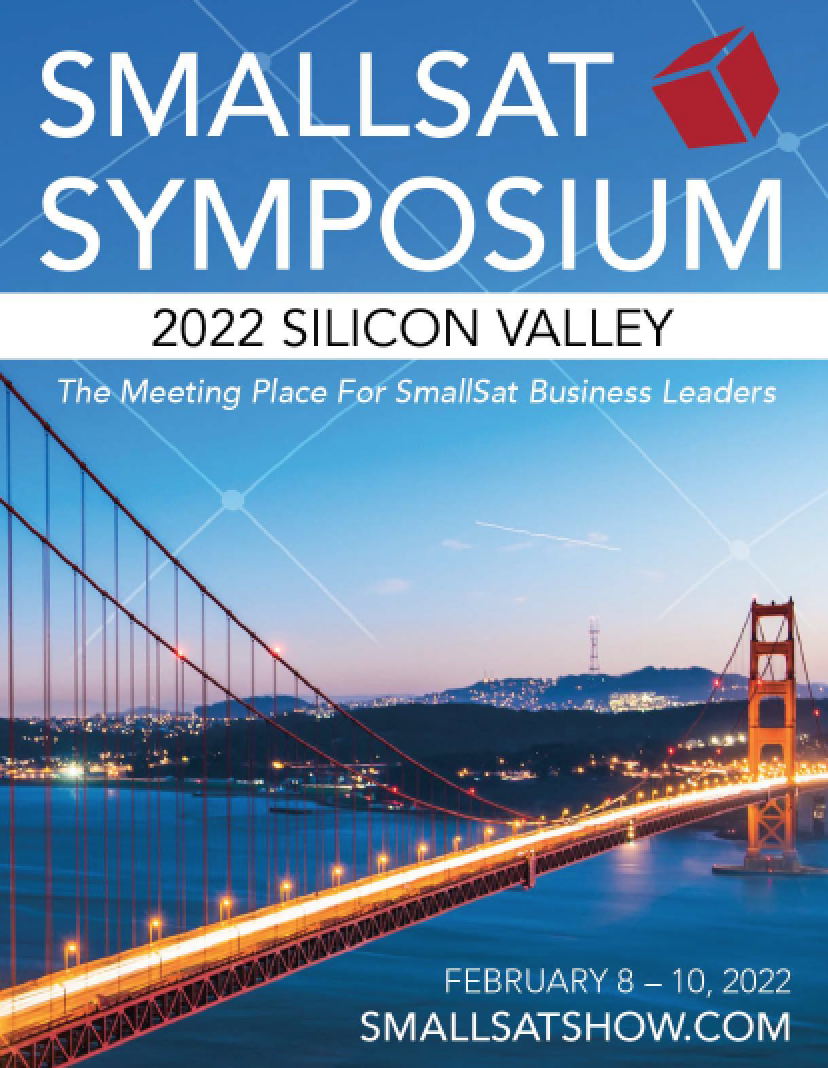 There have been incredible advances in artificial intelligence, edge computing and nanotechnology in the United States. "Nobody innovates better than the United States, but we can't take that for granted," he said.
DoD must change the way it does business or risk losing that asymmetric advantage. "Let's face it, for far too long, it's been far too hard for innovators and entrepreneurs to work with the department," he said. "And the barriers to entry for working in national security are often just too steep."
It takes too long to get innovation to American service members. Good ideas and capabilities are demonstrated, but often fall into what many call the "valley of death" before capabilities get fielded. "It's bad enough that some companies get stuck in the valley of death, but some brilliant entrepreneurs and hungry innovators don't even want to try to cross it and work with us," he said.
Austin said the Defense Advanced Research Projects Agency (DARPA) — a hothouse for ideas — is now "connecting its top research teams with corporate leaders and U.S. investors so that those teams can build successful businesses with the cutting-edge technologies they develop," he said.
"We're doubling down on our Small Business Innovation Research program. This program helps fuel American firms to pursue R&D tailored to the department's unique tech requirements. And so far this year, we've awarded funds to more than 2,500 small businesses working on groundbreaking tech."
The department has opened new technology hubs in Seattle and Chicago to add to the ones already working in Austin, Texas and Boston. "The goal here is simple: to connect with new talent who will help us compete and win on challenges from countering UAVs to responsibly leading the AI revolution," he said.
These efforts and more are working, because "when we maintain our technological edge, we maintain our military edge," the secretary said. "Let me be clear: The United States has an advantage that no autocracy can match: our combination of free enterprise, free minds and free people. Even in times of challenge, our democracy is a powerful engine for its own renewal. So I will put the American system up against any other. And I'll do so with great pride and total confidence."
---
Northrop Grumman's GBSD First- Stage Engine Meets Milestone
Northrop Grumman Corporation (NYSE: NOC) has successfully met a key manufacturing milestone, successfully performing the first insulation and case wind of the Ground Based Strategic Deterrent (GBSD) first-stage solid rocket motor.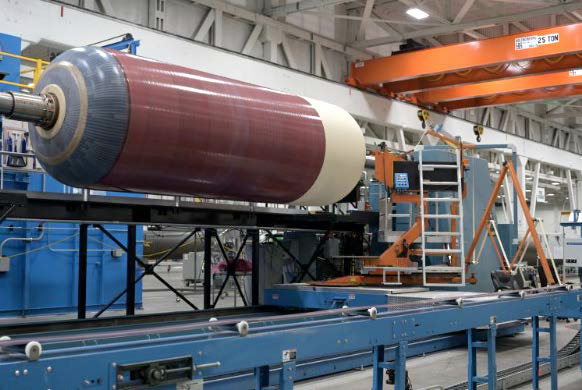 Northrop Grumman performed the insulation wind around a plaster tooling mandrel. The insulation protects the outer casing of the motor from extreme temperatures caused by burning propellant inside the motor. Following insulation is the case wind process, which applies composite material around the insulation to form the outer structure, or shell, of the motor. Northrop Grumman has begun a similar insulation and case wind process for the second-stage motor, as the program team continues on track to the U.S. Air Force GBSD schedule.
This first-stage motor will now undergo testing to validate tooling and manufacturing processes as well as pressure- testing to ensure structural design integrity. The new GBSD missile will be a three stage solid rocket motor. Northrop Grumman is building the first and second stage.
Northrop Grumman was awarded the GBSD engineering and manufacturing development contract in September 2020 to begin modernizing the nation's aging intercontinental ballistic missile system. Northrop Grumman is leading a nationwide team that includes Aerojet Rocketdyne, Bechtel, CAE, Clark, Collins Aerospace, General Dynamics, HDT, Honeywell, Kratos Defense and Security Solutions, Lockheed Martin, and Textron Systems, as well as hundreds of small and medium-sized companies from across the defense, engineering and construction industries. Overall, the GBSD program will involve over 10,000 people across the U.S. directly working on this vital national security program.
---
SSC Awards Palantir Technologies Million$$ Contract
Space Systems Command's (SSC) Cross-Mission Ground & Communications Enterprise (ECX) awarded a $43 million contract to Palantir Technologies to continue their delivery of a data and decision platform to support national security objectives. This $43 million contract is an additional extension, expanding upon previous awards from April and August this year. The total cumulative face value of the contract is $91.5 million.
This award provides continued capabilities for Project Brown Heron which enables all-domain situational awareness and decision-making at NORAD/ USNORTHCOM (N-NC), and the Space C2 division under the Cross Mission Ground & Communications Enterprise (ECX).
The Palantir platform, known as Warp Core, is being used to make decisions from large volumes of data in support of these missions.
Warp Core leverages Palantir as a configurable enterprise data management and operations software solution that enables the integration and management of data from various data sources and supports application delivery, in-depth analysis, and data-driven decision-making across echelons and functional communities, including for users who operate on multiple security levels across multiple networks. As the application and data landscape continue to rapidly expand in both scale and complexity, Warp Core simplifies and streamlines data management and integration, to aid in everything from readiness to improved decision-making.
Warp Core's work also extends beyond Space Domain Awareness missions and was recently used by SSC and its partners to assist the evacuation of U.S. allies from Afghanistan.
"The threats to our nation in and through the space domain are very real as we've seen in recent weeks, we must continue to advance our Nation's Space Domain Awareness capabilities," said Doug Philippone, Global Defense Lead at Palantir Technologies. "We're very proud to have consistently earned the confidence of this innovative organization and to continue our partnership."
---
Blue Halo Acquisition BlueHalo as acquired Citadel Defense Company.
Citadel develops advanced, counter-unmanned aerial systems (cUAS) technology used by customers within the Department of Defense and Intelligence Community, as well as civilian, commercial, and international markets.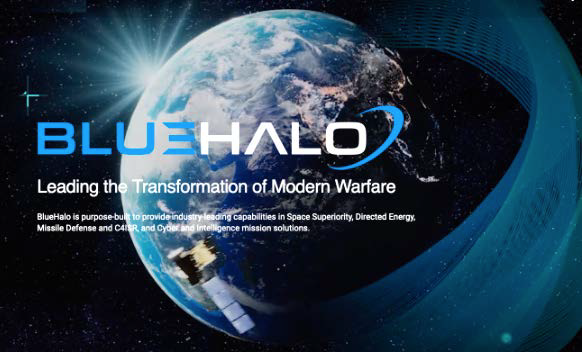 Founded in 2016, Citadel's team of engineers and data scientists has developed best-of-breed cUAS products that leverage proprietary AI/ML algorithms to enable operators to locate drone threats, track flight paths, and autonomously neutralize threats.
Citadel's solutions create a distinct operational advantage for servicemen and servicewomen on the front lines. When defending against drone swarms and difficult-to-detect threats, Citadel's AI/ML-powered systems allow operators to identify and terminate enemy UAS threats with unmatched speed, accuracy, and reliability.
BlueHalo is a rapidly expanding, national security platform with market-leading capabilities spanning directed energy, cUAS, space superiority, space technology, advanced radio frequency, autonomy, and cyber and signals intelligence (SIGINT).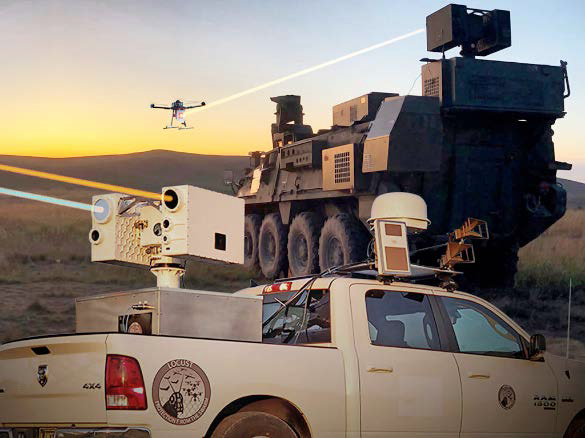 The acquisition of Citadel complements BlueHalo's directed energy and layered perimeter defense capabilities where the company delivers a full suite of products, including the Locust Laser Weapon System and Argus Perimeter Security Solution.
Citadel's cUAS capabilities coupled with BlueHalo's existing portfolio of proprietary technology will uniquely enable the company to deliver multi-modal, unified cUAS solutions that support the warfighter and protect critical infrastructure.
"Citadel has established itself as a leader in the cUAS market and continues to innovate at a pace necessary to stay ahead of the rapidly evolving threat environment. We are incredibly excited to partner with the Citadel team as we continue to expand our cUAS capabilities and deliver transformative, market leading solutions to our customers," said Jonathan Moneymaker, Chief Executive Officer (CEO) of BlueHalo. "The combination of Citadel and BlueHalo's unique technologies, deep mission intimacy, and systematic approach to innovation will accelerate our technology roadmap and allow us to rapidly field technologies critical to the warfighter."
David Wodlinger, a Partner at Arlington Capital Partners, said, "The increasing sophistication and widespread availability of UAS represents a critical and growing threat vector that will increasingly become a top priority for more and more organizations. Citadel has developed an innovative cUAS solution that we believe counters this threat in a differentiated way, positioning the Company to capture an outsized share of this large and growing market."
Chris Williams, CEO of Citadel, said, "Under the BlueHalo platform, our new and existing customers will benefit from an expanded set of capabilities, talent, and resources to achieve greater mission impact. We are excited to join an innovative company that we know will continue to push the boundaries of what is possible."
Henry Albers, a Vice President at Arlington Capital Partners, said, "The Citadel team is passionate about developing cutting-edge technology to address novel security threats, making this acquisition an excellent fit from a cultural perspective. We are excited to welcome these talented engineers to the organization as well as incorporate Citadel's technology into BlueHalo's rapidly expanding portfolio of proprietary solutions."
---