Mr. Tang is the Inmarsat wholesale representative to all US government users and responsible for Inmarsat's US government market and pricing strategy. He previously served as Director for Tactical and Assured Communications for Inmarsat's Global Xpress development program.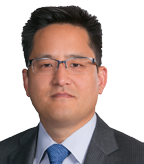 Prior to joining Inmarsat, Mr. Tang was the GS-15 Division Director for Navy Satellite Communications (SATCOM) within the Navy's Communications Program Office for the Program Executive Officer Command, Control, Communications, Computers and Intelligence (PEO C4I) in San Diego, California. There, he was responsible for a $1.6B FYDP (Future Years Defense Program) portfolio overseeing the overall acquisition efforts including development, testing, fielding, and life cycle support of all Navy Military and Commercial SATCOM systems. This included the Navy EHF SATCOM Program (NESP), Super High Frequency (SHF) terminal programs, Broadcast Service (GBS) and Commercial SATCOM programs such as the Commercial Broadband SATCOM Program (CBSP), Commercial Wideband SATCOM Program (CWSP), Television-Direct to Sailors program (TV-DTS), and the Navy's Iridium project.
Mr. Tang was also responsible for airborne and expeditionary programs such as Navy VIP Aircraft Communications and the Joint VSAT project for JIEDDO. As the Navy's senior SATCOM acquisition expert, Mr. Tang was a frequent public speaker on topics of commercial satellite operations and acquisition strategy.
Mr. Tang received his BS and MS in Electrical Engineering from the University of California at Los Angeles (UCLA).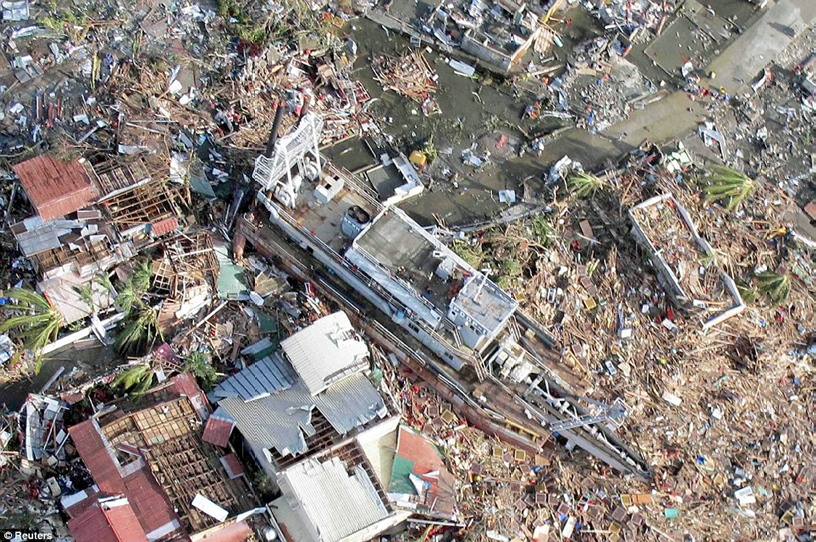 How does Inmarsat treat the NGO and First Responder areas of need?
Kai Tang
In times of disaster and humanitarian relief, we realize that responders mobilize quickly. With literally no advanced notice, they must be prepared to get on a plane or a ship and go anywhere in the world to provide aid and relief in regions recovering from any one of a number of catastrophes.
Inmarsat is the NGO and first responders' "first in, last out" proven satellite communication (SATCOM) capability of choice through our trusted global mobile L-band satellite services and the company's latest Ka-band service, Global Xpress. Our Broadband Global Area Network (BGAN) and Global Satellite Phone Service (GSPS) services are the established "first in" capability of choice because of their portability and global mobility. In fact, our mobile, lightweight and affordable BGAN terminals are small enough to fit into a backpack. That's invaluable to the first responder mission—especially during the critical first 24 hours on the scene. No one knows in advance where or when the next unfortunate event will occur, so nothing beats the benefit of a small, highly portable terminal that you can be quickly packed and is then suited for travel. Communications is necessary and critical, but not the most important item competing for precious cargo space. And, frankly, these responders often have less than 72 hours of notice before moving into an unknown geographic location to work under extremely challenging conditions. Taking the time to arrange for shipping of gear means time taken away from focusing on the mission.
Similarly, there's no substitute for a terminal that's easy to use—requiring little assembly, configuration, or SATCOM expertise. When deplaning and turn on cell phones, the expectation is for most users that the equipment will work. For first responders, the moment they get off the plane and step into those challenging environments, they want to be confident in knowing their equipment will also work—hence, the Inmarsat equipment selection.
As the humanitarian emergency response and relief mission expands, connectivity needs to naturally increase—now there's Global Xpress to deliver that high-throughput connectivity in a VSAT form but with the same smaller size, ease of use and worldwide mobility that Inmarsat customers have come to expect.
Inmarsat Global Xpress is the first and only commercial high-throughput network that spans the world, delivering seamless, globally available, high-speed Ka-band connectivity. With Global Xpress, they'll be able to meet the expanding and increasing needs of their mission until they are the "last out" of the region. Inmarsat is proud of the first responders we support as well as the fact that they have selected Inmarsat to meet their needs.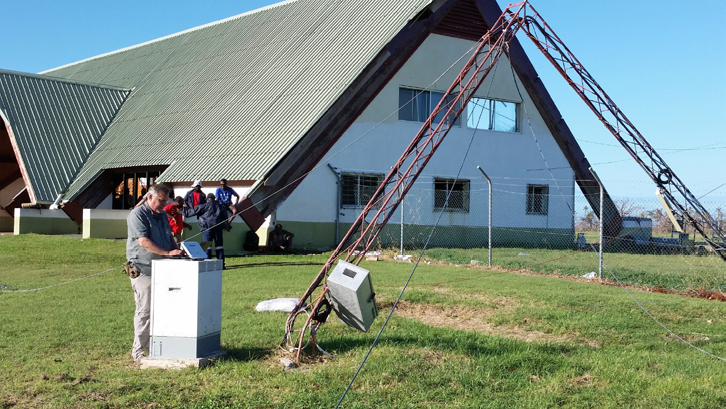 What tools are used to produce viable communications and what is required to ensure proper installation and use of those tools?
Kai Tang
Inmarsat has a proven track record that encompasses more than 35 years of experience in delivering mobile satellite communication capabilities to NGOs/first responders. In times of need, these organizations/units must focus on their mission to provide critically needed response and relief.
Inmarsat's mission is to enable them to focus on these crucial priorities by providing SATCOM capabilities that require a minimum of installation for use and essentially no technical training to set up—we're talking just a few minutes to attain connectivity. Our SATCOM is delivered as a service, enabling NGO/first responder communities to spend minimal time installing, troubleshooting and configuring, and enabling them to commit the maximum time possible to their mission.
Do you have any examples of success stories?
Kai Tang
Trying to think of a major event wherein Inmarsat was not been highly involved is difficult. If I had to pick just one event over the last few years that epitomizes our role, I'd cite Typhoon Haiyan.
After arriving on the scene of this natural disaster, there were crews setting up terminals instantly and easily, while a cell phone tower directly next to team was literally bent in half. That's a great example of a single picture being worth a thousand words: Inmarsat considers cell phone coverage as ubiquitous.
Users assume cell phone coverage will "be there" for us, most of the time. However, in times of disaster, such is usually not the case. During natural and man-made disasters, Inmarsat equipment has proven time and time again the viability of the firm's critically-needed services—all to benefit those in dire need.
www.inmarsatgov.com/
---