Tyvak Nanosatellite Systems To Support United Launch Alliance's CubeSat Ridesharing Program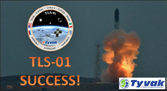 Tyvak Nanosatellite Systems, Inc., a subsidiary of Terran Orbital Corporation, has signed a Memorandum of Understanding (MOU) with United Launch Alliance (ULA) to serve as the primary Auxiliary Payload Customer on CubeSat Rideshare Initiative efforts through December 31, 2019.
ULA's CubeSat Rideshare Initiative enables rideshare opportunities on its Atlas V launch vehicle and aims to tap into a growing market of small satellites with applications in education, scientific research, U.S. Government and commercial business.
CubeSats are miniaturized satellites originally designed for use in conjunction with university educational projects and quickly becoming a dependable tool for advance missions.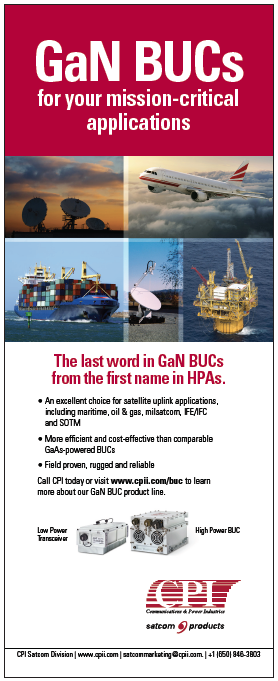 CubeSats are made of one or more units, called U's, measuring 10cm x 10cm x 10cm with a mass of 1.33 kilograms.
Under this MOU, Tyvak will provide low-cost access to space for both commercial and U.S. Government CubeSat customers, as well as no-cost access to space for Science, Technology, Engineering and Math (STEM) CubeSat customers for rideshares on ULA's Atlas V launch vehicles.
Tyvak is responsible for identifying, obtaining, and integrating CubeSat customers on the ULA Atlas V launch vehicle system.
In addition, as part of the agreement with ULA, Tyvak will provide up to three STEM CubeSat slots at no cost for each Atlas V 24U-capacity launch opportunity for education customers.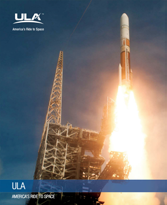 "Tyvak is thrilled to have been selected for this opportunity with a world-class launch provider like ULA," said Tyvak President and Chief Executive Officer Anthony Previte. "This MOU brings key opportunities to Tyvak and to the entire nanosatellite community."
"As America's ride to space, ULA is transforming rideshares so that customers will now have predictable manifest slots for their payloads," said Tory Bruno, ULA president and CEO. "We are driving innovations like this program which will make space more affordable and accessible for all manner and size of payload customers."
---
Kratos Unmanned Systems Gains New Mods Contract From US Army
Kratos Defense & Security Solutions, Inc. has announced their Micro Systems, Inc. subsidiary of the Kratos Unmanned Systems Division (USD) recently received a series of contract modifications from the U.S. Army totaling $2.0 million.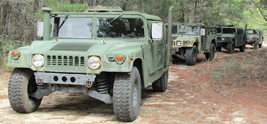 The contracts is for additional engineering services option hours and hardware production in support of the Army Ground Aerial Target Control System (AGATCS), Target Vehicle Control Equipment and associated ancillary equipment.
These modifications further extend the impressive capabilities of the AGATCS control system which provides command and control of unmanned air, ground, and sea surface target vehicles.
Kevin Ferguson, Senior Vice President of Micro Systems, Inc., said, "Micro Systems is excited to have the opportunity to expand the already impressive capabilities of AGATCS and our unmanned vehicle product line.
"We are very pleased to continue our long term relationship with the U.S. Army's Targets Management Office that has spanned 30 years. Lasting relationships such as this are an indication of the quality of our people and products and our focus on our customer's needs."
---
EMC's Global X-Band Coverage To Be Enhanced By XTAR
XTAR, LLC, renewed a long-term contract to supply EMC with high-throughput X-band to disadvantaged airborne terminals.
As part of the contract, XTAR will continue to provide space segment to airborne intelligence, surveillance and recognizance (ISR) platforms involved in border surveillance missions.
This contract signifies a renewal of a service that began in 2014 and XTAR's services provides EMC with seamless coverage and plays a crucial role in supporting airborne communications requirements.
"Our work with EMC is another good example of how customers are finding X-band to be useful in Airborne ISR," said Philip Harlow, Chief Operating Officer of XTAR.
"Applications using cameras and feedback capacity require double or triple the bandwidth on other frequency bands when compared to X-band. We work to effectively and efficiently fulfill objectives and provide users with unmatched mobility communications capabilities."
"Using XTAR-LANT allows us to maximize our abilities to support government customers' mission objectives and demonstrate our management of complex regulatory requirements," said Chris Ivory, president, Government and Enterprise Services, EMC.
"X-band outperforms other frequencies in many of our government customers' most demanding scenarios. There are technical and operational advantages, including freedom from clutter of commercial users and interference, rain-fade resistance, maximized throughput, higher power for mobility, and high data rates with existing government terminals.
"In airborne operations such as this customer's, it also is valuable to have a partner who knows the technology, understands our goals and knows how to navigate potential obstacles. So we are pleased to continue working with XTAR as we deliver mission-critical communications to this important on-the-move, aviation operator."
---
Signal + Cyber Connect To Validate New Equipment
Mission success in the U.S. Army relies heavily on a balance of efficiency in equipment and personnel but is hardly achieved without both.
Faced with upgraded equipment and unpracticed personnel, signal Soldiers of the 35th Signal Brigade (Theater Tactical) and cyber Soldiers of the Cyber Protection Team 152 connected for training at Forward Operating Base Ready, Fort Gordon, Georgia, earlier this year.
In order to test their new server stacks, both the CPT 152 and 35th TTSB network operations (NetOps) required an active link, which the 67th Signal Battalion (Expeditionary), 35th TTSB, was already scheduled to provide to a 442nd Signal Battalion's Basic Officer Leaders Course class.
The mission provided the conditions for the 67th ESB Satellite Transportable Terminal and Joint Network Node teams to experience something new as well.
"It seems like this is going to be the way of the future as far as the cyber protection," said Staff Sgt. Kyle Jones, satellite communications operations noncommissioned officer, A Company, 67th ESB. "It let us look into how our configurations are now and how we are going to have to change them in order to supplement the cyber protection teams."
The 67th teams were faced with challenges at first while working to best accommodate the CPT 152's systems, added Jones, but all obstacles were overcome by his highly competent Soldiers.
"They have a lot of programs and applications that need certain permissions within our network to actually run and look at the information coming across the network, so we've had to figure out the commands to input into our routers and switches to allow that to happen," said Jones. "That's been the biggest thing here, making everything talk."
The CPT 152 required live communication to use their scanners on an active network to scan check for vulnerabilities.
"We've got a mission coming up in Europe so this is exactly what we will be doing; going out to a small little FOB or something like that and setting up and monitoring," said Chief Warrant Officer 3 Erik Averill, cyber planner, CPT 152 who had about 12 other CPT 152 Soldiers with him.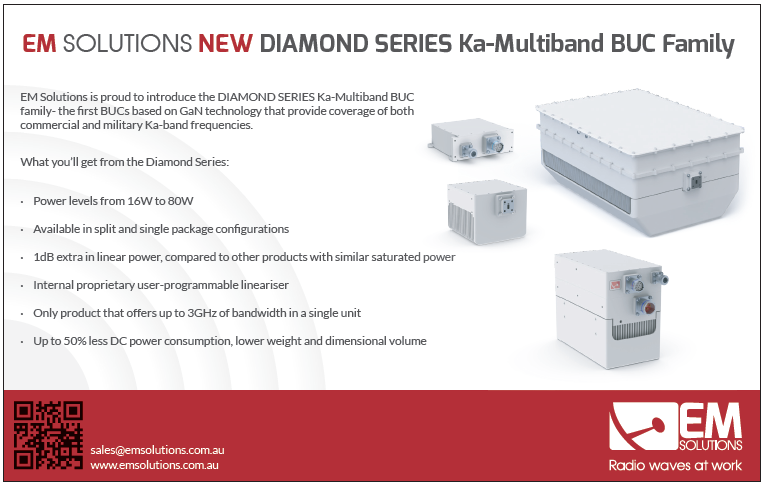 At FOB Ready, the CPT 152 team worked on their fly away kit, which is a server stack consisting of all of their required tools, and NIKSUN, Inc. equipment, added Averill.
"I think one of the biggest lessons on the collaboration that took place was the discovery of the lack of support for a needed protocol on a piece of equipment," said Averill. "We were testing for an upcoming mission and had we not discovered this now, it could have been a headache down the road."
The training activity was the first time both the CPT 152 and the 35th TTSB worked together and provided unique experiences for both sides.
"This really helped us figure out what we need to do in order to support the cyber teams when they come out and want to test their tools out," said Chief Warrant Officer 3 Siwatu Spikes, network manager and technician, 35th TTSB. "It gives us an opportunity to see how they capture the traffic so that we can actually defend our networks."
The CPT 152 team also familiarized with the new Tactical Network Operations Management System and their Battle Command Common Server that the 35th TTSB NetOps team was testing for the first after a month of in-class training.
"It slices up all those hardware resources on that machine and allocates to the virtual machines," said Warrant Officer Kenneth Foringer, automations officer technician, 35th TTSB about the TNMS and BCCS.
"So one machine that has the power of all those machines basically hosts all of those machines virtually."
The server stacks nearly halve their equipment requirement and have subsequently cut power and environmental requirements, added Foringer.
"It is an upgrade and a down size in equipment. You're not losing capability, you're reducing your footprint as far as physical hardware," said Spikes.
The equipment itself and the entire training experience served to represent the U.S. military's step into the future where less equipment does more and signal and cyber operate as one.
Story by Staff Sgt. Ashley Armstrong, 35th Signal Brigade (Theater Tactical), US Army
---
DARPA's RadioMap Enters Final Phase
DARPA has awarded a contract for the third and final phase of its Advanced RF Mapping program, known as RadioMap, which seeks to provide real-time awareness of radio spectrum use across frequency, geography and time.
Akin to smartphone maps that show color-coded current traffic conditions, RadioMap is developing technology that visually overlays spectrum information on a map enabling rapid frequency deconfliction and maximizing use of available spectrum for communications and intelligence, surveillance and reconnaissance (ISR) systems.
Lockheed Martin Corp. in Manassas, Virginia, was recently awarded an $11.8 million Phase 3 contract to further develop technology from Phases 1 and 2 into a full system suitable for transition to the military services. Today's interconnected wireless world has led to congested airwaves, making Radio Frequency (RF) management a hot topic. For military members around the globe, efficiently managing the congested RF spectrum is critical to ensure effective communications and intelligence gathering.
"RadioMap adds value to existing radios, jammers and other RF electronic equipment used by our military forces in the field," said John Chapin, DARPA program manager. "This program doesn't require purchasing new spectrum-sensing devices. Rather, it uses existing radios and jammers that do double-duty. In the 'down' time when they aren't performing their primary function, the devices sense the spectrum around them and, through RadioMap technology, provide an accurate picture of what frequencies are currently in use and where."
RadioMap seeks to make spectrum management more efficient by giving operators the tools to see real and potential frequency interference and usage. For example, a forward-deployed unit might reserve a particular frequency for a communications link at a specific time, but due to the dynamic nature of the situation, the frequency ends up not being needed. RadioMap's real-time visualization of actual spectrum use helps spectrum managers detect the unused frequency and enhance mission effectiveness by quickly reusing it for other needs.
RadioMap can also support small units—such as squads or platoons, which rarely carry equipment for monitoring radio emissions—by identifying nearby RF Spectrum emitters that may indicate tactical threats or opportunities.
The base period of RadioMap Phase 3 is scheduled to continue through summer of 2016. If the Marine Corps test of the system in summer 2016 is successful, the program could transition to the Marine Corps after further operational testing in early 2017.
---
The 4th Space Launch Squadron Ensures Success
Throughout the launch process, a multitude of obstacles, whether they be logistical or economical, need to be hurdled before successfully entering space.
To attain this success, the 4th Space Launch Squadron facilitates the process through its tireless efforts and particular focus on
mission assurance.
"The mission of the 4th SLS is to execute integrated launch operations to provide assured access to space - the ultimate high ground - by ensuring safe, secure, and successful launches," said Lt. Col. Eric Zarybnisky, 4th SLS commander. "We work hand-in-hand with members of the 30th Space Wing, Team Vandenberg, the Space and Missile Systems Center, United Launch Alliance, and our spacecraft customers to assure mission success."
For the 4th SLS, teamwork is one of the key components contributing to its success.
"Along with open communication and technical acumen, teamwork forms the foundation of our mission assurance role," said Zarybnisky. "Within the 4th SLS, my Technical Assurance Flight, Mission Integration Flight, and Mission Support Flight work together to ensure the right people, with the right skills and training, are available to perform our vital mission assurance role. In addition, we forge relationships across multiple organizations to support the demands of the launch mission. We are fortunate to work with an amazing team of military, civilian, and contractor personnel who are all supremely focused on making the mission happen. It is this sense of teamwork that allows our nation assured access to space."
Another important facet of the preparation is the open dialogue held between launch mission managers and commanders to ensure launch conditions are going smoothly.
"There are several high-level reviews leading up to a launch, and launch mission managers brief the 14th Air Force commander and Space and Missiles Center commander on launch vehicle and infrastructure status on behalf of the 4th SLS," said Capt. Albert Vasso, 4th SLS launch mission manager.
"While we continue to relay information to all parties involved until liftoff, when the inevitable last-minute troubleshooting occurs, an LMM's importance intensifies as information needs to get out quickly, accurately, and to the right people."
The LMM acts as a buffer to alleviate any concerns voiced by those involved with the launch, and with their expertise, solve problems that others won't have to stress about.
"As an LMM, I'm an information broker tying together the key players in the launch campaign to make sure things don't slip through the cracks," said Vasso. "I'm the focal point for all issues affecting the launch vehicle and its support infrastructure, and I ensure concerns expressed by the launch vehicle contractor, payload customer, and the Air Force are understood by all parties.
"This requires judgment to determine which issues are important enough to elevate, a decent amount of personal networking, and a 'mile-wide, inch-deep' knowledge of launch vehicle and launch support systems. Without LMMs as a buffer, we'd have multitudes of engineers and commanders wasting valuable time trying to understand, communicate, and solve these problems on their own before launch."
With a firm grasp on their various roles during launch operations, the 4th SLS maintains mission success and assurance - at all times.
"The 4th Space Launch Squadron is the eyes and ears of the 30th Space Wing and the Space and Missile Systems Center," said Zarybnisky.
"Our mission assurance technicians oversee critical booster and ground support equipment procedures to ensure smooth processing and to report any anomalies. Our responsible engineers provide technical supervision, analysis of any deviations from nominal processing, and integrated risk assessments.
"Our launch mission managers and facilities and infrastructure team ensure all booster processing and launch operations are coordinated across the base and supported accordingly. Our Mission Support Flight ensures the other members of the squadron have the training and equipment they need to accomplish the mission."
Story by Airman 1st Class Robert J. Volio, 30th Space Wing Public Affairs, USAF
---