Transformational Antenna Trials Unlocking Next Generation Connectivity For Defense Isotropic Systems' new multi-beam antenna is set to redefine real-time comms across the battlespace and the company offered the following information before the conversation began in earnest.
Lower launch costs and new satellite technology has led to an explosion of capacity and capabilities in space. This is taking shape in the form of new orbits, HTS spot beams, flexible payloads, software-defined networks, cloud computing and countless other innovative technologies.
---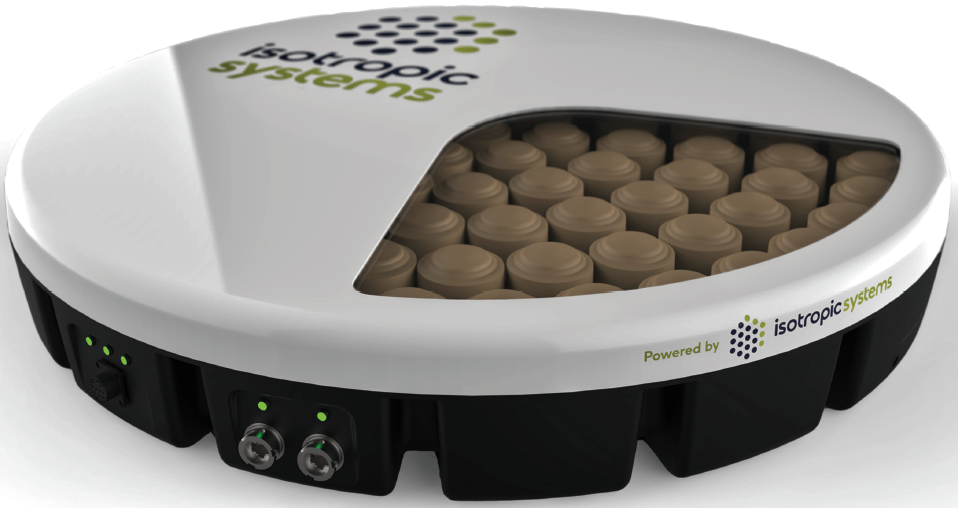 ---
However, on the ground, users are stuck with terminal technology that was invented more than 130 years ago. Isotropic Systems is solving the missing link required to unleash the full capabilities of these new networks by developing the world's first multi-orbit, multi-beam terminal capable of linking with multiple satellites in multiple orbits at the same time.
In partnership with SES Government Solutions (SES GS) and the U.S. Army and U.S. Air Force, Isotropic Systems has completed milestone tests of transformational optics at the core of their new, multi-beam antenna that will enable delivery of highspeed, real-time data over diverse paths to frontline forces and central command.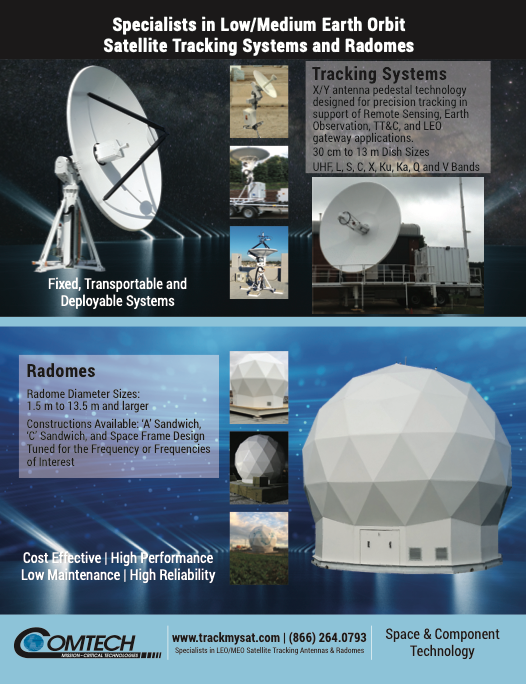 That's a game changer for the military and defense sector, especially given the increasingly adversarial environment across the globe. Isotropic Systems' new antenna can instantly bypass intentional network jamming and interference attempts by automatically and simultaneously delivering traffic over another satellite in a completely different orbit. Phase two trials later this year will showcase the terminal's ability to link simultaneously with SES satellites in GEO and MEO orbits.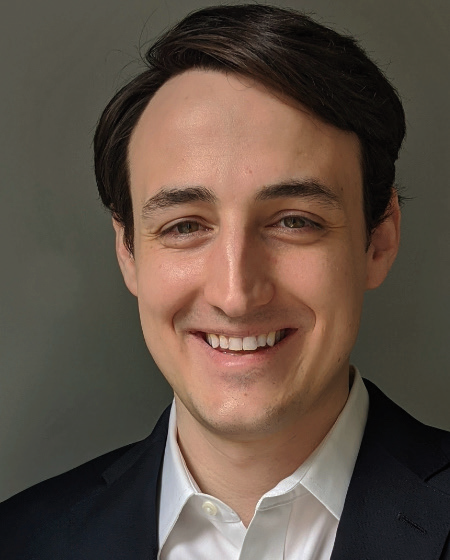 Brian Billman, Vice President of Product
Development for Isotropic Systems, revealed more about how the innovation of this single, fully integrated terminal will enable the true power of SATCOM for government and defense initiatives around the world.
Isotropic Systems tested its breakthrough ground infrastructure in collaboration with SES Government Solutions over SES' O3b Medium Earth Orbit (MEO) satellites. SES GS CEO Pete Hoene also joined the conversation to share his insights into the significance of these first phase, next generation, connectivity trials.
A retired U.S. Air Force Brigadier General, Hoene and his team certainly know firsthand the communication challenges facing the military around the world. Fresh on the heels of these milestone trials, both Isotropic Systems and SES GS are excited about what the tests represent for warfighters, command, and even a broad range of other key markets, such as aero, maritime, and corporate networks, that will benefit tremendously from a new level of connectivity.
What do these multi-beam antenna trials with the U.S. Army, Air Force, Isotropic Systems and SES GS mean for the U.S. military and defense organizations across the globe?
Brian Billman
The armed forces and defense agencies are incredibly good at acquiring actionable information, but they run into bottlenecks when they try to distribute that missioncritical data over single beam parabolic antennas and other outdated infrastructure. These milestone trials with the U.S. military are successfully demonstrating the multi-beam, multi-orbit connectivity and capabilities that our high performance terminals will put ito the hands of warfighters and decision makers across the government sector and battlespace.
In a nutshell, Isotropic Systems is delivering the first full performance, multi-link, multi-orbit terminal that unlocks access to commercial and government satellites in any orbit. That's a complete game changer, especially in the mission-critical defense market.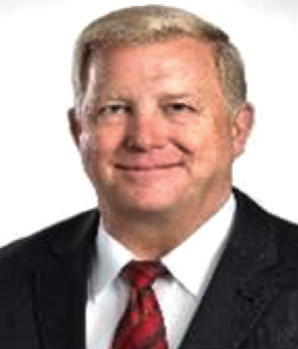 Pete Hoene
This is absolutely transformational — the ability to combine the ultrahigh throughput of SES' next-gen, O3b mPOWER constellation with Isotropic Systems' very low profile multi-beam antenna that can see nearly to the horizon.
That's absolutely something no one else can deliver to the military or any other bandwidth-hungry market. SES will launch our new O3b mPOWER system late this year, and Isotropic Systems is set to have their new multi-beam antenna commercially ready by the time we initiate service in mid-2022. That marks a major milestone for the military, which will be able to avoid increasingly sophisticated efforts by adversaries to jam communications traffic over satellite. We will now be able to instantly move traffic from one satellite in GEO, for example, to another spacecraft in MEO — completely eliminating the threat in real time. That's something no other terminal can do.
What makes this terminal so revolutionary, so different from other platforms?
Brian Billman
We've seen a great many more advancements on the satellite side than ever before, all unlocked by lower launch costs and the ability to get new technology into space faster to support new services. We are going to see this advanced capability coming online in new systems like O3b mPOWER, which is set to launch later this year.
But these new ultra-high throughput satellites and constellations will need next-gen ground infrastructure to deliver next gen connectivity.
That's where Isotropic Systems' multi-beam antenna comes in — the only antenna fully capable of simultaneously linking with multiple satellites in multiple orbits. For defense, that means warfighters can have their primary comms on one satellite, back up communications on another at the same time.
That level of resiliency has never been available before, because never before has one antenna been able to communicate with virtually every commercial and government satellite in space. That is a milestone breakthrough for defense and the military everywhere.
Pete Hoene
During my time in uniform, I was constantly concerned we didn't have the bandwidth or throughput to provide a level of ISR data that we needed to proceed confidently with very critical decisions on key targets. By the time we reviewed the outdated data coming in from the field, the enemy had already moved on.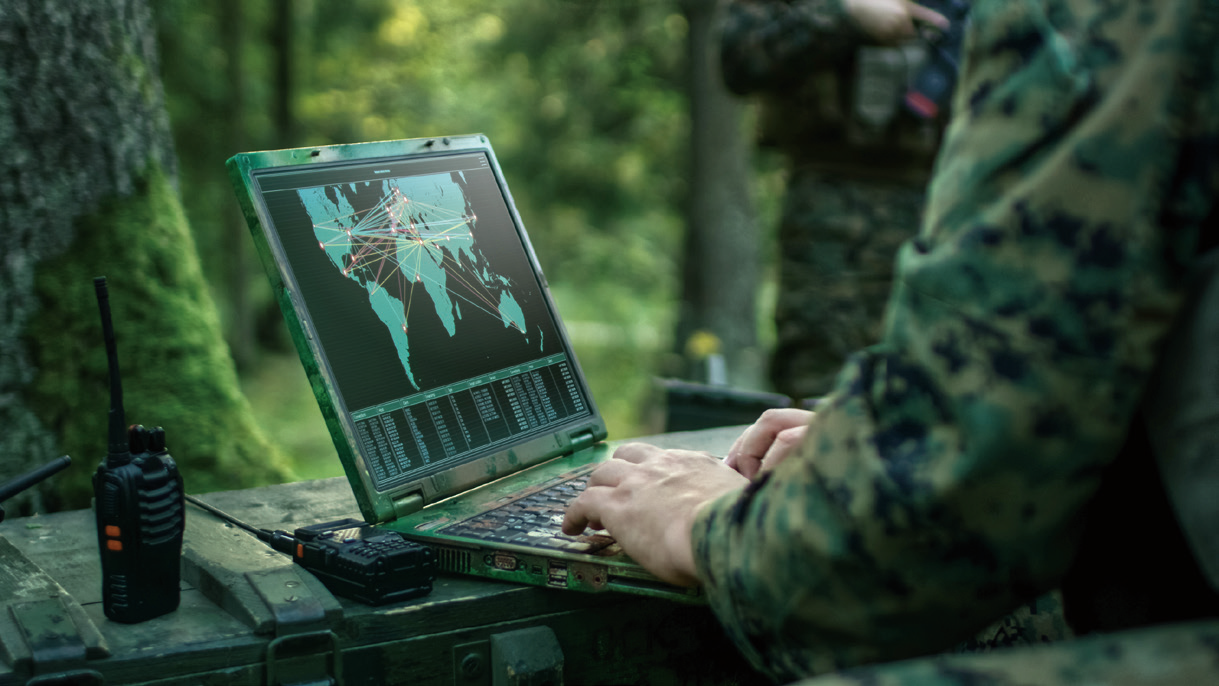 The ultra-high throughput that O3b mPOWER provides combined with this newage antenna's ability to unleash that bandwidth to its full potential means we can provide today's warfighter with ultra-high definition, full motion video surveillance feeds from the ground or aboard a UAV in the sky.
That level of truly real-time data and information from the field enables decision makers to make real-time choices with confidence. And that's absolutely critical when lives are on the line. We are going to be able to provide this mission-critical data at the speed of decision making. That's never been possible before.
What is Isotropic Systems doing to ensure your new multi-beam antenna will be commercially ready by early next year to meet the needs of new constellations and satellites coming online in MEO, LEO and GEO?
Brian Billman
Isotropic Systems is laser focused on making sure everything is ready for the commercial rollout of our transformational multi-beam antenna.
2021 is our year of commercial readiness, as we doubled the size of our team, launched a new state-of-the-art technology center complete with clean and test rooms, anechoic RF measurement chambers and mobility testing facilities where we continue to refine our terminal solutions for defense and commercial customers.
And of course our commercial and government trials, most recently with the U.S. Army and U.S. Air Force through the innovative Defense Experimentation Using Commercial Space Internet (DEUCSI) program have proven we're on track to bring a completely new level of ground infrastructure to market.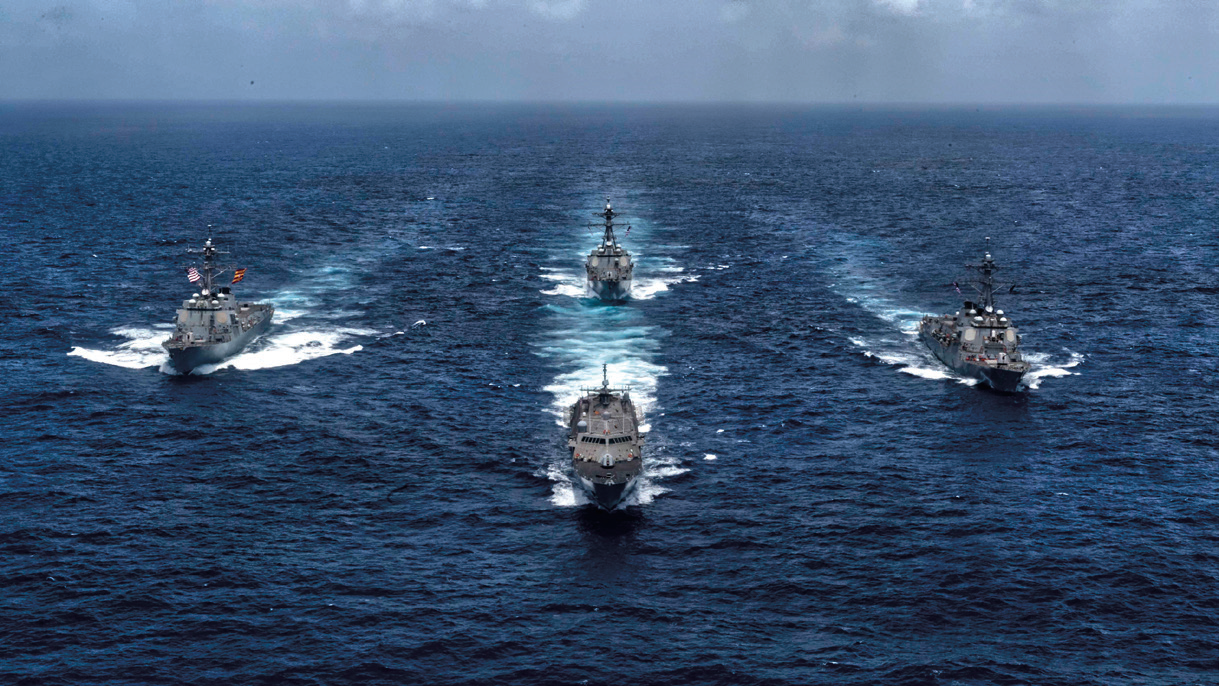 Our phase two DEUCSI trials, to take place later this summer, will test our latest terminal prototype over links with SES satellites in GEO and MEO orbits. That will demonstrate simultaneous multi-orbit connectivity and open the door to a giant leap forward in resiliency and throughput for wartime communications.
Let's face it, information is absolutely critical across the battlespace and realtime data provides a real competitive edge when it matters most.
What's the very latest when it comes to the launch of SES' O3b mPOWER system, which will play a vital role in this new age of defense connectivity?
Pete Hoene
Our SES GS defense customers are incredibly excited about O3b mPOWER, as the launch of the initial satellites is set for late this year. They are excited because O3b mPOWER will unleash 10 gigabits of throughput – enabling unprecedented intelligence, surveillance and reconnaissance capabilities for our warfighters and the entire defense network. It's a game changer and a real competitive edge for the military and government agencies looking to take advantage of real-time data sharing, top quality comms on the go, even live UAV surveillance of enemy positions in HD broadcast quality.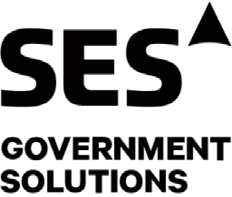 Boeing is building the mPOWER satellites for SES, and they've managed to stay on track throughout the pandemic. And by leveraing the multi-beam antenna from Isotropic Systems, we're on the verge of entering a whole new realm of communications possibilities for our men and women in uniform.
Brian Billman
We've been incredibly honored to work closely with a number of defense organizations to understand their needs, pain points and overall goals so we can align our modular terminal technology with their unique requirements. In addition to the DEUCSI program with the U.S. Army and U.S. Air Force, we've also been working closely with the Defense Innovation Unit (DIU) to understand how our terminal can unlock high-powered bandwidth aboard next-generation naval vessels. Isotropic Systems is looking forward to the second of these two antenna trials with SES GS and the U.S. Army to deliver this seismic shift in satcom capabilities in defense.
www.isotropicsystems.com
ses-gs.com
---