DoD + GSA—Addressing Acquisition Cybersecurity Reforms
The Department of Defense and U.S. General Services Administration (GSA) have jointly released a report entitled, "Improving Cybersecurity and Resilience through Acquisition," announcing six planned reforms to improve the cybersecurity and resilience of the Federal Acquisition System."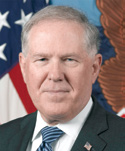 This report is an important step to improving the cybersecurity of our acquisition processes," said Undersecretary of Defense for Acquisition, Logistics and Technology, Frank Kendall. "Ensuring we have fully implemented the recommendations of this report will be instrumental in addressing the growing cyber risks we face."
"The ultimate goal of the recommendations is to strengthen the federal government's cybersecurity by improving management of the people, processes, and technology affected by the Federal Acquisition System. GSA and DoD will continue to engage stakeholders to develop a repeatable process to address cyber risks in the development, acquisition, sustainment, and disposal lifecycles for all federal procurements," said GSA Administrator, Dan Tangherlini.
The report provides a path forward to aligning federal cybersecurity risk management and acquisition processes. It provides strategic recommendations for addressing relevant issues, suggests how challenges might be resolved, and identifies important considerations for the implementation of the recommendations. The six recommended reforms are: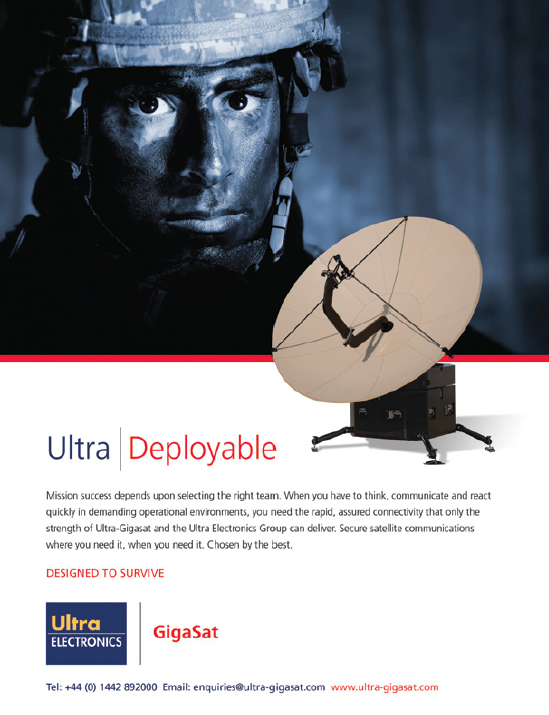 – Institute baseline cybersecurity requirements as a condition of contract award for appropriate acquisitions
– Include cybersecurity in acquisition training
– Develop common cybersecurity definitions for federal acquisitions
– Institute a federal acquisition cyber risk management strategy
– Include a requirement to purchase from original equipment manufacturers, their authorized resellers, or other trusted sources
– Increase government accountability for cyber risk management
The report is one component of the government-wide implementation of E.O. 13636 and Presidential Policy Directive (PPD) 21, and was prepared by a working group comprised of subject matter experts selected from across the Federal government. The report was submitted to the President in accordance with Section 8(e) of Executive Order (E.O.) 13636.
DoD and GSA are committed to implementing the recommendations through integration with the numerous ongoing related activities like supply chain threat assessments and anti-counterfeiting. The agencies will use a structured approach with continued dedication to stakeholder engagement, and develop a repeatable process to address cyber risks in the development, acquisition, sustainment, and disposal lifecycles for all Federal procurements.
The implementation will also harmonize the recommendations with existing risk management processes under Federal Information Security Management Act and OMB guidance.
A request for public comment on the draft implementation plan will be published in the Federal Register next month.
* * * * * * * * *
DARPA—The Agency's Programs Offer A New Future for Space
Space is critical to understanding the planet and how the United States safeguards national security, but the costs and difficulties of reaching the domain have slowed U.S. effectiveness in space, the director of the Defense Advanced Research Projects Agency has said.
Speaking at SciTech 2014, a technical conference hosted by the American Institute of Aeronautics and Astronautics, Arati Prabhakar explained that now is an important time to think in fresh ways about how to break that paradigm.
In many ways the situation takes Prabhakar back to 1958, she said, when DARPA was established partly because of the technological surprise delivered in 1957 by Sputnik, the world's first artificial satellite, launched by the Soviet Union and marking the start of the space age.
"I think we're in the middle of a self-inflicted surprise in some sense in space today," the director said. "It's a very different kind of surprise, but it's one that is rendering us ineffective and putting us in a place [where] we simply cannot afford to be."
DARPA, the Defense Department's research and development enterprise, has a portfolio that includes hypersonic technology in rethinking air dominance for the future, new ways to control the electromagnetic spectrum, new cyber opportunities, big data analytics, brain function, outpacing the threat of infectious disease, and accelerating the development of synthetic biology.
Another part of DARPA's portfolio is rethinking national security space, Prabhakar said.
"Today we are extremely effective at waging a kind of precise lethal war," she added. "It's something that is a core element of our national security today, but it is a kind of warfighting capability that's simply not possible without the assets that we have on orbit."
Around the national security environment, the director said, space is becoming increasingly congested as more commercial activity takes place in orbit and as other nations stake their claims in space.
"There's also something going on inside the national security community in space that's actually quite troubling," Prabhakar said. "That has to do with how slow and costly it is for us today to do anything we need to do on orbit for national security purposes."
The director said the situation reminds her of living on a lake in Reston, Virginia, many years ago and watching ducks on the water in winter.
"I would look out at the lake, and... these ducks would cluster at twilight, and they'd sit in the lake, and they would stop moving, and the lake would start icing up around them. Eventually, they would just freeze in place on this lake," she said. "Tragically, that's what it feels like to me when I think about where we are in terms of our ability to react and do what we need to do quickly, cost effectively in space for national security purposes."
At DARPA, scientists are working on three projects—involving space launch, satellites and real-time domain awareness -- that the director said she thinks will create a very different future for space.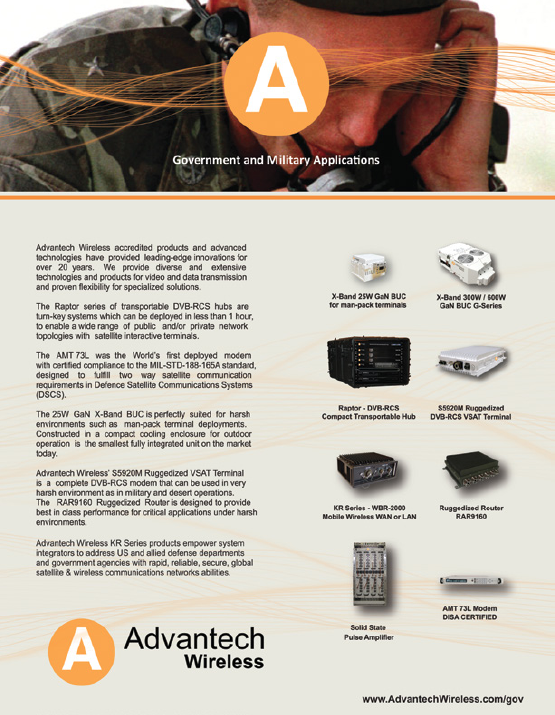 It can cost tens of millions of dollars to get even a very small satellite to orbit, and years to schedule the launch, she said, because only a few fixed sites around the world can launch such craft.
"Today at DARPA, we're investing in programs that we hope will change that model and allow for the ability to launch on 24-hour call-up from anywhere around the world," Prabhakar said.
With DARPA's Airborne Launch Assist Space Access program, called ALASA, the idea is for an aircraft to carry a small satellite and its host-booster inside the plane or externally. At the right altitude and direction, the aircraft would release the satellite and booster and both would continue climbing into space.
A key benefit of the system is that, within a day of being called up, a satellite launch mission could be conducted from a runway anywhere in the world. Another advantage is the flexibility of an aircraft to deliver a satellite into any orbit at any time, according to DARPA.
"Our ALASA program … aims to be able to get a [100-pound] satellite to [low-Earth orbit] for about $1 million. Our new experimental spaceplane program, XS-1, aims to develop a reusable first stage that enables a cost in the range of $5 million to get 3,000 pounds to 5,000 pounds to LEO," the director said.
These changes are dramatic, she added, because the price would be a revolution in capability and because of the flexibility and rapid call-up.
"These are important new dimensions and new ways of thinking about launch," Prabhakar said.
The second project involves satellites, she added.
"Today you assemble and create these very complex systems here on the ground. We launch them and when we get to orbit what we've got is what we've sent up, and it's a very inflexible capability in that regard," she explained.
DARPA's Phoenix program is working to create a future in which space robotics technologies can service satellites and even assemble them on orbit, and reuse components of old or nonworking satellites perhaps on orbit.
"As we develop those capabilities at [geostationary orbit, or GEO] we believe that we're going to start changing the fundamental dynamics and economics of what's going to be possible in terms of satellite capability," the director said.
The third project simply has to do with knowing what's going on in orbit, she added.
"Space is becoming a real-time domain, and it's no longer good enough to sort of know what's up there. We really need to start moving to a future of space traffic control, more like flight traffic control for the air domain," Prabhakar said.
DARPA has several programs that reach for this future, she said. One is the Space Surveillance Telescope, or SST, that can see very dim objects at geostationary orbit across a broad swath of the sky. DARPA has demonstrated this telescope capability in New Mexico and now is in the process of moving to Australia in cooperation with the Australian government.
"In addition to changing what we do, the director added, "I think how we work in space and how we work together to achieve these new capabilities is equally important. DARPA has a long history of working with a broad technical community, spanning universities, companies large and small and labs of all different sorts."
In the national security space environment, she said, "I think all of us in DoD have had a tendency to focus in a narrower fashion on the capabilities we think are important for our missions. And today we're at a juncture where it's critically important that we find new ways of working more broadly with the civilian and commercial space communities."
This is true, Prabhakar added, "first, because we have shared interests, and secondly because the challenges we face are so significant that we simply are not going to get there any other way."
Story by Cheryl Pellerin, American Forces Press Service
* * * * * * * * *
USAF 3rd Space Operation Squadron— Optimizing Wideband Communication Constellations
Late in 2013, the 3rd Space Operations Squadron's mission—"Warfighters ensuring reliable wideband communications to national authorities and U.S. and Allied forces"—was proudly displayed as the unit repositioned its eighth satellite during a nine-month effort to optimize the military wideband communications constellation.
During the last six months, the squadron added the second and third Block II Wideband Global SATCOM vehicles to its fleet of communication satellites.
Since those vehicles have eight times the capacity of legacy Defense Satellite Communications System vehicles and modernized communications capabilities, Air Force, U.S. Army Strategic Command and Defense Information System Agency leaders directed the 3rd SOPS to study and provide optimization recommendations.
"We started this project nine months ago," said Capt. Matt Shull, the orbital analysis chief with the 3rd SOPS. "Planning for the current effort goes back as far as 2012, after the launch of WGS-4."
The wideband communications system of satellites consists of six advanced WGS vehicles and eight legacy DSCS vehicles. Together, they provide flexible, high-capacity communications for U.S. forces throughout the world, while enabling battle management and combat support information functions.
The optimization effort began after the Wideband Constellation Sustainment Assessment team proposed possible optimization plans to the squadron. The 3rd SOPS orbital analysis team then conducted feasibility studies for the proposals and determined multiple courses of action for each spacecraft.
"It was a daunting task," Shull said. "Some of these satellite moves involved large-scale relocations equal to 177,000 miles of movement in geostationary orbit. We had to create an optimization plan and collision avoidance plan for each vehicle, then determine where we could safely operate at the proposed location and how to safely move there."
Squadron engineers had to pay close attention to deconflicting telemetry, tracking and command links when shuffling multiple vehicles across one another. They also had to coordinate with Army Strategic Command's Wideband Consolidated Satellite Support Element to ensure communication users continued to have access to critical communication links.
"More than 400 satellites operate in the geostationary belt," Shull said. "We're sharing space, which means we must perform daily conjunction assessments and take occasional emergency actions to avoid collisions."
The 3rd SOPS orbital analysis team consists of active-duty officers, enlisted members, and specialized orbital analysis. The 3rd SOPS team deconflicted future satellite locations based on element-set plots obtained from the Joint Space Operations Center at Vandenberg Air Force Base, California.
Shull explained that moving the satellites, which reside in geostationary orbit more than 22,000 miles above the equator, involves using the vehicles' onboard propulsion systems to drift the satellites east and west.
"We're still in the process of optimizing and will be moving a few more vehicles," Shull said. "The optimization initiative is slated for completion in late February when the squadron will halt DSCS B13 for the final time."
This optimization initiative is unprecedented in the WGS era of wideband communications.
"Our operations tempo last year included two launches that required seven WGS operators to support launch and early orbit operations during an eight-month period," said Lt. Col. Chadwick, 3rd SOPS commander. "Combined with the optimization initiative to reposition these vehicles, the entire DSCS and WGS teams performed this complex ballet to ensure all vehicles were moved safely while being completely transparent to the hundreds of thousands of warfighters around the world."
Lt. Col. Chadwick called the initiative a truly monumental undertaking, in part because DSCS and WGS vehicles have unique propulsion systems.
"Each vehicle has its own personality," he said. "Without the expertise of the military and contractor expertise on the team, accomplishing this effort flawlessly would not have been possible."
The 14-satellite DSCS and WGS Wideband Constellation represents $3.9 billion in U.S. Government assets. Members of the 3rd SOPS orbital analysis team undergo an extensive and challenging training and certification process.
"As the commander, I put a tremendous amount of trust in the individuals selected to become orbital analysts," he said. "Because of their extensive training, I know they will perform to the best of their abilities to ensure the satellites I put in their care are protected and able to provide vital communications to warfighters around the world."
Story by By Scott Prater, 50th Space Wing Public Affairs