Military operations rely heavily on satellite communications because personnel are often in remote and challenging environments where only satellite communications will work.

Interference is a problem for any satellite user—however, for the military, interference can cut off an extremely important communications lifeline. When MILSATCOM is used within challenging environments, keeping interference under control is quite difficult to ensure.
My personal involvement with the Satellite Interference Reduction Group (IRG), working with satellite operators and manufacturers, has resulted in a number of initiatives and developments that have been aimed at reducing satellite interference. These initiatives are starting to have an impact—however, there is still much work to be completed.
One of the most effective ways to reduce interference is with improved automation. One example of success revolves around Satellite News Gathering (SNG), which is now experiencing a decline in interference as many of these systems are now automated.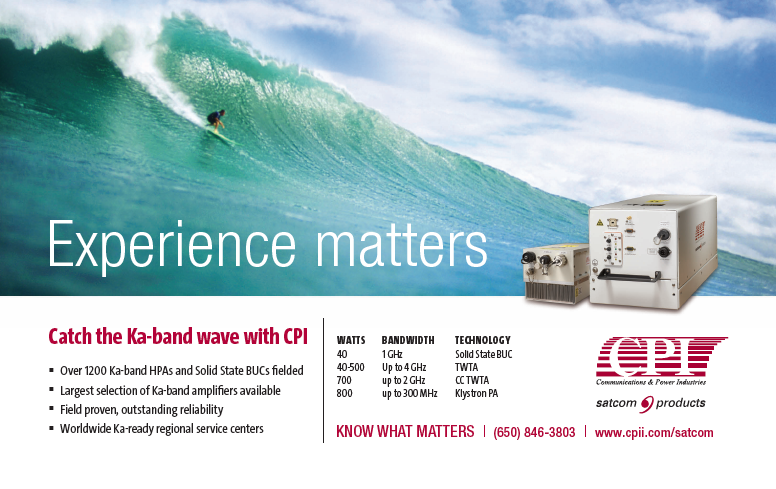 There are several reasons interference automation benefits military operations:
Staff Turnover
The military experiences a higher than normal rate of staff turnover, with personnel constantly changing positions and locations. This causes a problem when operating satellite communication equipment because of the constant need to train new staff and get them up to speed with their MILSATCOM responsibilities.
The majority of interference is caused by human errors well as by staff members with limited training that tend to be in a hurry, or operating within a harsh environment. These personnel are far more likely to make mistakes and less likely to spot errors before they happen.
When a system is automated, fewer staff members require less training to operate the system, with fewer resulting errors that lead to
satellite interference.
Remote Locations
One of the major challenges for military users is the nature of their communication links. Often operating in remote areas of the world, these personnel are isolated and are hard to reach by support personnel. If the site is unmanned, or the personnel on site are not trained, such can prove difficult in ascertaining the quality of the input and output to and from the site.
When trained personnel are on site, they can warn of issues, either before they happen or as soon as such occur. In the absence of trained personnel, human intelligence must be replaced with some semblance of automated intelligence which can serve as an early warning system for potential problems.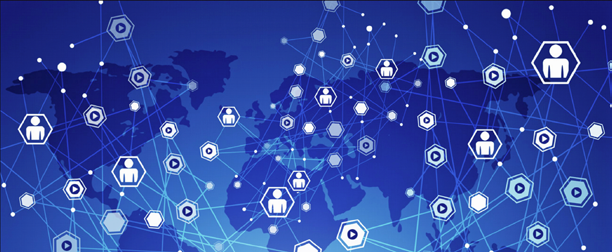 Weather Issues
If you have remote, unmanned sites, or are operating in highly volatile climates, one extremely challenging element is the need to be constantly aware of changing weather conditions, such as a rise in temperature, humidity, or heavy rain. Something as simple as forgetting to change an air filter in an air conditioning unit can cause equipment issues. Before your team is aware of the problem, this occurrence has already impacted communication streams.
By automating the system, a more accurate track on real-time weather conditions can be monitored, alerts set and, ultimately, arrange the system to automatically shut down if conditions are unfavorable.
Interference Monitoring
The ideal scenario is to have automation in place across the network and constantly monitored for interference. There are highly-effective Tier 2 monitoring tools available, several of them supplied by Crystal, which enable a whole host of functionality that allow the user to monitor as well as quickly deal with any discovered issues.
For some of these tools, their complexity is such that trained staff are required to operate them, which can be a challenging if staffing changes often occur.
In some cases, consideration of Tier 1 monitoring for interference may make a great deal of sense. This takes the form of a smaller scale monitoring solution, which is inexpensive enough for users to run 24/7. The Crystal Spectrum Monitoring and Recording (SMR) solution, for example, has a few high-end features, such as a spectrum analyzer as well as the ability to set alarms and record and export spectrum traces. SMR can be used for multiple carriers, so there is no need to purchase multiple systems.
In this environment, the user will be alerted when there is an issue, but the resolution may require external assistance This external help may be in the form of one more high-end carrier monitoring system, which is them employed on a given carrier to resolve issues, as needed.
Resolving Interference
There are a number of practical initiatives to combat interference, none of which are able to work by themselves, but rather as a combination of tools. Monitoring and control is extremely effective if all systems are centrally controlled with built in automation. This approach would address a entire section of interference that is mostly caused by human error.
---
B U L L E T I N S
---
Late last year, Crystal was awarded the Vision Award for "Most Promising Company of the Year 2015." This Vision Award recognizes the company that has experienced substantial growth in the market while demonstrating long-term viability of their enterprise.

Roger Franklin, CEO of Crystal, accepted the award at the Vision Awards Ceremony held at SATCON 2015 in the Jacob Javits Convention Center, New York City.
"Crystal is pleased to be recognized for our longstanding leadership in the industry and our innovation to meet the demands of the ever-shifting landscape of broadcast, satellite and consumer demand," stated Roger Franklin. "We are proud of the work we do in support of the mission critical systems that our customers use to move video from point of origination to point of consumption – wherever content flows."
Also late last year, Crystal started a strategic partnership with Actus, an industry-leader in intelligent broadcast monitoring platform for video recording, tagging and monitoring.
"Actus enables Crystal to offer our video customers more than monitoring, control and automation of their video distribution network. We are now able to provide broadcast recording and monitoring solutions, for compliance and quality monitoring that help our customers understand what their customers actually receive," said Roger Franklin.
"Our intelligent broadcast monitoring platform enables a cross organizational solution for video compliance, clips creation for content re-purposing, ads verification, rating and competitive analysis and video quality alerts. Combined with Crystal, we offer an enhanced solution that provides operators with tools to control and manage the video distribution as well," said Sima Levy, CEO of Actus Digital.
As video content delivery streams fragment, the combined solution provided by these partner companies ensures quality and compliance wherever content flows.
---