MilsatMagazine recently had the opportunity to discuss the recent acquisition of TC Communications by Inmarsat, especially as to how such will impact the Company's business in the APAC region of the world, as well as to learn more concerning these gentlemen and their careers.
MilsatMagazine (MSM)
What was your motivation for joining the Inmarsat Government business units?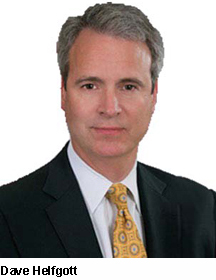 Dave Helfgott
I was impressed by Inmarsat's solid industry reputation. The company has been recognized as a global leader for more than 30 years, delivering mobile satellite communication services to government and commercial customers, with a range of services that can be used on land, at sea or in the air. In addition, I was excited about the way Inmarsat's products and services are positioned in the U.S. government market. The launch of our Global Xpress service is testament to strategic thinking and a customer/user orientation, and it will set a new standard in mobile satellite communications.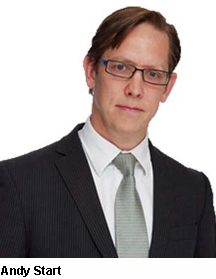 Andy Start
Leading Inmarsat's Global Government Business represented a fantastic fit for my previous experience and my passion to be in a role that makes a real difference. Inmarsat recognized that there are fantastic growth opportunities in the global government market, and my experience of helping to deliver significant growth for Harris' international tactical radio business was directly relevant. Inmarsat has always been an organization focused on making a difference. It started its life as an inter-governmental organization focused on saving lives at sea. Today we continue this commitment but also make a much wider contribution. We help both governments and NGOs respond to just about every major disaster in the world, we support emergency service communications, critical national infrastructure, border security and help deliver telemedicine. Who wouldn't want to be part of that?
MSM
How were the government units formed and what role do they play within the Inmarsat plc group?
Dave Helfgott
Inmarsat Government was established to provide a single point of contact for Inmarsat to the U.S. government, both military and civilian, where customers can access various satellite, terrestrial and professional services that we provide. Through the combination of legacy Segovia, Stratos Government Services and other Inmarsat Government business units, Inmarsat Government delivers seamless, agile, rapid-response solutions and support services via two channels, per our Charter.
The first is indirect, where we rely on our trusted wholesale partners to deliver a full range of Inmarsat mobile satellite services. The second is direct via our proxy company, and provides a broad portfolio of mission-critical communication solutions in support of direct government contracts that require security clearances. These two delivery arms operate separately in serving the government market.
Andy Start
Inmarsat's Global Government business unit is established to serve the global government market, with the exception of the U.S. government sector. Like Inmarsat Government, we at Global deliver a broad portfolio of seamless broadband and narrowband mission-critical solutions, and managed network services to coalition forces throughout the European, EMEA and Asia-Pacific regions.
MSM
Communications solutions for the military aerospace government environment are so crucial to mission success and for saving the lives of our war fighters. How can ISR be delivered securely and rapidly?
Dave Helfgott
Inmarsat, as a whole, delivers well proven, rapid and reliable communication capabilities that meet the U.S. government need for flexibility and operational responsiveness, which include ISR solutions. For ISR specifically to be successful, you have to have global coverage, transportability and mobility. Today, our MSS services serve this market. Inmarsat's Global Xpress service will support all these missions in the future, whether they are manned or unmanned.
MSM
With a refocus by the U.S. government to the Asia-Pacific region, does Inmarsat Government rework its own priorities to ensure they are involved in these regions of the world?
Dave Helfgott
Inmarsat's global orientation is why we have always had just as much capacity in Asia-Pacific as we have had everywhere else—permitting our customers to "pivot" seamlessly as their plans change. This philosophy will continue in our Inmarsat-5 Global Xpress system; Inmarsat will be able to deliver more capacity to strategically important spots in Asia than any other commercial satellite provider, with the transportability and mobility that our users demand. Government customers require this flexibility globally, and throughout the Asia-Pacific region.
MSM
What specific mobile communication services are required by government customers operating in the Asia-Pacific region?
Dave Helfgott
The requirements in the Asia-Pacific region are no different than in other parts of the world. Inmarsat delivers a broad portfolio of global, seamless, broadband and narrowband mission-critical solutions and managed network services. These services also meet the highest security standards and are flexible, reliable, secure and affordable to our government end users.
Andy Start
The Asian market is developing rapidly as the economies in the region continue to strengthen. Asia has always been subject to challenging environment and weather issues, and this is becoming more significant as Global Warming impacts climate.
Following the Tsunami in Japan, the recent Earthquakes in New Zealand, fires in Australia and floods in Thailand we have increasingly been providing solutions to ensure government departments are warned early and can continue to operate effectively through these challenges.
MSM
Why did Inmarsat decide to acquire TC Communications?
Andy Start
The acquisition came about following our strategic decision to maintain the direct government business we had in four countries: Australia, Canada, New Zealand and the Netherlands. We appreciated the need to strengthen our engineering and solutions capabilities in these nations. Having taken this decision, we determined it was more effective to acquire TC Communications than to recruit and train a large number of new staff.
MSM
What does TC Communications bring to the table to assist Inmarsat in more fully offering solutions for the Australian and the Asia-Pacific region?
Andy Start
The strategic rationale is compelling. The acquisition of TC Communications brings strong VSAT, Wideband Global SATCOM system, aviation and solutions skills to Inmarsat's Global Government and Enterprise Business Units. These skills are particularly important to drive the take-up of Global Xpress in the enterprise and government markets following the launch of the first satellite later this year.
In acquiring TC Communications, Inmarsat has gained access to a professional team with a strong reputation for excellent customer service and technical expertise.
MSM
What positive impact will the TC acquisition provide to U.S. military forces serving in Asia?
Dave Helfgott
TC Communications has an excellent team, well known for providing high quality SATCOM solutions to the Australian Defence Force. As Inmarsat Government supports U.S. operations in the region, we will look for complimentary areas of support, especially between the U.S. government and Australia Defence requirements for interoperable SATCOM services
MSM
What are your thoughts regarding: Solutions negating satellite interference? How is Inmarsat working within these segments to bring viable solutions into play?
Dave Helfgott
End users continue to state that Radio Frequency Interference (RFI) is the single most important service issue relative to their use of satellite services. RFI disrupts data transmissions and other communication services, hindering their objectives. Satellite operators, manufacturers, organizations and end users prioritize enforcing standard practices to mitigate interference within their respective technical operations.
MSM
Looking back over your successful career, what project or projects truly bring you a deep sense of satisfaction?
Dave Helfgott
Looking back, there are many instances in which I am proud to have played a role. For example, earlier in my career, we were able to provide critical communications support during and in the aftermath of Hurricane Katrina. We also supported the U.S. military and other government agencies with mission-critical communication and network services during Iraqi Freedom and Enduring Freedom.
I am proud that I was part of providing services and products toward the buildup of the Joint Network Node (JNN) program, which is now part of the Warfighter Information Network Tactical (WIN-T) program.
Here at Inmarsat Government, I'm inspired by our new, innovative products such as BGAN Converge and Global Xpress. I also am optimistic about our company's future: Inmarsat Government has positioned itself in a really unique place in terms of serving the U.S. government market today, and we plan to expand on that as we move into the future.
Andy Start
I've been lucky enough to be involved in many remarkable projects. It's hard to top being at the launch of a satellite and a launcher that your team has built, or the first flight of a jet your team has helped design, but it has been a truly humbling experience to work with the team at Inmarsat. It's a fantastic team, developing incredible technological solutions to real-world challenges.
A particular standout is the work we do with the aircraft and ships of the Australian Maritime Safety Authority to help provide complete situational awareness around the Australian coast. AMSA have saved thousands of lives over the last year and the system we provide has been instrumental in their effectiveness.
For further information, access the company's website
http://www.inmarsatgov.com/
About Dave Helfgott
As president and chief executive officer, Mr. Helfgott is responsible for the overall business strategy and direction for Inmarsat Government, a leading provider of secure and reliable mission-critical telecommunications to U.S. military and civilian organizations. Before being named president and CEO in May 2012, Mr. Helfgott was president of Inmarsat Inc and senior vice president of business development and strategy for the parent company, Inmarsat plc. In this position, he was responsible for development functions across the Group including strategic planning, M&A, new market development, technology strategy and government-policy outreach, as well as the management of strategic programs across Inmarsat's market sectors.

Prior to joining Inmarsat, Mr. Helfgott held leadership positions in the satellite communications and intelligence, surveillance, reconnaissance (ISR) technology market including: Cobham PLC, as president of the wireless ISR technology business unit; DataPath Inc, as president and CEO; SES Americom Government Services, as president and CEO
About Andy Start
Andy Start is the President of its Global Government business unit, dedicated to serving the global government market, with the exception of the U.S. government sector. In this role, Start spearheads all sales, marketing and delivery of solutions and services that meet the needs of such government customers around the world. He is responsible for customer-driven product and service innovation, determining both wholesale and retail go-to-market strategies, and driving the distribution of Inmarsat services to such government customers.

Mr. Start most recently served as President, International RF Communications at Harris Corporation and, prior to that ,was Managing Director and Vice President of BAE Systems Platform Solutions. He also served as Director of the Military Space business unit at Astrium where he was instrumental in the creation of the Paradigm service business.