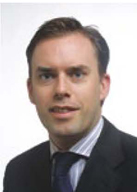 There are a number of international naval forces operating anti-piracy patrols off the Horn of Africa, but the area of operations and the number of merchant ship targets are too large for the naval forces to prevent pirate attacks.
MilsatMagazine (MSM)
First, Mr. DeKnopper, tell us about your background and your role at Iridium.
Wouter DeKnopper
I began my career with
SAIT Communications
and have been working in the satellite industry for almost 15 years. Currently, I am based in Belgium and am responsible for bringing new
Iridium
products and services to European, Middle Eastern and African markets.
MSM
How serious is the problem of piracy? Can you give us some facts and figures?
Wouter DeKnopper
The great majority of pirate attacks are taking place off the
Horn of Africa
, with highly organized pirate gangs working out of
Somalia
, a country without a functioning government. To be sure, there are also other "hot spots" of pirate activity, including the coasts of
Nigeria
,
Indonesia
and
Malaysia
, but we are primarily focused on the
Indian Ocean
and
Gulf of Aden
. This is one of the most heavily travelled shipping lanes in the world, since all ships using the Suez Canal must pass through these waters. The pirate gangs attack the unarmed merchant ships and hold the vessels, their cargos and their crew for ransom. The figures are staggering.
According to the
International Maritime Bureau
's (
IMB
)
Piracy Reporting Centre
, during 2011 pirates attacked 335 ships and successfully seized 35 of them. As of this writing, Somali pirates are holding 20 ships and around 400 hostages. Although the number of attacks reported is at an all-time high, the piracy success rate has dropped considerably thanks to improved preparedness of ships and disruption of
Pirate Action Groups
(
PAG
). There have been reports of multi-million dollar ransom payments to recover the ships and crew. The waiting time while ship owners and insurance companies negotiate with the captors is growing longer, and the level of violence against hostages has escalated.
The pirate attacks started out several years ago as an unorganized bunch of unemployed fishermen looking for easy money by attacking other vessels. It is now controlled by highly organized and sophisticated criminal cartels in Somalia, who are generating millions of dollars in untaxed profits.
MSM
What's being done to protect merchant ships and their crews?
Wouter DeKnopper
There are a number of international naval forces operating anti-piracy patrols in the danger zone, but the area of operations and the number of merchant ship targets are too large for the naval forces to prevent pirate attacks. To give you an idea, pirate infested waters off the Somalia Coast extend to an area of more than 2.5 million square nautical miles. It may take hours for the military forces to reach the ship, and by then the pirates have seized the vessel and are using the hostages as human shields. The IMO has published
Best Management Practices
, providing guidelines for ship operators to avoid attacks and actions to take once the ship is boarded by pirates. One of the key components in the ship's anti-piracy plan is communications.
MSM
Can you give us some specific examples of the role played by satellite communications?

Wouter DeKnopper
One of the IMO recommended practices is to establish a "
citadel
" – a hardened safe room below decks away from outside bulkheads and windows, where the crew can take refuge if the pirates seize control of the ship. The idea is that the crew can disable the ship's propulsion and navigation systems, then barricade themselves into the citadel where they can wait safely for rescue by naval forces. The citadel needs to be sufficiently hardened so that pirates cannot break in. There also needs to be a reliable, secure, stand-alone communication system installed in the citadel, connected to a concealed antenna above decks with internal cabling, so the crew can communicate with the naval forces coming to their rescue.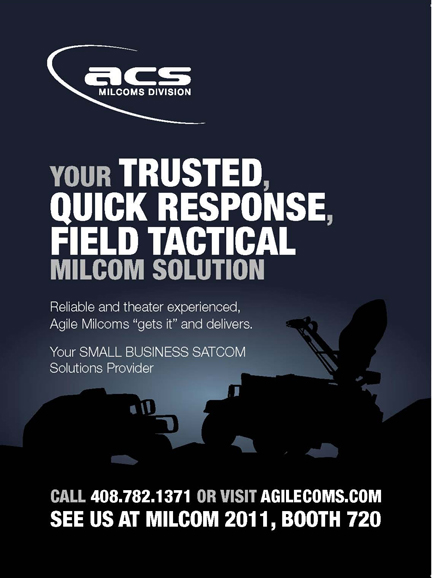 In April,
NATO
published updated advice for communication systems used in ship citadels. The NATO guidelines call for the citadel to be equipped with a self-contained, independent, two-way external communications system, specifically recommending a satellite voice/e-mail solution. The communication system should have a power supply for a minimum of three days, based on a continuous open line.
Iridium is the preferred communication medium for this purpose, due to its global reach and reliable real-time telephony and low-latency
short-burst data
(
SBD
) for GPS tracking. In addition, the small, lightweight Iridium antenna units lend themselves to concealment. Several Iridium service partners offer Iridium-based citadel communication packages that meet the IMO Best Management Practices and NATO advisory.
The Best Management Practices recommend that the ship's master check in with the
U.K. Maritime Trade Operations
(
UKMTO
) center in Dubai, which provides liaison between naval forces and commercial shipping vessels. Seafarers transiting piracy prone waters are advised to maintain regular reports to the UKMTO, while transiting the danger areas.
Iridium has established a policy of providing calls from ship terminals to the UKMTO number free of charge to encourage frequent reports and better lines of communication.
MSM
Are there other ways satellite communications are involved in combating maritime piracy?
Wouter DeKnopper
Under the Safety of Life at Sea
(
SOLAS
)
Treaty
, all ships over 500 gross tons are required to be fitted with a
Ship Security Alert System
(
SSAS
) since 2004. The SSAS is a satellite data terminal that includes a hidden, emergency button which initiates a covert satellite alert transmission to designated authorities in the event of a pirate attack. Using the Iridium two-way, low-latency SBD transmission path ensures that SSAS messages cannot be detected by other vessels nearby or pirates on deck.
The SOLAS treaty also requires a
Long Range Identification and Tracking
(
LRIT
) system to be installed on all ships over 300 gross tons. The LRIT system transmits ship ID and position coordinates to the LRIT data center designated by each flag state. Using the global coverage of Iridium SBD service, position data can be transmitted at regular intervals from anywhere across the globe, providing another tool for tracking the locations, movements and status of ships on the high seas.
Lastly, we also see a growing number of ships taking security and safety teams onboard when transiting through the maritime danger zones. These deterrent forces often make use of independent, lightweight portable, mobile satellite communication devices such as Iridium.