Keith Johnson has served as Spire's Vice President and General Manager, Federal, since August 2017. Prior to joining Spire, Mr. Johnson served as Vice President, Federal Sales at Thinklogical LLC, an information technology and services company and subsidiary of Belden Inc., from November 2012 to August 2017. Mr. Johnson served as Vice President, Public Sector, at Vocollect, Inc., a computer software company and subsidiary of Honeywell International Inc., from January 2010 to December 2012 and in the same role at Liquid Machines Inc., a computer software company, from January 2006 to January 2010. Mr. Johnson holds a B.S. in Clinical Psychology from Towson University.
Good day, Mr. Johnson... what is Spire?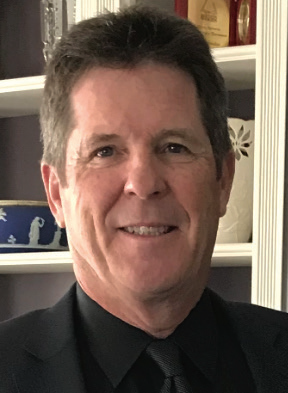 Keith Johnson
Spire provides Earth intelligence through a vast network of smallsats in order to help our clients and partners make the world a safer, cleaner, more prosperous, and more equitable place. Our constellation offers previously unattainable knowledge and insights about Earth from the ultimate vantage point — space. Our data solutions currently offer customers insights relevant to areas inclusive of weather forecasting, maritime and aviation tracking, and other areas related to Earth Observation (EO) intelligence. This data enables organizations to act smarter, better, and faster. Spire maintains its own proprietary, fully deployed constellation, providing global coverage, 24/7, regardless of weather conditions. As a software- defined business, we are regularly making updates to our satellites on- orbit, while also continuing to innovate our hardware, launching new satellites at a steady cadence with the latest technology capabilities. Our space services essentially enables other innovators, commercial organizations and governments to rent our infrastructure and deploy their own applications and sensors. As we have successfully launched more than 110 Low Earth Multi-Use Receivers (LEMUR) across 28 campaigns on nine unique vehicles, we are positioned well to help other access the opportunities made available only from space. We provide rapid deployment opportunities and subscription-based payment flexibility, with a fully-integrated space, ground and operations management system and a cloud-based API. These services are by nature very custom as we adapt the solution to meet each partner's' needs based on the problem they are solving for, the goals that they have, and their individual technology needs.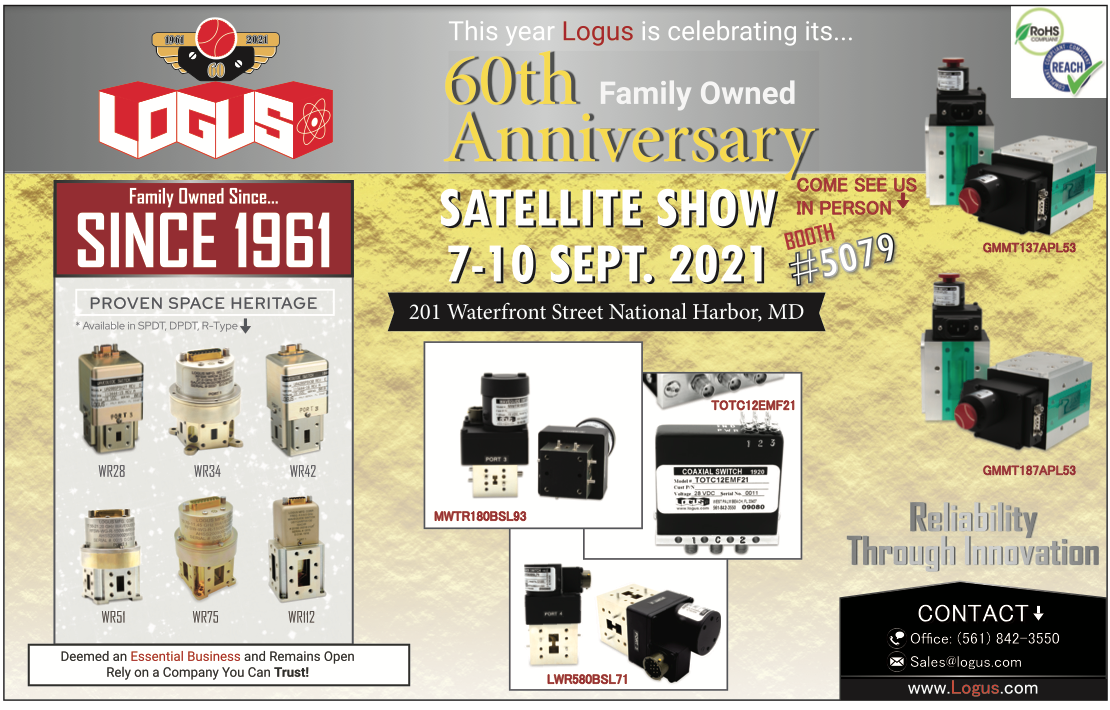 What is your role at Spire?
Keith Johnson
I am the Vice President & General Manager of Spire Federal. My role is to build out Spire's business that is focused on the federal government. Just as Spire works to collect data to solve problems on Earth, we recognize that the U.S. government is also looking at similar, significant issues and actively working to tackle them with the aim of improving the lives of U.S. citizens. We are both working to build a better world. My team and Spire support the federal government in a number of areas. Most broadly, we help agencies collect and analyze data from space. This data was traditionally collected from ground networks, but we now see it come mainly from Low Earth Orbit (LEO). We are helping collect, analyze, and securely transfer this data to federal agencies to help inform their actions. It is inspiring work and I am looking forward to the coming years as we continue to build out our constellation's capabilities and develop more applications to help agencies better use data from space.
What issues is Spire looking to tackle? / What are Spire's upcoming priorities?
Keith Johnson
From my team's perfective, we are focused on a few key issues in our industry. The first is data rights. We haven't seen clear guidance from the US government about data ownership and rights across multiple jurisdictions. Second, we work closely with government agencies on obtaining and maintaining necessary licenses to ensure our continued authority to operate in partnership with and on behalf of the US government. We are committed on doing this in a manner that upholds the highest level of security and safety while avoiding any interference with mission success. Finally, we are solidifying our position in the satellite community. We see the future as a hybrid architecture where businesses and agencies maintain and operate GEO satellites and are supported by the strong complementary capabilities of the CubeSats industry. At Spire, we are focused on constantly advancing our technology, expanding our services, and increasing the applications of our data. We want to provide data that is helpful for humanity, notably as it pertains to climate change. An example of this is soil moisture data — soil moisture can provide life-saving information for wildfire prevention and forecasting in addition to being essential to farming and agriculture. Another example is sea ice. As we monitor climate change and its effects, sea ice levels give crucial insight into the state of the Earth and will impact shipping and transportation routes.
---

---
How can Spire support federal missions across the government?
Keith Johnson
Spirecanhelpsupportfederalmissionsacrossallagencies,civilandmilitary.Ourfederal team helps put competitive Earth and ocean data directly into the hands of government users with speed that allows them to make key decisions and rapidly respond to emergencies with granular data collected from even the most remote, guarded areas.
Our architecture is continuously hardened and updated which allows us to provide servicessuchasAISdataformaritimeawarenessandADS-Bdataforaviation—theseare vital to helping secure these spaces and increase awareness and operational success. We also provide radio occultations and data for weather forecasting to help support the advancement of the U.S. weather model. With a better model comes better prediction and better protection against natural disasters and extreme weather events. Finally, various government agencies are looking to support missions with space-as-a-service. With this model, these agencies can use their GEO satellites as its "mainframe" and supplement their satellites and data with industry capabilities, such as our cubesats. At the end of the day, we can provide custom payloads to deliver these services and more and get our customers satellites into orbit in a fast and efficient manner.
How does Spire support climate change work and initiatives?
Keith Johnson
When we discuss weather and weather forecasting, we are talking about time — how far out you can predict and act — and accuracy. Both are crucial. We have seen instances where people weren't adequately warned in advance of storms and where storm strength and location were miscalculated. If we tell people to prepare for 12 inches of snow, and it ends up being 58 inches, that has a massive impact on the ability of citizens to take necessary precautions. Spire's satellites and data collection capabilities have the ability to advance weather forecasting. We have global coverage and provide more than 10,000 radio occultations. A key to enhancing and improving weather forecasting is having global observations. Multiple-source observations can allow meteorologists to track dozens of variables from millions of points to give the model a more holistic picture of the globe to run equations for modeling. We look forward to working closely with federal agencies to improve the U.S. weather model. Congress has allocated a significant budget to this initiative and we are hoping that agencies will actively use that money to pursue more significant data collection. With more data, especially radio occultations, the U.S. weather model and predicting capabilities can be improved exponentially. Ingesting data can save up to ten years of model building — a better model has the potential to ultimately save lives. For climate change, it's a bit more of a long-term strategy. Spire supports climate change research and scientists studying its effects with crucial data such as soil moisture, sea ice levels, ocean wind, and more. We are also using smallsats to investigate the different types of gases in the Earth's atmosphere, any changes, and their role in our planet. Our data is also helpful with green initiatives. For example, with the increase in renewable energy, we can provide data on weather and wind data to inform decision-making on the location of wind farms.
With the increase of satellites from private companies, what steps is Spire taking to ensure the data is secure and that space debris and congestion are handled?
Keith Johnson
We take the security of our data very seriously and understand the sensitivities surrounding federal information. All data is encrypted in our constellation. We are working toward CMMC certification and are looking at how that may affect any data availability. We have the flexibility to test and build satellites on U.S. soil. Additionally,wearelookingatthepossibilityofbuildingamanufacturingplantintheU.S. With the possibility of a space-as-a-service environment, we are committed to working closely with agencies to match their security needs. We also recognize that for the Department of Defense there is a continuing conversation around GPS jamming and we are looking into how we can support that sector of defense. Regarding space debris and congestion, Spire is committed to a safe space. We provide orbital debris mitigation plans, collision risk analyses and track our satellites. We work closely with partners and the U.S. government to ensure our satellites adhere to the FCC's Orbital Debris Mitigation Rules and are monitoring the ongoing development of new rules, as well.
We are hopeful that the U.S. government will work with industry to ensure that any rules related to this issue are clear and transparent and encourage safety without slowing progress or innovation. As an operator of the world's largest constellation of multi-purpose smallsats in LEO, Spire is invested in, and committed to, creating and participating in a space that is safe and beneficial to all.
---


Spire's smallsat test room. Image is courtesy of the company
---
What does the future of Spire Federal look like and how will going public affect Spire's Federal business?

Keith Johnson
I am extremely excited about the future of Spire. Whether it's continuing to use soil moisture data to help farms, or sea ice information to understand shorelines or other issues, we're hoping to be a part of the growing efforts to improve life on Earth and help humankind. Our company's move to go public this summer will be of great assistance. The additional funds will give the company the ability to invest and continue to grow our capabilities to support government missions.
What was your biggest accomplishment of 2020? What are you most proud of during your work with Spire?
Keith Johnson
2020 was an exciting year for Spire, particularly for my team. We continued to grow our space services offering with great success. One of the team's most exciting accomplishments of this past year was our work with the Australian Office of National Intelligence (ONI). We worked on their satellite, Djara, as a part of their National Intelligence Community Satellite (NICSAT) program. From concept to launch that required six months of dedicated work, Djara became fully operational in nine months. This speed — from concept to launch to operational — is practically unheard of. We worked hard to make that timeline and we extremely successful. Now, Djara is collecting and processing data on-orbit and leveraging Spire's cloud infrastructure to downlink and further process and analyze data. I'm incredibly proud to work with the smart, confident, committed, and highly capable team at Spire.
spire.com/federal/
---