---
Follow-on orders received by Gilat to expand an Asian nation's defense force SATCOM network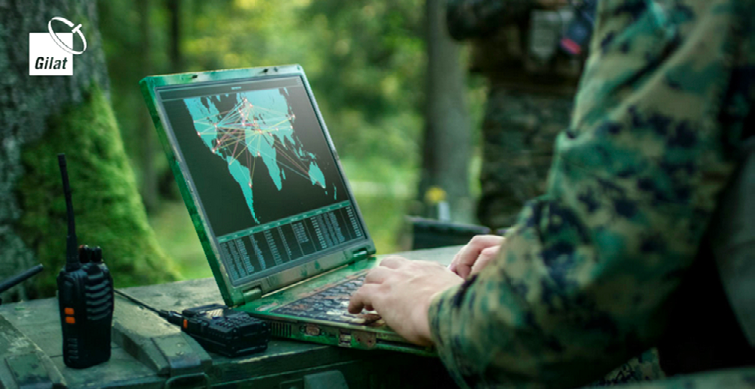 Gilat Satellite Networks Ltd. (Nasdaq: GILT, TASE: GILT) was awarded follow-on orders for the expansion of a defense force satellite communication (SATCOM) network in an Asian nation.
Gilat's SkyEdge II-c hubs and Capricorn VSATs are being deployed to serve the specialized needs of the customer.
This additional equipment, which will be used to expand tactical SATCOM solutions for mobile platforms, will increase the availability of communication channels for emergency and disaster response, as well as address mission- critical C4I needs.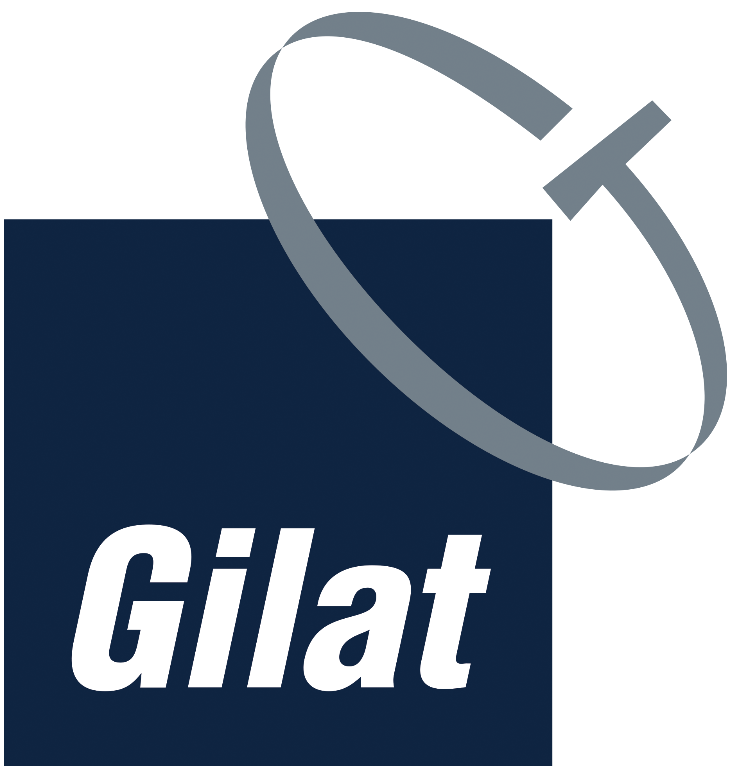 "The improved performance of the customer network, with the successful deployment of Gilat's state-of-the-art system, resulted in the requirement for additional network expansion," said Michal Aharonov, Chief Commercial Officer at Gilat. "We're proud to be recognized as a reliable partner, providing superior technology and highly secure SATCOM solutions that address the specialized needs of this nation's defense forces."
---
The initial contracts for the DIU's HSA program have been awarded to four companies
The Defense Innovation Unit's (DIU's) Hybrid Space Architecture (HSA) program seeks to provide global, ubiquitous and secure internet connectivity throughout the space domain for commercial, civil and military users, including international allies and partners.
DIU is collaborating with the United States Space Force (USSF) Space Warfighting Analysis Center (SWAC) and the Air Force Research Laboratory (AFRL) Space Vehicles Directorate on this prototype effort.
The HSA aims to demo a network architecture that leverages commercial and government space assets across diverse orbits to provide secure, assured and low-latency data communications anywhere on or off Earth. To accomplish this, DIU awarded Other Transaction (OT) contracts to companies Aalyria, Anduril, Atlas, and Enveil. Additional awards from the same solicitation are anticipated.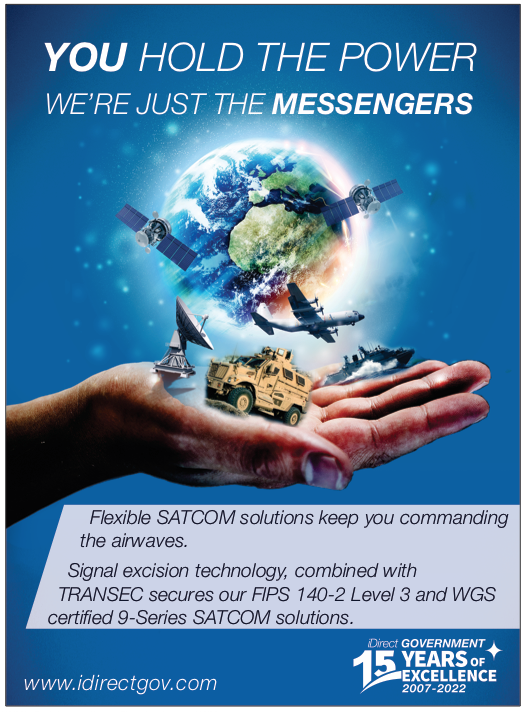 Hybrid space communications is the next great leap forward, representing the convergence of the information age and the space age. Cloud providers are already partnering with teleports—or centers that connect ground-satellite communications—to establish cloud capability in orbiting vessels in space. To fully leverage the capabilities of these networks the Department of Defense (DoD) needs to ensure network interoperability and homogeneity as well as compatibility with existing DoD assets.
A fully networked battlespace has been the dream of commanders for decades, but is now finally within reach. While being a critical enabler of concepts, such as Joint All Domain Command and Control (JADC2) and Battlefield Management Command, Control, and Communication (BMC3), the vast benefits to warfighters vary from on-demand or near-real-time satellite imagery and theater-wide tracking to reliable broadband internet at remote forward operating bases for improved morale and family welfare.
The HSA consists of four identified domains: Multi-path communications, Multi-source data fusion, Cloud-based analytics and Variable trust protocol. On-orbit demonstrations are planned within 24 months.
"It's time for the internet to move off-planet," said Dr. Rogan Shimmin, DIU program manager for HSA. "The scope of the HSA is immense and revolutionary. The initial goals are on-demand collection and exploitation of overhead imagery and beyond line-of-sight tactical situational awareness. Hosting IoT sensors and edge processing on every satellite further enables breakthrough civil applications, including comprehensive space domain awareness and high-fidelity mapping of the space radiation environment." the space radiation environment."
---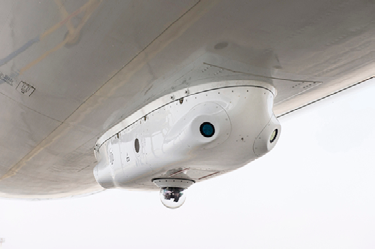 Elbit Systems Ltd. ( and TASE: ESLT) ("Elbit NASDAQ:ESLT Systems" or "the Company") was awarded a $80 million contract to supply Direct Infrared Counter Measures ("DIRCM") and airborne Electronic Warfare ("EW") systems for a country in Asia-Pacific.
The contract will be performed over a two-year period.
Under the contract, Elbit Systems will provide C-MUSIC™ DIRCM systems together with the Company's Infra-Red-based Passive Airborne Warning Systems (IR-PAWS), for several aircraft types, providing high levels of protection and redundancy.
These systems have accumulated hundreds of thousands of flight hours to date, and have been selected by numerous customers to equip more than 25 types of aircraft.

Customers include Israel, Germany, NATO's multinational fleet and others. Oren Sabag, General Manager of Elbit Systems ISTAR & EW, said, "The rising threat that aircraft face from shoulder fired anti-aircraft missiles increases the demand for certified and operationally proven self-protection systems. Our capability to provide a complete and tested solution well positions us to address this growing need."
elbitsystems.com/
---
GMV is leading automated collision avoidance operations and coordination in Europe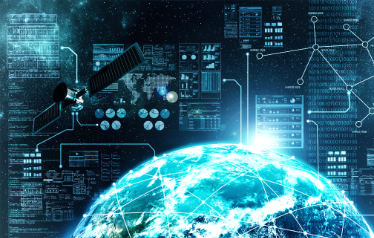 Space is getting congested and today active collision avoidance has become a routine task in space operations and relies on validated, accurate and timely space surveillance data. For a typical satellite in LEO, hundreds of conjunction alerts can be expected every week. Processing and filtering these still leaves about two actionable alerts per spacecraft and week requiring detailed follow-up by an analyst.
In this context, and as part of the Space Safety Program (S2P), the European Space Agency (ESA) defined in 2019 a technological cornerstone for Collision Risk Estimation and Automated Mitigation (CREAM).
The aim of the CREAM cornerstone is the development of technology for automated collision avoidance to reduce man-power efforts (experts on 24/7, extra efforts at ground stations), reduce the time between maneuver decision and close approach, and thereby reduce the number of false alerts, i.e., cases where control teams start an avoidance maneuver preparation which, in the end, turns out to be unnecessary, as updated data indicate a low collision probability.
Optimized maneuver plans can be uploaded to the spacecraft and allow late decision taking, which is further enabled with activities for the development and testing of emergency command paths. With the launch of large constellations, conjunctions between operated spacecraft will occur more frequently. The cornerstone therefore also encompasses activities to coordinate maneuverer planning.
Three activities have been started by ESA in the frame of the CREAM cornerstone….
The first one aims at the definition of "Automated avoidance maneuver decisions and design." In the frame of this activity, a prototype software is to be implemented, tested, and validated with historic conjunction data from existing collision avoidance processes.
This software shall provide the means for autonomous decision making based on the use of machine learning and propose an optimum collision avoidance maneuver. GMV in Romania is leading this activity with a relevant involvement by GMV NSL Ltd. in the UK and Neuraspace from Portugal. The development is based on GMV's autoca autonomous collision avoidance system, developed for ESA in the frame of the ARTES program and finally accepted in March 2022.
The second activity is devoted to the "Development and Testing of Late Commanding Paths and Operations Concepts." The aim of this activity is to develop and test concepts for late commanding paths which allow for late decisions in collision avoidance processes. Such a mechanism should be considered as part of the nominal concept of collision avoidance operations as well as a tool for emergency response. Astroscale Ltd. in the UK is leading this activity with relevant support from GMV (from Portugal Romania and UK) and from OneWeb in the UK.
The third and final activity entitled "Means for coordination of operators and catalogue providers" will develop a coordination platform providing an information exchange architecture allowing for automated coordination and resolution of a prospected collision event between spacecraft operators and space object catalogue maintainers or collision avoidance service providers as well as a simulation environment for performance evaluation. GMV in Romania is leading this activity counting on UPB from Romania, Solenix from Switzerland, and Iguassu from the Czech Republic as subcontractors.
As a summary, GMV is present in all these three CREAM activities from ESA, in two of them as prime contractor. This confirms the GMV's leading role in collision avoidance operations automation and coordination in Europe.

More than 70 GMV engineers currently work at GMV on SSA/SST activities in seven European countries, making it the largest SSA/SST industry and team in Europe. GMV works intensively in this field for ESA (in Spain, France, Germany, the UK, Romania, Portugal and Poland), for the EU SST (in Spain, France, Germany, Romania, and Poland), as well as in the commercial sector (providing collision avoidance services to more than 10 operators and more than 80 satellites) and in the military domain (including this new activity).
www.gmv.com
---
Eclipse Global Connectivity partners with Thales to equip French Defense's Airbus MRTT aircraft with a secure SATCOM solution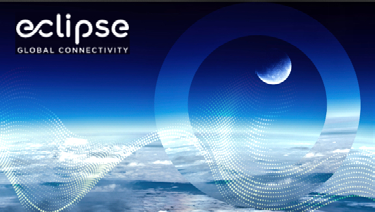 Eclipse Global Connectivity (Eclipse) has partnered with Thales on a 17 year contract to develop and provide a SATCOM solution for French Defense Airbus MRTT aircraft. The project is part of the French Government's program called Marché d'Elaboration d'Intégration et de soutien des Stations Satcom Aéronautiques (MELISSA).
Based on existing technologies already used in the commercial aviation market, the solution, planned for delivery in early 2027, offers:
• High-bandwidth connectivity on military and civilian Ka-band networks (up to 50 Mbps)
• Persistent, highly reliable connection to maintain connectivity in signal-jammed environments and severely degraded weather and flight conditions
• Flexibility to ensure compatibility with France's SYRACUSE IV Sovereign satellite system, along with allied military and commercial satellites
• Military-grade security for high-level protection against cyber threats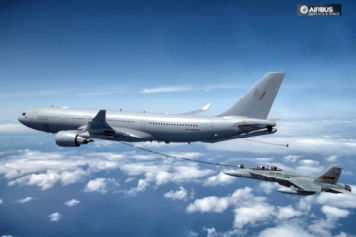 Airbus A330 MRTT refueling aircraft. Photo is courtesy of the company.
Eclipse will be responsible for designing and manufacturing the Inmarsat antenna baseplate, certifying the antenna, and the provisioning the Ka-band modem.
Eclipse Technics, the company's Design and Production (DOA / POA) division, is fundamental to the project, having 20+ years of aircraft modification experience.
"The French Armed Forces will gain a secure, customized, ultra-high-performance connectivity solution to address their unique operational needs and goals," said Marc Pinault, CEO of Eclipse. "This is an incredibly gratifying long-term project for us and a testament to our lengthy history providing superior SATCOM solutions to defense aircraft operators."
www.eclipseglobalconnectivity.com
---
Northrop Grumman selects Airbus U.S. Space — Defense Inc. to supply 42 satellite bus platforms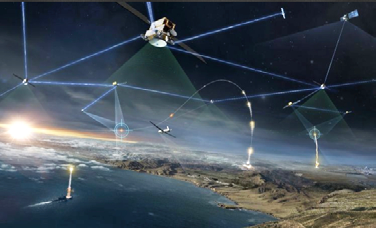 Northrop Grumman's T1TL mesh satellite
constellation will provide resilient, low-latency,
high-volume data transport supporting U.S.
military missions.
Northrop Grumman Corporation (NGC) (NYSE: NOC) has selected Airbus U.S..Space & Defense Inc. as the commercial provider of satellite platforms for NGC's proliferated-LEO constellation. Under the terms of the contract, Airbus U.S. will supply 42 satellite "bus" platforms, as well as support vehicle assembly, integration and testing.
Northrop Grumman's T1TL mesh satellite constellation will provide resilient, low- latency, high-volume data transport supporting U.S. military missions around the world and serve as a critical element for Joint- All Domain Command Control.
In May, Northrop Grumman announced the selection of Mynaric and Innoflight as its suppliers for laser communications and encryption, decryption capabilities.
The Space Development Agency (SDA) selected Northrop Grumman in February to develop and field a portion of its Tranche 1 Transport Layer (T1TL) constellation. The T1TL network will deliver persistent, secure connectivity for the U.S. military and serve as a critical element for Joint All-Domain Command and Control.
Derived from the flight-proven ARROW platform, the Airbus U.S. solution expands on its commoditized satellite bus design providing more power and a larger payload accommodation. This modular solution offers a scalable 300 – 500 kg. bus for the Northrop Grumman payload and future U.S. Government missions.
Airbus U.S. has designed a highly adaptable spacecraft platform and will use Airbus OneWeb Satellites (AOS), the Airbus U.S. and OneWeb joint venture in Merritt Island, Florida, to assemble it using their state-of-the-art production line.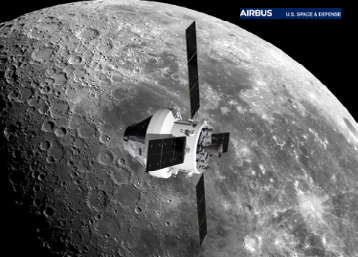 This line is currently delivering up to two satellites per day to OneWeb. AOS achieves this industry-leading result through its mature supply chain and manufacturing approach. To date, this facility has already produced over 40