The landscape of defence satellite communications is changing rapidly, on both sides of the Atlantic, with the announcement of a new Air Force Space Command and conclusion of the Wideband AoA, the addition of new enduring capability for Skynet 6 and a new era of LEO mega-constellations set to provide new COMSATCOM bandwidth for military partners.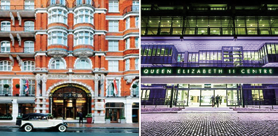 St James Court, Taj Hotel and QEII Conference Centre.
It is in this context that SMi Group will be hosting the 20th annual Global MilSatCom conference and exhibition in London from the 6th to the 8th of November, 2018, at the QEII Conference Centre. With more than 500 attendees, this is a key calendar date for satellite professionals across the alliance.
Scheduled into four dedicated days of content, the meeting will cover mission critical updates from national programs from the U.S., Europe as well as the wider international community.
In addition, introduced by popular demand, the 'Small Satellites and Disruptive Technology Focus Day,' will be held at the Taj St James Court on November 5th. This event offers registrants an opportunity to explore how the growing race to launch smallsats into orbit and their impact is driving the provisioning of 'data connectivity for the many' and what this means for the defence sector.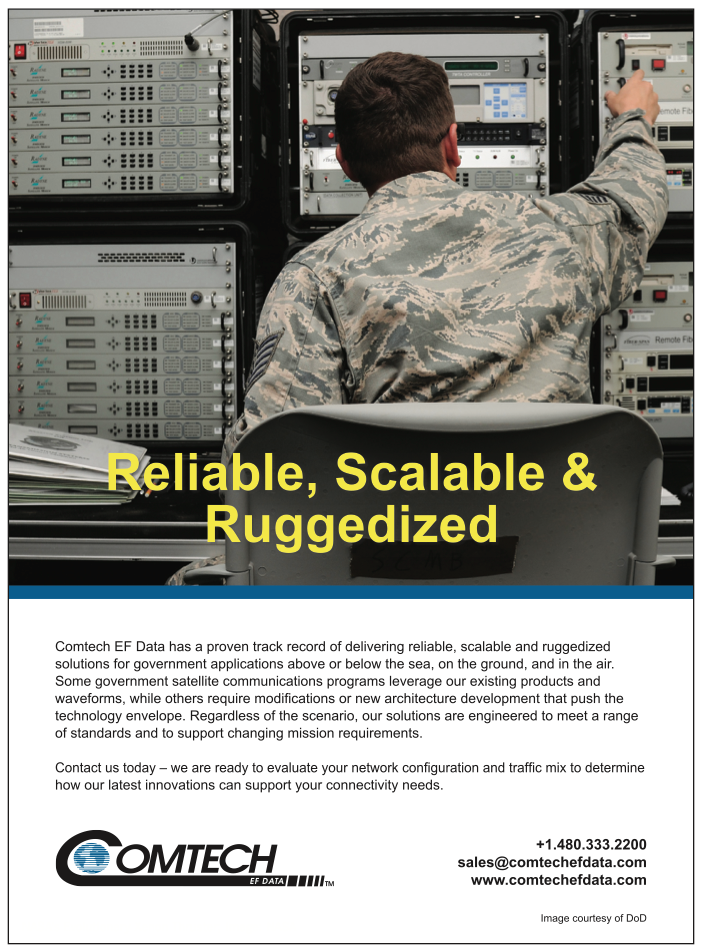 The focus day will feature in-depth presentations from leading industry innovators, such as Clyde Space and Surrey Satellite, as well as the expertise from those individuals and companies that are driving innovation in government procurement. These presentations will feature a special guest presenter — Dr. Fred Kennedy, Director, Tactical Technology Officer, DARPA.
With all military communications of the future set to exploit smallsat networks in some capacity, this technically-focused meeting is certain to provide insight into future technologies.
Critical coverage of the UK's SATCOM program is certainly another key reason for attendance at Global MilSatCom.
Day one of the conference is set to outline the host nation's vision for future MILSATCOM capability with presentations at all levels; from Mr. Stuart Andrew MP, Minister for Defence Procurement, to key space stakeholders such as Mr. Mike Rudd, Head of Telecommunication Strategy, UK Space Agency.
At the center of this morning of British content is the future of Skynet 6, which is set to provide the backbone of UK military capability to 2040 and beyond. With updates from a range of portfolio managers, Day One will provide a holistic message on future UK space capability for those in attendance.
The U.S. is currently in a critical time regarding the nation's future MILSATCOM capabilities. With WGS 11 and 12 set for launch as well as the continued development of AEHF6, what comes after the initial concept pilot and pathfinders are set to be center stage on Day 2 — a focus on the American environments.
Featuring keynote presentations from the Space and Missile Systems Center (SMC) that include Mr. Thomas Beckt, MILSATCOM Executive Director and Ms. Deanna Ryals, Chief International Partnerships Division, the bandwidth set to be launched moving forward will be covered in depth.
Similarly, how space systems interact with ground terminals, such as FAB-T (using AEHF satellite bandwidth) and the resilience of these networks will be of particular importance in the era of hybrid warfare and is certain to be analyzed in depth by presenters such as Dr. Brian Teeple, Chief Information Officer, U.S. Department of Defense (DoD).
---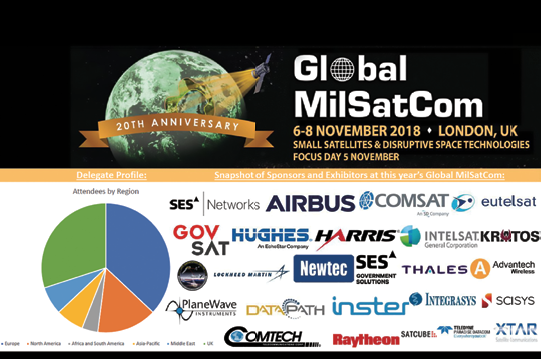 Sponsors and Exhibitors at this year's MilSatCom conference in London.
---
Of course, networking remains a key function of the forum and brings together those who are establishing the requirements — procurement officers and end users in an unparalleled four days of interaction that include seven hours of onsite lunch and coffee breaks, three receptions and two evening dinners.
Arguably even more vital is the space the conference provides attendees to engage with leading industry players, providing system integrators and government stakeholders the ability to network with the array of exhibitors at the conference. Exhibitors including key industry leading companies and subject-matter experts from Airbus, SES Networks, Comsat, GovSat, Hughes, Intelsat, Kratos, Laser Communication Coalition, Lockheed Martin, Newtec, Open Cosmos, Raytheon, SES GS, Thales, Viasat, Advantech Wireless, Comtech, Datapath, Exoanalytic, Inster, Integrasys, Planewave, Satcube, Scisys, Teledyne and Xtar, all of whom are set to host exhibition stands at the meeting.


Networking at last year's MilSatCom Conference.
Finally, rounding out the conference on Day 3 will be updates from the wider international community, with key APAC nations such as Australia (Lieutenant Colonel Michael Hose, Deputy Director, Australian SATCOM Systems Branch), New Zealand (Wing Commander Paul Drysdale, JSO1 Joint CIS Division), Republic of Korea (Colonel Jae Soong Lee, Chief, Defence Communication Command) and Japan (Colonel Schinichiro Tsui, Counselor, National Space Policy Secretariat), all providing comprehensive briefings from the region.
Emerging space faring nations developing their own capability will also be offering their information. Major General Emmanuel Whyte, Chief, Nigerian Defence Space Administration among them. Attendees will be able to see how these new states will operate in the fourth domain, essential information for established space operators.
These international briefings are set against an even more vital backdrop as partnerships across nations are expanding — such as the anticipated ascension of Australia to the AEHF program — and other opportunity areas that will present innovative and disruptive technologies for future MILSATCOM bandwidth optimization.
Anyone involved in the diverse array of MILSATCOM should consider attending this important conference, which continues to set this event at center stage as the event celebrates its 20th birthday.
For important information and to register for this event, please visit:
www.globalmilsatcom.com/feature
---