Military operations now can depend heavily on effective satellite communications with personnel based in remote and challenging environments, and where this is the only feasible way to communicate.
As tensions rise in many regions and international terrorism continues to cause a major headache for the world's leaders, military personnel have to know that their communication links cannot be compromised.
With the nature of conflict changing and often unpredictable, we can expect to see the emergence of even more high tempo, short duration deployments, where innovative products such as SlingShot® and SHADE™ developed by Spectra Group (UK) will come to the fore even more.
With a number of its personnel possessing a military background, Spectra Group (UK), which was founded in 2002, has first-hand knowledge of the true value in having communications functioning efficiently—and, adversely, the potentially disastrous effects if they don't possess efficient comms.
As concerns grow about the increased threat of global terrorism, in particular, Spectra is experiencing a surge in inquiries about the firm's expertise in the design and delivery of voice and data services to security, defence, aid and emergency and commercial organizations in areas that have little or no communications infrastructure—predominantly in remote environments or areas that have been destroyed by natural disaster or conflict.

The company's ground-breaking SlingShot® product—a small, external adapter for military radios—is a straightforward and cost effective way to achieve tactical, secure, Beyond Line of Sight (BLoS) command and control Communications-On-The-Move (COTM), using UHF and VHF radios.
The adapter currently uses the Inmarsat L-TAC™ service and this, in combination with its SHADE™ product (Spectra Hostile Area Deployment Environment) has resulted in record airtime revenues. This was reflected in recently being recognized as a 2015 Top Ten Global Government Partner by Inmarsat, the leading commercial global satellite network company.
SHADE™ is a rapidly deployable communications hub delivering secure voice and data services across any available bearer and is ideal for small and medium-sized teams needing 24/7 availability, plug and play set-up and remote management. It offers secure and straight-forward connectivity for VoIP, to the world wide web, ISDN, PSTN, or dedicated private networks.
A range of SHADE™ nodes gives the system flexibility and scalability and no matter how hostile the environment if there is access to a bearer of some kind, be it leased line, ADSL, 3G or 4G, SHADE™ can utilize any of them to create a secure global network of voice and data services in minutes. With no available terrestrial bearer, VSAT or BGAN can be utilized, depending on bandwidth requirements and how fast and often you need to move.
With omni-directional antenna and Manpack, Vehicle, Maritime and Aviation capability, SlingShot® allows users to be always in contact. Unlike other solutions, SlingShot® delivers robust communications on the move, pause and halt. It allows low-latency voice and data regional communications, with the additional option of connecting to an out-of-theatre rear-base command node.
By using Inmarsat's world leading satellite communications network, SlingShot® gives the unique capability to access single-hop L-L band relay from an existing global constellation of geostationary satellites, meaning that the signal is uniquely switched on the satellite and straight back to the receiver.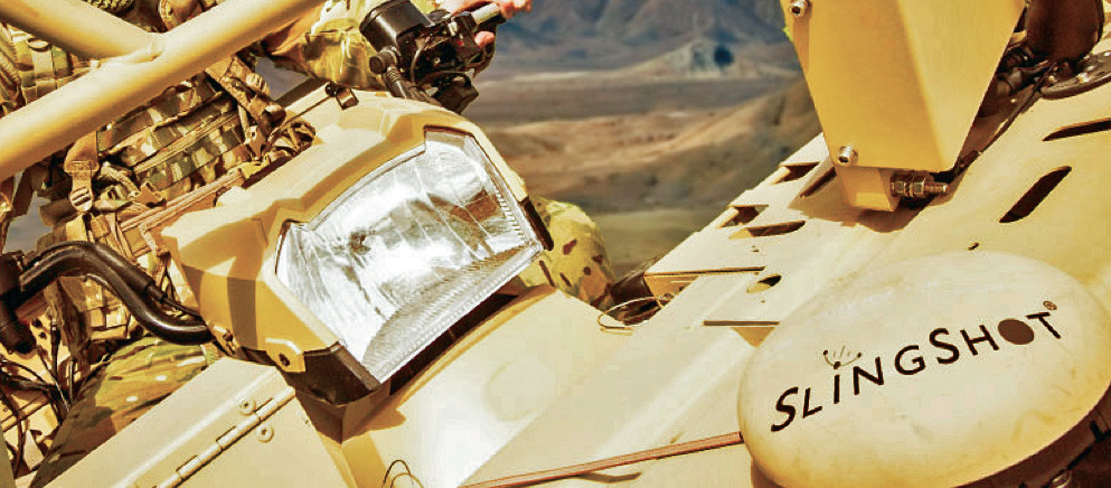 I believe our expertise is providing voice and data services in areas where either none exist or where high intensity conflicts, natural disasters, terrorist attacks or pandemics have destroyed existing networks. As we are mainly staffed by ex-serving members of the Armed Forces we know only too well the crucial importance of having these services available and have first-hand experience of the damaging effects when communication services fail.
This approach and service offering has evolved to cater for the requirements of the modern war fighter. The nature of conflict has changed and so has the information needs of everyone from the commander right through to the frontline soldier. With this in mind Spectra has invested in providing the capability at the tactical level so data can be sent and received in a timely and appropriate manner.
Spectra had been aware for many years that UHF TacSat was a limited resource only available to a select number of high priority radio users. Furthermore, it attracts a premium price and it is restricted in its ability to offer reliable and high quality communications on the move (COTM).
Because of this, the company worked with Inmarsat to pioneer a complementary service offering to provide a global solution for those armed forces that couldn't get access to UHF TacSat. Interest grew rapidly in Spectra's capabilities around the world, as defence users quickly realized the benefits of a product that provided BLoS global connectivity using tactical radios.
Spectra prides itself on a detailed understanding of the challenges faced by military communicators. This is our key differentiator,. We have experienced first-hand the challenges of maintaining secure voice and data communications in hostile environments.
This drives us to ensure our solutions are always fit for purpose. All our systems have been designed for ease of use and reliability and reducing the burden in the modern battlefield. Our end users consistently feed back to us their experiences of the ease of setting-up SlingShot® and SHADE™ in austere environments and the consistent quality of service once connected.
Security is always the first thing we think of, by making sure the data people send is secure, and we do that with closed networks, ensuring the service is reliable, as we live in an unstable world and our customers have to operate is an agile way, moving from location to location.
As the equipment we provide is small, lightweight and removable, it lends itself to those types of operation. All of our equipment can be located on land, in headquarters or on the man, vehicle, boat or aircraft. We are covering all those platforms.
For reasons of client confidentiality, Spectra cannot comment publicly about specific instances of the deployment of its products in war zones and hostile environments. However, we can disclose that the company has worked successfully with Oxfam in the Haiti Earthquake disaster, providing voice and data communications when all terrestrial networks were down.
The key driver for why people use us is our agility. We are able to act and respond in a timely fashion. That's what differentiates us from so many of the main players in our industry.
When our customers are battling the forces of nature, and sometimes other forces, having robust and reliable communications is a very tangible requirement. Spectra takes the responsibility of providing what can be life-and-death communications very seriously and is fully committed to ensuring that technically, and functionally, we exceed our customers' expectations.
spectra-group.co.uk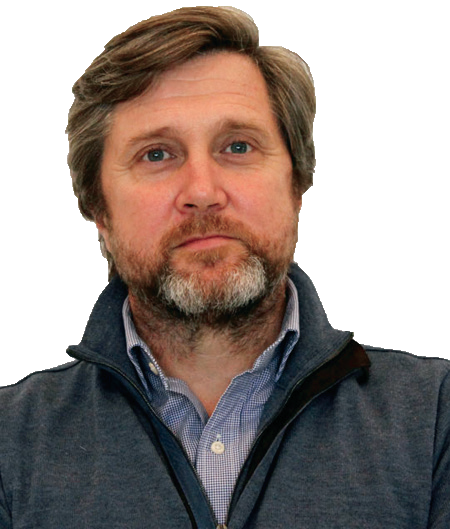 Simon Davies is the Managing Director of Spectra Group (UK) Ltd., a leading provider of Voice and Data services into remote and hostile areas world-wide for Defence, Governmental and Non-Governmental sectors.
Simon joined the Army as an Apprentice, direct from school, into the Royal Signals and served in the UK, Germany, Belize and deployed to many Operational theatres during his 24 years' service, rising to the rank of Warrant Officer Class 2 in the appointment of Yeoman of Signals.
Upon leaving the Army in 2004, Simon established Spectra, which has achieved steady growth over the past eight years through these difficult economic times and is fast becoming a leading service provider of reliable, robust, deployable communications. Spectra's services are deployed world-wide in some of the world's harshest environments supporting the UK Military, European Union, Stabilization Unit, to name but a few.
---