Joan Grewe is the Vice President of Corporate Business Development at Integral Systems and she is a recognized subject matter expert in assessing U.S. telecommunication vulnerabilities. Most recently, prior to joining ISI, Ms. Grewe was TerreStar Network's Director, Department of Homeland Security (DHS) Services, responsible for business development within the DHS and DoD communications security arena. While with TerreStar, Ms. Grewe chaired the DHS-sponsored Communications Sector Coordinating Council.
Before her career in the private sector, Ms.
Grewe
served more than 21 years as a commissioned U.S. Army officer, specializing in priority communications programs. Her efforts included serving as the Chief of Staff for the
Defense Information Systems Agency
(
DISA
) and as the Battalion Commander responsible for communications as the first
NATO
headquarters in Bosnia. Ms. Grewe sits on the
Satellite Industry Association
's Board of Directors, and she is also a member of both the A
rmed Forces Communications and Electronics Association
and the
National Defense Industry Association
. She holds a BA in Business Administration from
Loyola University
and an MS in Business Administration from
Wesleyan University
.
MilsatMagazine (MSM)
A pleasure to speak with you, Ms. Grewe. Having experienced a 21-year career with the U.S. Army in a variety of responsible positions, how was your move to the private sector? Are you enjoying your transition? Could you tell us about your work as the Chief of Staff for the DISA as well as your experience in Bosnia as the Battalion Commander responsible for communications at NATO?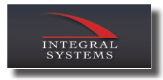 Joan Grewe
I retired 10 years ago and the move to civilian life seemed to be easier than most experience (but still a scary leap from the known to the unknown) as I always had a life outside of the Army. I always felt it was important to have an identity separate from my career, which helped in my transition. Networking and staying in touch with old friends and colleagues along the way is critical to prepare for life after the military. An old Army buddy at MCI connected me to my first private sector job.
Working as the DISA Chief of Staff was a wonderful opportunity. Under General Edmonds, there were a lot of exciting changes underway and I was able to touch a wide variety of issues during a time of transition. I really enjoyed the opportunity to work with the National Communication System (an organization which is now located inside the Department of Homeland Security (DHS) vice DISA) as well as assist in the design of communications strategies for disaster recovery, and priority programs for the warfighter and first responders. All of these programs are still in use by the Federal government.
MSM
NATO communications during your time in Bosnia must have been a real challenge — what demands did you encounter and what solutions did you bring into play?
Joan Grewe
My time in Bosnia was actually my second tour in NATO. It's a great experience to work with our allies and partners in peace. I commanded the U.S. ARMY Element, Land Forces Central Europe (LANDCENT) permanently stationed in Heidelberg, Germany. My Battalion deployed to Bosnia in December of 1995 to support the 4 Star NATO Headquarters in Sarajevo, Bosnia. Additionally we were responsible for all U.S. personnel serving in the French and British Sectors. One of the companies under my command, the 414th Signal Company, provided the backhaul communications for NATO operations and was among the first group to relieve U.N. forces in Sarajevo.
My greatest challenge was to find a way to provide routine administrative communications for all the national support activities (postal, laundry, supplies, etc.) as we moved about the theatre of operations. The secure communications infrastructure put into place by the 414th Signal Company and the SHAPE Signal Group, was for tactical use only. Early in the deployment I resolved this issue by signing a contract with Deutsche Telecom to provide cell phones for unclassified, day-to-day communications needs. This worked so well that the 4 Star insisted I provide him and his immediate staff with cell phones too.
The lesson here is that as the commander on the ground I had an immediate need that I was able to meet by having my assigned contracts person enter into a valid, approved contract with a vendor who I knew could provide service to my unit.
MSM
Prior to joining Integral Systems, you spent time as MCI's National Security Liaison, served as Vice-Chair, then Chair, of the TSP Oversight Committee, served as Senior Analyst and Program Manager at National Security Research (now CACI), and lead the Department of Homeland Security Services for TerreStar Networks. How did these experiences prepare you for your current position as the Vice President of Business Development at Integral Systems?
Joan Grewe
I became familiar with commercial terrestrial communications companies while working at MCI as their National Security and Emergency Preparedness (NSEP) Liaison. I learned more about the capabilities and limitations of commercial terrestrial communications, those companies (AT&T, Verizon, Qwest, etc.) are the ones providing the first level of communications to the Federal, State and Local government and first responders. Working with agencies that have responsibility for national security communications such as the FCC, DoD and DHS, I gained a wide understanding of customer requirements for the first responder and warfighter.
A major portion of my responsibilities in all of my positions prior to ISI was the coordination with the highest levels of the Federal Government for the commercial recovery and repair of the network after a catastrophic event (train wrecks with HAZMAT spills, wild fires, major hurricanes, large geographic power outages, and terrorist attacks). The very priority programs that I worked on while in uniform at DISA were instrumental in assisting the commercial communication companies in prioritizing the repair and restoration of services that existed before the disaster (fire stations, hospitals, National Guard armories, Wall Street) as well as provisioning new services in new locations after the disaster (FEMA Disaster Field Offices, Red Cross shelters, etc.).
Throughout my work on every domestic disaster from the Louisiana Train wreck of May 2000 through September 11, 2001, up to and including Hurricane Katrina in 2005, I became aware that satellites provided the only communication link when terrestrial networks are overloaded, damaged, or destroyed. Similarly, when military operations take our personnel into environments where there is no terrestrial infrastructure, the need for satellite communications is key.
MSM
Would you explain your duties at Integral Systems and how they can assist in securing MILSATCOM for our armed forces?
Joan Grewe
Integral Systems is a vendor-neutral network integrator and ground system control developer that provides cost-effective solutions to both commercial and military satellite operators. I joined Integral Systems to expand our reach into new and adjacent markets. Our government work is primarily with the U.S. Air Force, and I know we have a capability that would be of interest to the other branches of service, Army, Navy, Marine Corps and Coast Guard. ISI offers several unique applications that enhance the Quality of Service of the satellite provided bandwidth. We can monitor the RF for strength of signal (are you getting all the bandwidth and power you paid for), monitor for interference, identify that interference, and locate the interferer: all within a matter of minutes.
MSM
Do you find yourself once again interfacing with DHS and DoD? If so, are you able to apply your military experience to the private side of such partnerships?
Joan Grewe
Military bandwidth is at a premium and the government will have to start securing commercial bandwidth through integrated networks. Currently, we are dealing with a stove-piped procurement process that hinders our ability to implement these systems quickly. The warfighter doesn't care how a communications system works — just that the system works efficiently when it's needed.
DISA and GSA just announced that they have agreed on a joint strategy for a new acquisition of satellite communications. The strategy will be announced at the Future COMSATCOM Services Acquisition (FCSA) Strategy Industry Announcement Event on 6 August. I am very excited and hopeful about this event.
MSM
You recently participated in a panel at ISCe 2009 that focused on the new administration's priorities and that impact on MILSATCOM users, currently and in the future. Would you please tell our readers what your, and the panel's, thoughts were concerning this subject?
Joan Grewe
The focus of the conversation was on how the current bandwidth procurement process does not work. Especially in a tactical environment where there is no terrestrial communications infrastructure.
For example, commercial vendors would like for DoD to sign a long term (for example five years) contract similar to their commercial customers. Five years in advance is too long — communications needs are immediate and constantly in flux. Commanders need to be able to request and receive communications support almost instantly. From there, we can prioritize mission use.
MSM
How do you see the MILSATCOM environment becoming even more responsible for our warfighter over the next few years, especially as we see budgetary concerns from all industries... military, NGO, agencies and so on. How can we ensure our warfighters receive the technologies they need to prevail in the various, active theaters?
Joan Grewe
As the warfighter moves into austere environments with little or no terrestrial capabilities, satellite communications (either commercial or Military) are vital for the ability to communicate.
From a technology standpoint we in industry need to continue to do R&D into bandwidth compression, development of multi-band modems, get more peripherals NSA type 1 certified, and reduce the weight and size of all of our form factors.
From a procurement processes standpoint we must reduce the distance between the operators and the contracting offices. In addition to streamlining the procurement process, more staff in the government contracting offices is key to keeping up with the warfighter's needs in a fast paced environment.