An EAGLE and a CBAS for the U.S.A.F. are launched by ULA
This was a smooth ULA launch occurring on a spring evening as the company's Atlas V 551 configuration — the most powerful Atlas V variant that has flown to date — lifted off from Space Launch Complex 41 at Cape Canaveral Air Force Station, Florida, on a crucial, multi-payload mission for the U.S. Air Force.
The forward payload is referred to as CBAS (Continuous Broadcast Augmenting SATCOM) and the aft spacecraft is EAGLE (EELV Secondary Payload Adapter [ESPA] Augmented Geosynchronous Experiment).
"Today's launch is a testament to why the ULA team continually serves as our nation's most reliable and successful launch provider for our nation's most critical space assets," said Gary Wentz, ULA Vice President of Government and Commercial Programs.
He added, "I want to thank the entire ULA team, and the phenomenal teamwork of our mission partners."
The Atlas V Evolved Expendable Launch Vehicle (EELV) 551 configured vehicle included a large, five meter Payload Fairing (PLF). The Atlas booster for this mission was powered by the RD AMROSS RD-180 engine. Aerojet Rocketdyne provided the five AJ-60A solid rocket boosters (SRBs) and RL10C-1 engine for the Centaur's upper stage.
"Congratulations to the AFSPC-11 integrated team and all mission partners on a successful launch. This is testament to the dedicated government and contractor professionals who work tirelessly mission-by-mission to achieve 100 percent mission success." said Lt. Gen. John F. Thompson, Space and Missile Systems Center commander and Air Force program Executive Officer for space.

Launch services for the Atlas V 551 vehicle were acquired by the Space and Missile Systems Center. First used in 2006, this Atlas vehicle configuration successfully launched the New Horizons satellite, the Juno satellite and five Navy communications MUOS missions.
Managed by the Military Satellite Communications Directorate of the U.S. Air Force's Space and Missile Systems Center, CBAS is a military satellite communications spacecraft destined for geosynchronous orbit to provide communications relay capabilities to support senior leaders and combatant commanders.
CBAS will augment existing military satellite communications capabilities and broadcast military data continuously through space-based, satellite communications relay links.
The Air Force Research Laboratory (AFRL) EAGLE payload's primary mission objective is to demonstrate a maneuverable ESPA based on a space vehicle design which can accommodate up to six hosted or deployable payloads in geosynchronous orbit.
SMC is the U.S. Air Force's center for acquiring and developing military space systems. Its portfolio includes GPS, military satellite communications, defense meteorological satellites, space launch and range systems, satellite control networks, space-based infrared systems and space situational awareness capabilities.
This is the 77th launch of the Atlas V rocket, ULA's fourth launch in 2018 and the 127th successful launch since the company was formed in December 2006.
www.ulalaunch.com/
---
U.S. Cyber Command commander named
In response to the changing face of warfare, U.S. Cyber Command has been elevated to a combatant command, this according to chief Pentagon spokesperson Dana W. White.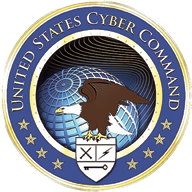 She said that the cyber domain will define the next century of warfare.
White added that, just as the U.S. military must be prepared to defend the nation against hostile acts from land, air and sea, the U.S. must also be equipped to deter and, if necessary, respond to hostile acts in cyberspace.
Army Lt. Gen. Paul M. Nakasone, most recently commander of Army Cyber Command, will receive his fourth star as he succeeds retiring Navy Adm. Michael S. Rogers as Cybercom commander.
Nakasone will play a critical role in tasks that include training cyber warriors, advocating for more cybersecurity resources, and planning and conducting cyber operations.
This change of command is noteworthy because it signifies the elevation of Cyber Command as our 10th combatant command. Last year, Defense Secretary James N. Mattis announced the elevation of Cyber Command, acknowledging that a new warfighting domain has come of age.
U.S. Cyber Command, which has been a sub-unified command under U.S. Strategic Command, was established in 2009 in response to the rapidly evolving threats with adversaries seeking to exploit the cyber domain to attack the United States and
its allies.
The elevation of the command raises the stature of the commander to a peer level with other unified combatant command commanders, allowing the Cybercom commander to report directly to the secretary of defense, Kenneth P. Rapuano, who is the assistant secretary of defense for homeland defense and global security.
twitter.com/uscommandcyber?lang=en
---
Second of five evaluations for a DARPA and AFRL SSA mission completed by Ball Aerospace
Ball Aerospace has successfully completed the second of five evaluations of the Space Evaluation and Analysis Capability (SEAC) testbed the company is developing for the Air Force Research Laboratory (AFRL) and Defense Advanced Research Projects Agency's (DARPA's) Hallmark program, demonstrating an open-architecture, open development and developer-community driven approach — the program is advancing technologies that deliver real-time space-domain awareness to command and control and protect space assets.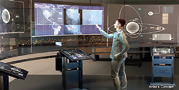 The role of the Hallmark program SEAC testbed is to support multiple tools and technologies developed by various companies and academic institutions that will make up the system's technical capabilities and include operator interfaces, simulation and scenario playback capabilities to stimulate these tools.
Ball is embracing DARPA's "zero-integrator" approach to the SEAC testbed design, which eliminates the single-contractor integration bottleneck in traditional acquisition models, and is implementing modern DevOps software development practices that empower external tool developers to deliver new capabilities faster without risking system security or stability by developing and testing in an operations-like environment.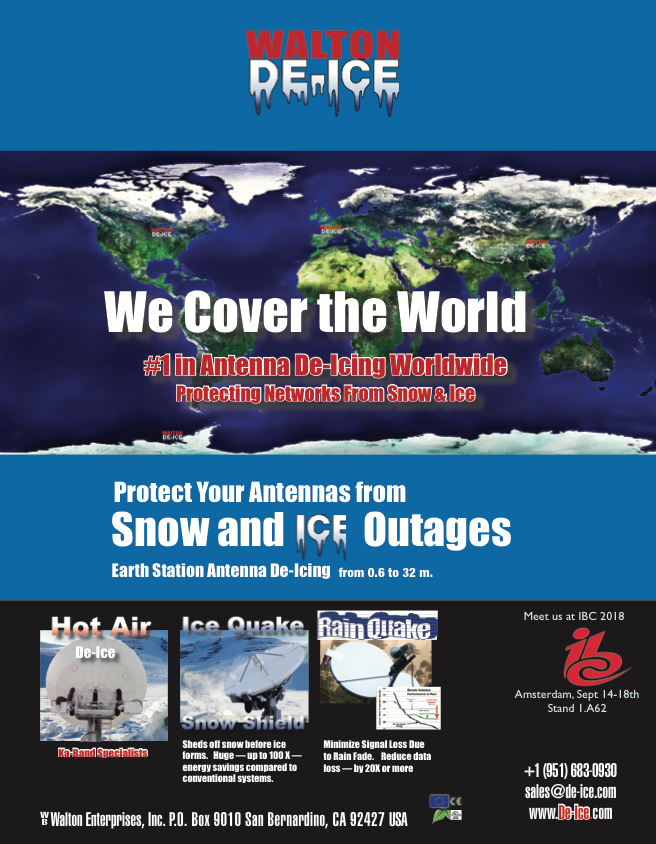 Tool developers independently identified areas for improvement and delivered software updates in less than three hours. Then within an hour, Ball engineers deployed the updates and were able to show that the additional functionality was available in the system.
Steve Smith, VP, Systems Engineering Solutions (SES) business, Ball Aerospace, said that as the SEAC provider, Ball is leveraging the firm's heritage with operational system development to innovate new technologies with open-source software. His open-architecture model will lend itself to tool developers and help create efficiencies in the government environment, ultimately protecting vital space assets.
Carl Fischer, Chief Technologist, Advanced ISR Solutions, Ball Aerospace, added that to assess the effectiveness of the testbed and tools during the recent evaluation event, Ball simulated three different government-provided scenarios that required a timely analysis and response. Leveraging the company's development environment and simulated operation floor, Ball demonstrated the speed at which the system can be updated.
www.ball.com/aerospace/
---
Intelsat General's 15 year tradition continues for AFN
Intelsat General, a wholly owned subsidiary of Intelsat (NYSE: I) will distribute television and radio programing to U.S. servicemen and women stationed around the world, working with the support of three other satellite and ground service providers.
Intelsat General has been carrying the global satellite feed for the American Forces Network (AFN) for more than 15 years, bringing U.S. troops on land and at sea a wide variety of television and radio programming.
The new one-year contract with four renewable option years will involve six satellites and five teleports at various locations around the globe, as well as the IntelsatOne terrestrial fiber network.
The additional partners involved in providing the service are SES Government Solutions, Korea Telecom and Allen Communications.
The AFN will provide Intelsat General with three data streams for distribution globally, using uplink teleports in California and Maryland in the United States as well as South Korea and Germany.
Intelsat will distribute the AFN programming to ships at sea and fixed military bases in the Atlantic Ocean Region, the Indian Ocean Region, and the Continental U.S., Greenland, Central America and Cuba.
The American Forces Network, based at Fort Meade in Maryland, traces its origins to a single Army radio station established in Kodiak, Alaska, to entertain isolated soldiers at the beginning of World War II.
AFN has since grown to provide a wide range of around-the-clock radio and television programming from a variety of commercial sources, giving U.S. troops worldwide the same access to news, sports and entertainment that they might enjoy at home.
Rick Henry, VP of Sales and Marketing for Intelsat General, stated that the company has been supporting the American Forces Network for a number of years and this new contract will allow Intelsat General to continue to distribute programming that is so important to the morale of the troops at home, at sea and abroad. This globalized network enables AFN programming to reach more than one million service men and women stationed in the most remote areas of the globe, allowing them to feel closer to home whether they are watching an NFL football game or an episode of a television series.
www.intelsatgeneral.com/
myafn.dodmedia.osd.mil/
---
Blockchain-based cyber security report published by ABI Research
ABI Research recently published their Hot Tech Innovators: Blockchain-Based Cybersecurity report, which is part of the firm's Digital Security research service, that includes research data and analyst insights.
Blockchain technology is most often associated with cryptocurrencies and financial services applications. But, it's the very decentralized nature and cryptographic anchor of blockchain that makes it a prime foundation for cybersecurity solutions, particularly considering the continued mass-scale data breaches and identity theft happening on a worldwide scale and within the most well-guarded corporate perimeters.
The race is on for blockchain-based cybersecurity. ABI Research has identified the 15 startups in the blockchain-based cybersecurity space who are driving these unprecedented security solutions.
These startups, according to ABI Research, are the hot tech innovators who are aiming to harness the transformative features of blockchain and transform existing security models around identity, authentication, and data protection.
By leveraging digital signatures, cryptographic hashing, and consensus mechanisms in a distributed ledger format, these innovators hope to provide long-awaited solutions to the problems of data theft and loss.
"The blockchain infrastructure can enable a strengthening of traditional cybersecurity practices, such as identity management and access control for example, by finding new applications for existing technologies, such as decentralized DDoS protection, or distributed PKI," said Michela Menting, Research Director at ABI Research.
Menting added, "Going forward, we will see increasing interest in using blockchain to protect all types of data (identity, corporate, financial) in transit and at rest. Most importantly, these technologies will be just as easily available to individuals wanting to regain control and protect their personal information, as well as to large organizations managing terabytes of business data."
The ABI Research Hot Tech Innovators in Blockchain-Based Cybersecurity are:

Block Armour is an India-based startup founded in 2016. The startup is developing an enterprise identity, authentication and access control management platform for critical / corporate systems, powered by Blockchain technology. The platform leverages digital signature-based identity and authentication for people, devices, and data.
(www.blockarmour.com/)

Cambridge Blockchain is a U.S.-based startup that was founded in 2015. It is focusing on offering software for enterprise digital identity, and notably facilitating KYC and AML for financial institutions.
(www.cambridge-blockchain.com/)

Civic is a U.S.-based IDV and management startup founded in 2016. It offers the Civic Secure Identity Platform (SIP) which runs on a mobile application that stores PII and can leverage the encryption and biometrics features of smartphones and tablets. The Civic App allows users to share and manage their fully verified identity data. (www.civic.com/)

Datum is a Swiss-based startup that was founded in 2017. The startup plans on offering a decentralized and distributed high performance NoSQL database for the secure, private, and anonymous backup of structured data, including social network data and data from wearables, smart home, and other IoT devices. (datum.org/)

Founded in 2013, Evernym is a U.S.-based startup that is developing a sovereign identity distributed ledger platform. Evernym is banking on SaaS services and applications built on the Sovrin Network, an attribute-based global identity network for self-sovereign identity. (www.evernym.com/)

Gem is a U.S.-based startup that was founded in 2013. The startup focuses on developing enterprise blockchain for clients to build, deploy, and manage distributed applications. Gem is targeting the healthcare sector with its Gem Health Network (powered by Ethereum) as well as the supply chain sector. (enterprise.gem.co/)

Gladius is a U.S.-based startup that was founded in April 2017 which focuses on providing an automated marketplace where users can rent out spare bandwidth and storage as well as purchase content delivery and DDoS protection services, all based on the Ethereum blockchain. (gladius.io)

Founded in 2016, Gospel is a U.K.-based startup offering a secure enterprise data distribution platform for internal and external sharing of critical data across decentralized ecosystems.
(gospel.tech/)
Guardtime is an Estonian-based company focusing on data security and is currently headquartered in the Netherlands. Founded in the pre-bitcoin era in 2007, the firm developed a proprietary, subscription-based permissioned system for protecting government systems and data.
(guardtime.com/)

Based in France and founded in 2014, Ledger specializes in security solutions for cryptocurrency and blockchain applications through the offer of hardware security devices. For enterprises and corporations, Ledger offers the Vault: a managed SaaS solution to safeguard ledgers for large amounts and/or multiple cryptocurrencies.(www.ledger.fr/)

Based in the U.K., MaidSafe is a B2B2C company focusing on the provision of IaaS and PaaS services, notably through an open source, decentralized data storage and communication platform, known as the SAFE Network. (maidsafe.net/)


Based in the U.S. and founded in 2015, NuCypher offers a security and encryption platform for distributed systems, including blockchain, big data, cloud, and the IoT. (www.nucypher.com)

Nuggets is a U.K.-based startup that was founded in 2016. It focuses on enabling secure login, payment, and ID verification for consumers using biometric technologies. The idea is to eliminate the need to share or store personal data. The current blockchain is hosted on an Ethereum-pegged private blockchain (sidechain) distributed to a set of independent partners in the Nuggets ecosystem. (nuggets.life)

U.K.-based Obsidian Platform, which was founded in 2014 and incorporated in 2017, aims to offer private communication by combining a secure messenger application with a cryptographic coin that enables a decentralized communication network.
(icobench.com/ico/obsidian)

REMME is a Ukraine-based company that was founded in 2015. The startup aims to eliminate passwords and provide better authentication for users and for devices, based on a distributed PKI system. The current focus is on enterprise, the IoT, financial and critical infrastructure, medical technology, and cryptocurrency sectors. (remme.io)

For additional info regarding ABI Research's Hot Tech Innovators reports, please access this direct link.

---