Mr. Sandberg has more than 35 years of experience in the global satellite and telecommunications world. He started Paradigm in 1996, where he has spent the past 24 years as Managing Director.
What services and products does your company provide to the military / agency / government (MAG) market segments and why are these offerings important to these users?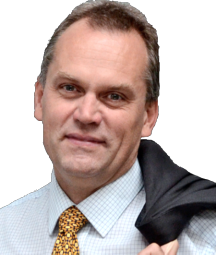 Ulf Sandberg (US)
Paradigm provides rugged, portable SATCOM terminals which are simple to setup, point and packdown. The importance of these terminals to Paradigm's MAG market segments is key, brought down to the fact that they do not require any specialist skills to operate.
Our aim is to make SATCOM simple for any user, so that soldiers and first responders alike can focus on the task in hand, knowing that their comms kit can be relied upon. The success of Paradigm's ongoing simplification of SATCOM is exemplified in the development and integration of the PIM® — the Paradigm Interface Module — an environmentally rugged terminal controller designed to provide a common level of operation to all satellite terminals.
PIM Powered terminals are easy for non-skilled users to setup and point, simplifying a process to one that only requires basic training at most. The action of terminal pointing, control of the entire terminals management and power distribution, network negotiation, transmitting and receiving data can now take less than a minute to perform, with the user guided by easy-to-follow, simple instructions delivered via the PIM's clear unit interface. No other tools or equipment are required.
By minimizing the training requirements and reducing the differences between terminals to situational and environmental use-driven features, Paradigm has created a range of high-throughput VSATs that meet every operational need. The range includes the HORNET, the SWARM® and the MANTA® simple to use satellite terminals.
---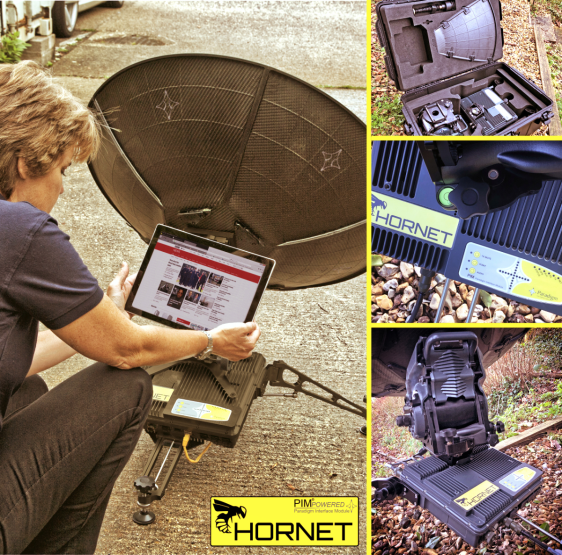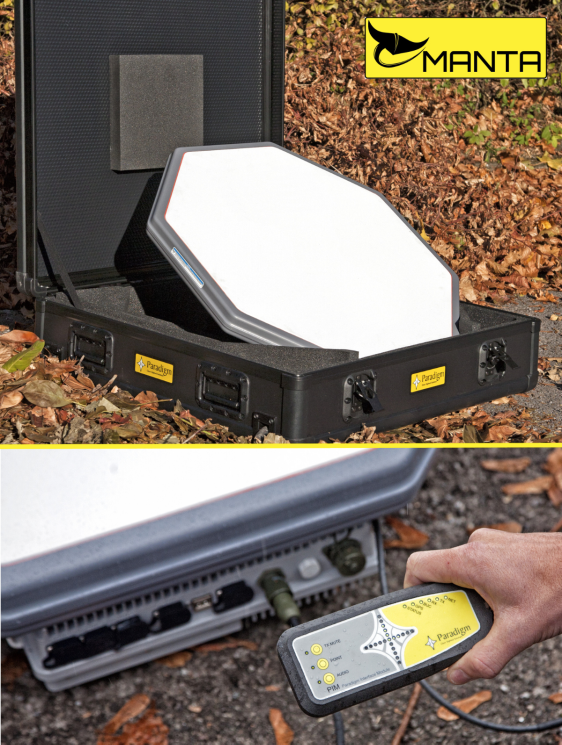 ---
The HORNET (left image) is a high-throughput, multiband, modular solution powered by the PIM. Users can interchange between 60cm, 80cm and 100cm antennas, as well as differing power and frequency RF modules, to provide a single SATCOM solution for multi-operational requirements. Packaged in a single, airline-compliant case, the HORNET is rugged and lightweight with rapid tool-free deployment.
The SWARM® is a high-throughput, multiband, ultra-portable solution powered by the PIM. It is back-packable with a sub 90 secs assembly and an achievable on air time of 240 secs. It is extremely rugged and lightweight at 14.4kg (>32 lbs). The SWARM is frequently used for first-on-the-scene requirements. Its extreme portability makes it invaluable when a natural or man-made disaster renders a site inaccessible by vehicles.
The MANTA® is a complete communication solution for Comms-On-The-Move (COTM) or Comms-On-The-Pause (COTP). It is electronically self-pointing with no moving parts, the user just needs to add power. Consequently, it is ideal for sustaining constant connectivity to mobile assets for telemedicine or to portable emergency operations centers, or operational Control Centers.
Installation is easy, both 'in vehicle' and 'on vessel' with the MANTA Quick deploy vehicle kit. The integrated PIM provides live satellite bearing display and modem status, provides a rugged environmental housing for the internal modem and terminal management system, power management and control for the entire MANTA terminal. The MANTA+ terminal also provides managed bearer networks via 3G/4G/LTE backup operation for increased availability and least cost routing, and can also work as an integral part of a VHF/UHF radio network providing the WAN access.
The PIM is universal in its application. It's been specifically designed to simplify the integration of satellite modem technologies into terminals (currently supporting more than 10 of the major modem technologies available in the satellite industry), and has also been carefully designed to operate with other terminal manufacturers "air interfaces" should a customer or user have a specific need offered from another system, or require quick and simple access to alternate satellite constellations. The PIM today has already been integrated into terminals from several other terminal manufacturers, enabling the same simple pointing and terminal RF management ethos that's making SATCOM simple.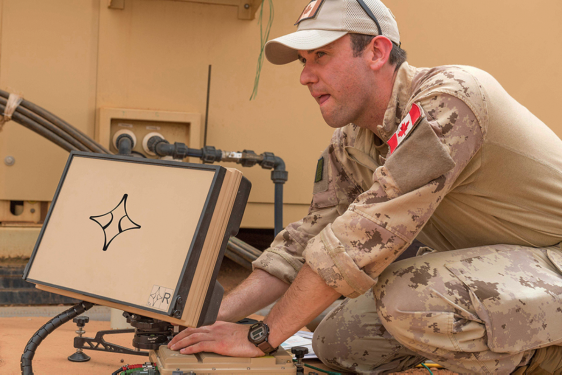 Paradigm's SWARM.
What do you believe are the most significant challenges that need to be addressed within the MILSATCOM and related environs?
US
A significant challenge for MILSATCOM is for it to operate cost-effectively and without complexity over a global landscape. There are a number of ways to address this such as:
The ease of use and commonality of our terminals. Operating satellite communication terminals can no longer be the domain of specialized SATCOM engineers. It just isn't practical or cost-effective anymore, particularly for many Special Forces units and 'first-on-the-scene' emergency responders. For MILSATCOM and related comms to be truly effective they need to be within the reach of every user, with assembly and connection times kept to an absolute minimum.
The standardization of equipment, reducing training and deployment time. If every SATCOM solution has its own training requirements and operating protocols then inevitably this wastes both time and resources. The PIM marks a significant improvement in this. It not only minimizes training because it is so straightforward to use but it also reduces deployment times. It is integrated into many different terminals which all adopt the same straightforward pointing process, so once you've setup one PIM Powered terminal, you can setup any PIM Powered terminal. By also focusing on modularity, one terminal can become a single solution for multi-operational requirements.
That our terminals are portable and sturdy. Cumbersome, heavy and fragile satellite equipment can compromise a mission's expediency by being slow and difficult to transport and using space at the expense of other vital equipment. Paradigm's PIM Powered terminals are tough and very easy to transport. Packaging options range from a compact airline carry-on bag to hand carry and IATA compliant hard cases or backpacks. When cargo space is at a premium, the comms kit can be easily stowed and will survive hard knocks and rough handling.
That our terminals incorporate environmental ruggedness. For a SATCOM solution to be completely successful it needs to be able to operate in every location. Network coverage comes into play here but a terminal needs to operate equally well in torrential rain, arid deserts, freezing snow and blazing heat as well as in both low and high humidity. The PIM is built to withstand these sorts of extremes of environment, temperature and moisture. For instance, it is fully waterproof, integrates fin-cooling directly into the chassis (thus avoiding the usual issues of an internal mechanical fan) and all access ports are designed to prevent sand and dust from entering the unit.
---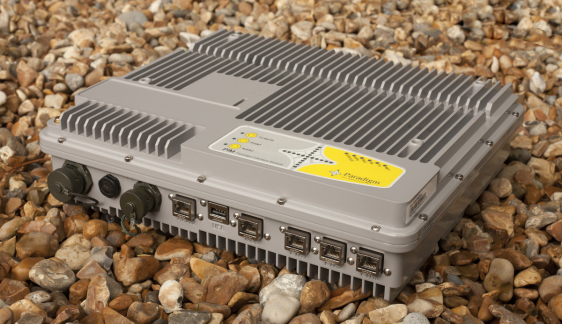 Paradigm Outdoor PIM terminal agnostic rugged controller
Paradigm's MANTA.
---
Why should a client consider Paradigm as a preferred solutions provider?
US
Many customers highlight the PIM as the crucial feature of our terminals. Its common centralized terminal management for easy deployment as well as its managed power distribution and simple pointing experience (irrespective of terminal type, satellite frequency or network) is significant for the MAG market; it reduces training times and costs during worker turnover and the need for SATCOM experts to be readily available.
All of Paradigm's PIM Powered terminals are field-proven solutions and meet a range of requirements. All have been tried and tested throughout development to create reliable and optimal solutions. We employ high levels of engineering excellence to produce technologically advanced solutions.
Paradigm actively listens to the specific needs of end-users and as an agile, independent company we can respond quickly to provide support, training and feedback. Users can be reassured that they are using something which is fully developed, tested, in use and supported.
We operate on a global scale providing solutions which are operational anywhere and by anyone. The PIM is certified on all major satellite networks to give a range of connection options to the user and it also integrates all the major modem types.
Would you please tell us about some of the firm's product implementation successes?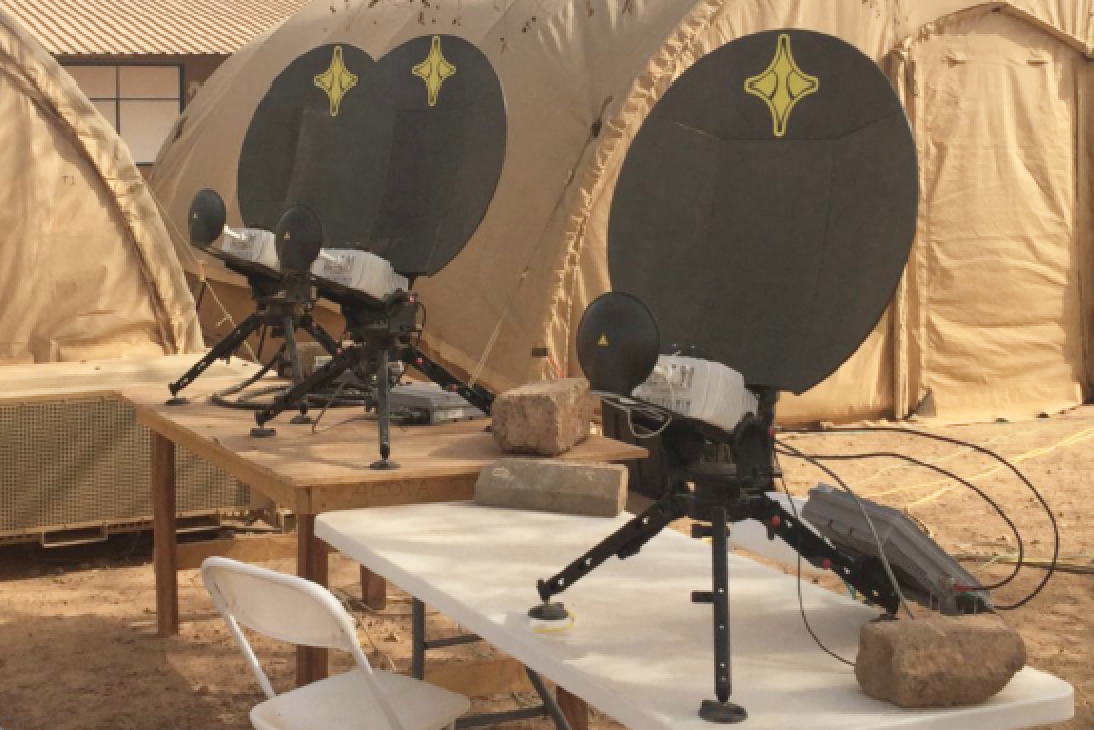 US
In 2019, HORNET terminals were deployed in Burkina Faso for Operation Flintlock, the U.S. Africa Command's premier special operations forces exercise. Approximately 2,000 personnel from more than 30 African and western nations participated in the operation and the HORNET is used to keep the mix of multinational soldiers connected to family and friends throughout. The HORNET has also been deployed to Antarctica, providing the Argentinian military and research station with vital communications.
The MANTA+ was adopted in 2019 by US SOF community filling a significant gap in mission critical operations. The MANTA terminal was adopted by the US Army direct action units for deployed mobile operations, freeing up much needed cargo space in HMMWV's and tactical Polaris side-by-sides. The requirement called for a fully integrated system with swift integration onto vehicle and into on-board networking equipment .
The agile and backpackable SWARM has been adopted by the UN and other NGOs and has been able to provide vital communications channels to aid agencies in Mozambique following Cyclone Idai and in the Bahamas after the devastation caused by Hurricane Dorian. It's portability and high bandwidth made it the ideal unit to upgrade communication channels for the US government executive communication teams. The SWARM is also used by Canadian Combat Camera unit to film 'in-the-field' operations for training purposes.
It's also played a key role in the RAF100 centenary expedition to the Himalayas in 2018 by providing a vital high data communications link for media updates, weather reports and team safety and welfare. The terminal was frequently operating for three hours a day in rain/wind/snow and temperatures of -20C at over 5,000 meters in altitude, with no drop in performance.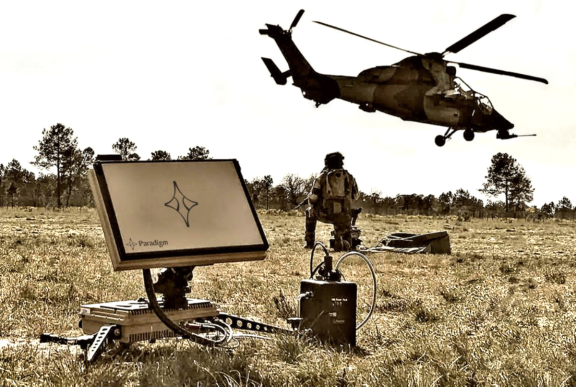 What may we expect Paradigm to reveal over the next few months?
US
Expect some further expansion of the product ranges for both the HORNET, MANTA and the SWARM terminals. Additional variants will build on increasing accessibility and tactical agility, encompassing the recommendations from our customers in the field.
What does the future hold for Paradigm?
US
Paradigm has proven that satellite communications and the pointing a satellite terminal does not need to be complicated and can be available for all, now we want to spread that knowledge and approach to all users and potential users of satellite communications, and continue to develop and provide satellite communications equipment that supports this, and also combines it seamlessly with other communication technologies such as GSM, 3-4 and 5 G, radios, and so on.
We see a future of making SATCOM simple, more accessible and know that the best way to continue this approach is by expanding our existing network of fantastic partners even further, both for terminal integration and network certifications.