Hughes Network Systems—GETN Distance Learning Support Contract
Hughes Network Systems, LLC (HUGHES) has been awarded a task order by the U.S. General Services Administration (GSA) in support of the Government Education and Training Network (GETN) to provide commercial satellite communications (COMSATCOM) end-to-end solutions to enable the network's distance learning capabilities.
GETN is a network of eight federal agencies, including U.S. Department of Defense, Executive Branch agencies and Federal Judiciary agencies that share satellite technology, facilities, and distance learning programs.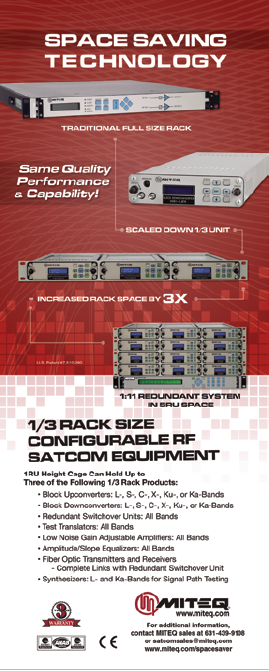 The task order, awarded through GSA's Custom Satellite Communication Solutions (CS2) contract vehicle, is for a term of four and one half years including the base and option years.
This win marks the second GETN award for Hughes, following the first order in December 2007 under the GSA's SATCOM II vehicle to provide broadband satellite solutions and services.
Tony Bardo, assistant vice president of Government Solutions at Hughes, said, "With federal agency budgets stretched so thin, distance learning is especially in demand, and its well understood that satellite technology is a cost-effective approach to delivering reliable, high capacity network services."
Under the task order, Hughes will provide a one-way video and two-way audio network for GETN users via broadband satellite. Specifically, Hughes will provide:
– Satellite capacity
– Project management
– COMSATCOM engineering system design, configuration, installation, implementation and training
– Maintenance and operational support
– Helpdesk support
Digital video and audio training programs will be broadcast to students located across the 50 states and the Caribbean via a geosynchronous satellite, with return channels from these sites enabling students to interact and communicate with the instructor.
Hughes will ensure cost savings by consolidating bandwidth for the GETN community based on historical usage data estimates, and enable agency users to share programming over the same satellite space segment.
The Hughes infosite: http://www.hughesnet.com/
* * * * * * * * *
​New Space Situational Awareness Satellite Program
The commander of Air Force Space Command announced a new satellite program during a speech about the importance of space and cyberspace at the Air Force Association Air Warfare Symposium and Technology exposition, on February 21st.
General William Shelton told the audience about the new Geosynchronous Space Situational Awareness Program with two satellites being launched on the same launch vehicle later this year.
"GSSAP will present a significant improvement in space object surveillance, not only for better collision avoidance, but also for detecting threats," Shelton said. "GSSAP will bolster our ability to discern when adversaries attempt to avoid detection and to discover capabilities they may have, which might be harmful to our critical assets at these higher altitudes."
According to a new fact sheet on GSSAP posted on the AFSPC website, the program will be a space-based capability operating in near-geosynchronous orbit, supporting U.S. Strategic Command space surveillance operations as a dedicated Space Surveillance Network sensor. GSSAP will allow more accurate tracking and characterization of man-made orbiting objects, uniquely contribute to timely and accurate orbital predictions, enhance knowledge of the geosynchronous orbit environment, and further enable space flight safety to include satellite collision avoidance.
Shelton announced the program during a speech that conveyed concern about the increasingly complex and contested space and cyber environments. He said space and cyberspace are very much a part of everything we do. The dependence on, and demand for, space and cyberspace is higher than it's ever been, he said, noting the changes that have occurred over the years, with 170 countries now having a tangible interest in space to include 11 countries with indigenous launch capability.
He said there are no midterm alternatives to the capability provided by space.
"If we're going to be a global power, we want global coverage, we want global access and we want it at a time and a place of our choosing," Shelton said.
Speaking specifically about space, Shelton said despite the increased dependence, the declining budget creates challenges to meet the rising demand. The demand for space includes surveillance, tracking and communication.
In addition the focus and actions the Air Force and the nation are taking on space situational awareness, he discussed need for survivability and resilience of our satellite constellations. With the additional challenge of declining budgets, Shelton said, "What we're really looking for is the nexus of required capability, affordability and resilience" for the nation's space systems.
"The study work we are doing right now will be effectual for new solutions in the mid 2020 timeframe," he said. "But we've got to get that work done now."
Shelton closed the space portion of his presentation by talking about the Space Security and Defense Program, a vital program that helps find ways to protect the Air Force's spacecraft. SSDP looks at available intelligence and adversary counter space programs, and recommends solutions. He said the program has been a "big plus" for situational awareness and has tangible results in many other areas, even in its early stages.
"(Air Force Space Command) is working very hard to get it right for the future," he said. "(Space) is a vital capability for the nation, for the joint force. We can't let them down, and we won't."
Moving on to cyberspace, the general said it is very different than any other domain as it's man-made and unlike the physical domains people have learned to use over time. Cyberspace more and more defines modern life in the 21st century.
He said cyberspace creates a big advantage in regards to how many people the military has to put in harm's way, however the country's adversaries know cyberspace is the nation's lifeline. Because of this, high-end operators are constantly threatening U.S. systems.
"We've got a lot of cyber enabled weapons these days," he said. "If an adversary can get in and make that weapon system ineffective at the worst possible time – think about that.
"As we've grown our dependence on cyberspace for all the right reasons, it has become an increasingly contested environment for all the wrong reasons. The threats have grown in both sophistication and in number.
A laptop, the right skill set and an Internet connection is all one needs to become a player in cyber warfare, making the low "cost of admission" a major complication.
"We can spend a great deal of treasure on defenses, only to be overtaken by the exquisite talents of a high-end cyber operator who has very little capital invested," Shelton said, noting anonymity makes attribution of these attacks difficult.
"Though the cyber domain is different from any other domain, the application of standard military process is doing well to mitigate a lot of the risk", he said. Air Force Space Command is developing several tools to conduct cyberspace operations including the potential for offensive cyber capability.
"Our Airmen and industry partners are facing up to these cyber challenges each and every day, and they are ensuring the mission gets done in the 'wild west' of cyberspace," Shelton said. "We've come a long way in space and cyber these last few years. We continue to provide game-changing capabilities to the warfighter... I think the future of warfare really depends on us having the best, most secure and most capable space and cyber systems."
U.S. Cyber Command recently established a cyber-mission force concept to conduct full-spectrum cyber operations across the Department of Defense, he said. Over the next three years, the Air Force will provide 39 teams, roughly 2,200 Airmen, to contribute to this cyber mission force.
"We must be prepared as a nation to succeed in increasingly complex and contested space and cyber environments, especially in these domains where traditional deterrence theory probably doesn't apply," he said. "We can't afford to wait … for that catalyzing event that will prod us to action."
Story by Senior Airman Zachary Vucic, Air Force News Service
* * * * * * * * *
Receiving Solar Power Even When It's Raining—The NRL Builds A Space Satellite Module To Try...
What if you could capture solar power in space, then send it down to Earth?
What if you could launch the hundreds of modules for such a satellite, then use robots to assemble the entire array in space? You could power a military installation, a city—even on a cloudy day, even at night.
Dr. Paul Jaffe, a spacecraft engineer at NRL, has built and tested a module to capture and transmit solar power. Even Jaffe admits the idea of an orbiting solar array that would beam energy to our planet seems kind of crazy. But, like most novel ideas, he said, "Hard to tell if it's nuts until you've actually tried."
As the Department of Defense (DoD) presses forward with energy security investments, solar power has already been proven in places like Hawaii and California. Ideally, a solar power satellite would provide power that was cost-competitive to what was locally available: About 10 cents per kilowatt hour in many places.
However, the military sometimes has energy requirements in extremely remote areas. The U.S. Marine Corps has successfully used solar panels at Experimental Forward Operating Bases in the Middle East and for humanitarian assistance. Current practices—like running diesel generators, driving fuel over roads in hostile areas, or even dropping in fuel canisters with parachutes—make power extremely expensive and impact mission and safety.
With multiple, potentially hidden receivers, space solar power could ease logistics for DoD's deployed troops and remote bases.
Jaffe has built two different prototypes of a "sandwich" module. In both designs, one side receives solar energy with a photovoltaic panel, electronics in the middle convert that direct current to a radio frequency, and the other side has an antenna to beam power away.
Jaffe sometimes gets asked about the efficiency of such a system, but the most important metric is the power cost per pound.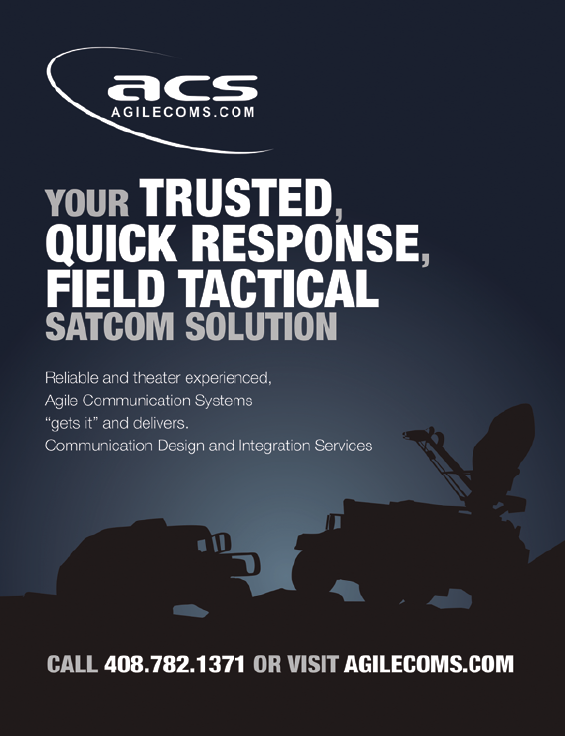 "Launching mass into space is very expensive," said Jaffe, so finding a way to keep the components light is an essential part of his design. He can just cradle one module in his forearms.
Jaffe's research is innovative in two major ways: In design and in testing.
His sandwich module is four times more efficient than anything done previously. He also has a "novel approach to solving the thermal problem, using the 'step' module."
The step module design, now in the patent process, opens up the sandwich to look more like a zig-zag. This allows heat to radiate more efficiently, so the module can receive greater concentrations of sunlight without overheating.
Additionally, "One of our key, unprecedented contributions has been testing under space-like conditions." Using a specialized vacuum chamber at another facility would have been too expensive, so in typical NRL spirit, Jaffe built one himself. "It's cobbled together from borrowed pieces," he said.
The vacuum chamber is just big enough for one module. In it, Jaffe can expose the module to the simulated extreme cold of space and concentrated solar intensities (mimicked by turning on two powerful xenon lamps in the same spectrum as the sun). By hooking the module up to a tangle of red and blue wires, he measures how well it radiates heat.
Jaffe said most solar panels orbiting with today's satellites are never tested in space-like conditions because the technology is already mature. "But if you wanted to test anything under concentrated sunlight," he said, "you would need something like the simulator we've put together here."
Through trial and error, Jaffe has learned a lot. "The capability we've built up with the testing and vacuum under sun concentration is something that's pretty unusual. And we've actually gotten a couple inquiries from people who may want to use this."
As an example, he's had to modify how he uses the lamps because they don't have uniform intensity, which creates hotspots on the modules.
For the antenna, Jaffe partnered with Dr. Michael Nurnberger, an antenna expert at NRL.
"Antennas look simple," Jaffe said, "You would never believe all of the calculations and analysis." A chess-piece like copper object is encircled by a thin wall of metal. It's mounted on a circular metal board, about the size of a pie pan.
Jaffe and Nurnberger identify the antenna's radiation pattern in one very unique room at NRL, an anechoic chamber. The anechoic chamber allows researchers to measure how an antenna radiates energy into free space. That signature enables communications between the satellite and Earth.
Except for one part of the floor, the chamber is completely covered in stalactite-like blue foam. The cones prevent waves from bouncing around, including muffling footsteps and voices.
One wall, instead of being flat, is pushed out into a sideways pyramid that extends the length of the room to 125 feet. The overall effect is surreal, something out of a funhouse, and almost makes the uninitiated lose balance.
One of the primary objections to space solar power is the idea of an antenna shooting a concentrated beam of energy through our atmosphere. But we already use radio frequency and microwaves to send smaller amounts of energy all the time.
"People might not associate radio waves with carrying energy," said Jaffe, "because they think of them for communications, like radio, TV, or cell phones. They don't think about them as carrying usable amounts of power."
There are a few ways to mitigate this concern. First, the antenna sends energy only to a specific receiver that asks for it. Second, using microwaves to send energy may be less objectionable than the higher power density required for lasers. Third, sending the energy on a lower frequency increases the size of the antenna and receiver, but decreases the concentration of power. As a side benefit, it also lessens the potential disturbances in the ionosphere to interrupt power: "At 2.45 gigahertz," said Jaffe, "you'll get power in a monsoon."
From Jaffe's perspective as an engineer, however, "The most sobering thing about all of this is scale." He imagines a one kilometer array of modules-not to mention the auxiliary sun reflectors.
The International Space Station is the only satellite that, to date, has come close. It stretches a little longer than an American football field; the array Jaffe is talking about would span nine.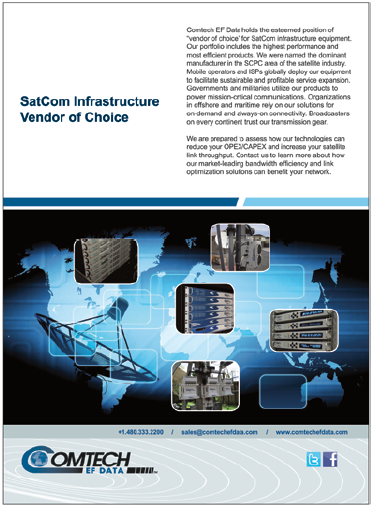 The modules would have to be launched separately, and then assembled in space by robots. That research is already being advanced by NRL's Space Robotics Group.
"Another area ripe for research," adds Jaffe, "is the system that would reflect and concentrate sunlight onto the modules."
As for where his research could be funded next, Jaffe has several proposals. But one challenge to finding a sponsor is that the project cuts across many different federal agencies. (Jaffe's work to date has been funded from NRL's base research budget.)
One proposal is to make the module even lighter, by using thinner solar panels, a flatter and lighter antenna, and, "instead of using these chunky prototyping radio frequency boards, you could make what's called a monolithic microwave integrated circuit and put all that functionality into a little chip."
Another is "a demonstration mission, where you actually manufacture a whole bunch of these things and assemble them as an array in space to investigate some of the other challenges."
NRL and others have also proposed using similar technology, but instead of deploying it to space, setting it up at a very high altitude in the stratosphere.
"You wouldn't get the same 24-hour energy, but you'd be above the clouds and you'd also have a longer daytime because you're farther from the horizon."
The International Academy of Astronautics recently predicted space solar power could be viable within the next 30 years. (The idea has been in circulation since the 1970s, promoted in part by a demonstration in 1964 of a beam of microwave power keeping a helicopter aloft.)
However, we may be approaching a turning point. In 2009, the California utility company, PG&E, committed to buying such power from Solaren by 2016.
Jaffe's aware of two other projects seeking to turn theory into reality. "Prior to this prototyping effort, there had been two groups that made meaningful sandwich modules, both of them were in Japan. Neither of them were tested in space, and we were more than four times as efficient as the most efficient of those."
Russia, China, India, and some European countries have also expressed interest.
Society has yet to decide if we'll invest in space solar, but Jaffe's research informs the economic analysis and has relevance for many other types of projects. As mentioned, he's improved testing for space hardware, particularly for that designed to perform under concentrated sunlight.
"In terms of the other applications," he added, "the space radar is an obvious one." Jaffe's concept of building large structures in space from modules applies to large phased-array radars.
"The image quality of a radar is related to how big the antennas are and how much power the radar puts out," he explains. With many antennas, each powered by the sun, "you don't have to have a huge, heavy bundle of wires that spreads out to each one of them."
Other applications include the conversion of direct current to radio frequency, microwave power beaming (including as first demonstrated in 1964 to power an aircraft), satellite propulsion, and thermal management architecture (the step module).
One of the exciting things about working at a place like NRL is seeing innumerable ideas before the wheat has been separated from the chaff. It's visionaries like Jaffe, with boldness and ingenuity, who will inform the naval fleets of the future.
About NRL
The U.S. Naval Research Laboratory is the Navy's full-spectrum corporate laboratory, conducting a broadly based multidisciplinary program of scientific research and advanced technological development. The Laboratory, with a total complement of nearly 2,800 personnel, is located in southwest Washington, D.C., with other major sites at the Stennis Space Center, Mississippi, and Monterey, California. NRL has served the Navy and the nation for over 90 years and continues to meet the complex technological challenges of today's world.
For more information, visit the NRL homepage at http://www.nrl.navy.mil/
* * * * * * * * * ​
ATCi— A Laudable Law Enforcement Debut
Antenna Technology Communications Inc. (ATCi), a provider of satellite and digital communications systems, has debuted their complete, all-inclusive, Lawful Interception Warrior Satellite Monitoring System that's designed for the Middle Eastern region's applications.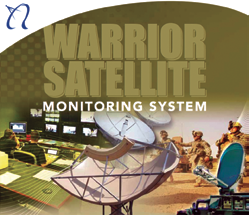 The Warrior Monitoring System can simultaneously provide complete collection of sky activities spread over 140 degrees with the
added upgrades.
The new system's integrated tools can also cross correlate from vast terrestrial monitoring far superior to what is being offered by rival systems today.
Designed for the unique requirements of government, military entities, and law enforcement agencies, the Warrior allows the operator an in depth view of not only the spectrum usage issues involved in distributive carriage, but also the ability to manage, control and archive the tagged DPI content being carried on satellite and terrestrial networks.
"Monitoring critical information from today's communications has become critical for law enforcement applications," said Gary Hatch, ATCi's President.
"ATCi has a long standing history in successfully implementing sensitive surveillance and monitoring systems for the Department of Defense and other like government and military agencies in the U.S., as well as foreign defense networks which make tailoring the quantum powered system for the law enforcement networks a sensible progression for next generation cyber tools.
"It is not enough to simply monitor. Today's skyway and highway surveillance must also have the ability to associate and provide critical algorithms and patterning data. This can ultimately process and index massive IP data troves thereby delivering greater relational data pattern information to make the best rational decisions," Hatch concluded.
All hardware, software, engineering, and installation services are included with the turnkey Warrior Satellite Monitoring System.
ATCi's infosite is accessible at http://www.atci.com/
* * * * * * * * *
Defense Summit Budget Presentation + The U.S.A.F.'s Future
Defense industry leaders and analysts received an insight into the proposed Air Force transformation and a preview of the Fiscal Year 2015 Air Force budget during the Bloomberg Government Defense Transformation Spending and Strategy Summit Feb. 26.
Secretary of the Air Force Deborah Lee James said the Air Force, like the rest of the Department of Defense, is going through a transition period following 13 years of war, and will be making tough choices as personnel and budgets dwindle and the possibility of sequestration looms during the years ahead.
"We are repositioning to focus on the challenges and opportunities that will define our future," said James. "We have to get ready for the new centers of power, such as the Pacific, and what will be a more volatile and unpredictable world. A world we can no longer take for granted.
"We can no longer assume, as we have over the past 50 years, to dominate the skies, and more recently dominate space. Many other countries are advancing their technologies, so we need to prepare now, not only for that world 10 years from now, but also today. It comes down to balance. That is the strategy." James said during times when strategy and budgets don't match, the Air Force has to make judgment calls, looking at which risks are prudent and which are less so.
Specifically, she referenced tough decisions in the areas of personnel downsizing, force shaping measures, and investments in the future, highlighting the impact with and without sequestration. While the services have received some relief in Fiscal Years 2014 and 2015, she said that for Fiscal Years 2016 through 2019, the president has asked Congress for a defense budget $115 billion above the sequestration level, with the Air Force getting a share of roughly $34 billion.
"We're doing this because we believe that sequestration-level spending will compromise our security. It will compromise in the short term on readiness and in the longer run on important modernization programs."
On the manpower side, James said the force will get smaller with a cut of up to 25,000 Airmen, mostly from the active duty over the next five years, and each service has also been tasked to trim headquarters spending by 20 percent over a five-year period.
"We looked at some of the overlapping organizations and how they can be combined more efficiently. We need to centralize policy and oversight of installation support in such areas as engineering, security forces and contracting, among others. We want to reduce some of the tasks that are not required by law, and in doing so, we won't foist extra work on fewer people."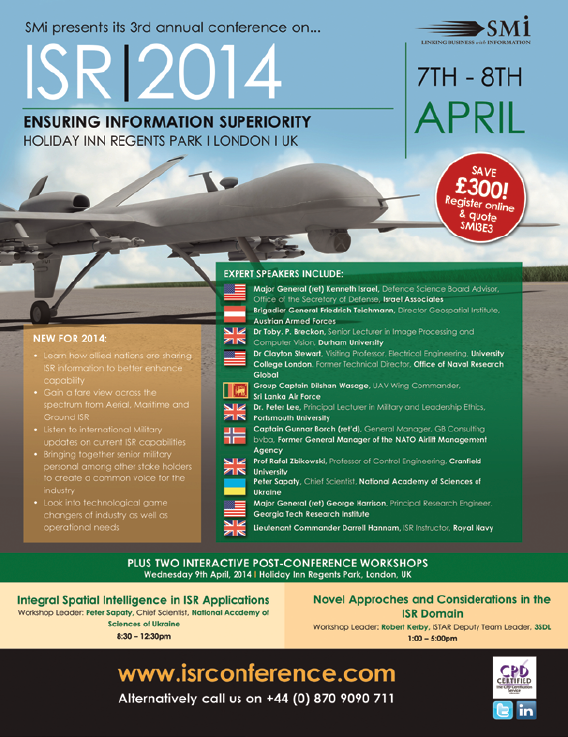 James told the audience that in the area of force structure, the Air Force looks at vertical cuts, eliminating entire fleets of aircraft instead of taking horizontal cuts that "take a few from here and a few from there." She said one example is the A-10, retiring about 283 close air support aircraft, beginning in FY 2015. She said the retirement of the fleet will save more than three-and-a-half billion dollars over five years, with no degradation to the close air support mission.
"We chose the A-10 because it's a single purpose aircraft, with a very important mission, but we have other aircraft like the AC-130, the F-15 Eagle, the F-16 Falcon, the B-1 Lancer and the B-52 Stratofortress that can also do that mission. All are dual or multi-purpose aircraft. In fact, 80 percent of all close air support in Afghanistan has been accomplished by aircraft other than the A-10."
James told the audience that the U-2 has also been marked for retirement, beginning in the FY 2016 and FY 2017 timeframe. The Secretary said that keeping both the U-2 and the Global Hawk were too expensive and that they both give more high altitude reconnaissance than the Air Force needs. She added that initially the Global Hawk was earmarked for retirement because of its expense to maintain, but advances in technology over the past couple of years have made the U-2 more costly and the Global Hawk less.
Even some of the expansions, such as combat air patrols like the MQ-1 Predator and the MQ-9 Reaper will increase more gradually than originally planned. She said initially the Air Force wanted to increase the number from 50 to 65, but with Afghanistan winding down, there won't be a need for as great a capability. She said the plan is to slowly phase out the Predators and have an all MQ-9 Reaper inventory.
James also talked about investments the Air Force wants to make, committing to the F-35 Lightning II, the new tanker, the KC-46 Pegasus, and the long-range strike bomber.
However, the Secretary emphasized that sequestration is still the law of the land, and if the Air Force is forced to revert to sequestration limits, as much as $34 billion will be reduced from the budget. In addition, the Air Force would be forced to retire 80 more aircraft, completely retiring the KC-10 tanker inventory; defer sensor upgrades to the Global Hawk; purchase 19 fewer F-35s over the five year defense plan, and have 10 fewer combat air patrols. Also, funds for the next generation jet engine program will not be available.
Air Force Vice Chief of Staff Gen. Larry Spencer participated on the panel with James and addressed issues from Airmen morale to force structure and acquisition costs, to include working to keep requirement costs under control during development.
"What has happened in the past when we've developed new platforms... is the price just starts to skyrocket as people want to put more and more stuff on it," Spencer said. "As technology changes, people want more and more capability. We have had to turn back the temptation to put more on the [long-range strike] bomber. But I can tell you, the people working on this program are really working hard to get us the capability we need for that price, which is what we want."
James told the audience that "tomorrow's Air Force has to be the most agile, credible and affordable one we can provide. Our job, today and in the future is to fly, fight and win our nation's wars. We feel that by making the tough choices today, we will set ourselves on a path to be the most modern and ready Air Force in the world, albeit a smaller one."
Story by Rich Lamance, Air Force News Service
* * * * * * * * *
General Dynamics—A Priority Component Of The U.S. Army's Modernization Plan
The two-channel AN/PRC-155 Manpack tactical networking radios from General Dynamics C4 Systems will be included in U.S. Army's Capability Set (CS) 14, an integrated package of satellite systems, radios, software applications, smartphone-like devices and other network components.
Units scheduled to receive CS 14 include organizations within the 101st Air Assault Division, Fort Bragg, N.C.
The two-channel PRC-155 Manpack networking radio will connect soldiers and commanders to the Soldier's Network, which includes the Warfighter Information Network-Tactical (WIN-T) and other vital mission command-on-the-move capabilities.
"The two-channel PRC-155 Manpack operates on multiple, government-owned waveforms to simultaneously connect soldiers on foot, in vehicles, in aircraft and helicopters to the Soldier's Network. The radio is a priority component of the Army's network modernization plan, and essential to CS 14," said Chris Marzilli,
president of General Dynamics C4 Systems.
"Soldiers and commanders serving in Afghanistan, Africa, Korea or other tactical locations now have a secure mobile, broadband communications network with mission command on-the-move so wherever they go, the network is right there, just like the network supporting a civilian's smartphone."
Using Low Rate Initial Production (LRIP) contracts since 2011, the Army has been able to maintain vital communications capabilities of the Soldier's Network for soldiers provisioned with CS 13 and 14.
The industry team of General Dynamics and Rockwell Collins has completed the on time delivery of more than 3,400 two-channel Manpack radios in support of Army fielding requirements. When connected to WIN-T, the PRC-155 Manpack and PRC-154/154A radios allow dispersed forces to talk, text, share images and collaborate wherever they serve worldwide.
The PRC-155 Manpack also bridges networks—legacy to future, lower to upper echelons and unclassified to classified guard—allowing everyone from the command center to the soldier on the edge of the battlefield to stay connected.
General Dynamics C4 Systems (Scottsdale, Arizona) and Rockwell Collins (Cedar Rapids, Iowa) manufacture the AN/PRC-155 two-channel Manpack radios.
Production of the PRC-155 Manpack radios supports more than 450 technical jobs and engages more than 92 small business and 750 workers nationwide.
For more info, head over to http://www.gdc4s.com/
* * * * * * * * * ​
USAF—Two Squadrons From Schriever AFB Collaborate On Successful Launch
While GPS Block IIF-5 sat atop a Delta IV rocket February 20th at Cape Canaveral, Florida, the men and women of the 2nd and 19th Space Operations Squadron here were busy preparing for liftoff.
These two squadrons epitomize the quintessential relationship between Reserve and regular Air Force organizations that makes a successful total force team.
The casual observer may have guessed the February 20th launch marked the start of operations for the Air Force's newest GPS vehicle, yet, it was hardly the beginning for 19 SOPS, as the airmen have been testing and training on the GPS constellation's newest addition for months.
"We conduct countdown, launch and early orbit operations," said Maj. Kim Adams, 19 SOPS launch lead. "But, we work in tandem with 2 SOPS, the Space and Missile Systems Center and contractors. We work well together and communicate effectively. This launch was our smoothest yet."
Though 2 SOPS is most commonly associated as the command and control unit responsible for operating GPS, the 19 SOPS team of reservists plays a critical role in providing GPS service to the military and civilian sectors, especially during satellite launches.
"We conducted eight major tests and activities with Cape Canaveral starting about 120 days prior to launch," Adams said. "We also conducted a mission dress rehearsal alongside Space and Missile Systems Center personnel at Los Angeles AFB about 30 days before launch."
Once the vehicle launched, the team, composed of 95 percent 19 SOPS personnel, sprung into a whole new mode. Just as the launch countdown began Lt. Col. Matthew Brandt, 2 SOPS director of operations, settled into a seat inside the 2 SOPS/19 SOPS operations floor here.
"I was fascinated by the show," he said. "Our team of 2 SOPS, 19 SOPS, SMC personnel and contractors first acquired the satellite while it was still attached to its booster rocket."
After the booster separated, the vehicle began turning on its own. Later in the evening, it achieved sun-safe operations. That's when the team stabilized it, deployed its solar arrays and sent its first commands.
"It's a riveting event to watch," Brandt said. "The teams are working together, Major Adams is coordinating with 19 SOPS, SMC and contractors, and you can hear personnel from Cape Canaveral on the telecom speakers. Everyone is communicating back and forth, saying, 'we're go for this action; we're go for this stage.' And, it all went off perfectly."
Though this team has launched and orbited five satellites in the past few years, Brandt said the technical marvel never ceases to amaze.
"I can't even get my garage door opener to work, but we can launch a satellite that's traveling at thousands of miles an hour, thousands of miles from Earth and every step occurred at exactly the time it needed to occur," he said. "It's fascinating to see the team come together and place the vehicle exactly where it needs to be."
Satellite vehicle No. 64 is the fifth GPS IIF vehicle on orbit. GPS IIF satellites incorporate greater navigational accuracy than legacy vehicles through improvements in atomic clock technology, an increased design life of 12 years, a new third civilian signal [L5] that provides a more robust signal for commercial aviation and safety-of-life applications, and a second civilian signal [L2C] available for dual frequency GPS receivers.
This launch marks the beginning of an event filled year for these space professionals. Capt. Steven Miller, 2 SOPS assistant director of operations, said this launch was in many ways a rehearsal for the next one because the Air Force plans to launch and orbit three more GPS IIF satellites in 2014.
GPS IIF-6 is slated for a May liftoff, while another is due to occur in July and another
in October.
Story by Scott Prater, Schriever Sentinel