Whether responding to natural disasters or supporting command and control (C2) of unmanned aerial vehicle (UAV) links and data streams for intelligence, surveillance and reconnaissance (ISR), commercial satellite communications (COMSATCOM) provides the preponderance of Department of Defense (DoD) communication capabilities for SATCOM users across the full spectrum of operations.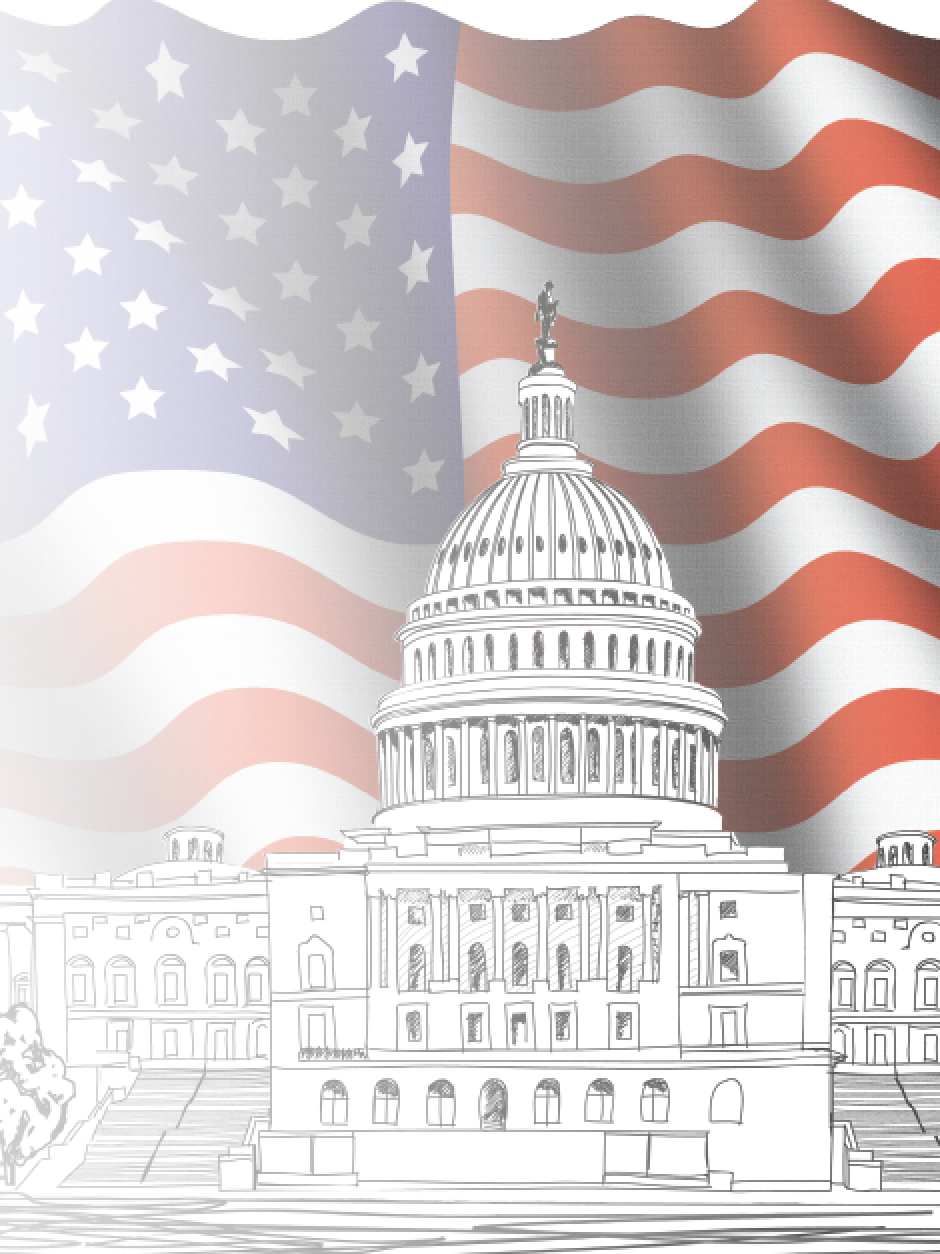 After years of using COMSATCOM as a gap filler to augment military capability, the government now recognizes the strategic importance of commercial SATCOM sources that are vital to our nation's military and national security and are the foundation for superior diversity and redundancy, adding further resilience to its operations.
What has driven this change? A satellite environment that has grown increasingly conflicted and contested. Space is a warfighting domain, and there are imperatives for action to ensure persistent, critical space warfighting capabilities, capabilities which COMSATCOM readily delivers.
More than ever, our nation's leaders are acknowledging this, paving the way for these and other welcomed developments:
The National Defense Authorization Act (NDAA) for Fiscal Year 2018
The potential impact of the NDAA — signed into law in December by the President — cannot be overstated: the NDAA signifies the U.S. government's recognition of the criticality of space resilience and the importance of consistent, consolidated and strategic leadership in space. It serves as a legislative response to the urgent need for military users to have ready access to resilient, robust and secure SATCOM across the full spectrum of engagement through the support of COMSATCOM.
The NDAA provides a framework for, and marks the first step toward, crucial reorganization and consolidation of space capabilities with a clear opportunity for COMSATCOM to become an integral part of the SATCOM architecture.
Specifically, three NDAA components underscore these themes:
SATCOM consolidation. Among the NDAA's key provisions for national security space programs are changes in space organization and management. The NDAA requires the Deputy Secretary of Defense to develop an independent plan to establish a separate military department responsible for the national security space activities of the DoD by December 31, 2018.
This is a clear recognition that SATCOM has emerged as an area that requires extremely senior-level organizational strength and focus. A single DoD office will oversee all national space activities, claiming ownership of procurement, policies and practices. It will address key issues such as the need to elevate SATCOM capabilities while building a more protected, resilient
space environment.
Expanded SATCOM capabilities. Under the NDAA, COMSATCOM will "enter the mainstream" in new and compelling ways. All of this will start with what has become "two-hatted" roles under the Commander of Air Force Space Command (AFSPC) and the Joint Force Space Component Commander of at least six years, with the "sole" authority for organizing, training, equipping and maintaining mission-ready space and cyberspace forces and capabilities for the North American Aerospace Defense Command, U.S. Strategic Command (USSTRATCOM) and other combatant commands around the world. As part of the responsibilities is the acquisitions for defense in space, while procuring all COMSATCOM for the DoD beginning one year after the enactment of the NDAA.
The convergence of SATCOM acquisition and operations. The NDAA promises a notable expansion of authority by aligning acquisition and operational responsibilities under a single senior leadership with the Air Force. This demonstrates further movement toward consolidation of authority, while specifying that COMSATCOM must play a key role in the government space acquisition model. For the first time, COMSATCOM will "sit" alongside military SATCOM (MILSATCOM), a transition which will position the DoD to take full advantage of a fully integrated and holistic approach to SATCOM as it moves toward a unified SATCOM architecture.
In his roles, General Raymond, Commander, Air Force Space Command (Air Forces Strategic-Space) and the Joint Force Space Component Commander, U.S. Strategic Command will be responsible for the organizing, training and equipping of Air Force space forces as well as for executing operational C2 of joint space forces.
This amounts to far more than a shuffling of assignments. It is an acknowledgement — backed by action — that General Raymond will oversee both space acquisition and operations. Again, it is a movement toward optimal integration and consolidation, a critical connection if we seek to respond to the complexities and challenges of the modern mission. With the satellite industry fully prepared to profoundly enhance SATCOM capabilities for the military, we consider the expansion of General Raymond's duties to be quite a milestone.
The Analysis of Alternatives (AoA)
Explored since December 2016, the AoA offers an opportunity to define — arguably for the first time — a new approach that harnesses the scale, scope and innovation of industry to achieve essential outcomes. The AOA calls for a follow-on wideband communications system to the Wideband Global SATCOM (WGS) system. The AoA is currently underway, with unprecedented industry and Allied participation bringing the promise of expanded space, air and ground layer communication capabilities. It will significantly determine the future of government SATCOM.
The Formal Establishment of a Commercial Presence within the Joint Space Operations Center (JSpOC)
This plan follows the creation of the Commercial Integration Cell (CIC) pilot program within the JSpOC in June of 2015, in which Inmarsat and six other companies partner with the U.S. government via Cooperative Research and Development Agreements.
Literally working on the JSpOC floor every day, the partnership enables industry and the government via Cooperative Research and Development Agreements (CRADAs) to share technology and information on a collaborative basis, expanding integration and space situational awareness while increasing the C2 capacity of the Joint Force Space Component under USSTRATCOM. It has focused on the improvement of processes and commercial/government integration in conducting conjunction assessments and addressing electromagnetic interference and resolution. General Raymond has described the CIC as "the next step in our ongoing efforts to partner with like-minded space-faring entities to promote the peaceful and responsible use of space" through the enhanced integration of industry cyber capabilities into day-to-day space operations.
The Space Warfighting Construct
This initiative, announced by General Raymond, will combine enhanced situational awareness and responsive C2 to support a space enterprise that can fight through conflict. The Space Warfighting Construct creates the framework for making the Space Enterprise Vision a reality. It is expected to transform the space enterprise into a more robust and resilient architecture to maintain space superiority in the 21st century. In addition, it acknowledges that national security objectives are achieved through partnerships among the U.S. government, its Allies and the commercial space sector. Developing and integrating these partnerships will prove key to the Space Warfighting Construct's success.
Gen. Raymond has also championed a Battle Management Command and Control, or BMC2, system that will enable commanders to simultaneously maneuver space assets and direct defensive operations against multiple threats while maintaining space capabilities for military users. "(We seek) to build unity of effort between the DoD and the intelligence community to effectively command and control in a contested domain, which ultimately provides us the capability to be able to fight and win a war if it extends into space," said General Raymond in unveiling the Space Warfighting Construct and BMC2.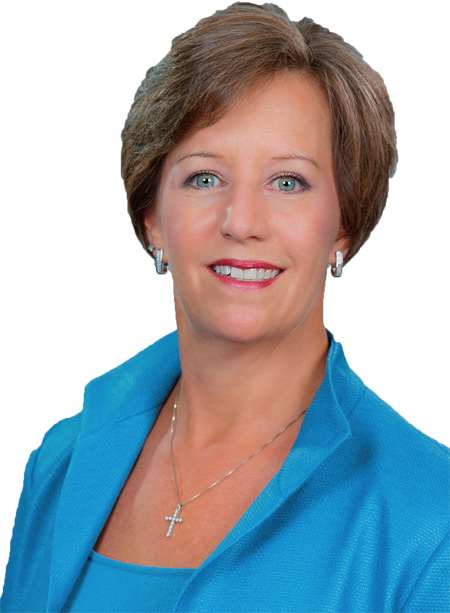 Through these actions, a new path forward for the government and COMSATCOM — the one-time "gap filler" — becomes clear: an enterprise-level, integrated architecture and strategy. This is the true path to ensure reliable, available and resilient seamless, state-of-the-art SATCOM that is fully interoperable with government-owned and operated systems — welcome to the era of Unified SATCOM.
Rebecca M. Cowen-Hirsch is Senior Vice President for Government Strategy and Policy of Inmarsat's Government Business Unit and she is also a Senior Contributor to MilsatMagazine.
---