Comtech Telecommunications' latest satellite modem board ordered by defense contractor
Comtech Telecommunications Corp. (Nasdaq: CMTL) has revealed that, during the firm's second quarter of fiscal 2019, the company's Tempe, Arizona-based subsidiary, Comtech EF Data Corp., which is part of Comtech's Commercial Solutions segment, received a $1.0 million equipment order from a defense contractor — the equipment will be deployed to support a United States Air Force (USAF) program.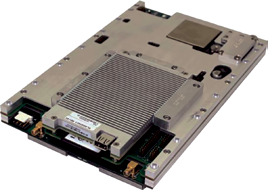 Comtech Telecommunication's DMD-1050TS L-Band
Satellite Modem Board.
The order specified the DMD1050TS L-Band Satellite Modem Board.
The DMD1050TS is Comtech EF Data's latest generation modem board set targeted at critical government and military applications.
The product complies with the widest possible range of U.S. Government (USG) and commercial standards and is compatible with the largest number of satellite modems in the industry.
This modem board is fully compliant with MIL-STD-188-165A, STANAG 4486 Edition 3 (EBEM), and the IESS–315 commercial standards at data rates up to 37 Mbps.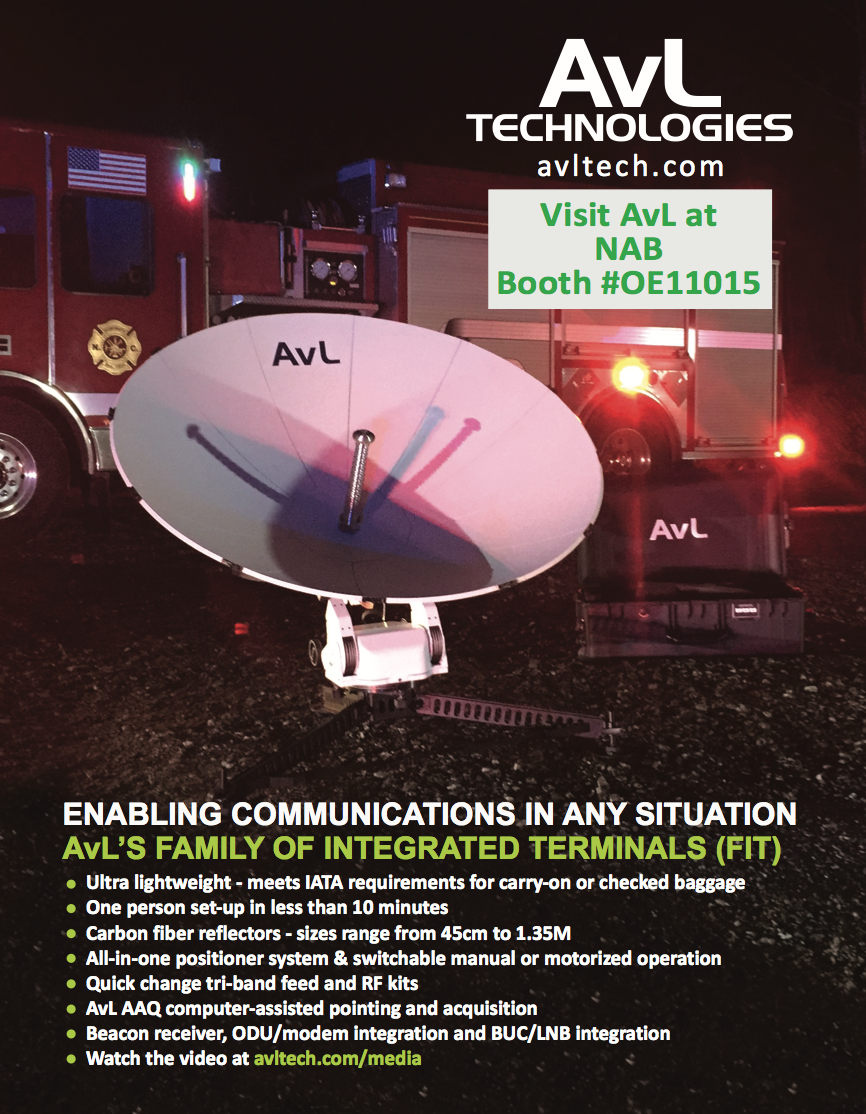 Additionally, the DMD1050TS has successfully completed Phase I of Army Forces Strategic Command (ARSTRAT) WGS certification and is scheduled for final Joint SATCOM Engineering Center (JSEC) evaluation.
The DMD1050TS L-Band Satellite Modem board offers a complete modem with FIPS certified TRANSEC on a compact PCB daughter board.
The embedded TRANSEC capability is fully compatible with the TRANSEC capabilities in Comtech EF Data's DMD2050E and SLM-5650A Satellite Modems.
The extensive list of integrated hardware and software options allows the user to integrate the modem on many platforms and provide an upgrade path for future networks.
Options may be purchased with the product or easily upgraded in the field through the web browser or terminal port.
Download the product's PDF data sheet at this direct link:
www.comtechefdata.com/files/ds-DMD1050TS.pdf
---
Mercury Systems ships prototype solid state drive that tolerates high radiation for satellites and high altitude aircraft
Mercury Systems has announced the first prototype shipments of the company's 3U TRRUST-Stor VPX RT space-qualified secure solid-state drives (SSD) to two leading suppliers of LEO satellites.


Mercury Systems' TRRUST-Stor
VPX RT space-qualified secure
solid-state drive is the first
commercial SSD to leverage
VITA 78 SpaceVPX standards.
Photo is courtesy of the company.
Designed to operate reliably in high radiation environments, this device is the first commercial SSD leveraging VITA 78 SpaceVPX standards to reduce customer cost and mitigate program risk. In addition to commercial satellite applications, this device is ideally suited for high-altitude aircraft, airborne weapons and mission-critical ground computing systems.
At the heart of the SSD is Mercury's proprietary NAND controller with BuiltSECURE error correcting code (ECC) algorithms. These ECC algorithms mitigate radiation-induced byte errors, thereby enabling sustainable reliability and fault tolerance that are not available with competing storage solutions. As Mercury maintains 10 percent authority over the controller and its implementation, this device is readily customizable for non-traditional use cases when deemed critical to a customer's program.
Honored with a Platinum award in the category of Trusted Computing in the 2018 Military & Aerospace Electronics Innovators Awards program, Mercury's TRRUST-Stor VPX RT device provides long-term data integrity.
Engineered into an open standards platform, customers can seamlessly integrate this device into the SpaceVPX ecosystem of processing boards and chassis without sacrificing affordability.
As the need for radiation-tolerant devices for LEO satellites proliferates, system development around the SpaceVPX open standard architecture will be integral in supporting the growth of the space market.
Flight units are scheduled to ship in the first half of calendar year 2019.
www.mrcy.com
---
Evolution of global military comms studied in Market and Technology's just-published forecast
The nation's military communications efforts have shifted toward better situational awareness, which was previously skewed toward asset capability — the combination of inputs from various forces helps headquarters make tactical decisions based on data driven inputs.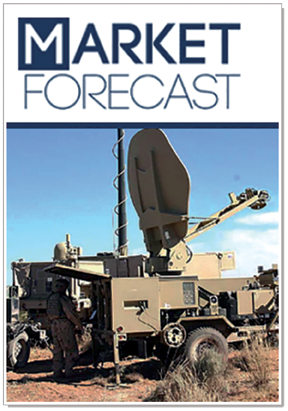 Military communication also focuses on ear marking friendlies apart from marking enemy positions.
The IFF (Identification, Friend or Foe) systems help in ID'ing the friendlies, thereby reducing friendly fire situations.
The communications have evolved from runners to SATCOM which has eased the transfer of information to a faster and more reliable form.
However, supporting this communication infrastructure for defense applications was becoming a costly challenge.
Currently, defense departments across major countries are in the process of increasing the COTS (Commercial-Off-The-Shelf) adoption for defense applications.
The estimate is that more than 70 percent of the defense communication was through commercial bandwidth.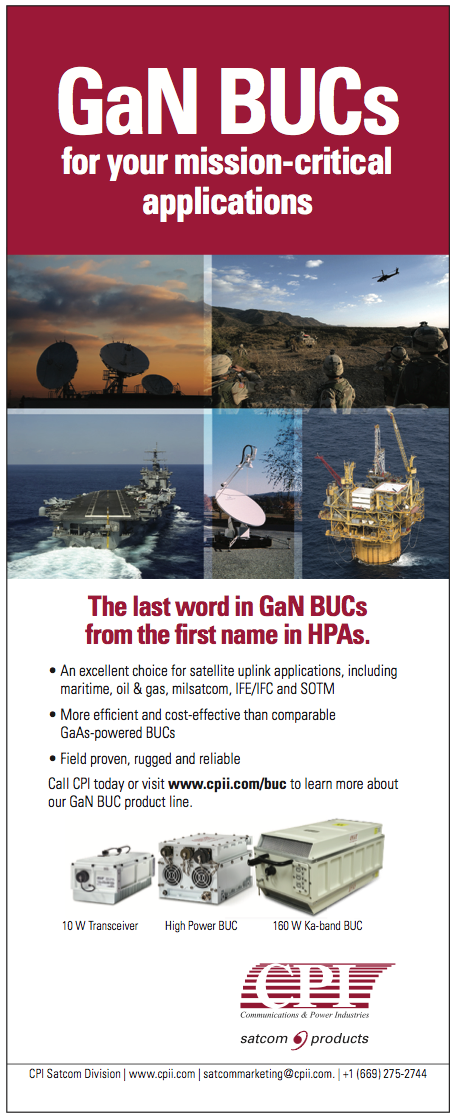 The commercial satellite companies are also ensuring that commercial satellites meet military standards to cater to the needs of defense.
The military communications market is expected to grow at a CAGR of around 4 percent during the forecast period and reach approximately $41 billion by 2027.
The key drivers for the market include the soldier modernization program, need for increased situational awareness and the NATO driven program upgrades.
The key challenge is the lack of direct benefit to better military communication systems, unlike tangible military assets that can be exhibited with specific requirements.
The average spending on military communications was around 1 to 2 percent of total military budgets during the 2012-2017 period.
The military communications market is poised to grow during the next few years; however, there are certain market segments that are expected to experience decrease in spending.
The market intelligence report Global Military Communications – Market and Technology Forecast to 2027 covers the key technologies, current market overview, a market analysis, and a forecast to 2027.
The market analysis chapter covers the key market dynamics that are expected to shape the market during the forecast period, the PEST analysis and the Porter's five forces (Porter's five forces model is an analysis tool that uses five industry forces to determine the intensity of competition in an industry and its profitability level).
The country analysis chapter covers around 21 country level programs which is further segmented, based on the
three forces.
The country analysis also covers the future trends based on historical spending.
The market forecast chapter covers three main segments which are — Region wise, Equipment wise and Sub-System wise — which are then further sub-segmented.
The report features more than 143 tables and more than 200 figures.
The Market Forecast infosite may be accessed via this direct link:
www.marketforecast.com/
---