The testing comes in advance of delivering the capability for operations with the U.S. Marine Corps Reserves.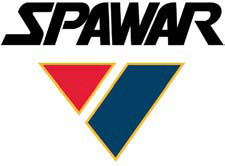 Ten fielded systems have provided Marine Corps units with time-sensitive battlespace awareness in multiple operational missions already, including the Global War on Terrorism.
The Meteorological Mobile Facility (Replacement) Next Generation (METMF(R) NEXGEN) system is helping to ensure that coalition warfighters have the weather information they need to make tactical battlefield decisions.
As part of the Marine Reserves' materiel arsenal, METMF(R) NEXGEN systems provide the necessary meteorological information at the fidelity required for military operations.
Unlike weather prediction in the civilian world—that focuses almost exclusively on making accurate forecasts in data-rich environments—weather experts in the military must contend with areas of operations that have sparse data while they maintain a strong cybersecurity posture.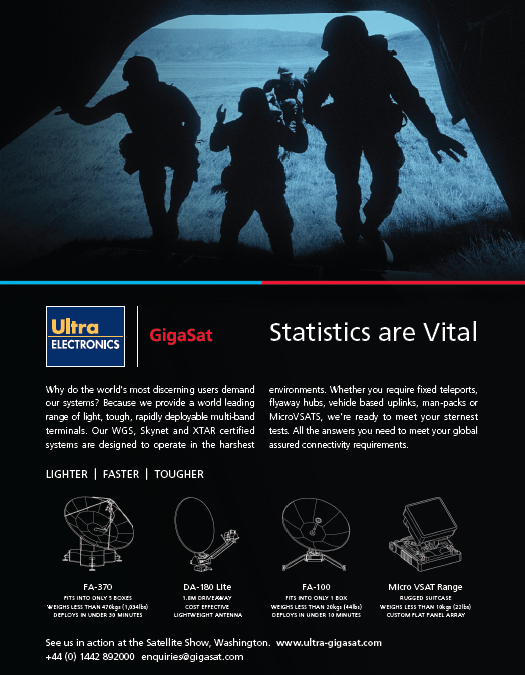 Military meteorologists have to consider the cybersecurity aspects of all their incoming sensor data streams, their internal processing of software databases and applications, and their outgoing information products disseminated to the warfighters.
Corrupted or compromised weather information could cause leaders to make incorrect choices that would adversely affect the safety and performance of people and their equipment.
By providing authoritative, accurate weather data, the METMF(R) NEXGEN system reduces the uncertainty factor associated with the dynamic nature of weather conditions in the operating area, while simultaneously offering decision makers assured, secure information that directly contributes to promoting and maintaining confidence in their ability to monitor the weather conditions in the battlespace.
The METMF(R) NEXGEN system includes its own set of tactical weather sensors that detect and measure various types of weather phenomena that affect troop movements on the ground or in the air in the combat zone.
Thunderstorms, dust storms, precipitation, winds and cloud cover often influence mode and route of travel for both friendly and enemy forces.
Capabilities inherent in the system allow Marines in combat or humanitarian assistance/disaster relief scenarios to immediately sense and obtain the physical environmental data they need.
"The challenge for PEO C4I/PMW 120 is to provide our Navy and Marine Corps customers with equipment that helps them quickly determine, in a dynamic combat environment, if Mother Nature is a friend, a foe or a neutral bystander," said Tom Piwowar, the meteorology and oceanography (METOC) capabilities lead in PEO C4I's Battlespace Awareness and Information Operations Program Office (PMW 120).
Though weather might seem to be a factor outside the normal warfighting realm, METOC data significantly contributes to one of the three information warfare pillars: battlespace awareness. (Integrated fires and assured command and control are the other two.)
Navy Capt. Mike Roth, who also works in PMW 120's METOC program, explained that giving decision makers the most accurate current and predicted state of the physical environment, regardless of the region in the world "gives us a home field advantage even at an away game."
METMF(R), the previous system, saw extensive use in Operation Iraqi Freedom with five systems dispersed at variation locations across Iraq. It also saw limited action in Afghanistan with one deployed system that was replaced when the current NEXGEN came online.
Special Purpose Marine Air-Ground Task Force operations in Kuwait are currently supported by the more modern NEXGEN system.
"Both generations of these systems have been deployed and placed primarily as aviation assets in support of tactical airfield operations. But now they are used more in support of the Marine Air-Ground Task Force operations throughout the theater for ground forces and air assets," said U.S. Marine Corps Maj. Jack Morgan, Jr., who works in PMW 120 as the METMF(R) NEXGEN system assistant program manager and has used the system in combat zones.
Accurate weather information also plays a vital role in humanitarian assistance/disaster relief.
The METMF (R) NEXGEN was deployed in support of several such efforts, including the 2011 Japan earthquake and subsequent tsunami and nuclear disaster; the Philippines' devastating Typhoon Haiyan in 2013; and the earthquake that hit Tibet in April 2015.
Accurate environmental data allows response teams to choose the best times for certain actions, helping them avoid putting more people in
harm's way.
The current system undergoing the GAT is the 11th and final of the systems scheduled for delivery to the Marines. Ironically, one of the biggest benefits of the next generation system, compared to the METMF(R), is its smallness.
Over time, the system has evolved to increasingly smaller configurations. What once required five Conex vans now fits into a single Humvee-based shelter.
"The primary differences between our previous system, METMF(R) and the METMF(R) NEXGEN have to do with mobility, scalability, ease of setup, size and its first in self-power capability," said Morgan.
"Both the new and old systems offer a unique capability in otherwise data-sparse areas by providing organic weather satellite, Doppler weather radar, upper air sensing and remote and local weather observation
collection capabilities."
Once the system completes the GAT process, PMW 120 will ship it to the U.S. Marine Corps Reserves onboard Naval Air Station Joint Reserve Base in Fort Worth, Texas.
That transition is scheduled to occur in the second quarter of fiscal year 2016.
---