---

---
Teaming Agreement
Volansi and Sierra Nevada Corporation (SNC) have entered into a teaming agreement and partnership in support of the Army Future Tactical Unmanned Systems Increment 2 (FTUAS) Program.

Based on Volansi's design of a commercial unmanned aircraft and SNC's turnkey Intelligence, Surveillance, Reconnaissance (ISR) integration, the Volansi/SNC Vertical Take-off and Landing (VTOL) platform was recently selected as one of the potential offerings for the U.S. Army FTUAS program for its redundancy and durability.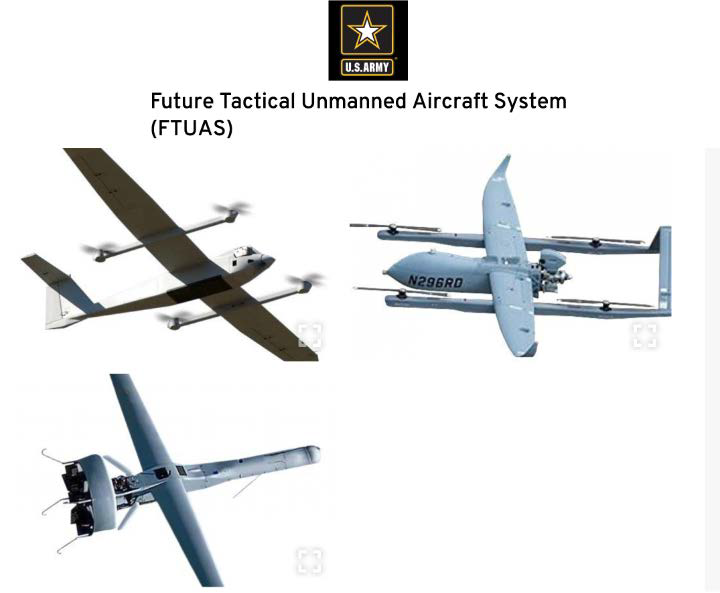 Volansi's VTOL aircraft only require a small operational footprint, eliminating the need for runways, catapults, or infrastructure and can operate in challenging terrain and contested environments.
"We are proud to be a part of this Army effort," said Volansi CEO, Will Roper. "Combining the best know-how of highly reputable defense companies, like Sierra Nevada Corporation, with a Silicon Valley-based startup is an innovation formula I encouraged while in government. It unlocks the full potential of the U.S. industrial base for our warfighters."
"We are honored to work with key partner, Volansi to provide the US Army a Multi- Domain Operations ready FTUAS solution, blending the best of commercial innovation with SNC's unprecedented turnkey ISR pedigree," said SNC's Executive Vice President, Tim Owings.
---
Million$ T6 Order For Ovzon
Ovson has secured an order for a total order value of $9.8 million for 14-months of SATCOM-as-a-Service for the Italian Fire and Rescue Service.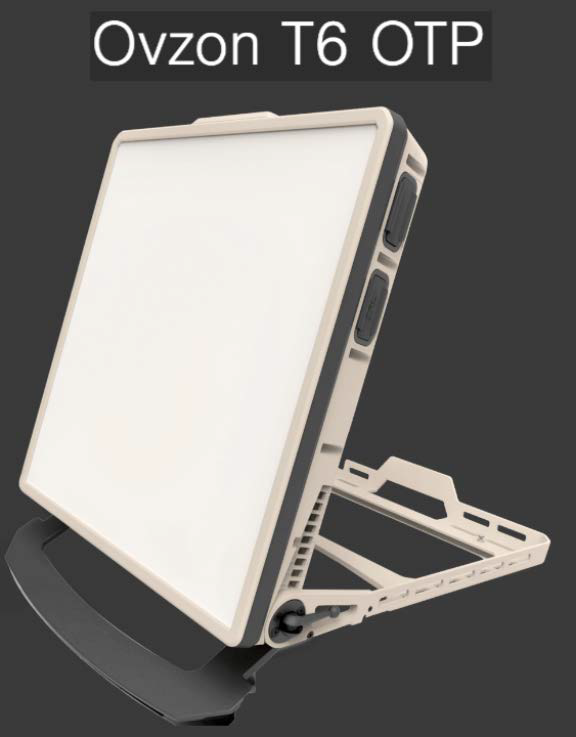 The order includes the entire broadband capacity of one of Ovzon's steerable satellite beams, twenty-one Ovzon T6 On-The-Pause terminals and twenty-one Ovzon On-The-Move terminals.
The service will be rolled out gradually and will start late in Q1, 2022. The service will be managed and supported in co-operation with Ovzon's Italian partner, Gomedia Satcom, using Gomedia's Teleport and First Line Customer Support in Catania, Italy.
Ovzon's SATCOM-as-a-Service will allow the Italian Fire and Rescue Service (Corpo dei Vigili del Fuoco) to address the increasing need for fast, reliable, and high-performing communications solutions for their important missions. Based on Ovzon's satellite solution, the Italian Fire and Rescue Service will deploy a secure communications network and solution that can support the high throughput requirements for data and voice communications as well as the need for high-definition video streaming.
"Fires are an increasing threat in Italy, as climate change factors become visible in areas such as the Mediterranean. The complexity and risk to safety and rescue (SaR) and disaster recovery operations (DRO) requires reliable and fast communication and Ovzon's satellite communication solutions is a perfect solution for this need," said Gaetano Morena, the CEO of Gomedia Satcom.
---
HawkEye 360 Receives Strategic Investment
Leidos (NYSE:LDOS) will make a $5 million strategic investment in HawkEye 360, a leading commercial provider of space-based radio frequency (RF) data and analytics — this brings the total of the firm's Series D round to $150 million.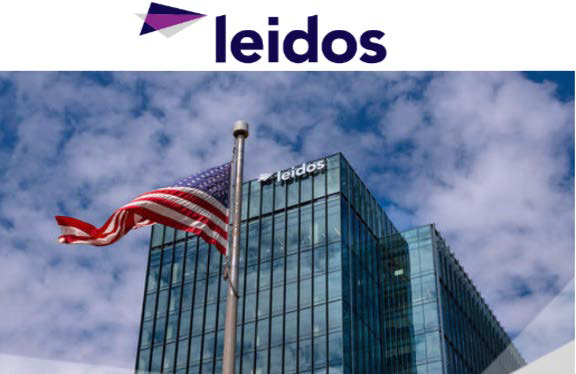 The companies will share information and combine efforts to achieve transformational growth in data and analytical services. Leidos' investment in HawkEye 360 will build on the company's multi-decade heritage of serving National Security Space customers and will also support the creation of new, differentiated technological capabilities.
HawkEye 360 delivers a groundbreaking source of global knowledge based on RF geospatial intelligence, further accentuating Leidos' efforts to make the world a safer place. This mutual agreement will accelerate the company's growth while creating new opportunities for customers in the humanitarian, environmental, commercial and national security sectors.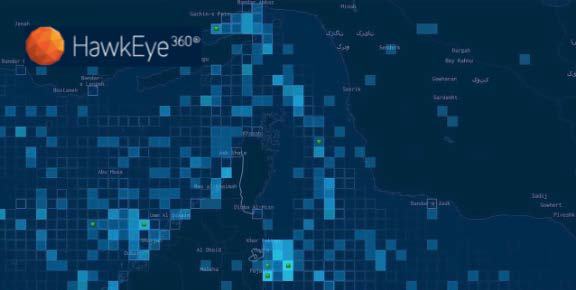 "We are pleased to invest in HawkEye 360 and their innovative work to enhance geospatial intelligence solutions," said Leidos National Security Space Executive Vice President, Paul Engola. "We're confident this investment will strengthen our robust capabilities in the National Security Space arena. This will also create innovative pathways to deliver bold solutions to our customers as they work to safeguard U.S. and allied interests."
"HawkEye 360 is pleased to welcome such a distinguished defense and intelligence leader as Leidos to our group of world class investors," said HawkEye 360 CEO, John Serafini. "We look forward to harnessing their support to create significant value not only for the defense, intelligence and national security communities, but also for organizations addressing some of the most complex global challenges facing humanity and the environment.
---
SES Government Solutions Launches On-Demand X-band Service Platform
SES Government Solutions, a wholly-owned subsidiary of SES, launched tactiXs, a mission-specific, managed service platform in partnership with Network Innovations and GovSat, a public- private joint venture between the Government of Luxembourg and SES.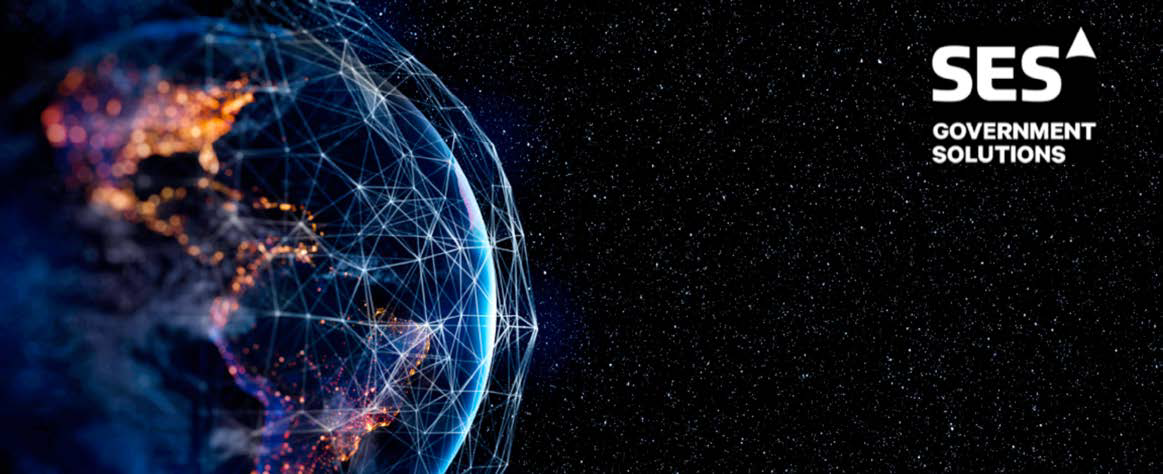 The full end-to-end managed service provides practical, cost-effective solutions to mission parameters by allowing the customer to purchase a volume-based Mbps service, as opposed to MHz bandwidth agreements, while ensuring security and performance of the connectivity service Leveraging the GovSat-1 satellite, operated by GovSat, tactiXs delivers secure, non-preemptible, X-band capacity to customers on an on-demand basis across any domain or austere environment in Europe, Africa and the Middle East.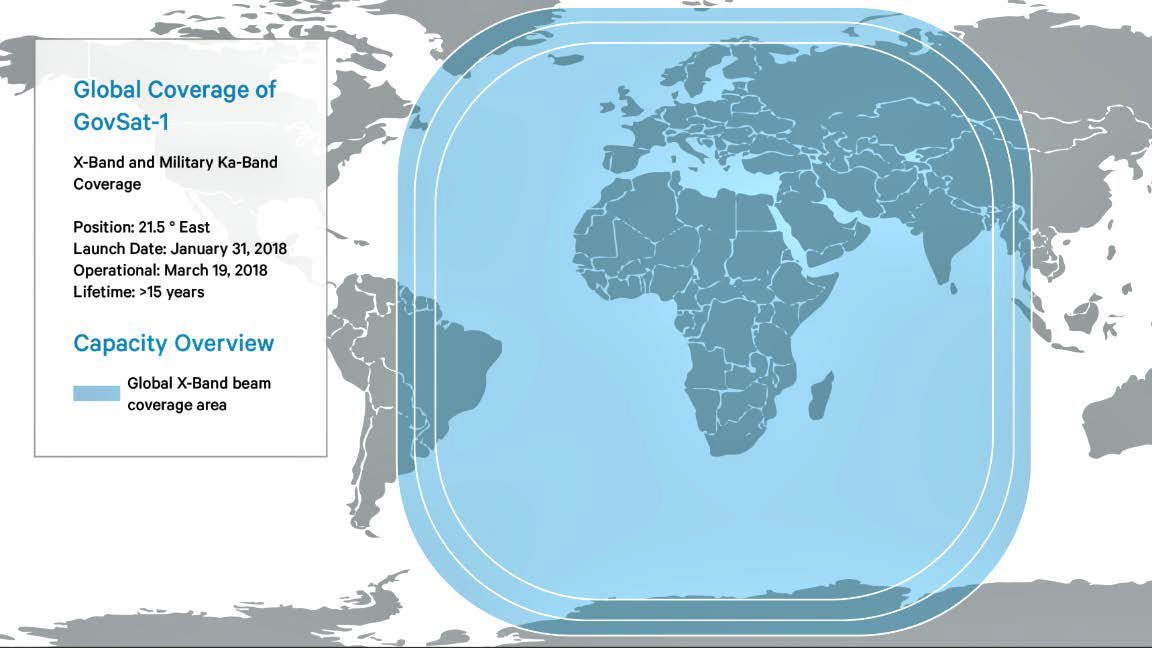 Using high-powered, steerable spot beams that can be quickly repositioned to provide robust coverage, makes this solution well suited for any U.S. military or government-based mission, whether it be Comms-On-The-Move (COTM) or Comms-On-The-Pause (COTP).
tactiXs can support a myriad of use cases required by military users, including covert missions and various types of special ops.
The GovSat-1 satellite connectivity is ideally paired with the capabilities of the tactiXs platform and has all the key attributes of MILSATCOM, such as anti-jam, encrypted telemetry and control, as well as secure beam steering & control, and can augment the Wideband Global SATCOM (WGS) system with secure X- and Mil Ka- band capabilities.
"Our new service platform is a non-preemptible alternative to WGS that can handle the most tactical-edge customers' data and mission requirements, and with no lead time required can be set up within hours for the mission at hand," said President and CEO of SES Government Solutions, Brigadier General Pete Hoene, USAF (retired). "We are proud to partner with both Network Innovations and GovSat as we understand the demand for reliable, uncontended bandwidth and we are excited to bring this innovative and secure solution to the market."
---