While innovation in the private sector is rampant, the US government has struggled to benefit from emerging technologies and changing ways of doing business.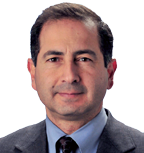 To ameliorate the situation, last August the Secretary of Defense Ash Carter established a new agency in Silicon Valley to act as a bridge between the Department of Defense (DoD) and the thriving commercial technology industry.
Called the Defense Innovation Unit Experimental (DIUx), the agency is tasked with scouting for breakthrough and emerging technologies and facilitating the use of novel technology, business practices, and ideas from those who don't usually work with the DoD.
"We want to partner with businesses on everything from autonomy to robotics to biomedical to engineering; from power, energy, and propulsion to distributed systems, data science, and the Internet of things… if we are going to leverage these technologies to defend our country and help make a better world, the DoD cannot do everything in all of these areas alone," said Carter.

As SSL is in Palo Alto, the heart of Silicon Valley, I've had the opportunity to talk to our colleagues at DIUx about our space infrastructure and the logic of using hosted payloads to reduce cost and increase resiliency for government missions.
DIUx is listening and knows that the Hosted Payloads Solutions (HoPS) Indefinite Delivery Indefinite Quantity (ID/IQ) contracting vehicle is ready and available for use.
Helping government agencies move forward with hosted payloads is an activity that would align well with the DIUx mission of bringing commercial innovation and efficiencies to the US government.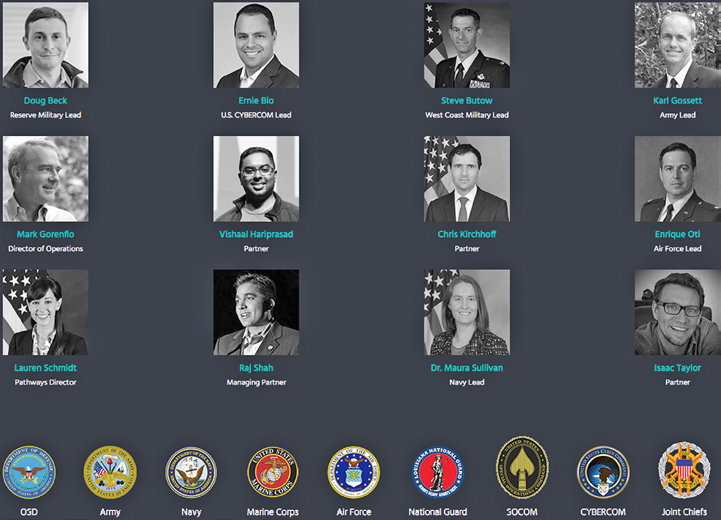 The Hosted Payload Alliance is a resource for DIUx to help it accomplish its goals. We are working together to develop a workshop or facilitate a discussion directly focused on opening the floodgates to using commercial satellites to host US government payloads.
The benefits to the DoD are overwhelming and include fast access to space, lower cost missions, increased resilience through disaggregation, operational flexibility, and existing and secure command and control and ground systems ready and available for use.
The creation of DIUx office is a clear reflection of the DoD's commitment to working with innovators and nontraditional DoD suppliers, and with the experienced and motivated staff in charge of the office, it is well situated to become a strong catalyst for DoD innovation.
This column's question for HPA Members is… What should DIUx consider when it promotes DoD use of the HoPS ID/IQ contract?
---

"As DIUx scouts innovative commercial technologies and business practices, such as DOD payloads hosted on commercial satellites, it must also consider how to convince DOD acquisition program offices to adapt their processes to integrate these commercial capabilities and practices.
"Traditional programs using traditional methods-onerous Statements of Work, large Contract Data Requirements Lists, long timelines, etc. may find it difficult to leverage the innovative technologies and practices of the commercial sector. This traditional approach to acquisition is often better suited toward the DOD prime contractor community.
"DIUx must consider creative and innovative DOD acquisition approaches to overcome traditional acquisition hurdles in order to fully leverage the innovation the commercial sector can bring to the fight. The Air Force's Big Safari Program Office and Rapid Capability Office are two examples that offer unique approaches to acquisition. Is the DOD ready to adopt approaches such as they offer outside of niche programs?"—Todd Gossett, Senior Director of Hosted Payloads, SES Government Solutions
---

"Hosted payloads present a great opportunity to increase the tempo of commercial innovation through lower cost access to space. Having the Hosted Payload Alliance working with DIUx to better leverage innovation in the private sector is a no brainer.
"A key DIUx challenge when bringing technology from sources without Government/DoD pedigree to the HoPS ID/IQ contract is the mechanism to access the contract.
"The DIUx itself may need to fund the hosted payload contract and provide a hosting service to the commercial technology provider. There is inherent risk with hosting new technology—schedules often slip, so off ramps and contingency plans become important.
"The government has a vehicle in place that allows it to take advantage of the commercial pace of innovation, letting DIUx offer a new way to access space while technology innovators focus on what they do best."—Janet Nickloy, Vice President of Responsive ISR Programs, Space & Intelligence Systems, Harris Corporation
---
For additional information regarding HPA, please visit hostedpayloadalliance.org