Agilis
By Rajanik Mark Jayuasuriya, Vice President, Satellite Networks Group (SNG) of ST Electronics
2016 was a critical transformation year for Agilis—after more than 20 years in the satellite industry, deeply focused on the development of RF products, Agilis introduced a comprehensive, end-to-end, solutions model.

Current communication networks are diversifying with more and more pieces of equipment being connected to them. Today, these various technologies all must seamlessly work together to provide the service levels that are required by end customers.
To address this reality, Agilis' global customers have told the company they need an agile partner who understands what is happening in the market, and who can integrate new technologies and provide the intelligence to manage them.
End-To-End Solutions Model
Agilis developed an end-to-end model that brings all aspects of communication networks together through an expanded set of integrated offerings.

The goal is to help customers form a complete communication solution backbone—one that is highly engineered to meet all of the requirements that are based upon deep systems intelligence.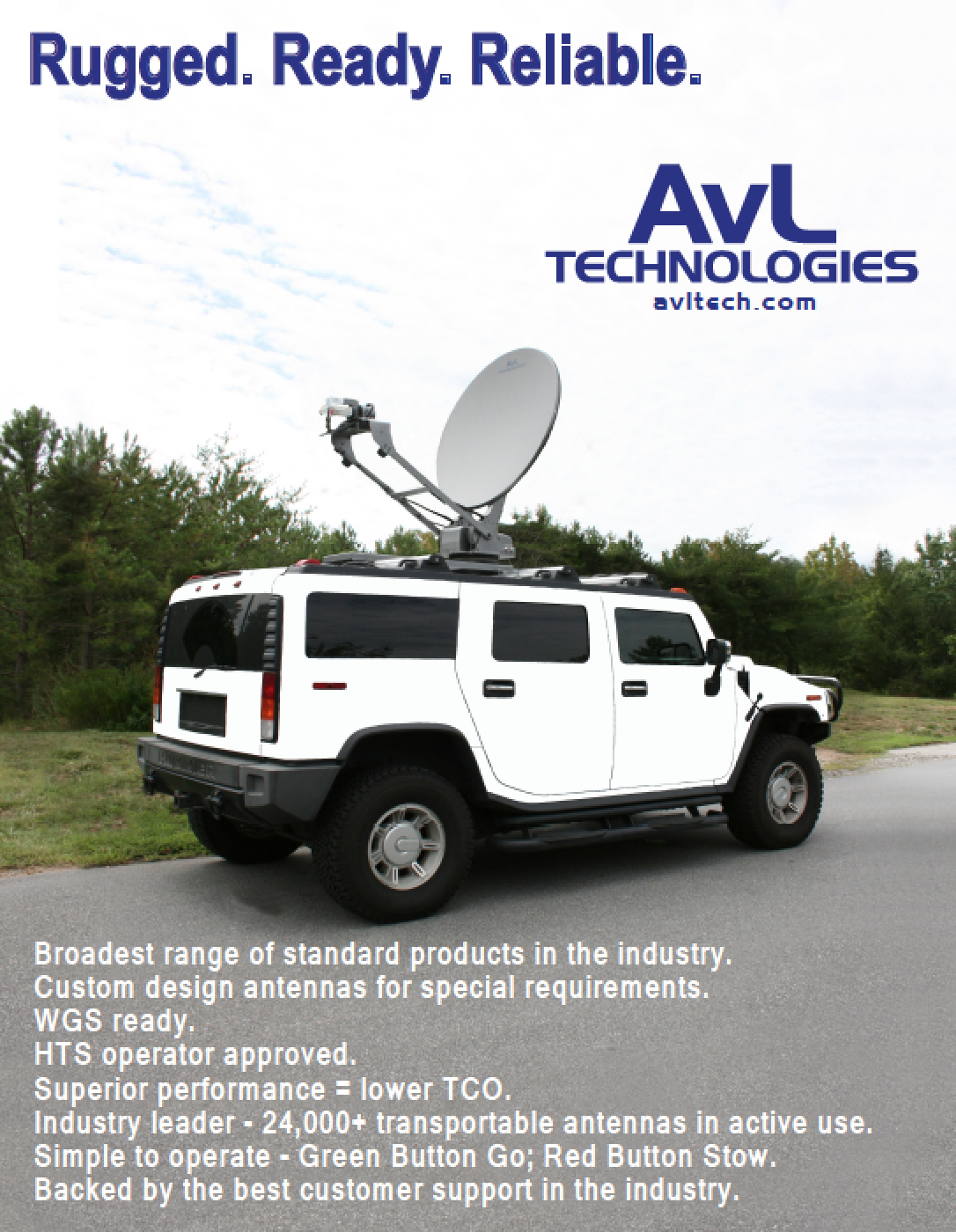 Agilis will continue to develop in-house RF equipment and offer best-of-breed integrated products to create complete solutions, fully optimized for the business. Yet, with networks becoming more complicated, there are more applications to run, more access technologies to support, more equipment to monitor and more data to manage.
This is the reason why the Agilis Professional Services team brings the best products together around the world to integrate with the firm's own products to create cutting-edge solutions.
Based upon the company's in-depth knowledge and understanding, Agilis has built solutions to meet unique customer needs. For example, the firm's manpacks use customer furnished modems for rapid deployment in ruggedized terrain. Plus, the mobile Earth stations combine the power of high quality satellite communications with the mobility of a durable trailer.
This year, the company announced a key component of our end-to-end solution—the Agilis RealTime Advisor™—based upon the experience of working with customers to run their networks.
The Agilis RealTime Advisor sits at the heart of the business, containing the intelligence to tie all the pieces together across the network, providing true visibility and predictive analytics.
The Agilis RealTime Advisor is designed to provide true end-to-end visibility across all systems, equipment, and access technologies from a single platform in one central location. This is an intelligent system built on modern web technologies with support for multi-vendor network function virtualization and mobile technologies to help turn network data into business value.
Keeping Pace With Satellite Innovation
With an end-to-end model in place, Agilis focuses ever more on bringing products to market in an effort to meet emerging customer and market requirements.

Another key development for Agilis this year was the introduction of the HAPS (High Altitude Pseudo Satellite) UAV Communication Solution. This solution comprises a fully integrated, highly efficient, low latency ground infrastructure and can be differentiated based on the requirements of an individual HAPS vehicle. This solution supports a broad range of applications for commercial and military applications.
Preparing For Technology Disruption
Today's technology innovations are advancing the satellite industry and many are dramatically disrupting traditional market models. There are three disruptive technologies that Agilis closely watched over the past year.
The first disruptive technology is the shift toward phased array antennas, driven by the growth of mobility applications. Phased array antennas allow fast beam switching, which is necessary for spot-beam aero networks, as well as for services that connect to LEO constellations. Their low profile, small footprint and lightweight capabilities enable applications for terrestrial vehicles, aircraft and ships.
Another disruptive technology making a market impact is the programmable ASIC chip, which satellite ground infrastructure manufacturers are embedding into their next-generation modems. The new models of software-defined modems introduce much greater flexibility, as they can be reprogrammed from the field to add additional throughput and market-specific technologies, when required to do so.
The third market disruption focuses on where to engineer the future of network intelligence. One answer is to put intelligence on the satellite to enable that satellite would to route data directly with the capabilities of demodulation. The satellite would then act like a full mesh system and decrease latency significantly.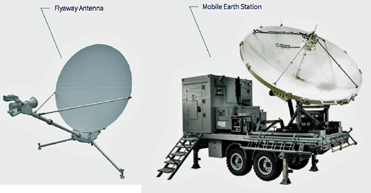 Agilis also expects to witness the further development of steerable beams in order for beams to be reconstructed for power reallocation based on the demand from the ground.
At Agilis and across the satellite industry, 2016 proved to be another milestone year. With both business and technology disrupters in play—those who succeed in taking advantage of, or creating, technology disruption will be those who will ultimately succeed.
agilissatcom.com/
---
Airbus Defence and Space
By Arnaud de Rosnay, Senior Vice President, Telecommunications Satellites, and, Michael Menking, Senior Vice President, Earth Observation, Navigation and Science
If there are just three words to define Airbus Defence and Space's satellite business in 2016, they are competitiveness, flexibility and innovation.
With a market share of around 25 percent in value terms worldwide in 2015, Airbus Defence and Space remains the global market leader for commercial geo communications satellites, having booked four contracts so far this year. Some launches that were planned for 2016 have had to be postponed to 2017 due to the unavailability of launchers; however, demand from customers remains buoyant.
The company has approximately 50 geo satellites in operation and the firm's telecommunication satellites have racked up a total of more than 600 years of successful operation—not one has been lost in orbit.
Airbus Defence and Space is now developing Eurostar Neo, a new generation satellite that builds on the success of the highly reliable Eurostar E3000 that has accomplished 43 launches since 2004. Eurostar Neos provide 50 percent more capacity than the previous generation, with 7 to 25 kW of payload power enabling the most powerful missions, including VHTS (Very High Throughput Satellites, typically more than 250 Gbps capacity).

The company is also introducing new design solutions and production processes to increase efficiency and competitiveness. These improvements reduce planning time by up to six months.
Making the industrial processes more competitive and efficient has been a key factor of Airbus Defence and Space' recent success as well as the increasing use of automation, data exchange and digitalization in driving manufacturing technologies, all in line with the Industry 4.0 "smart factory" approach that has been adopted by the parent company, Airbus Group.
Electric propulsion is becoming the norm, rather than the exception—Airbus has six high-power, all-electric satellites in production. The Eurostar Neos are designed with electric propulsion in mind.
Also showcasing a highly innovative technology, the company is manufacturing six flexible satellites with a processed payload or software-defined mission, responding to a need from operators for more adaptable missions. The new generation of digital processors provides even more processing capacity.
Faced with economic constraints, customers are hungry for innovations. However, the market remains fundamentally strong and Airbus wants to maintain the leading market position, as the firm is active in all types of applications and missions, notably broadcast, mobile and HTS.
In the military domain, Airbus is building one of the two satellites for France's Comsat NG program. In the export market, the company has scored several contract wins this year and is currently building a complete satellite communications system for an Asian MoD.
On the non-GEO constellation side, Airbus Defence and Space is designing and building the 900 satellites for the OneWeb constellation. Manufacturing dozens of satellites each month represents a huge, unprecedented industrial challenge. The design must be adapted, the production processes modified, and the supply chain changed, all with a view to maximum efficiency. Developing a new product opens the opportunity to offer the finished product for other LEO applications, enhancing the company's satellite catalog.
Airbus Defence and Space is constantly innovating in the field of optical technology and has successfully developed and demonstrated optical communications for intersatellite links and data relay services. Earlier this year, the first commercial space segment of the European data relay system was launched.
The company has developed new optical terminals for LEO and GEO telecom missions and optronic solutions are increasingly being introducing onboard our satellites.
On orbit build/servicing could soon become a reality. Airbus is working on concepts such as building large satellites that will be telecom stations in space, with servicing/updating managed by exchanging some modules and tugging satellites from one orbit to another. Operators are already starting to think about this possibility and the space tug is a concept that can be used as a Space Utility Vehicle.
In 2017, the work will focus on two main areas: more capable platforms and more flexible payloads. Next year will see the launch of the company's high-power electric satellites—the first in the world with payload power well above 10 kW.
Depending on applications and business needs, Airbus Defence and Space offers payload flexibility in all domains: frequency/bandwidth, power allocation and coverage. Separately or jointly, depending on the applications market needs, solutions will range from simple, connective solutions to software defined payloads. The satellites which are currently under production (Eutelsat Quantum, SES-12/14 and Inmarsat-6 F1 and F2) highlight the operators' needs for flexible payloads.
On the Earth Observation (EO) front, this has also been a busy year. PerúSAT-1, the first EO satellite based on the AstroBus-S platform, was tested and delivered in less than 24 months after the contract signature, an impressive performance for a sub metric satellite. Now in orbit, the first images from PerúSAT-1 have been delivered and the satellite has become Latin America's most powerful EO satellite.
Also launched this year, the Sentinel-1B radar has joined its twin brother on orbit to complete the Copernicus radar constellation. The first image was sent via EDRS laser, from LEO to GEO and back to Earth and to users in under one minute—that's a new speed record in space. The Payload Data Ground Segment, also developed and operated by Airbus, is now operating with two Sentinels 1 in orbit. Two additional satellites for the Copernicus program are now preparing for launch.
Sentinel-5 Precursor, also based on the Astrobus platform, was completed and fully tested in April and will be launched in 2017. This will be the first satellite dedicated to monitoring atmospheric chemistry. Sentinel-2B has successfully finished its test program and is being readied for lift-off in early March of next year.
Offering a "color vision" for the Copernicus program, Sentinel-2B will join its twin in orbit to deliver optical images from the visible to short-wave infrared range of the electromagnetic spectrum.
This has also been an eventful year for on orbit scientific missions. Lisa Pathfinder delivered excellent results, proving that gravitational waves can be measured from space.
The first star catalog from Gaia was released in September, greatly improving upon the results of Hipparcos, ESA's first astrometry mission. Since the launch in 2013, Gaia has mapped more than 1.6 billion stars, thanks to its ultra-stable platform, with data on the positions and intensity of 1.1 billion stars having now been published.
Let's not forget Rosetta which, at the end of September, made a controlled descent onto the surface of the 67P/Churyumov–Gerasimenko comet. Airbus Defence and Space built the Rosetta spacecraft, which is unveiling the secrets of comets and the origin of life.
The new contracts this year include Biomas—the next ESA Earth Explorer contract and the first space-borne, P-band radar. Biomass is due to launch in 2021 and will measure forest biomass to assess terrestrial carbon stocks and fluxes for five years.
The company has also signed the development phase contract for the Second Generation of Meteorological Operational (MetOp-SG) satellites as well as the contracts for two additional satellites for the Sentinel-2 program. These two new models, called "Sentinel-2C" and "Sentinel-2D," will observe the environment and land surfaces and continue from 2021 with the measurements carried out by the first two units as part of Europe's Copernicus program.
Currently, Airbus Defence and Space has 35 satellites in development in the clean rooms, with six planned for launch in 2017. Development activities will also intensify for VHR2020, Airbus Defence and Space's new constellation of very high-resolution optical satellites.
airbusdefenceandspace.com
---
Cobham Wireless
Ultan Kelly, Senior Product Line Director
There are only a few of us these days who are not familiar with the phrase 'DDoS attack', due to the frequency of incidents and news coverage of these intrusions over the past few months.

According to a recent report, distributed denial of service attacks with greater than 100 Gbps have increased by 138 percent over the past year.
Interestingly, web app attacks decreased by 18 percent over the same time period, implying that cyber criminals are progressing from traditional hacks and, instead, taking advantage of the IoT zeitgeist to a great effect.
Recent attacks were a frustration for end-users and costly for the companies targeted by these barrages. Preventative action must now be taken to avoid a future wherein similar attacks could jeopardize online systems that are used in the critical public services people are dependent upon receiving.

DDoS attacks work by overloading a system with Internet traffic from multiple sources. These sources are often networks of infected computers—or 'botnets'—which are infiltrated and exploited as a means to distribute infected emails or websites.
However, the recent rise in connected devices has provided an alternative route to entry for hackers that are deploying Mirai botware.
Connected devices such as digital cameras and printers, as well as (in theory) connected kitchen devices and light bulbs, are often unprotected and have passwords that have been unchanged for a long time.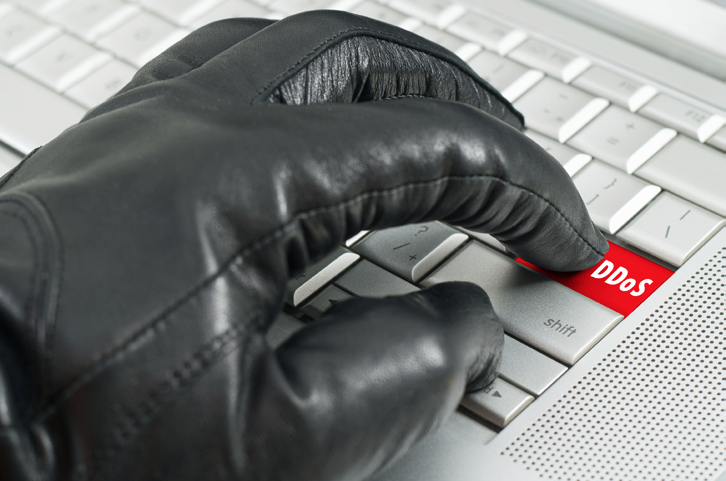 The attack on Internet performance management company Dyn last October was subsequently named the world's largest orchestrated hack via IoT devices, with the estimated number of infected devices at the source placed at 100,000, with peaks of over 1 TBps of traffic.
The next high profile hack targeted not just a single company, but an entire country. A massive cyber attack using Mirai botware struck Liberia last month, jeopardizing the Internet infrastructure of that African nation.
Over the course of several days, the perpetrators undertook a sustained DDoS attack, bombarding two Liberian fiber cabling companies with fake Internet traffic and overloading their servers. Liberia's Internet is delivered via a single fiber cable, which meant the nation was a highly vulnerable target, as are nations resident on that same stretch of West African coast which share the capacity of the cable.
As a result of such attacks, Internet users suffer from disrupted Internet connectivity or, in the worst cases, complete outages.
Dyn, as well as the two Liberian companies, will have experienced significant financial losses and face having their reputations tarnished.
With the increase in frequency of these types of hacks and without ISPs implementing preventative measures, the potential damage and disruption DDoS attacks can cause to more critical Internet infrastructure is, unfortunately, huge.
An incident in Finland this month is a prime example. A DDoS attack halted heating distribution in at least two properties in the city of Lappeenranta, located in eastern Finland, by targeting the computer systems used to control central heating.
Imagine this on a larger scale: heating and other energy systems brought down in residential properties and public buildings, such as hospitals, due to cyber criminals infiltrating networks of improperly prepared companies via unsecured IoT devices.
Banks, the backbone of most society's financial infrastructures, are also fair game, as was evidenced by the wave of DDoS attacks which targeted at least five Russian banks this month.
As society sees an increasing number of everyday items connected to the growing IoT environment, many of which are without ample security, so will DDoS attacks continue to increase via these devices.
From the US to Africa and to Russia, the threat is global and requires continuous, automated testing of systems to help identify any potential security holes across an entire business.
IoT device manufacturers need to do their bit to tighten security of these items, but it is also the ISPs which must act immediately.
This action necessity is critical—the threat must be addressed at the network level to prevent attacks which cam affect vital infrastructure and services.
A combined strategy of prevention and defence should be considered, and an ISP's security infrastructure should be pre-validated against emulated attacks in a controlled environment. I is critical that companies implement ongoing and comprehensive stress-testing of its networks.
Cyber criminals have advanced with the technologies, adapting their strategies to take advantage of the rapid adoption and widespread use of IoT devices.
This has already wreaked havoc for firms whose networks have been attacked and which have, no doubt, lost revenue, human hours and potential customers as a result of these invasions.
Traditional security measures such as firewalls are not enough to detect and prevent today's DDoS incidents.
Operators need to adapt in the same fashion as their foes and select a solution that offers real-world defensive solutions against these threats in order to guarantee their networks are secure against possible strikes in the future.
cobhamwireless.com/
Ultan Kelly is the Senior Product Line Director at Cobham Wireless.
---
Communications & Power Industries
By Gerard Charpentier, Vice President of Business Development
2016 was another exciting year for Communications & Power Industries (CPI) in regard to technical innovations and new SATCOM product introductions.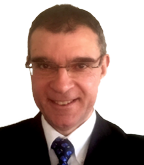 The company further expanded their ever-growing line of industry leading solid-state power amplifiers (SSPAs) and block up converters (BUCs) by offering a 160 W peak power, Ka-band, GaN–based, solid state BUC/SSPA, as well as a 1000 W, C-band, GaN transceiver.
In addition, CPI answered the call for liquid-cooled traveling wave tube amplifiers (TWTAs) with offerings in several product lines, and added an uplink power control option to many CPI SATCOM products. This power control option helps maintain uplink signal strength during rain fade conditions by monitoring the strength of a downlink beacon signal and adjusting the RF output power accordingly.
The company also continued to expand the availability of their patented LifeExtender™/LifePredictor technology to more of its products.
160 W Ka-Band GaN BUC
CPI added a new member to their family of Ka-band products in 2016, with an SSPA that provides 100 W of linear output power over 3500 MHz bandwidth (1000 MHz with BUC).

This product is the flagship of CPI's full line of GaN SSPAs and BUCs and has proven to be highly popular among SATCOM operators for various applications; in fact, the company has received more than $3 million in orders for this product over the past six months.
CPI's 160 W Ka-band SSPA/BUC is the most efficient in its class in addition to being the smallest and lightest in the market today.
CPI now offers Ka-band and other millimeter wave amplifiers of every type and description. The company offers TWTAs up to 700 W, GaN and GaAs SSPAs and even Ka-band klystrons up to 270 GHz. In fact, in 2016, the European Space Agency (ESA) used one such high-frequency klystron product for testing purposes.
Liquid Cooling
Liquid cooling of TWTAs and other RF components is not a new concept. As far back as the 1930s, equipment efficiencies were such that the technology practically demanded liquid cooling to maintain reliability.
However, as technology improved toward higher gain devices and more efficient power consumption, the industry turned almost entirely to air cooling or conduction cooling by the 1980s.
Fast forward another 30 years, and liquid cooling is getting another look due to requirements for higher power amplifiers (HPAs) in millimeter wave frequencies.
Combined with the latest amplifier design technologies and the inherent smaller size of higher frequency components, liquid cooling enables the design of smaller and lighter products, allowing for high frequency/higher RF power HPAs to be mounted much more closely to, or even directly on, the antenna. This greatly reduces signal loss, which is more of a problem at higher frequencies, by eliminating the waveguide run that would normally link a centralized shelter and the antenna.
Eliminating the extra size and weight that cooling fans require by installing a liquid cooling system assists in the ongoing effort to make products ever smaller and lighter.
Acoustic fan noise can also be a challenge for Earth station operators and neighbors alike. Liquid cooling overcomes that challenge by completely eliminating the need for external blowers and fans. As a result of these benefits, leading amplifier manufacturers, including CPI, now offer liquid-cooled HPAs as a key part of their product range.
CPI is no stranger to advancements in liquid-cooling development and products. The company successfully designed and built an uplink Ka-band amplifier for aviation applications several years ago, using the only available liquid on the airborne platform for cooling—jet fuel.
Water is an even better conductor of heat than jet fuel and CPI has easily applied this experience to water-based liquid cooling in its existing lines of outdoor TWTAs. Several customers have recently taken delivery of liquid-cooled Ka-band and Ku-band outdoor amplifiers from CPI.
Uplink Power Control
Due to the recent significant increase of new satellites operating in frequencies that are affected by various atmospheric phenomena, customers have begun to request an uplink power control (UPC) option for their amplifiers.
This option has been available on CPI klystron power amplifiers for several years, and has now been adapted into CPI's family of TWTAs.
When a CPI amplifier is equipped with this option, the amplifier samples the strength of a downlink beacon signal and then adjusts the output RF power to compensate for any changes.
UPC is currently available on CPI's 750 W outdoor amplifiers, the TouchPower series of 750 W indoor TWTAs, 500 W Ka-band outdoor TWTAs, and the 1.25 kW Ku-band SuperLinear® TWTA.
There's Even A New Mobile App
CPI also recently released a mobile app for customers of their SATCOM products. The app is available on Android and Apple platforms.
In addition to a product configurator, data sheets, and contact information, the app includes an e-version of the popular RF slide-rule calculator that the company gave away at trade shows for years.
Innovation Driven
CPI continues to innovate and expand their already extensive line of SATCOM products and continues to be the only reliable source for all three major amplifier technologies (i.e., solid state, TWT, and klystron amplifiers).
In addition, CPI continues to expand the availability of its patented LifeExtender/LifePredictor technology, which can increase the lifetime of TWTs by as much as 50 percent, via a proven and safe method that is superior to other life-extending technologies.
The company also continues to maintain an industry leading, global product support network with more than 20 locations around the world.
For more information about CPI and its SATCOM products, download the app by searching for CPI SATCOM at the Apple store or the Google Play Store.
cpii.com/SATCOM
---