---
Strategic Partnership Forged Between EDJX + Cubic Corporation To Launch IoMT
EDJX and Cubic Corporation have formed a strategic partnership to launch the world's first Internet of Military Things™ Edge Platform (IoMT).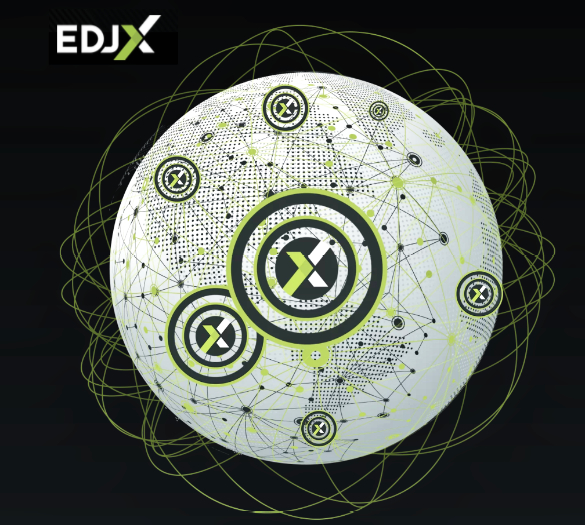 The Internet of Military Things Edge Platform is a converged infrastructure solution consisting of EDJX EdjOS with Cubic Corporation's edge compute and networking hardware. Blueforce Development will become the first certified application developer on the IoMT Platform.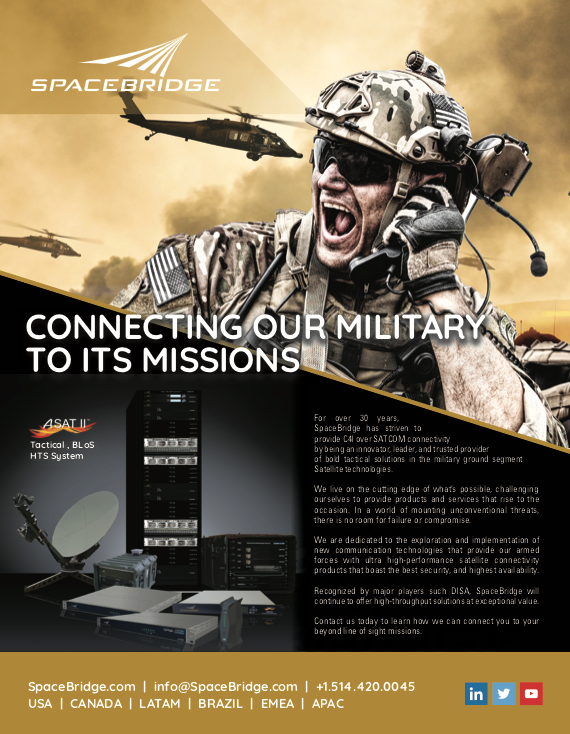 The IoMT, which has significant implications for IoT and advanced AI solutions at the far edge of the network, is the first major solution to be built on the Autonomy Institute GRID that includes Public Infrastructure Network Node (PINN), announced earlier this year. The Autonomy Institute is the conduit for these technologies combining to form a transformational end-to-end IoT solution from base to battlefield, solving immediate challenges for the military and civilian first responders.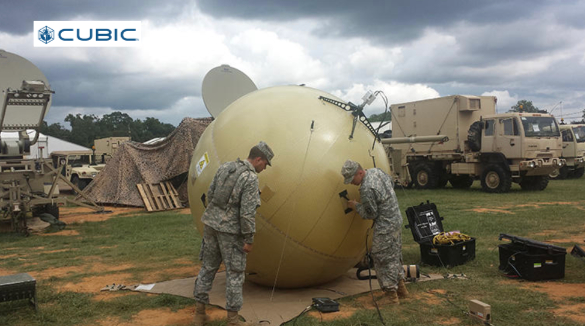 The IoMT Platform will launch on the Autonomy Institute Alpha Lab at Texas Military Department's (TMD) Camp Mabry in Austin, Texas, coinciding with the deployment of PINN infrastructure. The PINN is the first, unified, open standard to support 5G wireless, Edge Computing, Radar, LIDAR, enhanced GPS, and Intelligent Transportation Systems (ITS) and solves current infrastructure challenges.
The Autonomy Institute Alpha Lab at Camp Mabry will be available to developers to build, test and deploy next generation IoT solutions providing the blueprint for public safety, military and civilian use cases. The Alpha Lab is part of operationalizing the PINN, which will have significant implications for public safety and disaster response. PINNs will enable first responders to accelerate emergency and disaster response with intelligent infrastructure and facilitate humanitarian assistance with disaster relief and domestic operations.
The IoMT Edge Platform is part of the broader future of AI at the edge and IoT story as a key proof point in an emerging market. IoT and 5G marks AI at the edge, the processing of AI algorithms on edge, on users' devices. IoMT is an emerging application of this technology, transforming military security and connectivity.
Service members and first responders make quick decisions for mission success and for the safety and security of others who depend on those decisions. These individuals operate under intermittent connectivity, weighty and complex gear, and with limited time to assess an environment before acting. The proliferation of sensors, unnamed vehicles, command posts, and mobile-enabled ground troops has resulted in a battle space that is increasingly complex and sophisticated. Edge computing enables data processing at the tactical edge by decentralizing decision-making changes, bringing the powers of data to the field, providing better information for the military and civilian first responders.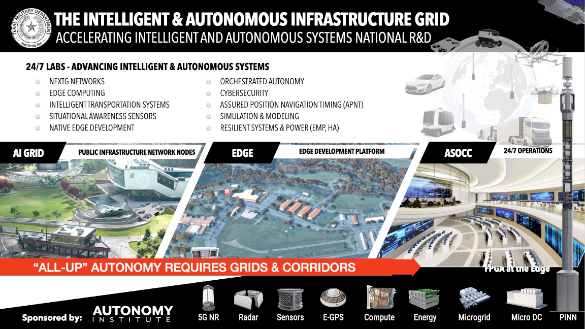 The tactical edge comprises the platforms, sites, and personnel (U.S. military, allied, coalition partners, first responders) operating at lethal risk in a battlespace or a crisis environment characterized by a dependence on information systems and connectivity for survival and mission success. Users are fully engaged, highly stressed, and dependent on their information systems' availability, integrity, and transparency.
"We are excited to support the launch of the Autonomy Institute Alpha Lab. Camp Mabry and the Texas National Guard have become a center of gravity for research and innovation. We are continually looking to leverage and accelerate the adoption of new commercial technology and novel architecture deployments like the PINNs. This Lab will help bring the concept of the Internet of Military Things to fruition by acting as a pathfinder for our systems to connect, share data, and learn. As a nation, we need to move faster if we are to meet the challenges of tomorrow," said Lt. Col. Alex Goldberg, Southwest Region Engagement Lead for the Defense Innovation Unit.
"The EDJX platform is a quantum leap in the field of edge computing because it enables our intelligent IoT and C2 application products to scale from base to battlefield, reducing cognitive lift while increasing the tempo of operations for members of the military and our first responders," said Michael Helfrich, Founder and CEO of Blueforce Development. "Military and first responders need actionable intelligence for superior decision-making, where access to data and the fidelity of information is critical to decision-making in time-constrained decision environments."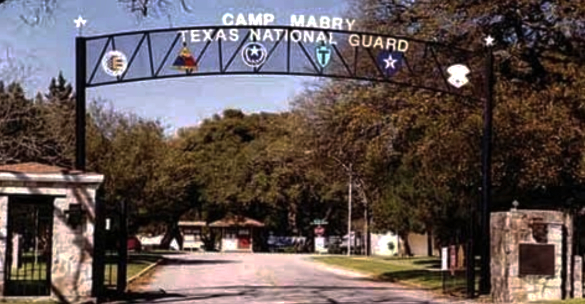 "Our innovative compute and networking platforms have been enabling allied forces around the world to benefit from the emerging Internet of Military Things over recent years. Our partnership with EDJX and Blueforce Development will greatly accelerate the proliferation of intelligent and autonomous solutions," said Mike Barthlow, SVP & GM, Cubic Mission Communications and Computing. "We are excited to team up with EDJX, Blueforce, and the Autonomy Institute Alpha Lab at Camp Mabry to expand our vision for the safety and security for those operating at the tactical edge."
"Launching the IoMT Edge Platform in partnership with Cubic ushers in the era of Industry 4.0 by bringing all of the key ingredients missing in the pursuit of mobile, intelligent, and autonomous systems development," said John Cowan, EDJX co-founder and CEO. "Innovation will be at the heart of this project and we are excited to work with leading innovators like Blueforce and the Autonomy Institute in the with leading innovators like effort to create the future."
---
L3Harris Receives U.S. Army HMS Advanced Tactical Radios First Full Rate Production Contracts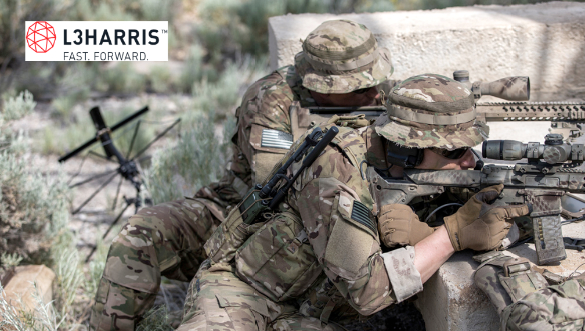 L3Harris Technologies (NYSE:LHX) has received full-rate production orders for the U.S. Army's HMS (Handheld, Manpack & Small Form-Fit) program providing advanced multi-channel, multi mission communications for the Integrated Tactical Network.
The Army awarded L3Harris more than $200 million for the multi-channel, software-defined, Falcon IV® AN/PRC-163 handheld Leader Radios and AN/PRC- 158 manpack radios that will increase warfighter effectiveness by enabling and multi-mission networking capability. The radios also fully support the Army's unified network strategy, that will allow flexibility to upgrade waveforms as new technology emerges.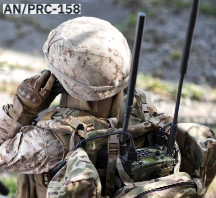 The Army's Indefinite Delivery Indefinite Quantity contracts for the handheld Leader and manpack radios include a 5-year base and an additional 5-year option, with a ceiling of more than $16 billion. The Army expects to purchase approximately 100,000 two-channel Leader Radios and 65,000 HMS Manpack radios.
"The transition to full rate production is a major step forward for the U.S. Army in fielding their new Integrated Tactical Network and we are honored to support them with tactical radio solutions that make the ITN possible," said Dana Mehnert, President, Communication Systems, L3Harris. "Our continued performance on HMS and the ENVG-B program are the most recent examples of how L3Harris is supporting the U.S. Army's key priorities for its unified network and increasing situational awareness, mobility, survivability and lethality for our soldiers."
---
Partnership Between Smartronix + Orbital Insight To Drive Space + ISR Innovation On Amazon Web Services

Smartronix, LLC and Orbital Insight are partnering to accelerate mission outcomes through innovations in Space and Intelligence, Surveillance and Reconnaissance (ISR) powered by Amazon Web Services (AWS) cloud technologies.
Orbital Insight analyzes satellite, drone, balloon, and other unmanned aerial vehicle images, including cell phone, ship and vehicle geolocation data, to gain strategic insights from multiple sensor data. The Orbital Insight GO platform automates the most difficult steps of deriving insights allowing its customers to answer challenging geospatial questions.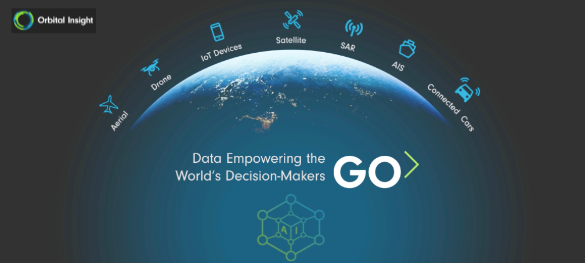 Through this partnership, Orbital Insight will participate in Smartronix' Accreditation Accelerator Program, which is designed to help ISVs and solution providers achieve accreditation in a fraction of the time it might otherwise take them. This solution is built on AWS and will help Orbital Insight achieve DoD Impact Level 4/5 security controls required for data to be accessible and used by mission customers across Smartronix' C5ISR client base. Both Orbital Insight and Smartronix recognize the C5ISR client base. Both Orbital Insight and importance of leveraging AWS in this work.
---
Space Micro To Deliver 10 Nanocom SDRs To Lockheed Martin For The SDA's Tranche 0 Satellite Constellation
Lockheed Martin (NYSE: LMT) has awarded Space Micro Inc. a contract to deliver ten, Ka-band, Nanocom™ Software Defined Radios (SDR) in support of the Space Development Agency's (SDA) Tranche 0 satellite constellation — Nanocom recently passed Critical Design Review (CDR) and Space Micro will deliver flight models to Lockheed Martin by the close of this year.

Nanocom is a small form factor, quick-to-field, cost-effective, modular SDR designed to perform in hostile and extreme environmental conditions. Nanocom is programmable on-orbit and suitable for a variety of applications that include Telemetry, Tracking & Command (TT&C) transceiver, mission data transmitter, and Radio Frequency (RF) receiver with onboard signal processing. The flexible SDR uses Xilinx's Zynq 7045 System on a Chip (SoC — data sheet available via this direct link…), which combines dual ARM Cortex A9 cores with 350,000 programmable logic cells, capable of supporting a variety of complex wave forms and algorithms. Nanocom transmits and receives at 20 and 30 MHz, respectively, with a transmit data rate of up to 300 Mbps. Nanocom's modular design allows Space Micro to easily modify frequencies, data rates, interfaces and overall functionality to meet mission specific requirements.
Space Micro's product line of Software Defined Radios comprises several models: The µSDR-C™ targets UHF, S-, L- and low C-band applications, while the more powerful Nanocom targets higher frequency, higher data rate and more processor intensive RF applications.
"Software-defined radios are key to offering the reprogrammability and mission flexibility our customers demand," said Erik Daehler, senior director of protected communications, Lockheed Martin Space. "Space Micro's Nanocom SDR is an exciting addition to our diverse team of suppliers."
"We are very pleased to be selected for the 10 vehicles Lockheed Martin is building for SDA's satellite constellation for their Ka-Band transceiver," said David Czajkowski, Space Micro CEO. "Our decade of development of high data rate transceivers has led to the Nanocom product which supports the challenging SDA technical requirements with exceptional supports the challenging SDA technical requirem reliability, giving them a competitive advantage."
---
U.S. Space Force To Acquire U.S. Army + U.S. Navy SATCOM Mission Areas
The Chief of Space Operations has announced the transfer of U.S. Army and U.S.Navy satellite communications billets, funding and mission responsibility to the U.S. Space Force.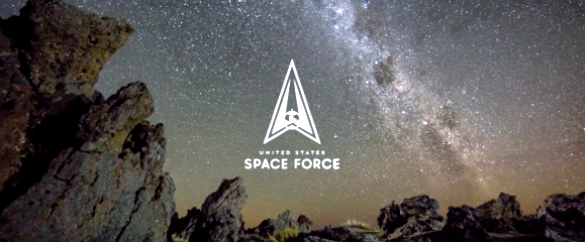 Space Force General John W. "Jay" Raymond made the announcement at an Air Force Association meeting in Washington — the transfers are scheduled to be effective as of October 1, 2021, if the DoD budget is passed and signed.
"We're one team with our sister services and over the last year-and-a- half we have worked with the Army and the Navy and the Air Force to determine which capabilities come over to the Space Force," Raymond said. "The intent was to consolidate (and) increase our operational capability; increase our readiness and do so in a more efficient manner." The changes are "a first tranche," he said.
This is the latest step in building the new service. The idea behind the U.S. Space Force was "to create a unity of effort around our space enterpris,," said Space Force Lt. Gen. B. Chance Saltzman, the service's deputy chief of space operations for operations, cyber and nuclear. Simply forming the service made the idea of looking for efficiencies possible.
"We need to create this unity of effort around our space missions, to ensure we're up to those challenges that we face, because the space domain has rapidly become far more congested, and far more contested than … when I was a lieutenant or a captain operating space capabilities," Saltzman said.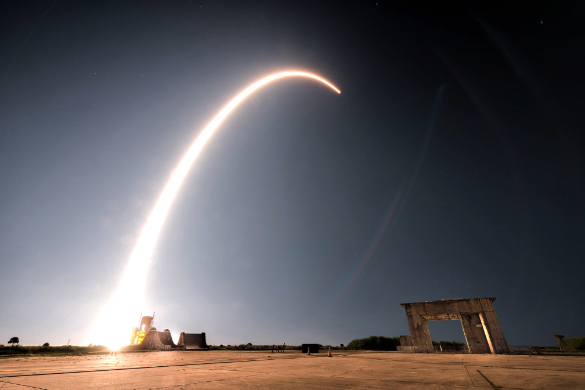 A Falcon 9 rocket launches on January 6, 2020, at Cape
Canaveral Air Force Station. The rocket, carrying an
installment of Starlink satellites, was the first official launch of
the United States Space Force.
Photo is courtesy of U.S. Air Force photo by Joshua Conti.
The performance of satellite communications will be enhanced by this sort of unity of effort.
On the Navy side, the Navy's narrow band satellite constellation will transfer 76 manpower authorizations to the Space Force, as well as 13 satellites — a mix of the new multi-user objective system and the UHF follow-on satellite constellation.
The U.S. Army will transfer roughly $78 million of operations, maintenance and manpower authorizations. This will include five wideband SATCOM operations centers and four regional SATCOM support centers. This will affect about 500 manpower authorizations. All told, 15 global units with 319 military and 259 civilian billets from the Army and Navy combined will transfer to the Space Force.
These are crucial defense capabilities. The units can't stop just because the function is transferring to the Space Force. The capabilities are needed 24/7 and they will be, Saltzman said.
The move puts basically all of the DoD's narrowband, wideband and protected SATCOM under control of U.S. Space Force. "Now all of that— training, operations, acquisition and sustainment and follow-on activities, user allocations — all of that, will be consolidated under the Space Force to create that unity of effort, and hopefully gain the ability to be more resilient, more dynamic, and ultimately more efficient with that mission set," Saltzman said.
The soldiers, sailors and Army and Navy civilians are not obligated to move to Space Force. There is a process and those involved must volunteer to move. For civilians, the process is relatively easy — simply moving from an Army or Navy system to becoming Department of the Air Force employees. For soldiers and sailors, this requires release by their respective services and acceptance by the Space Force.
---
OQ Technology + GovSat Collaborating On IoT Solutions For Defence + Government
OQ Technology and GovSat have signed a memorandum of understanding (MoU) to collaborate on developing and testing satellite-based IoT (Internet of things) and machine-to-machine (M2M) products aimed at defence and government sectors.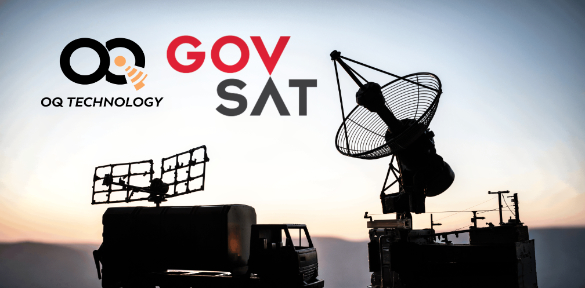 By combining OQ Technology's 5G products and services with GovSat's end-to-end SATCOM solutions, already supporting customers such as NATO, the UK's Ministry of Defence (MOD) and the Belgium Navy, the companies aim to offer highly scalable applications for air, land and maritime missions across the world. Customers of these future applications will benefit from access to real-time 5G IoT coverage, dedicated geostationary (GEO) capabilities, specialized frequencies and licenses, and a wider footprint of multiple beams.
Under the agreement, OQ Technology will provide user terminals, satellite hub equipment and remote management capabilities. The company will also re-design its satellite IoT user terminal to fit the GovSat frequency band, and this will also upgrade the antenna of the user terminal. In return, GovSat will give OQ Technology access to its satellite capacity, operate the satellite hub infrastructure and provide uplink services.
GovSat's coverage is critical for government customers and NATO operations with a reach that spreads Europe, the Middle East, Africa and South West Asia, with maritime coverage for the Atlantic, Baltic, Mediterranean and Indian Oceans. Their high-powered, fully-steerable spot beams in X- and Mil Ka- Band, plus a global X-Band beam, in addition to a secure service hub, assure secure operations and resilient SATCOM capabilities.
Since its successful demonstration of the technology in 2019, OQ Technology has been working on its patent pending technology to provide global 5G IoT coverage, initially using an LEO smallsat constellation. Following the launch of its Tiger-2 satellite onboard the SpaceX Transporter-2 mission in July, the company is now offering commercial 5G IoT services for a variety of IoT applications for environmental monitoring and agriculture, logistics, maritime, smart metering, mining and oil & gas.
Omar Qaise, founder and CEO of OQ Technology said, "To successfully provide 5G IoT and machine communication to critical SATCOM applications in the defence and the government sector, it became evident that we had to partner with a specialized GEO operator. GovSat, due to its application know-how and experience of delivering secure, non- preemptible, reliable and accessible satellite communication services, is the perfect partner to achieve this."
---