The rise of the small satellite (smallsat) cannot be denied.

Marking this event's 30th year, the SmallSat Conference at Utah State University celebrated record-setting attendance.
Launch providers are setting records, as well. On February 14, 2017, the Indian Space Research Organization (ISRO) launched 104 satellites on a single vehicle, 81 of them for Planet, which has built its company on satellites in the nanosat class.
Why are smallsats so attractive? They decrease the cost of access to space dramatically. Companies such as SpaceFlight offer catalog pricing on affordable launches to the popular Sun Synchronous Orbit (SSO). This has enabled companies, such as Harris Corporation, to complement the firm's hosted payload mission solutions with end-to-end, smallsat-based, mission solutions for customers that desire a greater measure of mission control.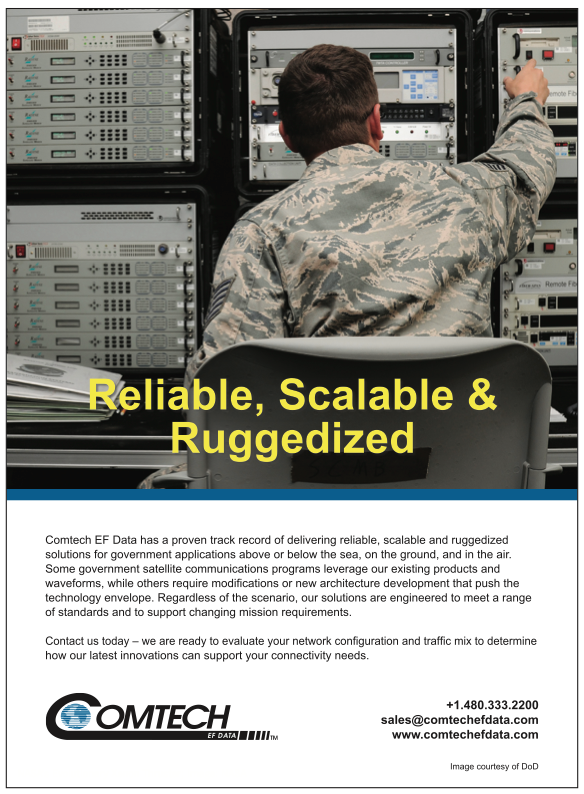 Is this the end of the Hosted Payload? I don't believe so, and for several compelling reasons.
Hosted payloads offer better access to certain orbits, notably geosynchronous. Shared operations expenses offer cost efficiency that are not found in dedicated smallsats.
Additionally, a host satellite typically has experts that manage the challenges of providing and licensing communications capabilities. Larger satellites have experienced development and integration teams and robust mission assurance to minimize the risk of premature failure. The hosted instrument displaces the least valuable capacity from a host satellite, often at better value than a dedicated platform can offer.
Competing approaches are in a tug-of-war to provide the best value access to space. Players in the smallsat market are moving to fill service gaps with dedicated smallsat launch, communications, and ground operations services emerging. Smallsat propulsion improvements will open more orbits.
Meanwhile, in the hosted payload world, NASA is leading the charge to put instruments in space, with a hosting services RFP imminent for the TEMPO instrument via the U.S. Air Force SMC's HoPS contract.
This column's question for HPA Members is . . .
In today's market, where do hosted payload missions offer best-value access to space?
"As aspirational proposals related to new lower orbit satellites scramble for attention, there is still a lot of uncertainty surrounding them. Success will not come before launches, testing, regulatory and investments, which will not come from the government. This is a long path forward when robust COMSATCOM capacity is needed today. It takes commitment from both government and commercial leadership together to ensure resilient MILSATCOM. For global mobile users, from ISR, to C3, to disaster responders, trusted commercial owner-operators understand the requirements and invest ahead of time for networks that are fully interoperable with military satellite systems.
"In a world where events emerge swiftly and unpredictably, government and military users must stand by ready to deploy anytime, anywhere and reliable satellite connectivity must follow them wherever they go."—Rebecca Cowen-Hirsch, Senior Vice President, Government Strategy and Policy, U.S. Government Business Unit, Inmarsat, Inc.
---

"The rapid pace of technological development is driving industry demand for space assets with shorter development cycles and faster access to space. This environment creates valuable opportunities for hosted payloads, which provide fast access to space, and can serve a broad range of missions. These include commercial, government, and science missions, for communications, space situational awareness, intelligence, surveillance and reconnaissance, missile warning, navigational augmentation, Earth observation and more. We're also seeing exciting new mission concepts enabled by the frequency to orbit that the hosted payload model offers.
"SSL has experience in integrating a wide variety of hosted payloads for commercial, government, and science customers, including x-ray sensors, imagers, and fully processed communication payloads. As demand for disaggregated space assets and lower cost missions grows, hosted payloads will continue to gain momentum as an important alternative to dedicated missions."—John Higham, Chief Architect, Advanced Concepts, SSL
---

"Payloads hosted on commercial GEO spacecraft leverage three key attributes:
1. Payloads are hosted on established busses, built by heritage manufacturers, and taken to orbit on proven launch vehicles
2. Payloads enjoy the benefit of residence on a long-life GEO spacecraft platform
3. Payloads are operated by experienced owner operators with a vested interest in the dependability of the platform
"Assembly of these attributes results in high probability mission success. This is especially important if the hosted payload (which originally could have been a 2-3 year demo) may continue to be operated well past the initial demo phase. Of additional importance is the secure operation of the payload and secure delivery of large amounts of data or RF services — both of which are done very well by established GEO operators using existing processes and in-place ground infrastructure.
"If a payload doesn't require a stable view from GEO, it can accept a large amount of program risk, is not required to be securely operated, can sustain occasional losses of data, and can be easily replaced/relaunched in case of failure then avenues for space access other than commercial hosting may be the preferred choice. Our experience suggests that when the benefits of commercial hosting are understood by the end user, commercial hosting becomes an obvious choice."—Bryan Benedict, Senior Director of Innovation & Satellite Programs, SES Government Solutions
www.hostedpayloadalliance.org/
Established in 2011, The Hosted Payload Alliance (HPA) is a satellite industry alliance whose purpose is to increase awareness of the benefits of hosted government payloads on commercial satellites.
The HPA seeks to bring together government and industry in an open dialogue to identify and promote the benefits of hosted payloads.
Editor's note
Also upcoming is the second annual SmallSat Symposium in Silicon Valley, which will be in session from February 5 to 8, 2018 — www.smallsatshow.com