When a GPS expert from The University of Texas at Austin was able to spoof the GPS signal of a super-yacht in the Mediterranean this summer and cause the yacht to change its course, the news raised concerns about the risk of terrorism for other types of vessels using GPS.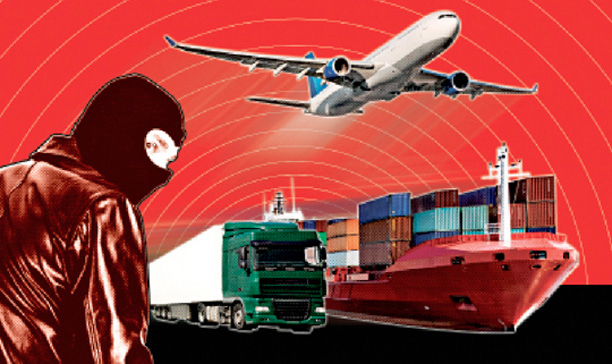 The research team, led by assistant professor Todd Humphreys of UT's Department of Aerospace Engineering and Engineering Mechanics at the Cockrell School of Engineering, broadcast a series of GPS signals that eventually overpowered the 213-foot yacht's authentic signals and made the vessel think it had gone off course; when the navigation system automatically responded by altering course, the yacht was in actuality straying from its proper course. The researchers had been invited onboard the super-yacht, which was off the coast of Italy at the time of the experiment, but the yacht's crew was unaware the vessel's course had been altered when the experiment was in progress.
Civilian GPS units may be at risk of spoofing, which could alter a ship's course without the crew knowing.
Good news for the research team, perhaps, but the experiment's results suggest that civilian GPS units used in commercial shipping can be spoofed or jammed by virtually anyone operating in close proximity to a targeted ship. (A similar experiment was conducted by the General Lighthouse Authorities of the United Kingdom and Ireland in 2010.) Since there is no other global position fixing system available—apart from a sextant—this is potentially bad news for the maritime industry.
Ships set and update their course, either manually or by autopilot, based on their current position fix. That means a subtly introduced and gradually growing error in the ship's position will cause a corresponding error in the course steered. (Military GPS signals are encrypted and hence not as susceptible to this type of spoofing.)
Inertial technology products such as KVH's 1750 IMU and CNS-5000 INS can address the risk of GPS spoofing on commercial vessels.
Solutions to make civilian GPS signals less vulnerable to attack are already being developed, and include a Cornell University team's modified GPS receiver whose wiggling antenna can detect a spoofing signal. But it will likely be years before changes can be designed and implemented.
KVH's CNS-5000 inertial navigation system combines a fiber optic gyro-based IMU with precision receiver technology to optimize raw GPS and IMU data.
Until then, a solution that can be implemented immediately is to equip commercial vessels with an inertial navigation system (INS), which incorporates inertial measurement technology with the GPS navigation system. Examples of inertial technology include KVH's 1750 IMU (inertial measurement unit) or the CNS-5000 INS.
These fiber optic gyro-based inertial systems are not susceptible to spoofing or jamming as they measure the Earth's rotation to determine position. Therefore, they can be used as backups to, and augmentation of, a vessel's GPS-based navigation to ensure it can not be spoofed or jammed.
If an attempt were made to spoof a ship's GPS signal, the integrated GPS/IMU system would immediately detect the error and take over the ship's navigation to keep it on the correct course. An alarm might also be implemented as part of the backup system, prompting the officers to thoroughly check their position using other techniques, such as RADAR, comparisons of depth soundings, and bearings and ranges off navigation buoys and landmarks.
As for the UT team, it's not known how soon they might be invited back onto the super-yacht in the Mediterranean, but for now Dr. Humphreys is getting the word out about the risks to the maritime industry. "With 90 percent of the world's freight moving across the seas and a great deal of the world's human transportation going across the skies, we have to gain a better understanding of the broader implications of GPS spoofing," Dr. Humphreys said. "I didn't know, until we performed this experiment, just how possible it is to spoof a marine vessel and how difficult it is to detect this attack."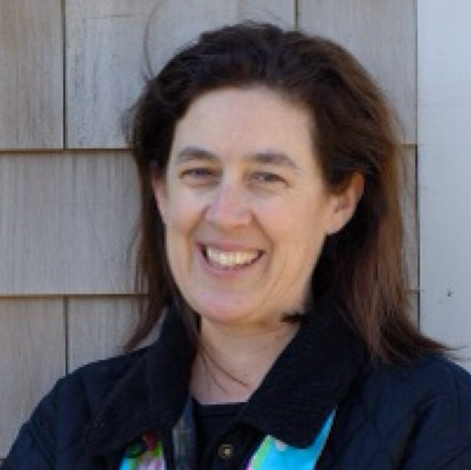 An informative video regarding GPS spoofing is available at the following URL:
http://www.youtube.com/watch?feature=player_embedded&v=ctw9ECgJ8L0
About the author
Jill Connors is a primary contributor to KVH MobileWorld, a blog produced by KVH Industries, Inc., a Middletown, Rhode Island-based provider of precision sensor products and mobile satellite broadband solutions. She was a reporter and magazine editor for 15 years prior to joining KVH last year.