Col. Carol P. Welsch arrived at Kirtland AFB from Los Angeles AFB, where she served as the Director of Engineering, Space Superiority Systems Wing (SYSW), Space and Missile Systems Center. As the SYSW Director of Engineering, she was responsible for systems engineering, technology development, and development planning of a $4B space control enterprise including space situational awareness and counterspace systems.

Col. Welsch graduated from Rensselaer Polytechnic Institute in 1988 with a Bachelor of Science in aeronautical engineering and completed Rensselaer's Air Force ROTC program as a distinguished graduate. Col. Welsch's career includes a diverse set of assignments as an engineer in the space acquisition, space operations, cruise missile flight test, and strategic intelligence fields.


Col. Welsch temporarily left the engineering field to serve as an Air Force Legislative Fellow to the Office of Senator Wayne Allard. As a member of Senator Allard's staff, she was responsible for all homeland security issues and assisted on military and space legislative issues. She followed this fellowship with assignments to the Air Staff Directorate of Space Operations and the Office of Legislative Liaison, where she served as the Secretary of the Air Force's focal point for all Air Force space legislative issues.

Col. Welsch previously served as the Director of the Space Development Group, and is a graduate of the Air War College at Maxwell AFB, Alabama.
MilsatMagazine (MSM)
How did you decide to make the U.S. Air Force your career? What generated your interest in developing expertise within the space segment of the service?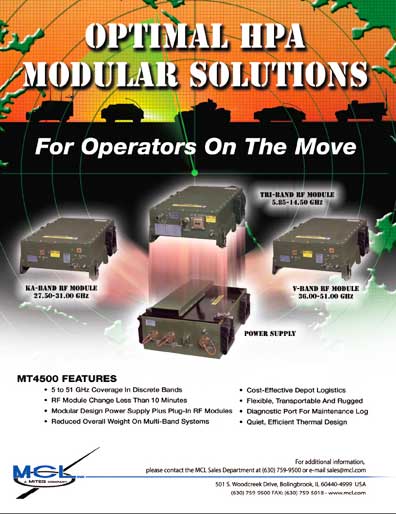 Col. Carol Welsch
My first two assignments in the Air Force were related to survivability analysis and flight testing of strategic bomber weapon systems, and I found those assignments to be interesting and challenging. However, I always had an interest in space programs and applied for a position at the 50th Space Wing at Schriever AFB for my third assignment. I was fortunate enough to get the position, and have stayed in the space community ever since.
I immensely enjoy the challenges associated with building satellites — the exquisite technologies, the creative problem solving, and the perfection demanded by systems which must operate flawlessly since they generally can't be repaired after launch. My decision to make the Air Force my career is a result of my passion for the work I am lucky enough to be assigned to perform.
MSM
How do you manage to juggle family and career successfully?
Col. Carol Welsch
Well, one may argue whether or not I do it successfully! I think juggling family and career is a struggle for many professionals today, and I'm no different. I am fortunate enough to have an incredibly supportive and understanding spouse, without which I'm certain I would not be where I am in the Air Force today. And I do my best to find time for family; it's amazing how much just taking a day off and spending it with loved ones can help you keep a balanced perspective.
MSM
What prompted your decision to enter the USAF's ROTC program at Rensselaer Polytechnic Institute, where we understand you also graduated, with honors?
Col. Carol Welsch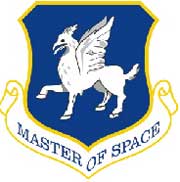 It wasn't "what" prompted me but rather "who", and that would be my parents. I had my heart set on going to Rensselaer to study aeronautical engineering, but my family couldn't really afford it and encouraged me to talk with the Air Force recruiter about an ROTC scholarship. The Air Force needed engineers and I needed a way to pay for Rensselaer, so it worked out well for everyone. And yes, I ended receiving a commission as a Distinguished Graduate. And while it's true that I signed up because of the scholarship, ROTC also instilled in me leadership and self-discipline, and was one of the smartest decisions I ever made.
MSM
Your time with the 50th Space Wing at Schriever AFB found you as the Chief, Studies and Analysis, for the Plans and Programs office. Did this deepen your resolve to achieve higher command and to influence the overall program with your developing expertise in this arena?
Col. Carol Welsch
The assignment at the 50th Space Wing provided me an excellent understanding of the challenges associated with day-to-day operations of many national security space systems. It also provided me the opportunity to work closely with many of the commanders at the 50th. These combined experiences gave me a broad understanding of Air Force space operations, which has been helpful throughout my career. Building space systems is great fun, but at the end of the day it's all about providing capability to the warfighter, and I credit my experiences at the 50th SW with helping me keep this perspective.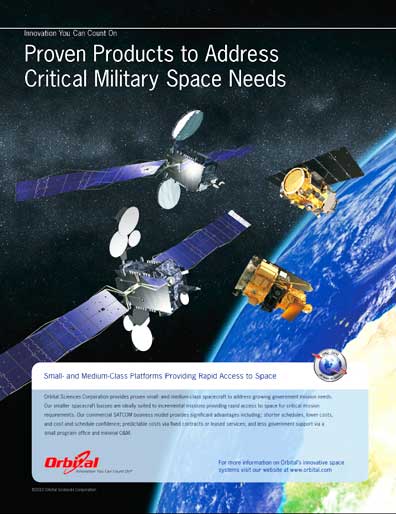 MSM
How much safer today are our warfighters, thanks to the U.S.A.F. and other services' commitment to space technology and military satellite communications?
Col. Carol Welsch
Our nation's space-based capabilities, including military satellite communications, is fundamental to the way we fight wars today. Satellite communications provide our forces the ability to synchronize efforts and move rapidly, able to stay ahead of an adversary's decision cycle.
Thanks to satellite communications, our forces can receive and send crucial information quickly and securely, all contributing to an unprecedented awareness of the battlespace. While these space-based capabilities provide our forces a distinctive advantage, it also drives an imperative to ensure that we can protect them and replace them in a responsive manner if necessary.
At SDTW, we are working to provide responsive satellites, launch systems, and ground systems to ensure our warfighters have the space-based capabilities where and when they need them.
MSM
Kirtland AFB in New Mexico has been your base home for a number of your most recent assignments... what are your responsibilities as the Commander of the Space Development Group? How does the SDDG support the activities of the Space Development and Test Wing, which is an integral part of the Space and Missile Center?
Col. Carol Welsch
As Commander of the Space Development Group, I'm responsible for managing and executing the Space Test Program (STP) and acquiring responsive space systems, including Operationally Responsive Space-1 (ORS-1).
Our core competencies are acquiring satellites to support the R&D and responsive space communities, designing missions to get those satellites on orbit, and integrating the satellites to launch vehicles or to other spacecraft. The nature of our R&D and responsive space missions drives us to focus on smaller, more affordable spacecraft and innovative methods to get as many payloads on orbit as possible.
Our missions tend to be fast-moving and dynamic, which creates many challenges and often forces us to accept more risk than a typical space program. The technologies proven out by the Space Development Group are available for Space and Missile Systems Center operational programs, which helps these operational programs reduce the risk to their system development efforts.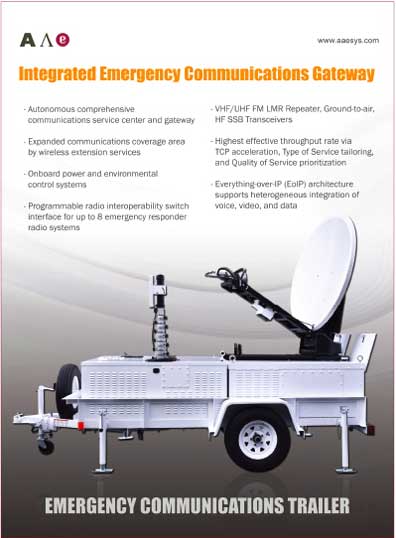 MSM
What are the current online projects for your group, and how viable are these project assignments, given the current administration's whimsy with military budgets?
Col. Carol Welsch
Our major projects right now are the ORS-1 spacecraft development, the STP S26 mission, and a number of collaborative projects with NASA. Our Space Test Program funding has been quite stable over the last couple of years and we expect it to continue to be stable in the future.
MSM
You temporarily left the engineering field to serve as an Air Force Legislative Fellow to the Office of Senator Wayne Allard. As a member of Senator Allard's staff, you were responsible for all homeland security issues and assisted on military and space legislative issues. You then followed this fellowship with assignments to the Air Staff Directorate of Space Operations, and the Office of Legislative Liaison serving as the Secretary of the Air Force's focal point for all Air Force space legislative issues. Given this political experience, has it been helpful in your dialogs with the previous/current administrations? How so?
Col. Carol Welsch
My assignments in Senator Allard's office and the Office of Legislative Liaison were tremendous experiences and provided me invaluable insights into the dynamics of our nation's legislative branch. Our nation's leaders face very difficult choices, and often don't have a lot of time to make tough decisions.
My experiences in Washington emphasized the criticality of providing decision-makers the best information possible, in a manner which is timely, understandable, and succinctly explains available options along an objective assessment of the costs, benefits, and risks associated with each of those options.
MSM
From previous interviews, you have expressed a concern over the shortfall of qualified engineers for the US aerospace program. Is this situation still true? How do you define a qualified engineer? And how, in your opinion, can we interest today's young students to pursue aerospace careers and entice them into STEM educational programs?
Col. Carol Welsch
I understand that the financial downturn may have helped aerospace companies address their shortages of engineers. However, this is not a long-term solution and we need to continue to encourage students to pursue STEM degrees.
Today I'm more optimistic than I was just three years ago. I haven't seen any statistics lately — my optimism is based purely on anecdotal evidence. The advent of cubesats has provided more students the opportunity to have hands-on experience in building satellites, and the quality of their cubesat experiments is very impressive.

I recently attended the AIAA/Utah State University Small Satellite Conference (
http://www.smallsat.org/
) and was struck by the increasing number of students attending this conference. They were enthusiastic and their projects showed great innovation. It seems that building cubesats is capturing the imagination of young students today. I'm hopeful that we can build on this momentum and continue to encourage young students to study STEM programs.
MSM
How are STP-funded missions assigned their manifest priority? And for those clients who have their own funding capabilities, how do they manage to receive SDG support for their spaceflight-testing projects?
Col. Carol Welsch
A 16-person multi-service executive panel serves as the DoD Space Experiments Review Board (SERB) to approve and rank experiments from across the DoD. DoD-sponsorship is the prerequisite which allows prospective experiments to seek SERB approval. SERB approval and ranking depends on the experiment's military relevance and scientific quality. We consider experiment priority, readiness, orbital requirements, and available flight options when developing a mission.For those clients who have their own funding capabilities, DoD policy authorizes STP to provide spaceflight services on a reimbursable basis.
MSM
How were you able to bring together all of the disparate third-party and service "parts" to cement together this unique mission?
Col. Carol Welsch
STP's charter is to provide spaceflight for the maximum number of experiments with the available STP budget. Launch is one of the most expensive aspects of providing spaceflight, so we seek to provide spaceflight for as many experiments as possible on any given launch opportunity. We have a long history of building technically and organizationally complex missions that involve multiple payloads and their respective supporting organizations.
MSM
Upcoming is the STP-S26 mission... could you describe this mission to our readers? Why is STP-S26 so important? Is there much in the way of inter-service cooperation
?
Col. Carol Welsch
Space Test Program Mission S26 (STP-S26) is the 26th dedicated small launch vehicle mission of the Department of Defense Space Test Program. STP-S26 is a multi-payload, dual-orbit mission launching scientific research satellites into low earth orbit. It will carry four micro-satellites (mini-fridge sized) and two nano-satellites (loaf of bread sized), deployed from Poly-Picosat Orbital Deployers (P/PODs), into a primary orbit of 650 km. The Hydrazine Auxiliary Propulsion System (HAPS) will then deliver two ballast masses to a secondary orbit as high as possible with a goal of 1200 km, demonstrating the dual orbit capability of the Minotaur IV launch vehicle.
S26 will enable 16 scientific experiments on orbit. These experiments will pave the way for a variety of future technologies ranging from miniaturized spacecraft components to space weather sensors. The STP-S26 mission has SERB experiments sponsored from throughout the DoD, including Air Force Research Lab, the USAF Academy, Army and Navy. The mission also includes NASA, NSF, and universities.
MSM
Would you please describe the various elements of this mission — what satellites are to be included in the payload and what is their individual purpose?
Col. Carol Welsch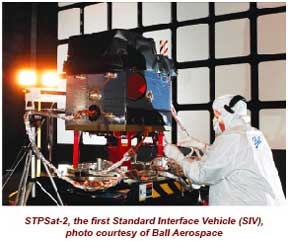 One of the four micro-satellites on the mission is STPSat-2, which hosts two SERB experiments and is the first Standard Interface Vehicle (SIV). The SIV was developed by STP as a means to reduce mission cost and lead-time with a common spacecraft bus, a standard interface, and a streamlined acquisition process.
Each SIV spacecraft can accommodate as many as four independent payloads. The potential to share the spacecraft and launch provides an opportunity for cost effective spaceflight for a variety of payloads. STPSat-2 will fly the Space Phenomenology EXperiment (SPEX), and Ocean Data Telemetry Microsat Link (ODTML) ranked #1 and #6 respectively by the 2006 SERB. The other three micro-satellites on this mission include the Air Force Academy's FalconSat-5, NASA's FASTSAT, and the University of Texas at Austin's FASTRAC. In addition to the four micro-satellites, this mission will launch two cubesats: NASA's O/OREOS and the National Science Foundation's RAX.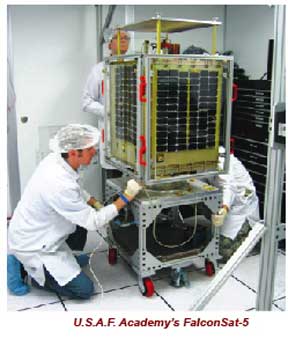 MSM
STP-S26 is also a return to the Kodiak Launch Complex — given some of the funding issues faced by this facility, how did the USAF decide on Kodiak as the center of launch activities for STP-S26? Also, how viable is the Minotaur IV launch vehicle for this mission?
Col. Carol Welsch
We launched DoD space experiments out of KLC on the Kodiak Star mission as a rideshare with NASA nine years ago, September 29, 2001, and are looking forward to returning to Kodiak. We considered Vandenberg AFB and Kodiak Launch Complex (KLC) for the STP-S26 mission, and Kodiak was selected in early 2008. The facilities at Kodiak are excellent, and the Alaska Aerospace Corporation's support has been outstanding. The Minotaur IV launch vehicle meets or exceeds the performance requirements for the S26 mission.
MSM
The launch schedule for STP-S26 was delayed for a while, with a new launch date now set, are all of the elements for this launch tracking as expected?
Col. Carol Welsch
Yes. All of the micro-satellites have arrived at the launch site, and the motor has undergone primary processing. The remaining launch campaign consists of the final integration, and finally launch. As of now everything is on schedule for a November 19th launch (knock on wood!).
STP-S26 will demonstrate emerging space technologies that reduce the cost and risk to the development of operational space systems. Additionally, we look forward to the successful demonstration of the Minotaur IV multi-payload adapter, HAPS, STP-SIV and NASA Marshall Spaceflight Center's Fast Affordable Science and Technology Satellite; all key enablers to greater cost efficiencies in providing spaceflight for DoD payloads. A mission success will also extend STP's heritage of using innovative approaches to provide access to space for as many SERB-approved DoD space experiments as possible for minimum cost. In fact, launch of the STP-S26 mission will mark a significant milestone in STP's 43 year history — the launch of the 500th experiment!
Interview by Pattie + Hartley Lesser, MSM — special thanks to SMC's LaGina Jackson and Joe Davidson