Just one year ago, Hughes announced the company's selection by the U.S. Air Force Research Lab (AFRL) to design and deploy a Low Earth Orbit (LEO) network at Thule Air Base, Greenland.
---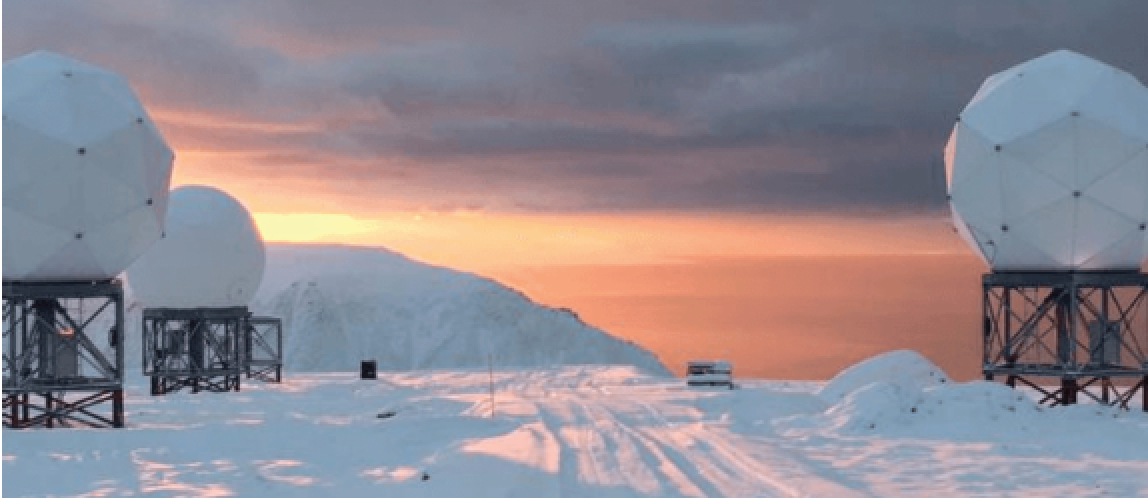 Sunset at Thule Air Base
---
Thule is the northernmost U.S. military installation, situated a little less than 1,000 miles from the North Pole. Built in the 1950s, the strategic base is used today for force projection, space superiority, and scientific research. The remote outpost at 76.32' North latitude is situated well outside the footprint of a typical geostationary satellite, which orbits the Earth above the Equator. Coupled with limited terrestrial connectivity, it was a veritable desert when it comes to connectivity — until recently.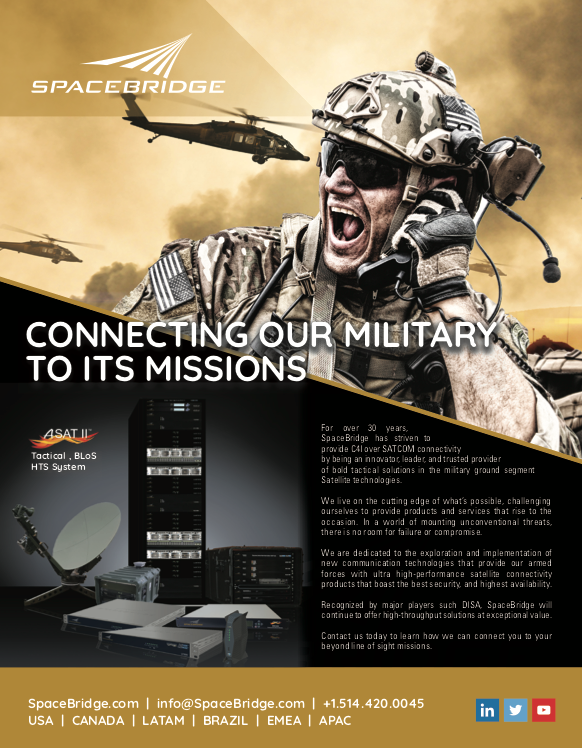 With LEO connectivity, the ~600 men and women living at this far-flung base are enjoying high-speed, low latency broadband for the first time, conducting experiments, connecting securely through virtual private networks and staying in touch with family and friends.
This Air Force Research Lab (AFRL) long term test is proving that the Hughes installed OneWeb network can support growth planning requirements. With video conferencing, streaming video and even interactive games, 100 base personnel were online simultaneously one recent evening, consuming close to a terabyte of connectivity.
"The testing has demonstrated the ability of emerging LEO networks to dramatically improve communications to areas that have traditionally been extremely difficult to serve. The residents at Thule have been thrilled with both the performance and stability of the network as they've used it to connect with family, friends, and colleagues around the world," said Dr. Brian Beal, Program Manager at AFRL.
The Thule LEO network, designed, integrated and installed by Hughes engineers using capacity from the OneWeb constellation, spans four antennas, delivering almost 14 TB of data per month, 24 hours a day, seven days a week, while reliably seeing the specified downlink and significantly lower latency (compared to GEO satellites).
More than half of the OneWeb satellites are already on-orbit, delivering full coverage of the northern regions spanning the Arctic, Alaska, Greenland and the U.K. and supporting not only the Thule base personnel, but government and coalition partners, as well.
---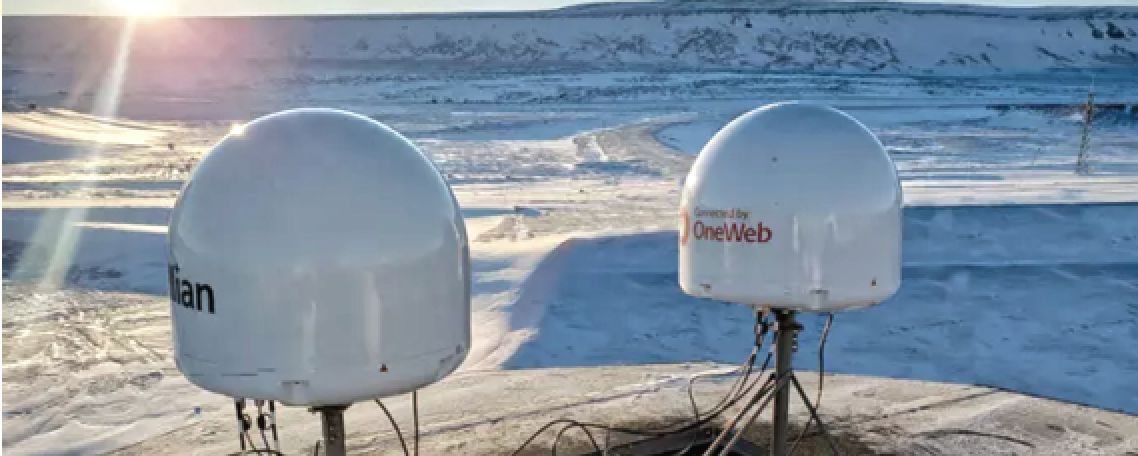 At the snowy outpost, two Intellian terminals dot the landscape connecting with the OneWeb satellites that orbit overhead.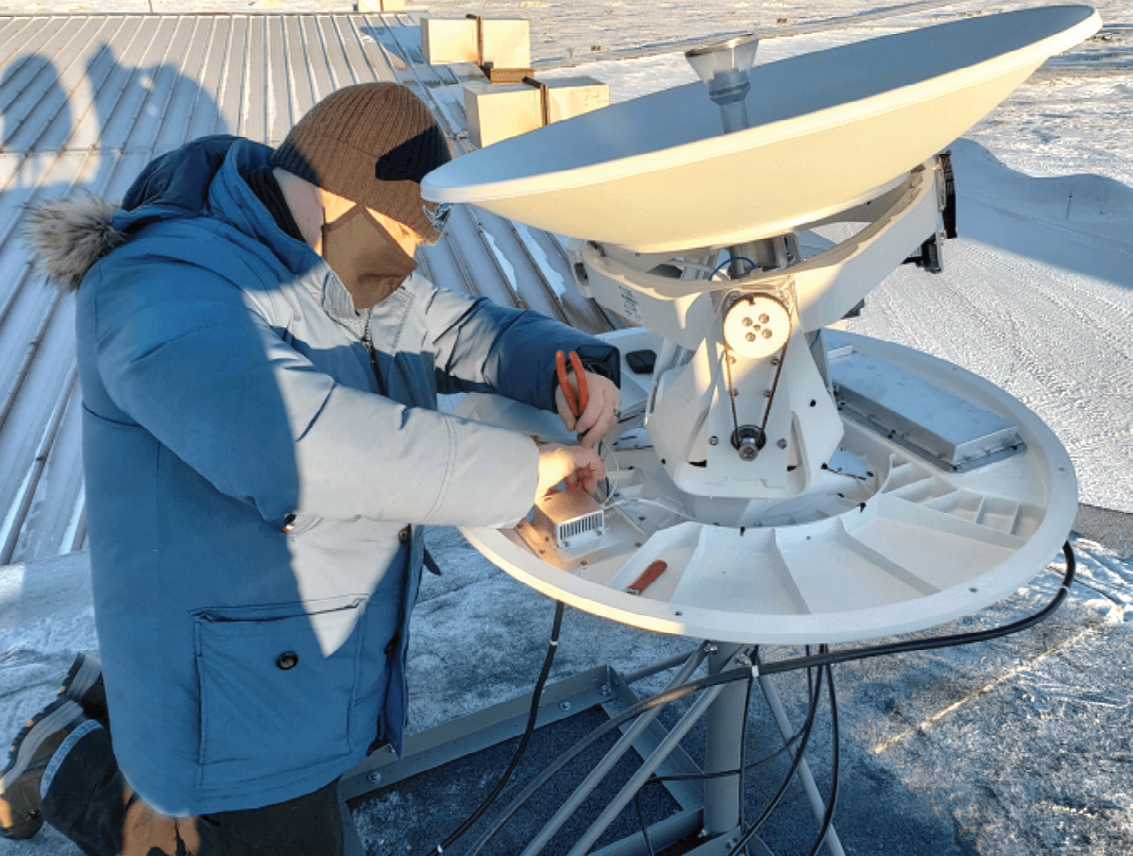 The nearby gateway for global communications.
---
The frozen environment presented a unique challenge when it came to implementing the solution. However, a judicious mix of timely site surveys and collaboration with the base logistics teams under AFRL guidance helped Hughes make the LEO system operational within a short time.
From Morale Welfare and Recreation (MWR) applications, the Thule LEO implementation paves a path towards detailed performance assessments for mission-critical base applications. The low-latency connectivity is now fundamental to defending against emerging high velocity threats, and the Hughes team stands ready to support the evolving customer needs in Thule – and around the world.
Turning what was once just a frozen outpost into a hub of resilient satcom networking for tactical, multi-domain operations.
www.hughes.com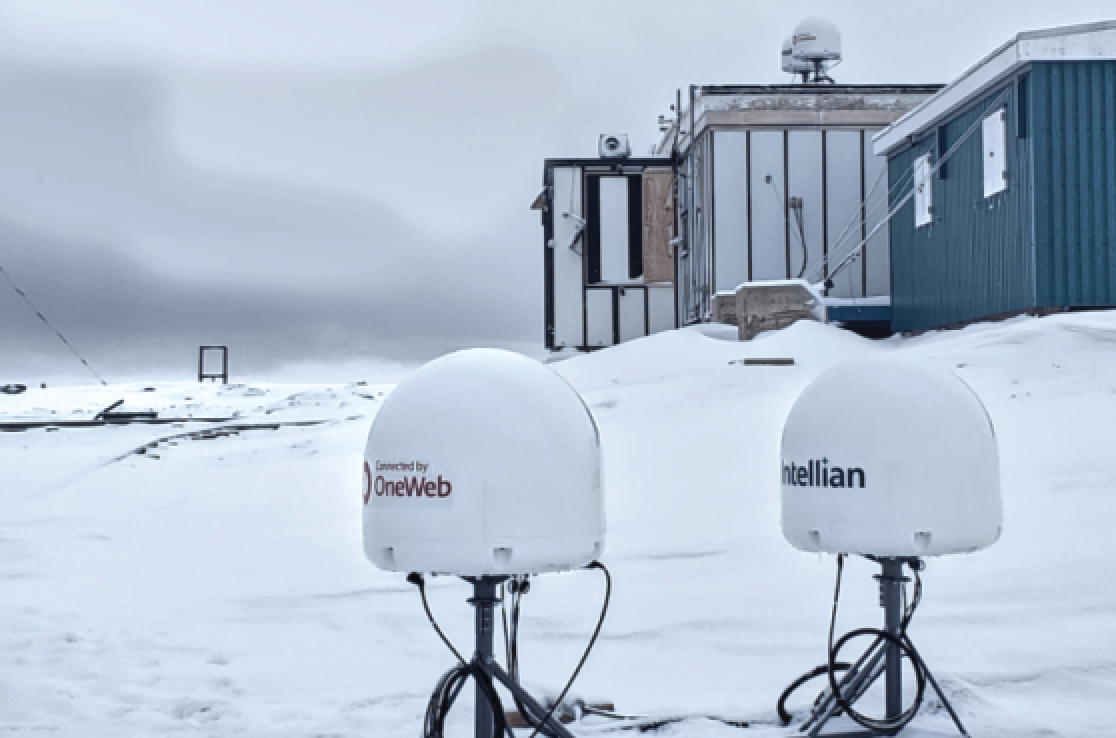 Under the dome-shaped terminal covers, parabolic antennas rotate to maintain connection with the satellite beams…
---