Positive Progress For OCX
Two years behind schedule and costing double the original estimate at $3.6 billion, there is finally some good news for the US Air Force in regard to the Raytheon project for the GPS ground station, OCX—during a recent quarterly review, Raytheon was determined to have made positive progress on the OCX program.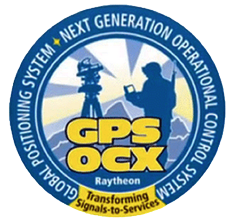 The accuracy of the PNT (Position, Navigation and Timing) signal is supposed to be doubled for OCX when implemented.
Additionally, the incorporation of cybersecurity systems against internal and external attacks and communications with all US satellites is expected.
There was a question as to whether or not Raytheon would be authorized to continue their work due to needed performance improvements by that company, especially when a Nunn-Mccurdy breach occurred due to excessive program cost overruns.
Earlier this year, in order to develop interim solutions for the system, Lockheed Martin received a $96 million award to engage in such work. The reason for this action was that there was the distinct possibility that at least three GPS III satellites could launch before the ground station system was ready for activation. If this was not undertaken, the advanced capabilities of the satellites would be unavailable for users.
A determination was made that, in spite of the challenges faced by Raytheon, there was no "reasonable alternative" for OCX, so the program was not canceled and the USAF decided to continue the project with the company.
Software automation development, the deployment of the platform, and a significant improvement in the software resulted in program rehabilitation, according to Raytheon.
Expect continued pressure by the US Air Force and the budget folk in Congress on Raytheon to move the OCX project along with, hopefully, no negative quarterly reviews to impede the final implementation.
www.raytheon.com/capabilities/products/gps_ocx/
---
45th Space Wing Does It Again
The US Air Force's 45th Space Wing has, once again, proven their mettle as they successfully supported the SpaceX Falcon 9 ABS/Eutelsat-2 launch June 15, 2016, at 10:29 a.m. ET from Launch Complex 40 Cape Canaveral Air Force Station, Florida.
A combined team of military, government civilians and contractors from across the 45th Space Wing supported the mission with weather forecasts, launch and range operations, security, safety and public affairs.
The wing also provided their vast network of radar, telemetry and communications instrumentation to facilitate a safe launch on the Eastern Range.
www.patrick.af.mil/
---
GPS Constellation Completed
A United Launch Alliance (ULA) Atlas V rocket successfully launched the MUOS-5 satellite for the US Navy, with the rocket lifting off from Space Launch Complex-41 on June 24 at 10:30 a.m. EDT.
MUOS-5 is the final satellite in the five-satellite constellation, which provides warfighters with significantly improved and assured communications worldwide.
"We are honored to deliver the final satellite in the MUOS constellation for the US Navy," said Laura Maginnis, ULA vice president, Custom Services. "Congratulations to our navy, air force and Lockheed Martin mission partners on yet another successful launch that provides our warfighters with enhanced communications capabilities to safely and effectively conduct their missions around the globe."
The mission was ULA's fifth launch in 2016 and 108th launch since the company formed in 2006.
MUOS-5 was the seventh mission to be launched aboard an Atlas V Evolved Expendable Launch Vehicle (EELV) 551 configuration vehicle, which includes a 5 meter diameter payload fairing and five solid rocket boosters.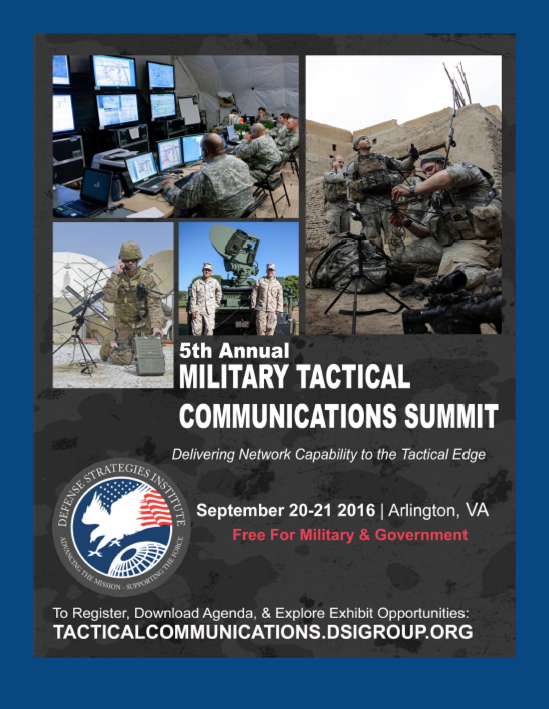 The Atlas booster for this mission was powered by the RD AMROSS RD-180 engine and the Centaur upper stage was powered by the Aerojet Rocketdyne RL10C-1 engine.
"I am so proud of the team for all their hard work and commitment to 100 percent mission success," Maginnis said. "It is amazing to deliver our second national security payload from the Cape in just two weeks. I know this success is due to our amazing people who make the remarkable look routine."
ULA's next launch is the Atlas V NROL-61 mission for the National Reconnaissance Office, scheduled for July 28 from Space Launch Complex-41 at Cape Canaveral Air Force Station, Florida.
The EELV program was established by the US Air Force to provide assured access to space for Department of Defense and other government payloads.
The commercially developed EELV program supports the full range of government mission requirements, while delivering on schedule and providing significant cost savings over the heritage launch systems.
And, as is their norm, the 45th Space Wing fully supported the United Launch Alliance MUOS-5 launch from Space Launch Complex 41.
www.ulalaunch.com
---
UTC Aerospace Has A Commitment
Designed to Fix, Track and Assess targets though unit agility and multiple sensing modalities, as well as through the use of broad area search capabilities, UTC Aerospace Systems' MS-177 multi-spectral imaging (MSI) and long-range ISR sensor has won over Northrop Grumman.
A contract has been awarded to the firm that will support the integration and testing of the MS-177 onto the RQ-4B Global Hawk Unmanned Aircraft System (UAS).
The enhancements made to the MS-177 sensor system include a gimbaled optical design, a wide area search mode and a motion imagery mode. These enhancements allow the MS-177 sensor system to collect greater than six-times more area coverage per hour than the current SYERS-2B sensor operating on the U2 platform. MS-177 also has the ability to continuously track a target without having to change the flight path of the UAS.
UTC Aerospace Systems, a unit of United Technologies Corp. was awarded a contract to support the integration and testing of the MS-177 multi-spectral imaging (MSI) and long-range intelligence, surveillance and reconnaissance (ISR) sensor onto the Northrop Grumman RQ-4B Global Hawk Unmanned Aircraft System (UAS).
Adding the MS-177 system to the Global Hawk is part of the US Air Force's planned modernization activities for the platform.
Kevin Raftery, Vice President, ISR, UTC Aerospace Systems, commented that over the past three years, his firm has enhanced the MS-177 sensor system with advanced technology to provides US combatant commanders with unmatched imaging, detailed surveillance and actionable intelligence.
www.utc.com
www.northropgrumman.com
---
Expanded European RPA Ops
Expanding RPA operations within European airspace is the focus of a new agreement between General Atomics Aeronautical Systems, Inc. (GA ASI) and the NLR-Netherlands Aerospace Center—the result will be to support expanded ops approval for the former firm's RPAs to fly in the aforementioned airspace.
NLR happens to be one of the world's leading experts on the global Air Traffic Management (ATM) system, with particular experience in Europe. GA-ASI will continue to leverage NLR's full air traffic control simulation facility and more than 15 years of experience in RPA systems to help solve the critical questions surrounding the safe and efficient integration of RPA into non-segregated airspace, as the Predator B RPA is currently permitted to operate in segregated airspace..
While Predator B is currently operational in segregated airspace in Europe, this collaboration is intended to expand operations into non-segregated airspace.
Starting in 2012, GA-ASI embarked on a company-funded project to produce a STANAG 4671-complaint configuration of the Predator B MALE UAS. This NATO standard defines a basis for UAS airworthiness certification which is compatible with civil airspace operations in the member countries. The initial flight of the "certifiable" Predator B configuration will occur in 2016.
www.ga-asi.com/
www.nlr.org/
---
In Case It Gets "Real"...
As a culture, communications are everywhere—cell phones, email and radios are used by members of the armed forces every day without ever having to worry about them... but what would occur if these communication devices suddenly were not available anymore? What happens when disaster strikes and we lose the ability to talk to one another
This is the type of situation the Quartermaster Liquid Logistics Exercise prepares all to face.
More than 700 Army Reserve Soldiers are taking part in QLLEX at Fort A.P. Hill, Virginia, this year.
This training exercise is will train troops on how to conduct the major aspects of aide civilian authorities to include water purification, establishment and sustainment of communications as well as fuel and water distribution.
"We are sent to areas that have been devastated, areas where there is no power or communications, and we're able to set up equipment and immediately have communications that reach up to 40 miles from our location," said Air Force Tech Sgt. Gregory Mackel, a cyber operations technician with the 910th Communications Squadron out of Youngstown, Ohio.
"We provide the Joint Incident Site Communications capability which is designed for natural disaster response within the 48 continental United States," Mackel said.
In previous years, if there was a natural disaster in the US, the National Guard would be activated by the state and possibly the surrounding states in which the incident occurred.
Then, in 2012, the National Defense Authorization Act was passed, which allows for a state government to activate Reserve Soldiers for assistance with civil authorities.
"Our job is to connect two agencies together," Mackel explained. "We act as an interconnecting agency. The civilian agency provides us with a radio, and we take a military radio, and we can cross band them and communicate together."
Communications capability during an exercise or a national emergency can use a large amount of bandwidth which puts strain on a network.
"To have the Air Force come in and provide added signal is invaluable to our mission," said Chief Warrant Officer Nicholas Chadwick, officer in charge of communications for QLLEX.
"Without their added support, I don't think we'd be adequately prepared to deal with the bandwidth constraints or worst case, the network going down on our side," said Chadwick, who is with the 316th Expeditionary Support Command, Coraopolis, Pennsylvania.
Chadwick went on to explain that redundancy in signal, which is providing the same service at the same time, creates a contingency.
"The support they bring adds a level of redundancy so that if we have issues with our signal, we can switch over to theirs or vice versa," said Chadwick. "If radio signal goes down, we can use their cell phone signal."
Communication in a time of crisis is a necessity. Crises such as Hurricanes Katrina and Rita in 2005 and Hurricane Sandy in 2012 caused massive destruction. Hurricane Sandy was the first time Reserve Soldiers were called up to respond to a natural disaster.
"Once we reach a destination, we have a two-hour time window to be fully operational," said Mackel. "We use a six-person team to build our operation from the ground up."
"We carry our own shelter and generators with us, so we could essentially be operational indefinitely," Mackel said. "We can stay for the long haul if needed or until a larger provider can come in for assistance."
Services provided at QLLEX include data transfer, radio communications, video teleconferencing, and commercial and Department of Defense Internet capabilities.
Military Reserve forces have training that must be conducted monthly to maintain proficiency in a troop's occupational specialty. This training allows units to maintain their readiness to be activated.
"We do training where we activate our satellite connection every month to ensure everything is up to date and working fine," explained Mackel.
"The Air Force Reserve Command has six of our units, so if they are spread out appropriately they can all be linked together and create a fully meshed network within a very short period of time," said Mackel.
Chadwick explained that the Air Force "has capabilities the Army just doesn't have, so to bring them into this exercise makes them a great combat multiplier."
"We were short on signal assets as is, and we are in two geographically distant areas," Chadwick said. "They brought the ability to have video teleconferencing in the field, which is very impressive in itself."
Chadwick explained that having the extra assistance also helps significantly in reporting to leaders. "They get to see how the Army operates, and we get to see how they operate."
Story by Spc. James Bradford, 372nd Mobile Public Affairs Detachment, US Army
---