As we look back at 2015 on behalf of the Alliance and the mission we're seeking to advance, we can reflect upon a number of successful events and activities—the culmination of which presents an important picture for hosted payloads and can help us chart a path forward.
Leveraging the momentum from the US Air Force' Hosted Payload Solutions (HoPS) IDIQ announced in 2014, industry and government alike anticipated increased activity in the area of hosted payloads for 2015. Yet, here we find ourselves in December without a tangible procurement activity pointing to the success of the contracting vehicle.
The first question we as an Alliance and our stakeholders in government must ask ourselves is "Why?" With so much support on both sides of the fence and an ample framework for acquisition, what is it that has held up progress?
In June of 2015, the HPA met with more than 35 House and Senate offices during our annual Hill Day in Washington, DC, to advance the cause and seek an answer to this question. As a result of this engagement, as well as a series of senior engagements with Defense officials, we discovered that much of the answer lies within the budgetary framework; not just a simple numbers game, but in the way hosted payload programs are (or are not) valued.
In today's budget-constrained environment, priority has been placed on advancing those programs with greatest operational capability and sustainability by necessity. When current programs of record supporting the warfighter today are challenged, there is little to no room to begin a new effort or explore alternatives, even when those very alternatives have the potential of saving significant amounts of time and money in the long run.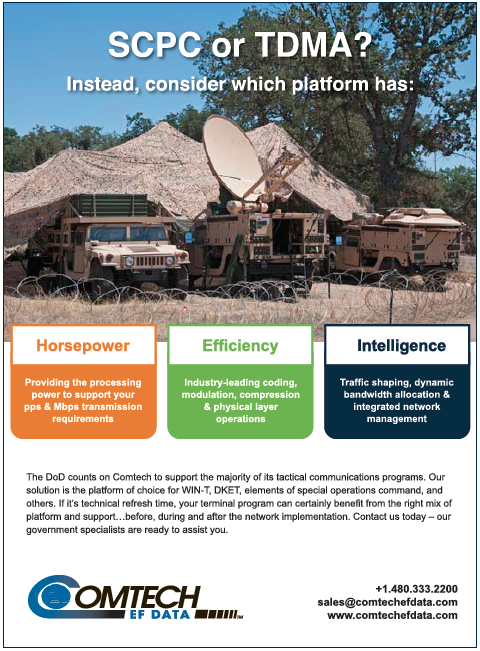 Herein lies the challenge and our task for 2016. For commercially hosted government payloads to become a regular way of delivering space capability, they must be viewed as critical operational components alongside existing programs of record. The government must place a priority on these programs for the capability they can deliver, the critical innovation they enable and the cost savings they bring.
As an alliance, we must craft a high-level contact plan for 2016 and engage senior leaders to encourage weighted fingers on the scale when evaluating the importance of these programs to ensure they make the cut in the budgeting process.
With this heavy backdrop, we would be remiss if we neglected to highlight programs outside of the HoPS IDIQ that have proven successful in recent months. In the first half of 2015, two hosted payload contracts were announced with the NASA GOLD program and the FAA WAAS
hosted payload.
These programs signify an impressive ability by our Federal Civilian agencies to continue to press forward in bringing these important capabilities to bear. Though the development road was long and winding for both programs, government and industry both found success.
The HPA engaged in a number of important discussions with government and industry over the course of the year, and hosted several key events that brought together various stakeholders from both sides. Arguably, one of the most illuminating events hosted by the Alliance occurred just last month in London during Global MilSatCom.
During this half-day forum, the Alliance brought together representatives from nearly a dozen different nations to discuss the time, cost and technological benefits of commercially hosted government payloads in a lively exchange that resulted in heightened perspectives and established important connections between industry and government. The event made clear that expanding the HPA reach to more deliberately include international government entities is particularly key, and that the value for both would be proven in the months and years ahead.
As we move to close on a year with notable awards, progress and, perhaps, heightened awareness of areas where government and industry can further improve the relationship and program viability in the years to come, we bring in a new year filled with promise and more hard work on the horizon.
Our continued engagement with Congress, senior policy makers in the Pentagon and of course our end users worldwide is critically important. It is a task not meant for the weary; it is a task not well suited to the short-sighted. It is, however, one in which all are likely to reap the rewards by advancing a cause that makes sense, and at the end of the day, quite literally has the capability of saving time, money and lives.
Here's to an "All Hands on Deck" theme for 2016.
hostedpayloadalliance.org/
Nicole Robinson is the Chair of the Hosted Payload Alliance. She is also the Corporate Vice President, Communications and Government Affairs, for SES Government Solutions.
The Hosted Payload Alliance was established in 2011 and is a satellite industry alliance whose purpose is to increase awareness of the benefits of hosted government payloads on commercial satellites. The HPA seeks to bring together government and industry in an open dialogue to identify and promote the benefits of hosted payloads. The HPA:
• Serves as a bridge between government and private industry to foster open communication between potential users and providers of hosted payload capabilities
• Builds awareness of the benefits to be realized from hosted payloads on commercial satellites
• Provides a forum for discussions, ranging from policy to specific missions, related to acquisition and operation of hosted payloads
• Acts as a source of subject-matter expertise to educate stakeholders in industry and government.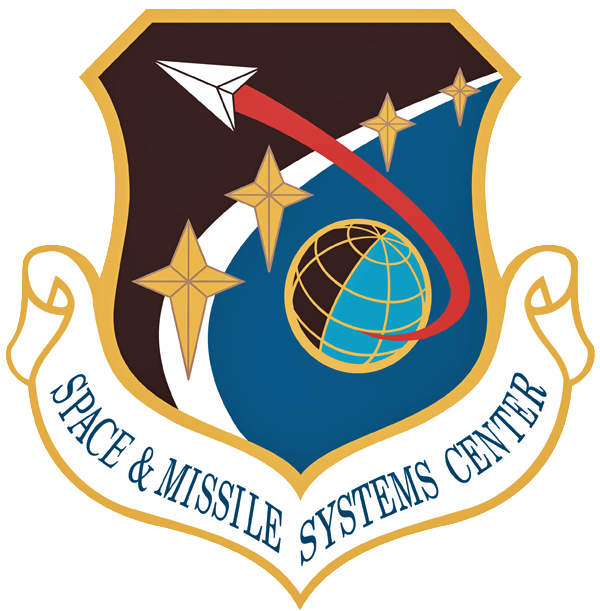 About HoPS
The US Air Force Space Command's Space and Missile Systems Center (SMC) awarded an indefinite-delivery-indefinite-quantity, or IDIQ, contract under the Hosted Payload Solutions, or HoPS, program, in July of 2015. Companies competed to be included in one of two lanes: geosynchronous orbit, or GEO, hosted opportunities and Medium Earth Orbit / Low Earth (MEO | LEO) orbit hosting opportunities. Companies were allowed to compete in both lanes.
The multiple-award HoPS IDIQ contract provides a rapid and flexible means for the government to acquire commercial hosting capabilities for government payloads. The HoPS contract provides flexibility for up to approximately six hosted payloads and a total value of up to $494.9 million. The contract created a pool of qualified vendors to fulfill the U.S. Government's need for various hosted payload missions.
The HoPS IDIQ procures fully-functioning on-orbit and ground systems services for government-furnished hosted payloads on commercial platforms. The HoPS IDIQ can also be used to procure hosted payload studies that may or may not materialize into future missions.
SMC also awarded the IDIQ contract's first competitive delivery order for the National Aeronautics and Space Administration's Tropospheric Emissions: Monitoring of Pollution, or TEMPO, mission study. From the newly formed competitive pool, as many as four GEO lane contract holders will be awarded study contracts to examine the feasibility of accommodating the TEMPO instrument as a hosted payload. Each six month study is valued at less than $800,000. NASA plans to use the HoPS IDIQ for the subsequent TEMPO Mission Delivery order.

The Air Force Space Command's Space and Missile Systems Center, located at Los Angeles Air Force Base, California, is the Air Force's center of acquisition excellence for acquiring and developing military space systems. The organization's portfolio includes GPS, military satellite communications, defense meteorological satellites, space launch and range systems, satellite control networks, space based infrared systems and space situational awareness capabilities.
The HoPS awards of $494,900,000 each were assigned to:
• Astrium Services Government, Inc., Rockville, Maryland
• Boeing Co., El Segundo, California
• Eutelsat America Corp., Washington, District of Columbia
• Exoterra Resources, Littleton, Colorado
• Harris Corp. Government Communications Systems Business Unit, Palm Bay, Florida
• Intelsat General Corp., Bethesda, Maryland
• Lockheed Martin Corp., Littleton, Colorado
• Merging Excellence and Innovation Tech, Inc., Houston, Texas
• Millennium Engineering & Integration Company, Arlington, Virginia
• Orbital Sciences Corp., Dulles, Virginia
• Space Systems/Loral, LLC, Palo Alto, California
• SES Government Solutions, McLean, Virginia
• Surrey Satellite Technology, Englewood, Colorado
• ViviSat, LLC, Beltsville, Maryland
The contract has a five-year ordering period from the date of award. Work will be performed predominantly at the contractors' locations mentioned above and is expected to be completed by Jan. 31, 2029.
---