There is a growing desire to stay connected, no matter where you are. Whether you are an executive answering emails on a business trip, a student checking social media on a smartphone, or a soldier on the battlefield communicating across the theater, the expectation is that there will be a fast, high-bandwidth, and reliable connection available anywhere in the world.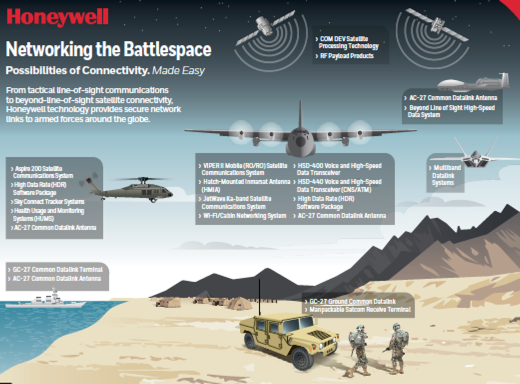 However, creating and maintaining that high-speed, high-bandwidth environment anywhere in the world can be a challenge, particularly for the military. Military connectivity has vastly different needs and requirements for voice and data applications compared to civilian use.
The military's non-traditional flight paths, remote operations, trans-oceanic routes and need for security means it can't rely solely on land-based radio and cellular coverage. When looking at platforms, there's a unique challenge especially when looking at helicopters, which bring heavy vibrations and spinning rotor blades, which creates a difficult environment for consistent connectivity.
Most importantly, security and safety of data and communications transmissions are paramount. In the end, though, regardless of the mission or the location, whether in the air or on the ground, the system has to work.
Honeywell has responded to this demand and unique environment for the military by networking the skies with satellite connectivity to provide one of the most secure and reliable broadband airborne network for civilian and military operators worldwide.

From airborne equipment, to software packages; from the ground, to the aircraft in the air, to the satellites in space, Honeywell technology provides vital situational awareness, enhancing safety and ensuring mission success for warfighters, troops and more around the globe.
Honeywell's aerospace business unit develops innovative solutions for more direct and on-time flights, safer flying and runway traffic, along with aircraft engines, cockpit and cabin electronics, wireless connectivity services, satellite components, and more.
More specifically, Honeywell has a range of flexible and customizable airborne satellite communications for fixed- and rotary-wing aircraft. Regardless of mission, aircraft type or system requirements, Honeywell has a solution designed to meet the needs of the operator.
JetWave Ka-Band Satellite Communications System
Powered by the Inmarsat Global Xpress satellite network, the JetWave family of products provides seamless global broadband service for military and commercial operators. This system is ideal for high-bandwidth, high-speed environments, including large military transport aircraft and others.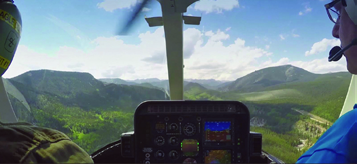 Aspire 200 Satellite Communications System and High-Data Rate (HDR) Software Package
The Aspire 200 system creates an industry first—broadband speeds and data rates in a helicopter environment. The system's HDR software package cuts through the impacts of the rotorwash on the satellite communications signal, offering 50 percent higher data rates (up to 650 Kbps per channel) than other systems on the market.
VIPER Mobile Satellite Communications Terminal
VIPER, a palletized high-speed data terminal, is a flexible, Roll-On/Roll-off system that is ideal for rapid deployment for missions that require a broadband communications pipe.
Hatch-Mounted Inmarsat Antenna (HMIA)
This Inmarsat antenna can be used to instantly add voice and broadband data communications capabilities to C-130 type aircraft. Features include a non-permanent, no-scar installation that can be quickly performed by just one person.
Honeywell's presence in the military connectivity ecosystem is expanding. This year, Honeywell acquired COM DEV, making the company the leading producer of space-qualified passive microwave equipment and RF payloads for military and commercial communications satellites.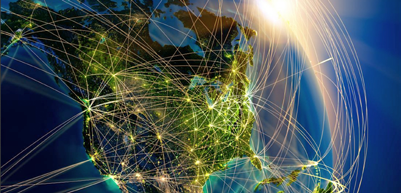 In addition, the COM DEV acquisition provides Honeywell with the capability to offer advanced space based optical and RF instruments for a range of remote sensing applications in fields such as science and astronomy, space situational awareness and environmental monitoring.
The demand for always-on and reliable connectivity—regardless of application or mission—is growing exponentially. Honeywell and its portfolio of innovative products and services across the connectivity ecosystem are ready to ensure our warfighters and troops data needs are always met.
aerospace.honeywell.com
Tom Hart is Vice President of the Defense Aftermarket Americas business for Honeywell Aerospace's Defense & Space business. In this role, he is responsible for providing strategic and tactical leadership to achieve the business objectives for Honeywell's Defense Aftermarket business, consisting of all U.S. DoD, Canada, and commercial helicopter customers across the Americas.
Prior to this role, Hart was Vice President of Technical Sales and Operations for the Honeywell Defense & Space in June 2013. In this role, he was responsible for providing technical sales leadership for the global Defense and Space business, defining, deploying and continuously improving our sales operations processes, as well as driving sales pursuits for advanced technology funding that support Aerospace technologies.
Hart previously served as Vice President for Sales & Business Development for the Defense Aftermarket Americas Business Segment, Honeywell Defense & Space responsible for leading the business development and marketing effort to identify, capture, and retain new business opportunities for the America's Defense Aftermarket segment which has annual revenues of over $1.3b.
Tom has been with Honeywell for more than 13 years and has worked in a variety of Leadership and Business Management roles. Tom has a broad base of experience in business leadership, Sales and Systems Implementation roles. Prior to his current position, Tom was the leader of Honeywell's Aerospace Trading business from December 2006 through August 2009.
---