Leveraging New Collection Strategies for GEOINT
The 2nd GEOINT and Open Source Analytics Summit, occurring on September 19 and 20, seeks to find solutions to the challenges promoted by the integration of open-source geospatial imagery with classified sources in order to provide the IC with the highest quality GEOINT data available.
Building on the success of last year's GEOINT & Open Source Analytics Summit, Defense Strategies Institute's summit provides a collaborative, open forum, where attendees will convene to discuss technological solutions and best practices that enhance the Intelligence Community's ability to process, exploit, and disseminate open source data.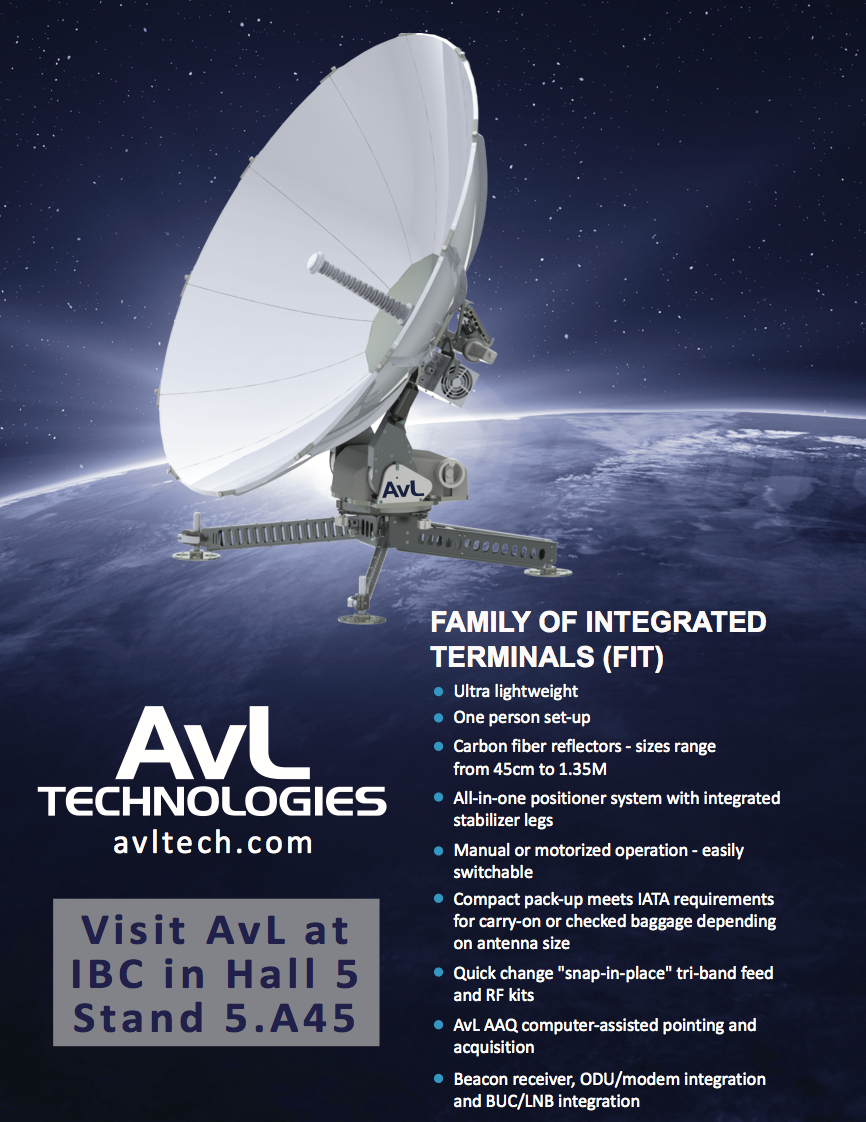 This year DSI will bring together senior leaders within DoD, the IC, Federal Agencies and Industry and academia for two days of off the record briefings and informal discussions in Alexandria, Virginia. The Summit seeks to find solutions to the challenges promoted by the integration of open-source geospatial imagery with classified sources in order to provide the IC with the highest quality GEOINT data available. The dialogue will focus on this year's theme of "Leveraging New Collection Strategies to Enhance the Nation's GEOINT Capability."
Confirmed speakers include:
• Dr. Anthony Vinci, Director of Plans and Programs, NGA
​• Dr. Joseph Fontanella, Director, US Army Geospatial Center
​• John Burkert, Director, Air Force GEOINT Office, U.S.A.F.
​• Patricia Guitard, Deputy CIO, Senior Technical Advisor for OSINT & Office of the Deputy Chief of Staff, G-2, U.S. Army
​• Col. Sean Larkin, USAF, Commander, NASIC
​• Chris Rasmussen, PM, Unclassified GEOINT Pathfinder PM & Public Open Source Software Development Lead, NGA
Seating is limited. In order to allow for actionable discussion and dialogue amongst speaker and attendees, seating will be limited.
For more information and to register for the 2017 GEOINT and Open Source Analytics Summit, please visit geoint.dsigroup.org/
Satnews Publishers is the official media partner of the 2nd GEOINT & Open Source Analytics Summit.
---
Final RFP Released By U.S.A.F. for GPS III and AFSPC-8 Launch Services
The U.S. Air Force released a final Request for Proposal (RFP) for an Evolved Expendable Launch Vehicle (EELV) Launch Service supporting the Air Force Space Command (AFSPC)-8, AFSPC-12 and GPS III 4-6 missions.
The draft RFP was released on May 3 to obtain industry feedback for the final RFP. After extensive industry engagements and Government reviews, the final RFP was released on June 29, 2017, with proposals due back to the Air Force no later than August 14, 2017 in accordance with the solicitation instructions.
The contracts for these missions are expected to be awarded in Fiscal Year (FY) 2018.
The Air Force will award multiple firm-fixed price contracts that will provide the government with a total launch solution for the AFSPC-8, AFSPC-12 and three GPS III missions.
Each award includes launch vehicle production, mission integration, and launch operations. If an offeror is awarded multiple missions, the Air Force will award one contract with that offeror to cover all awards.
The three GPS III missions will be awarded as a single "winner take all" block and the remaining missions will be awarded individually.
The Air Force's acquisition strategy for this solicitation achieves a balance between mission success/operational needs, and lowering launch costs, through reintroducing competition for National Security Space missions.
"This solicitation marks another opportunity to foster competition on the EELV program in an effort to reduce launch costs while maintaining assured access to space with two or more launch providers," said Lt. Gen. John Thompson, Space and Missile Systems Center commander
The AFSPC-8 mission is comprised of two identical Geosynchronous Space Situational Awareness Program (GSSAP) satellites, known as GSSAP 5 and 6. AFSPC-8 will be launched during the third quarter of Fiscal Year (FY) 2020 into a geosynchronous orbit.
The AFSPC-12 mission is comprised of a forward space vehicle (SV) and an aft SV. The forward SV is known as the Wide Field of View (WFOV) Testbed and the aft SV is a propulsive Evolved Expendable Launch Vehicle (EELV) Secondary Payload Adapter (ESPA).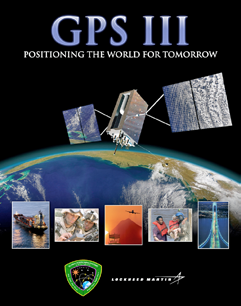 Both SVs will be launched during the second quarter of Fiscal Year 2020 into a geosynchronous orbit.
The three GPS III missions will deliver sustained, reliable GPS capabilities to America's warfighters, our allies, and civil users.
GPS provides positioning, navigation and timing service to civil and military users worldwide.
This is the fifth competitive launch service solicitation under the current Phase 1A procurement strategy.
The Phase 1A procurement strategy reintroduces competition for National Security Space launch services.
---
Up To Date Maps for Military Ops Offered by Airbus
Sometimes roads lead to the wrong places, bridges no longer stand, or rivers are wider than anticipated.
Troops moving on the ground never exactly know what they'll encounter when traveling across new terrain. Every move is critical and knowing what is ahead is crucial. Misinformation leads to delays and other problems that can affect the outcome of a mission.
Created in partnership with Thales exclusively for the French Army, Modules Géographiques Projetables (MGP), is a deployable, modular system that produces up-to-date maps for external operations on foreign soil. The maps help personnel move safely and make more informed decisions by reducing the risk of encountering blockades, hidden adversaries, or getting stuck on unsuitable terrain.
MGP is certified for harsh climatic conditions and for transport by land (road, train), sea and air. Whenever technical information is needed about the camber of a road, the width of a river, or whether a bridge is strong enough, the system produces high quality geographic and thematic maps in the quickest possible time.
Hundreds of different types of information can be collected and added in different information layers on thematic maps. The mapping data is complemented with information acquired on the ground to support the decision making process. So-called acquisition vehicles are in charge of collecting surveys of the ground, such as the altitude of a set point, the depth of a river and the speed of its current.
The system began as a prototype in 2010 and, following operational testing, was later approved by the French Army for use in the field. It has since supported missions in three foreign countries and today is active in a peacekeeping intervention. Though once developed for the French Army, of course, the maps can be adapted to any specific needs.
www.intelligence-airbusds.com/
---
U.S.A.F.'s Second Space Ops Parts Ways With SVN 32 GPS​
The 2nd Space Operations Squadron began the disposal of Satellite Vehicle Number 32, Inter Range Operation Number 6809, on June 5 and the satellite was fully disposed of as of June 12.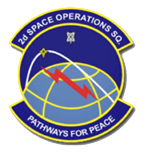 The process required several days and each day focused on a different aspect of the disposal, such as placing the vehicle into a spin-stabilized configuration, firing thrusters to raise the orbit, depleting the vehicle of any remaining fuel and disconnecting the battery chargers, and then turning off the receivers.
According to 1st Lt. Cameron Smith, 2 SOPS bus system analyst, SVN 32 launched on November 22, 1992, and began transmitting its GPS signal on December 11 of that year, which means the satellite nearly tripled its design life of 7-½ years.
SVN 32 orbited Earth for 24 years, six months and 23 days, according to Smith, but contributed to the mission for 15 years, 3 months and 9 days. SVN 32 was turned off pm March 17, 2008, due to failing clocks, the main payload component used to provide an accurate signal, and has been in the residual constellation since.
"Our residual constellation are our on-orbit spares if you will. If a vehicle in the primary control needs to be replaced, we can remove the bad satellite from the primary control and add in the residual," Smith said. "Based on bad clocks and a growing supply of new satellites, SVN 32 was moved from the primary ground control system and placed in a residual status. This was done in 2008, hence 15 years serving the mission, but 24 years on orbit."
Because SVN 27 was disposed in mid-April, the short time frame between the two satellites did not allow for much expansion on the experimentation done on SVN 32.
"This was my first (disposal) as the Disposal Lead, so for the disposal itself, training our new personnel on the process while managing all the activities needed to successfully complete the maneuvers was the most interesting," Smith said, then explaining that the vehicle could no longer produce and maintain its position, navigation and timing signal to meet standards.
"To better clarify, a block IIA GPS vehicle (like SVN 32) is launched with four clocks, one active and three redundant. SVN 32 had used three of the four clocks within the first four years of its life. We switched to the fourth clock in August of 1996 and limped through its decommission on March 17, 2008," Smith added.
Senior Airman Brandon Myers, 2 SOPS, satellite system operator, helped with sending commands to the satellite that the contractors and officers requested. "The officers have to give the SSO's permission to send a command first, but we are the only ones who can physically send them," Myers said, adding that the process was extremely smooth, especially with the support of the Satellite Vehicle Operators and contractors.
"It has been very interesting, to quite literally taking a multi-million dollar piece of equipment in space and moving it into an entirely new orbit and after that, shutting it down. I am glad I was given the opportunity to participate in the disposal."
Airman 1st Class Rachael Alvarez, 2 SOPS SSO, explained she did not notice a significant difference between the normal operations of a satellite and the disposal process, but the process has been sad nonetheless.
"Watching the numbers get lower and seeing different colors flashing is a bitter-sweet death in our satellite family," Alvarez said. "It was mostly bitter considering I've been commanding this one since the beginning of my SSO career in 2015," she said.
The active constellation continues to exceed standards for users around the world.
---