A Mystery Mission Launch By ULA For NRO
All systems were go—and that's just what occurred when the launch vehicle and satellite went up on a ULA Atlas V rocket on Wednesday, March 1, at 9:49:51 a.m. PST, from Space Launch Complex-3 at Vandenberg Air Force Base in California on a mission for the National Reconnaissance Office (NRO).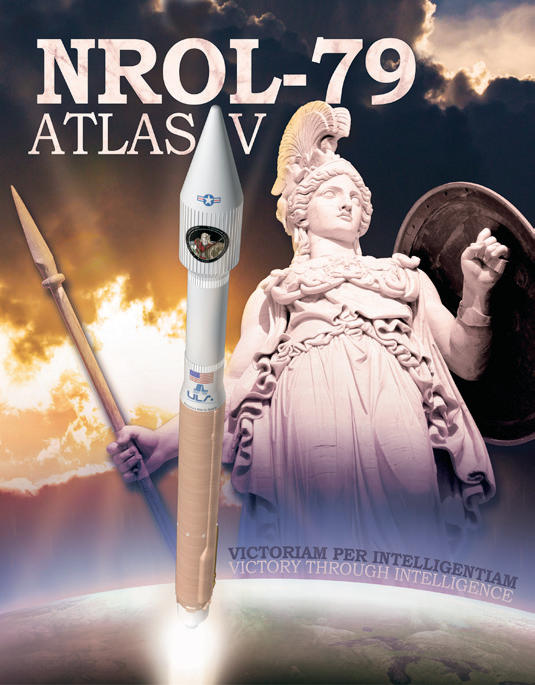 Aerojet-Rocketdyne's propulsion systems on the Atlas V included the RL10C-1 upper-stage engine, six helium pressurization tanks, and 12 Centaur upper-stage Reaction Control System (RCS) thrusters. The RL10C-1 delivered 22,890 pounds of thrust to power the Atlas V upper stage, using cryogenic liquid hydrogen and liquid oxygen propellants.
Despite several delays of this launch dating back to January 16, in which an issue involving the second stage of the Atlas V launch vehicle was revealed, such was no longer a challenge for the launch that took place aboard a United Launch Alliance Atlas V 401 basic configuration rocket.

What is the NRO? When the United States needs eyes and ears in critical places where no human can reach—be such over the most rugged terrain or through the utmost hostile territory—the government turns to the National Reconnaissance Office (NRO) for their expertise.
The NRO is the US Government agency in charge of designing, building, launching, and maintaining America's intelligence satellites. Whether developing the latest innovations in satellite technology, contracting with the most cost-efficient industrial supplier, conducting rigorous launch schedules, or providing the highest-quality products to customers, the agency never loses focus—the agency works to protect the US and the nation's citizens.
From inception in 1961 to declassification to the public in 1992, the NRO works to provide the best reconnaissance support possible to the Intelligence Community (IC) and Department of Defense (DoD).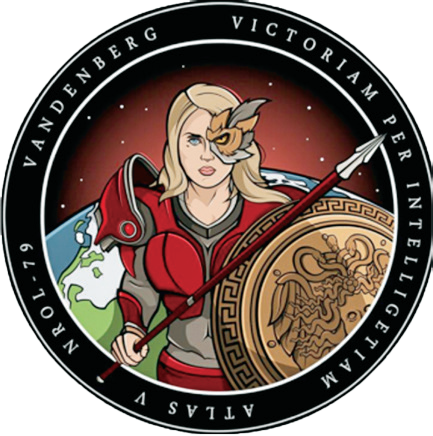 The primary mission is to advance and shape the Intelligence Community's understanding of the discipline, practice, and history of national reconnaissance. The objective is to ensure that NRO Leadership has the analytical framework and historical context to make effective policy and programmatic decisions.
"I am so impressed by the incredible teamwork between the NRO, US Air Force, our industry partners and the ULA team that resulted in today's successful launch. The integrated mission team overcame many challenges, including delays associated with the Vandenberg Canyon Fire last year," said Laura Maginnis, Vice President, Government Satellite Launch for ULA. "Tragically, Ventura County firefighter Ryan Osler lost his life en route to assist in fighting the fire. We are honored to dedicate today's mission to Ryan and his family. Thank you to all of the men and women who worked to deliver this critical asset for our nation's security.
This mission, launched aboard an Atlas V Evolved Expendable Launch Vehicle (EELV) 401 configuration vehicle, included a four meter in diameter extended payload fairing. The Atlas booster for this mission was powered by the RD AMROSS RD-180 engine and the Centaur upper stage was supplied by the Aerojet Rocketdyne RL10C-1 engine.
This is ULA's second launch of 2017 and the 117th successful launch since the company was formed in December of 2006. ULA's next launch is the Delta IV WGS-9 satellite for the US Air Force. The launch is scheduled for March 8 from Space Launch Complex-37 at Cape Canaveral Air Force Station, Florida.
The EELV program was established by the US Air Force to provide assured access to space for DoD and other government payloads. The commercially developed EELV program supports the full range of government mission requirements, while delivering on schedule, and providing significant cost savings of the heritage launch systems.
ULA has successfully delivered more than 115 satellites to orbit that provide critical capabilities for troops in the field, aid meteorologists in tracking severe weather, enable personal device-based GPS navigation and unlock the mysteries of our solar system.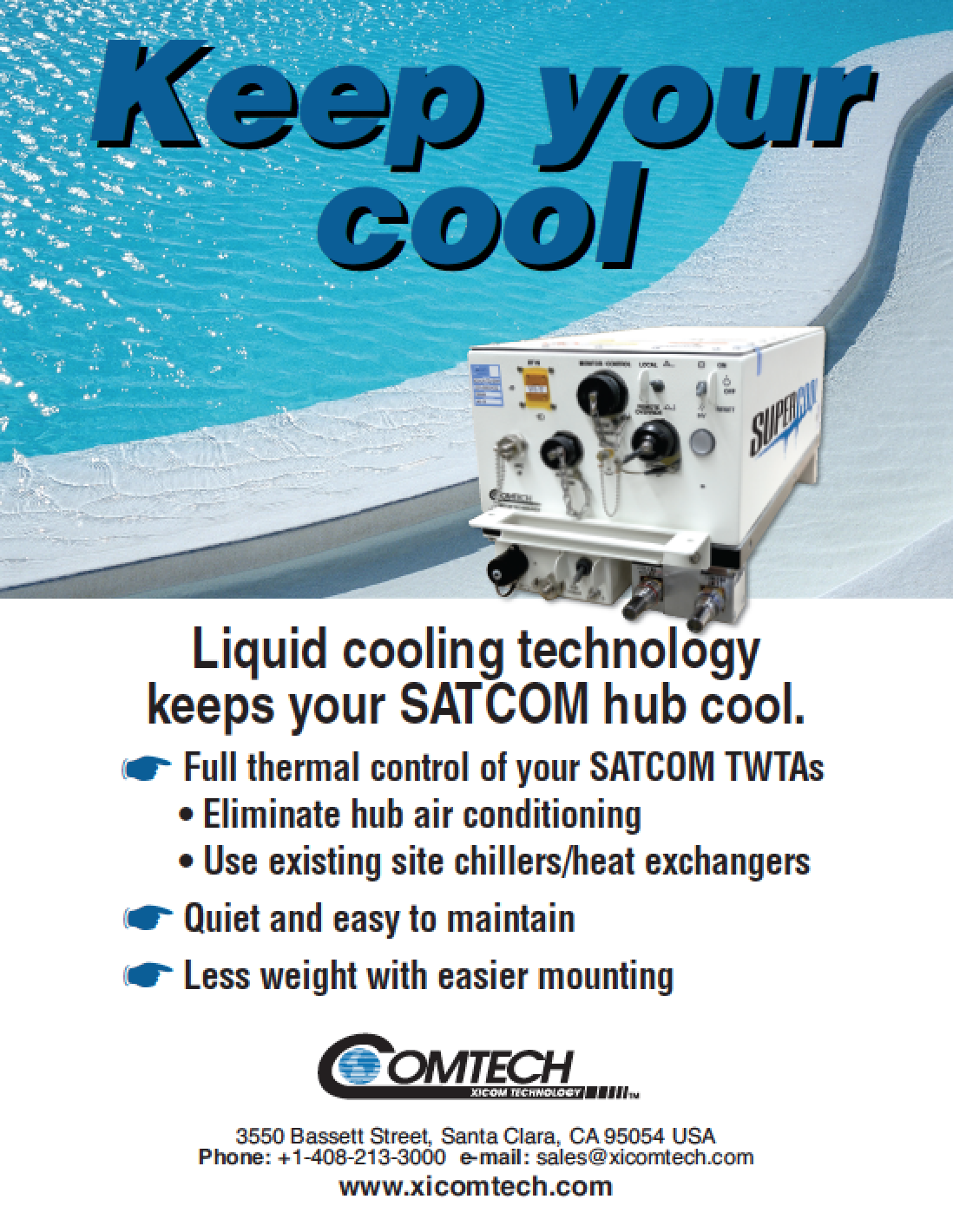 A huge effort is required to lift these vehicles into space and such an accomplishment for the ULA Atlas V rocket is highly dependent upon the RD-180 engine. The Russian RD-180 main engine delivers more than 860,000 lbs of thrust at liftoff and an impressive range of continuous throttling capability, a main engine that is a powerful combination of innovation and performance. Designed and manufactured by NPO Energomash, the liquid oxygen/liquid kerosene, two-thrust-chamber RD-180 engine is a complete propulsion unit equipped with hydraulics for control valve actuation and thrust vector gimbaling, pneumatics for valve actuation and system purging, and a thrust frame to distribute loads.
The rocket, an Atlas V 400, is part of the Atlas V family, which includes the Atlas V 400 and 500 series, and is the latest evolutionary version of the Atlas launch system. Atlas V uses a standard common core booster™ (CCB), up to five strap-on solid rocket boosters (SRB), an upper-stage Centaur in either the Single-Engine Centaur (SEC) or the Dual-Engine Centaur (DEC) configuration, and one of several payload fairings (PLF). A three-digit (XYZ) naming convention is used for the Atlas V 400 and 500 series. The Atlas V 400 series incorporates the flight proven, 4 meter in diameter, 12.0 meter (39.3 ft) large payload fairing (LPF), the 12.9 meter (42.3 ft) extended payload fairing (EPF), or the 13.8 meter (45.3 ft) extended EPF (XEPF).
---
Compelling New Features Abound with Spectra Group's Slingshot
Spectra Group UK has further enhanced its innovative SlingShot® product by unveiling new features that are destined to enhance the product's growing popularity as a key asset in the modern battlefield.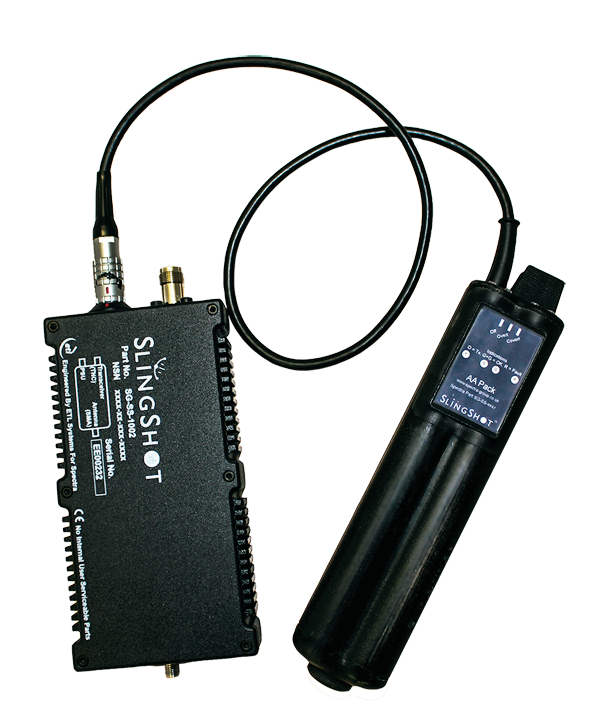 Recently referred to by a specialist user as "a game-changer," SlingShot converts in-service VHF and UHF tactical radios to L-band for robust, reliable and cost-effective Beyond Line of Sight (BLOS) Communications on the Move (COTM), using Inmarsat's L-TAC™ satellite service.
With the ability to extend the secure net over thousands of miles, to connect dismounted, mounted and air and seaborne personnel to each other and to HQ, the already flexible system has been further improved with new power options and the launch of the SlingShot TLT (Test Loop Translator), an L-Band emulator for full offline system testing without a live satellite channel.
SlingShot's new power options deliver increased flexibility and even simpler configuration making deployment planning and set-up even easier.
The new power upgrade introduces a universal power supply—UPSU—that streamlines the system, with more flexible power supply options and intelligent power delivery plus an enhanced troubleshooting light reporting system.
There is also now available an AA battery cassette to power a full manpack system.
The reasons for opting for SlingShot's new power options are compelling...
• Simplified deployment planning when using SlingShot
• Accelerated configuration with enhanced troubleshooting
• Reduced weight of back-up power using the AA battery case
• Increased flexibility being able to use AA batteries for manpack and UPSU for any system
---
iDirect Government launches satellite routers for airborne missions
iDirect Government (iDirectGov) had debuted their high-speed 9-Series Airborne Satellite Remotes which will provide enhanced functionality in a variety of form factors to enable government organizations to use the best options for military missions.

Whether coordinating with ground elements, transmitting high-definition intelligence, surveillance and reconnaissance (ISR) video or conducting inflight mission planning, the 9-Series airborne product line is fast, secure and efficient. The 9-Series, which includes the 980 Airborne Satellite Router Board, the 9800 AE (ARINC 600 enclosure) and the 9800 AR (1RU enclosure), delivers as much as 45 Msps downstream and as much as 29 Msps upstream. These products incorporate transmission security (TRANSEC), designed to meet Federal Information Processing Standards (FIPS) 140-2 Level 3 and AES 256-bit link encryption standards.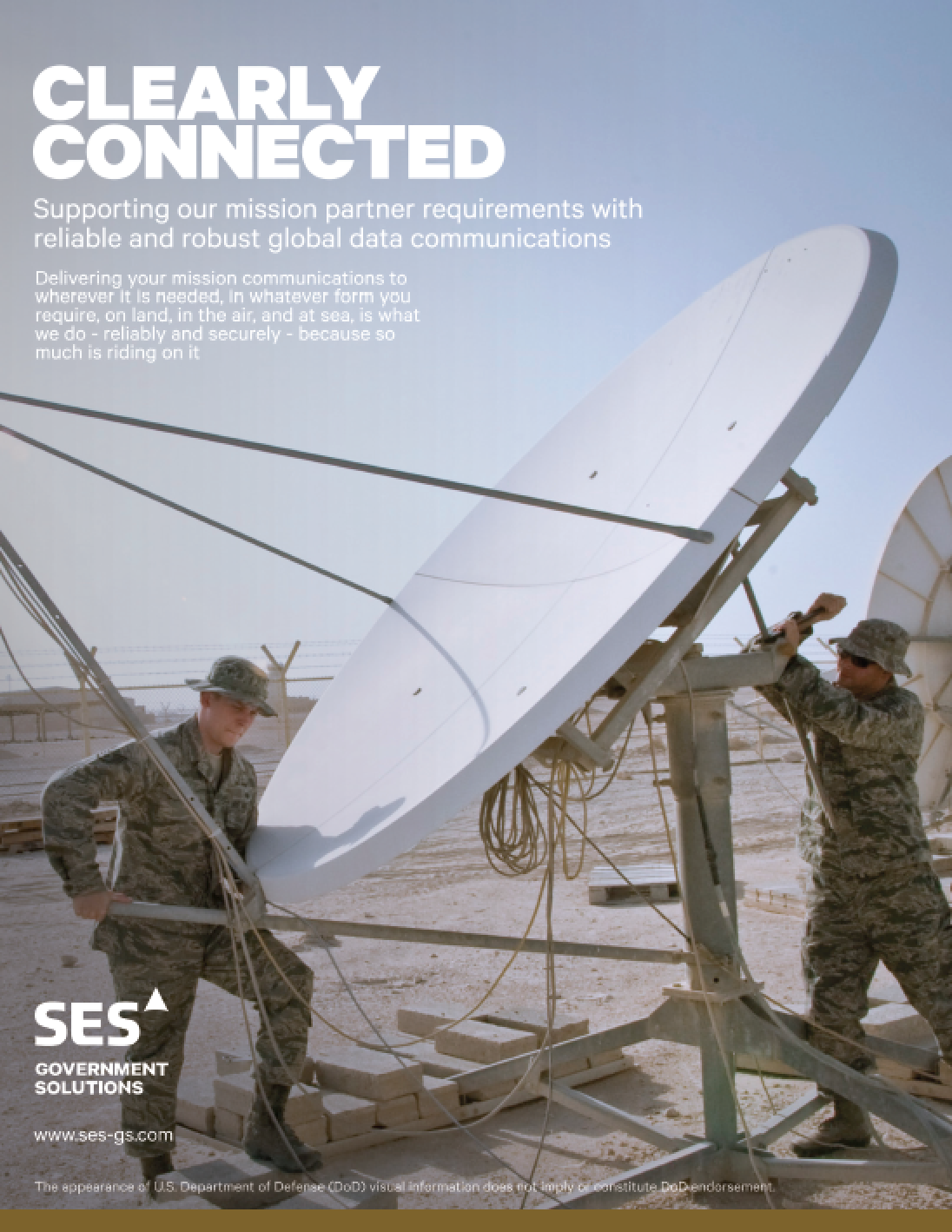 The Airborne Satellite Routers are compatible beginning with iDirect Evolution and Velocity 1.3. They incorporate the OpenAMIP standard, which gives users the ability to select a variety of airborne antenna systems for their missions. The Airborne Satellite Routers range from 3 pounds to 17 pounds and encompass dimensions ranging from 4.88 inches wide, 15.03 inches deep and 7.62 inches tall to 19 inches wide, 21 inches deep and 1.73 inches tall. Additional features include:
• Dual demodulators for make-before-break connectivity
• TRANSEC zeroize capability
• Built-in automatic uplink power
• Frequency and timing control
• Over-the-Air Security X.509 authentication
• Open antenna modem interface protocol (OpenAMIP)
• Ultra-high-speed communications
---
Threat Mitigation Training by USAF
The 26th Space Aggressor Squadron at Schriever Air Force Base is always gearing up for the next exercise in replicating enemy action against space-based and space-enabled systems.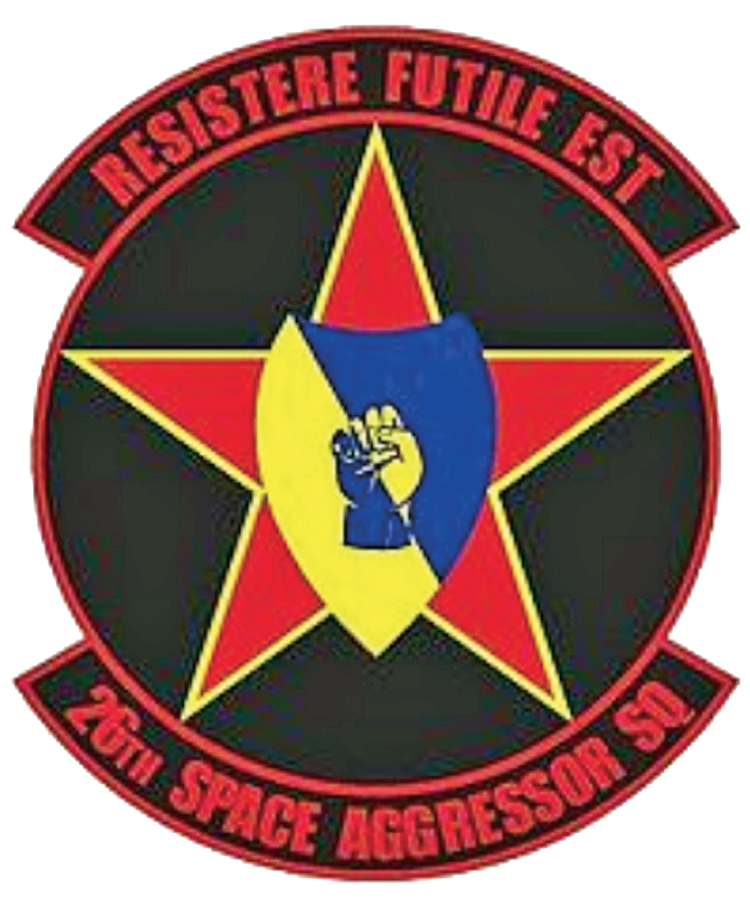 Teams of adversary subject matter experts regularly employ jamming techniques to train Air Force, joint and coalition personnel how to recognize, mitigate, counter and defeat threats.
"Our mission is to train others," said Senior Master Sgt. Benjamin Millspaugh, the 26th SAS superintendent. "Currently, Schriever is the only place in the Department of Defense that provides this type of instruction and training that we use to help get our military partners up to speed."
The squadron acts like a consultant, teaching its clients how to navigate a world full of noise. The world being space, and the noise being rivals that want to prevent their communications or steal information.
Acting as the "bad guy," space aggressors deny operators use of their capabilities like GPS and SATCOM in order to train warfighters how to operate in environments where critical systems are interfered with or completely negated.
To do this, space aggressors replicate adversary systems to provide a threat representative affect the United States' joint and allied forces. They use a variety of hardware in creative ways to ensure the antennas, amplifiers, and additional hardware are used in the same way an adversary would employ them.
Additionally, they build waveforms that match GPS signals coming down to jam and knock receivers off the GPS signal. They perform various operational configurations and set up multiple antenna sites just like an adversary.
Millspaugh compared the ability to discern and understand another's data to talking louder than others. If you want to be heard, you make your voice stand out. The space aggressors stand out by projecting more power or getting closer to the target in order to transmit their signal and block others.
To successfully interfere: frequency, access and power are needed. SATCOM has many frequencies and can access a signal from a far distance. The traditional SATCOM satellite can see one-third of the Earth, from 22,300 miles away in its geosynchronous orbit. However, GPS is in a completely different orbit and uses various frequencies to update the position, navigation and timing for systems all over the world.
The space aggressors target two frequencies—L1 and L2—from the ground—they need to be local in order to accurately affect the training audiences' receivers, otherwise it will affect all signals within range and interfere with entities not participating in the exercise.
The team spends 200 days a year training others how to combat this interference. Setting up an exercise can take up to six months with all of the internal checks and third-party verifications to ensure they're only affecting signals they're authorized to. Notifications are also made to the Federal Aviation Administration, commercial airlines, and the maritime community a few weeks out to make them aware of the exercises.
"The United States Air Force Warfare Center decides which exercises to conduct, and the squadron maintains operational flexibility to cater to our client's needs," Millspaugh said. "Then we determine the level and type of interference based on the client's capabilities; it's like referring to a play book."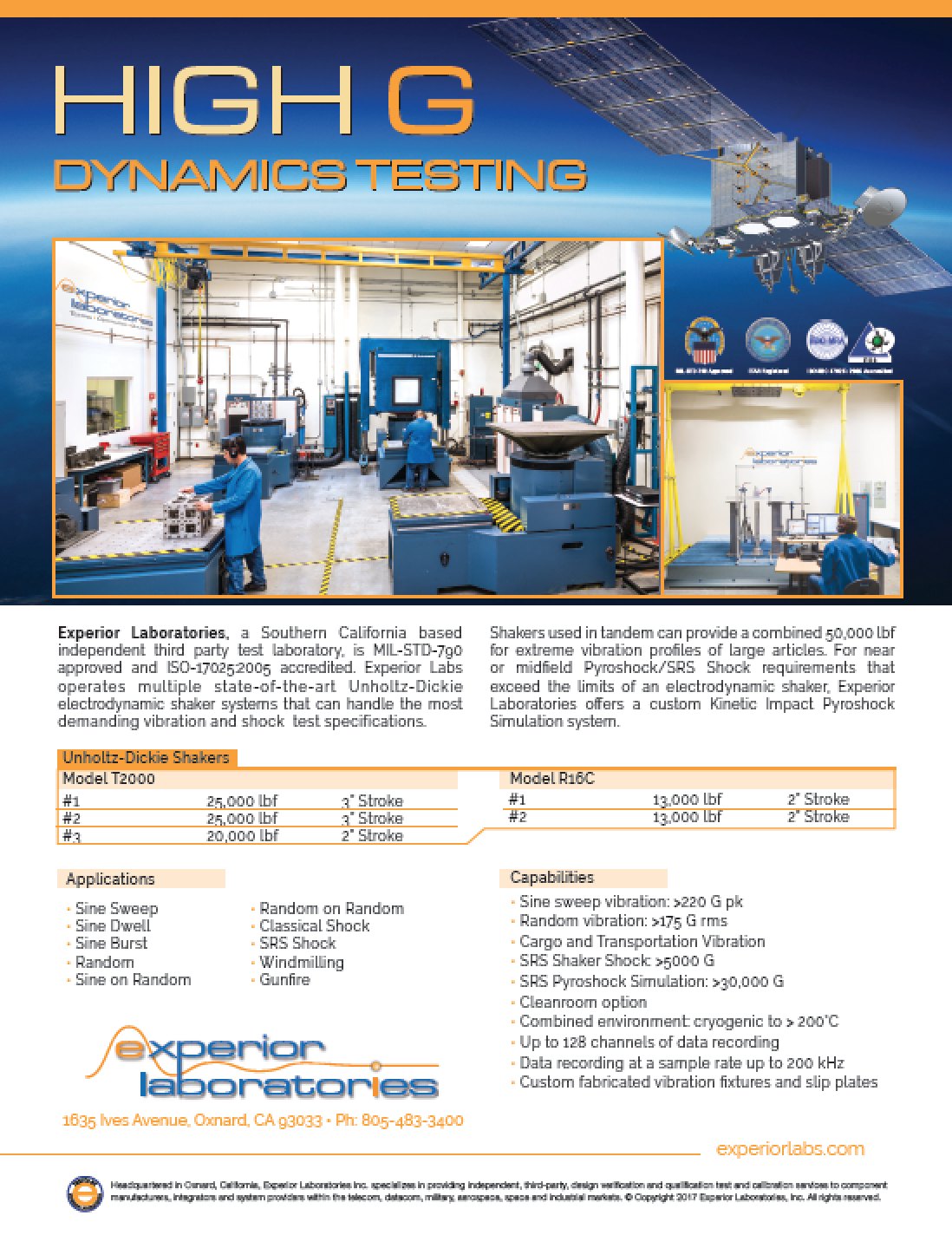 One of the exercises the squadron supports is Red Flag, which takes place at Nellis AFB, Nevada, multiple times per year. Their SATCOM is run from Schriever AFB, but the GPS function happens at Nellis AFB since the jamming needs to be localized.
The 26th SAS has been training troops since World War I. It is the oldest squadron in the Air Force Reserve and one of the oldest in the Air Force. It was inactivated after the Cold War, but was reactivated at Schriever AFB in 2003 when the Air Force recognized a need for aggressors. The unit was realigned under Nellis AFB's 926th Operations Group in 2008.
Story by Maj. Jessica D'Ambrosio, 926th Wing Public Affairs, USAF.
---
BMC2 Capabilities Must Evolve to Meet the Challenges of Operating in Space
Space is becoming a warfighting domain and Air Force Space Command's operations and warfighting culture must evolve rapidly to meet the challenges of operating in the contested, degraded and operationally limited (CDO) space domain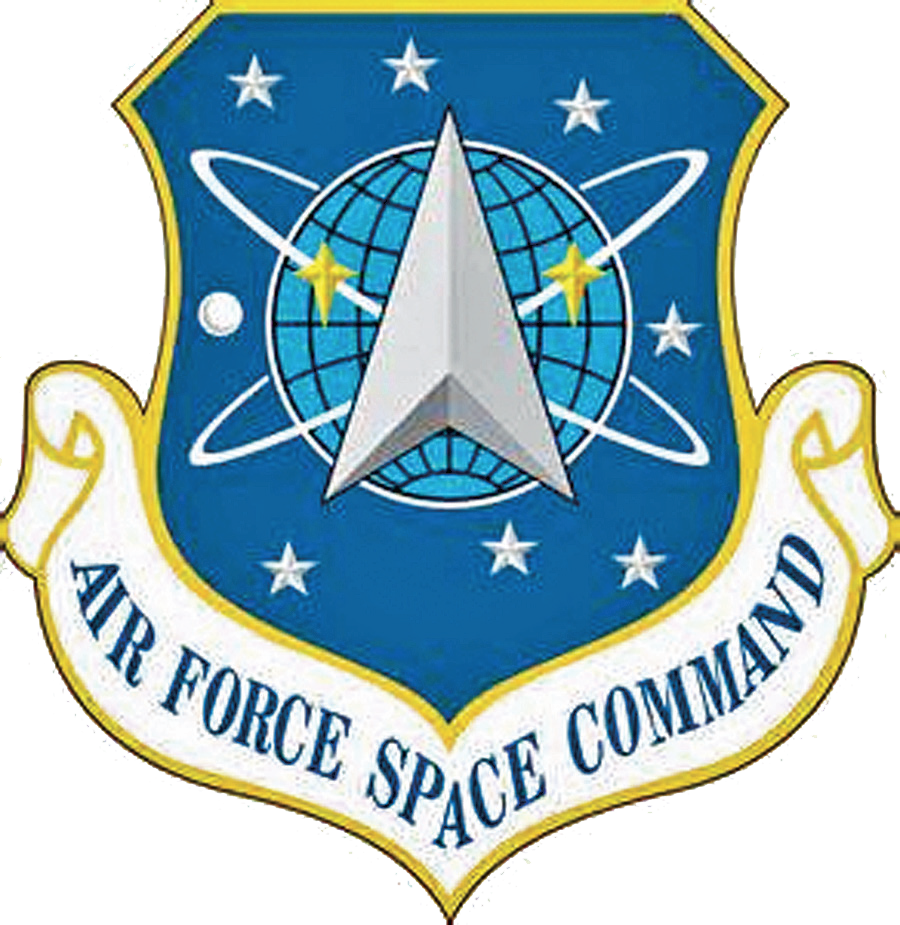 The expectation is that US space systems will face an increasingly wide range of man-made threats in the next 20 years capable of causing both reversible and irreversible effects. To fight through the increasingly complex environment with growing and increasingly diverse threats, we will continue to improve the mission assurance of our space capabilities by developing multi-domain defensive systems and responsive tactics, techniques, and procedures.
USAF Battle Management Command and Control (BMC2) capabilities must evolve because today's C2 functions, infrastructure, organization and training do not yet deliver the real-time capability commanders need to synchronize execution and fight on tactical timelines. The response to threats must be agile and ensure AFSPC's organize, train, and equip (OT&E) activities are informed by well-documented and clear authorities, roles, responsibilities, command relationships and warfighting requirements.
This increasingly hostile space threat environment means that a space warfighting force must be capable of deterring or fighting through adversary actions to deliver required space effects in support of the Combatant Commander.
The AFSPC commander's Space Enterprise Vision identified the development and employment of a BMC2 system as a foundational pillar to transforming the space mission enterprise to meet future challenges.
A BMC2 system with the capability to manage the fight on tactical timelines is one of several ongoing AFSPC efforts aimed at integrating a warfighting mentality into space mission operations and creating a space mission force construct.
Story by By Lt. Michael Shenk, Los Angeles Air Force Base, Air Force Space Command
---
Kratos' New Ground Station Capabilities
A specialized National Security technology company that provides mission critical products, solutions and services for the US, Kratos Defense & Security Solutions, Inc., has announced they have developed new ground system capabilities to help operators respond to a changing satellite environment.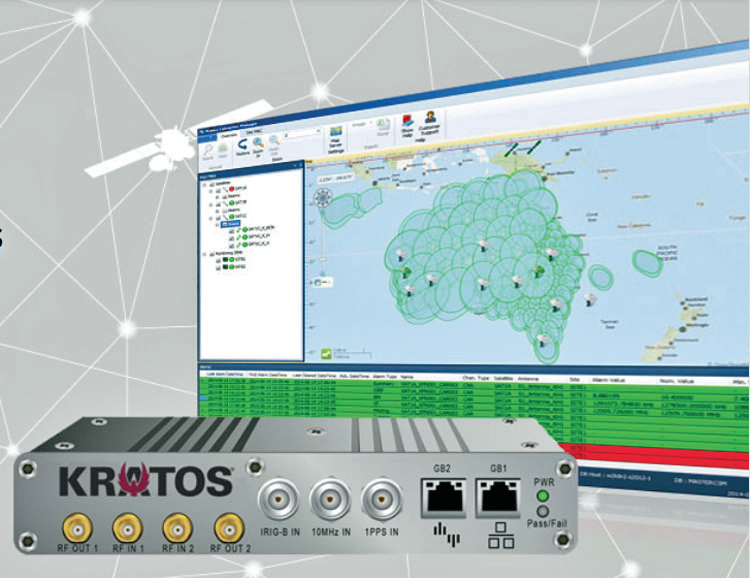 VSATs bring new challenges and complexities to signal monitoring. A major challenge is that VSAT terminals operate in TDMA mode where many terminals share the same frequencies making it virtually impossible to determine which terminals are causing the interference. Among the new solutions the firm offers...
• Ending VSAT Interference
New technology from Kratos enables operators to scan, identify, locate and resolve VSAT generated interference in minutes.
• Optimizing Gateways
Dramatic growth in satellites and throughput are driving changes to gateway design and management.
• Spot Beam Monitoring
Kratos' new approaches to ground system design, operations management and antennas can help operators reduce CapEx and OpEx. Hundreds of spot beams from hundreds of HTS require a new approach to beam monitoring.
The solutions are all part of Monics 200, a fully-featured, cost-effective sensor for High Throughput Satellite (HTS) spot beam monitoring that can be cost-effectively integrated back to a central monitoring center.
---