As today's security and defence threats become increasingly complex, airborne surveillance systems are critical to providing real-time, superior video over large operational areas.

Mission success depends on decisive action based on live, real-time video from the field. From border incursions to domestic uprisings, airborne platforms provide consistent and effective surveillance imagery. For public safety officials, helicopters, fixed-wing aircraft, and Unmanned Aerial Vehicles (UAVs) all deliver actionable intelligence that optimizes officer safety and improves incident detection and actionable outcomes.
In areas with established downlink infrastructure, multiple tower sites are equipped with sector antennas and one or more receivers to provide complete coverage. As the aircraft travels through the coverage area, the signal is received at multiple tower sites simultaneously and transported as IP over the customer's secure network to the Network Operating Center (NOC). These incoming IP streams are routed through a switch, which compares the streams simultaneously, selects the best available stream, and generates one seamless video output for viewing by command staff.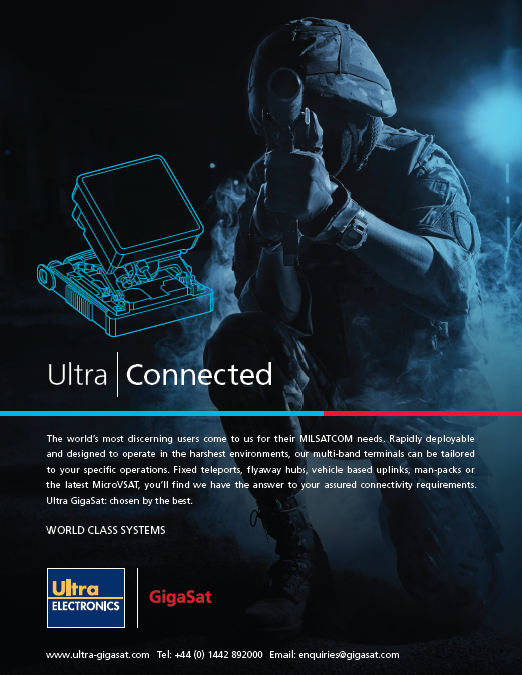 Aerial Downlinks and SATCOM
When airborne surveillance operations are undertaken outside available infrastructure, transportable solutions are required. In these instances, portable SATCOM equipment, used in conjunction with digital microwave downlinks, provide an encrypted flow of visual information to the Command and Control Center, delivering seamless operation for real-time decision making benefits. SATCOM equipment can also be used to expand surveillance coverage on the fly. Helicopter crews can quickly deploy their own tactical transmission infrastructure using a "grab and go" kit that includes a compact sector pod antenna, tripod, tactical receiver case and portable SATCOM unit.
In these situations, the helicopter flies to the target area and locates a strategic point to place the downlink system. Once the portable SATCOM terminal is aligned with the satellite, the helicopter can then fly anywhere within the downlink antenna's range and transmit real-time video through the satellite to the NOC. Multiple receive systems can be set up to increase operational range, depending on the mission profile. To ensure rapid and accurate data transmission, low latency digital video compression and forward error correction (FEC) algorithms are used. These techniques lower the total bandwidth resource allocation to the terminal and increase the reliability at which information is delivered to the end-user.
Depending on the available IP bandwidth and type of terminal, the SATCOM system may be able to provide VOIP, email, and two-way communication concurrently with video transmission. Web-based command consoles can provide remote control of the terminal and all equipment in the field. This combination of portable microwave downlinks and secure satellite equipment delivers encrypted, HD-quality video to command center personnel from any location.
Interoperability: The Modern Approach to Surveillance
Another aspect to consider is that often more than one public safety agency is deployed to an incident scene. To ensure all agencies are deploying assets in the most effective manner, they need to be able to share video intelligence via interoperable and compatible systems. IP provides a standardized platform for seamless delivery of mission-critical video to any network user, ensuring uninterrupted video from multiple assets is transmitted to decision makers in real-time.
To ensure that key decision makers can access remote assets from afar, video media servers allow authorized personnel to login to the secure network and view the video stream from virtually anywhere with a wired or wireless connection. These systems combine the collection, management and distribution of video intelligence into a single platform that delivers video at varying data rates depending on the device and network. What is seen on a workstation at the NOC, via SATCOM, or established downlink infrastructure, is the identical video being viewed on a smartphone or tablet at the incident scene. This ensures that everyone has the necessary information, in real-time, to make informed operational decisions.
Complete Surveillance Solutions
Surveillance teams and public safety officials rely on the seamless collection and distribution of real-time video during a crisis. Combining airborne downlinks with portable SATCOM solutions and IP video distribution provides personnel in multiple locations and jurisdictions with the intelligence they need to make mission-critical decisions.
VISLINK services: www.vislink.com/
---