MUOS SATCOM Testing In Antarctica By the Air Force Research Laboratory
Instant and easy connectivity for mobile devices is often taken for granted, but modern cellular networks are tied to cell towers. How do you make a call when cell towers are not available?
To answer this question, teams from the Air Force Research Laboratory's Information Directorate, the United States Navy and Lockheed Martin came together to design, build and test the Mobile User Objective System (MUOS), a satellite communications system designed to be a large cell tower in the sky which would improve and provide more communications capability for U.S. forces on the ground.
The basic design works like a typical cellphone system, except that the tower is not on the ground but instead is on a geosynchronous satellite 22,000 miles above the Earth. There are four satellites to give global coverage. The original design of the 3G signal was modified so that it could connect to the satellite. The satellite beams the call signal down to a control station on the ground to connect to the network and complete the call.
User's need a MUOS "phone" to use the system. At this time, the "phone" looks like a typical tactical radio, but new MOUS radios will get smaller as the system matures.
One of the tests for the system took place in Antarctica. Members of the team were able to catch a ride with the 62nd Airlift Wing which was responsible for Operation Deep Freeze, the annual resupply mission of the National Science Foundation (NSF), McMurdo and Amundsen-Scott Stations in Antarctica. Within 20 minutes of arriving in Antarctica the team was able to send out the first ever voice and data communications from the Continent.
During the trip they were able to gather data that would be used to improve MUOS as it matures to full operation capability.
Michael Gudaitis, AFRL team lead said that tests demonstrated 3G- cellular quality voice, text, and data calls in a place where no cellphones exist. "Think about how you feel when you don't have cellphone coverage, especially when you need it most," said Gudaitis. "In Antarctica, with the MUOS system, we were able to demonstrate calls from places where no other radio or cellphone would work."
---
Military Sealift Command + Ulchi Freedom Guardian 2015
On the southern coast of the Korean peninsula, four Sailors with Expeditionary Port Unit 114 from San Diego were tracking ships entering this area, the second largest port in the Republic of Korea (ROK).
These Sailors were staged in a small, modified shipping container that was equipped with various types of critical communication equipment. The container, called a Mobile Sealift Operations Center (MSOC), was a prepositioned asset from Busan and reserved for quick deployment during contingencies or exercises such as this one, Ulchi Freedom Guardian (UFG) 2015.
Set near the edge of the pier, next to the starboard side of the USNS Washington Chambers (T-AKE 11), a dry cargo and ammunition vessel that was here undergoing a scheduled voyage repair, one of the MSOC's role during a contingency or operation is to direct and assist supporting ships.
"During an operation, this post could be overwhelmed with ships coming in with its cargo and some of the local ports are not equipped to handle our ships," said Navy Lt. Cmdr. Phillip R. Casalegno, a reserve-component Sailor and executive officer of EPU 114, which is part of Military Sealift Command (MSC) Pacific. "Essentially, we become the military liaison for the local port authority."
Port operation here is just one aspect of MSC Far East's participation in UFG. More than 30 MSC personnel located in Korea, Singapore and Japan participated Aug. 17-28 in UFG 2015, a major computer-simulated exercise involving more than 30,000 U.S. service members.
The exercise, one of two annually scheduled between the U.S. and ROK forces, tested the ability to respond to a contingency on the Korean peninsula. Australia, Canada, Columbia, Denmark, France, and the United Kingdom also participated this year.
Despite the small exercise footprint of MSC Far East, the scope of the UFG training was both diverse and complex, managing hundreds of simulated U.S. government and commercially contracted dry cargo ships and fuel tankers to and from the Korean area of operations. Scenarios included adverse weather, unscheduled maintenance, fueling of vessels, bunkering and working with host nation port authorities.
The EPU had 17 billets to operate the MSOC and assist with port operations, but for this exercise they only deployed four here and a second EPU at Yokohama, Japan.
"Our unit had already addressed several other requirements this year, including training a large group for [Exercise] Key Resolve at Chinhea [ROK] in March, so I was mainly taking the new personnel," said Casalegno. "That made the training even more valuable since two of the three had never seen the inside of an MSOC. They were trained and ready for operations by the end of the exercise."
In Pier 8 at Busan, eight Navy personnel from MSC Far East Reserve Unit 102 augmented permanent MSC Office Korea staff. They manned a 24/7 crisis action team, and the Combined Seaport Command Center, a centralized command and control center that can manage cargo ships at ports throughout South Korea. Here, MSCFE Sailors worked closely with the Army's Surface Deployment and Distribution Command (SDDC), and ROK army and navy personnel.
While the bulk of the exercise activities took place in South Korea, MSC Far East headquarters in Singapore played a key role. Nine reserve-component Sailors from St. Louis-based MSC Far East Reserve Unit 101 and Sealift Support Unit 102 augmented permanent command staff in manning an around-the-clock command and control center, working with counterparts from the staff of Commander, Task Force 73. During UFG, they monitored and directed all simulated MSC shipping traffic throughout the western Pacific.
"We supported any sealift and combat logistics requirements for the exercise," said U.S. Navy Cmdr. Christopher Cassano, a reserve-component Sailor and operations officer for MSC Far East RU 101. "We also supported any request-for-information of MSC assets and any other exercise roles such as one for a noncombatant evacuation operation."
In Yokohama, six reserve-component Sailors from MSC Far East RU 101 and four from Syracuse, New York-based EPU 104 joined counterparts from SDDC in manning the Japan Seaport Coordination Center (JSCC). During exercises and contingency operations, the JSCC serves as the single point of contact for sealift activities and cargo destined for Japan.
The Sailors from EPU 104, a highly mobile unit that can deploy quickly and establish port operations even under the most adverse conditions, also visited the Japanese ports at the Yokohama North Dock; Hakozaki Fuel Terminal at Fleet Activities, Yokosuka; and Kure/Hiro Ammo Pier, near Hiroshima to assess the capabilities of those ports and to conduct Port Risk Assessment Surveys.
"Our time here in Japan provided excellent training opportunities for the members of both units," said U. S. Navy Lt. Cmdr. Paul Unverzagt, a reserve-component Sailor and executive officer of EPU 104.
Story by Grady Fontana, Military Sealift Command, Far East
---
Patented NASA Technologies To Be Offered To Entrepreneurs
NASA is unveiling a new opportunity for start-up companies to license patented NASA technology with no up-front payment—the Startup NASA initiative addresses two common problems start-ups face: raising capital and securing intellectual property rights.
Aimed at encouraging the growth of high-tech businesses and advancing American innovation, NASA's Technology Transfer Program within the Office of the Chief Technologist designed this initiative to allow start-up companies to choose from a diverse portfolio of more than 1,200 patented NASA technologies that range from materials and coatings to sensors, aeronautics technologies, instrumentation and more.
Finding the technologies available for license is but a click away—NASA has created a streamlined, online patent portfolio that covers 15 categories and packed with patents protected by the U.S. government. Once a desired technology is identified, an online application can be filled out and submitted through the website.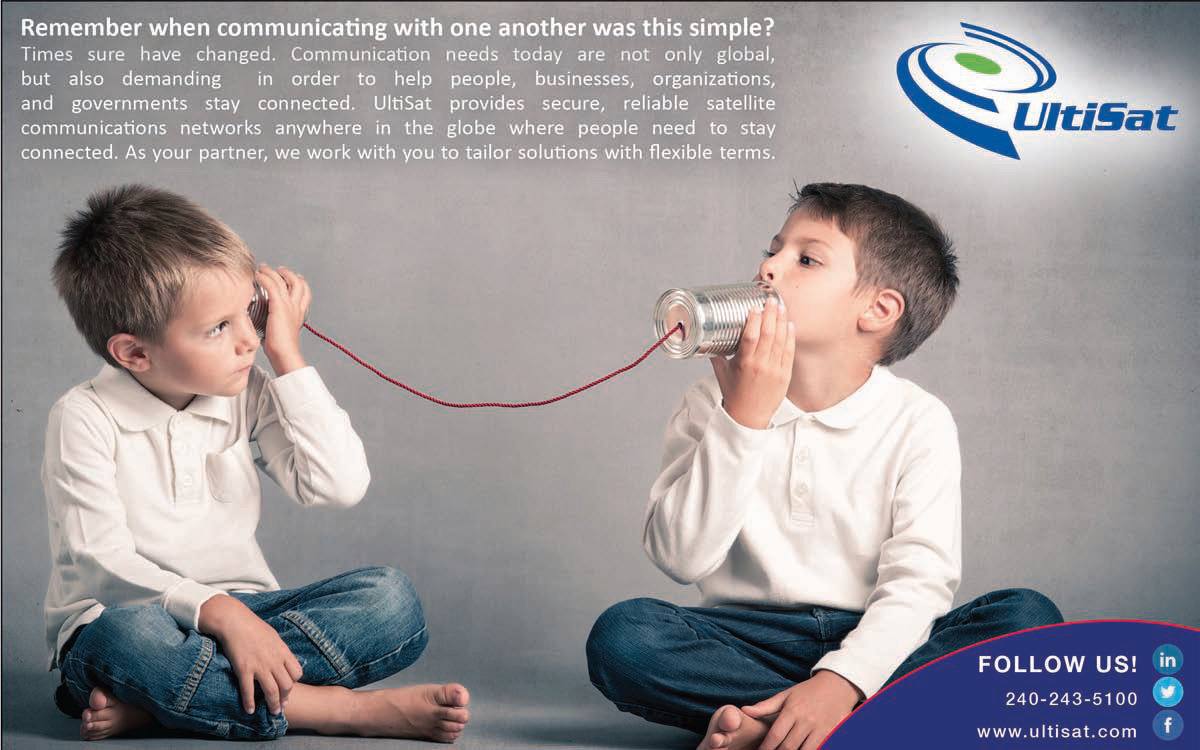 Although the license itself is free, the start-up companies must adhere to the following guidelines: This offer is open only to companies formed with the express intent of commercializing the licensed NASA technology.
• "No up-front payment" means NASA waives the initial licensing fees, and there are no minimum fees for the first three years.
• Once the company starts selling a product, NASA will collect a standard net royalty fee. This money goes first to the inventor and then to maintaining the agency's technology transfer activities and technology advancement.
• This announcement applies only to non-exclusive licenses, which means other companies may apply for similar rights to use the technology for commercial purposes. However, NASA will consider further exclusivity if the start-up wishes to negotiate.
• Companies entering into these licenses are bound by all requirements in federal licensing statutes and NASA policies, including development of a commercialization plan and reporting on efforts to achieve practical application.
---
Something Fishy In Indonesia? Transas ECDIS To Monitor Marine Resources
Transas' ECDIS has been selected for installation on board 20 Surveillance vessels under operation of the Directorate General of Marine Resources and Fisheries Surveillance, Ministry of Marine Affairs and Fisheries (PSDKP – KKP), Republic of Indonesia.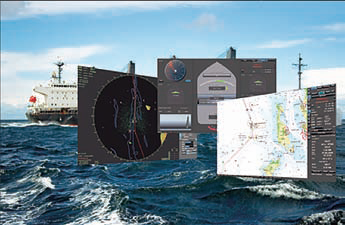 During the contract signing ceremony, the Director General of Marine Resources and Fisheries Surveillance Mr. Asep Burhanudin stated, "Fitting the surveillance vessels with ECDIS will help us to better monitor the Indonesian waters and support prevention of illegal fishing which is one of key issues for the Ministry of Marine Affairs and Fisheries."
The systems will be supplied and installed in cooperation with the Transas long-term local partner PT MultiIntegra.
"Transas ECDIS will be integrated with main sensors such as GPS, Gyro, Speed Log, Wind Sensor and also AIS Transponder that can be operated in silence mode," said Director of Surveillance Vessel, Directorate General of Marine Resources and Fisheries Surveillance Ir. Budi Halomoan, M.Sci.
Aloys Sutarto, CEO of the PT MultiIntegra added, "PT MultiIntegra and Transas have been working together in the Indonesian market for many years. And the new contract is a sign of our frutiful cooperation in delivering high-class solutions to the shipping industry."
Transas ECDIS has been supplied to numerous customers in Indonesia, including DISHIDROS- the Indonesian Navy, PELNI, PERTAMINA, BASARNAS, private shipping companies such as Gemilang Bina Lintas Tirta (GBLT), Samudera Indonesia, and many more, with local support and after sales service provided by the PT MultiIntegra.
---
Supporting ULA's Morelos-3 Launch Is The U.S.A.F.'s 45th Space Wing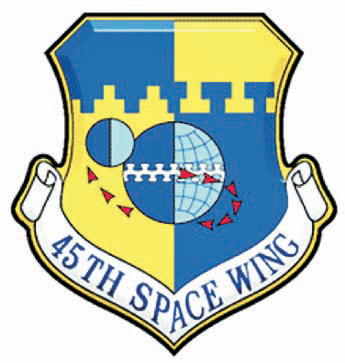 The U.S. Air Force's 45th Space Wing supported the United Launch Alliance's 100th launch, an Atlas V 421 flying the Morelos-3 communications satellite for Mexico's Secretariat of Communications and Transportation on October 2 from Launch Complex 41 at Cape Canaveral AFS.
Lockheed Martin's Commercial Launch Services provided the Atlas V rocket that carried the Morelos-3 to its destination
in space.
The satellite is a part of the Mexsat constellation of satellites that delivers advanced telecommunications throughout Mexico, providing secure communications for Mexico's national security needs in addition to providing communications to rural zones, as a complement to other existing networks.
Eastern Range instrumentation provides radar tracking, telemetry, communications, command/control sites, camera and optical sites, and other support capabilities such
as meteorology.
Instrumentation is necessary to safely and successfully conduct civil, commercial, and national security spacelift operations and ballistic missile tests and evaluation.
Eastern Range assets are based on dependable designs and technology and are arrayed in a highly efficient architecture designed to ensure safety of the launch environment and the public at large.
"Our capabilities in space have always been, and will continue to be, leveraged through partnerships with industry," said Brig. Gen. Wayne Monteith, 45th Space Wing commander. "I am very proud of our team and their support of ULA's historic record number of launches since 2006. We are the Nation's premier gateway to space and we stand ready to support."
---