When the Commander of the Air Force Space Command, US Air Force General John Hyten, announced the Space Enterprise Vision (SEV) last spring, his goal was to direct focus on ways to make national security space more resilient to increasing space threats and to provide a framework for the future of national security space.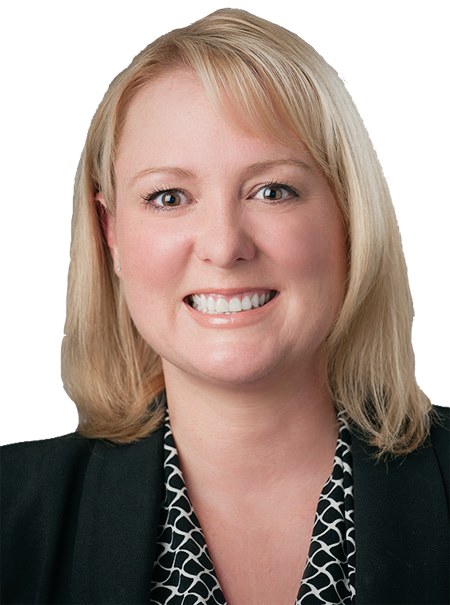 In his Commander's Strategic Intent, General Hyten said, "We must move away from slow, expensive, "Big Bang" deliveries of capabilities that are late to need. In the face of continuously adapting adversaries, evolving threats, and increased needs for operational agility, our future operational enterprise must and will be different than today's."
The Space Enterprise Vision incorporates an integrated approach across various mission areas to aid the warfighter in the face of a contested and congested environment. Although the role of hosted payloads is not specifically addressed in the SEV, hosted payloads can, and should, play an important role in the implementation of this vision.
Space is now a contested environment, with the ever-increasing need for resilient systems. Federal budget pressures, the increasing amount of international partnerships, and the sophistication and proliferation of commercial satellites have begun to make us evaluate what capabilities we need and have opened the door to new procurement options. In addition, federal budget pressures have motivated lawmakers to evaluate how they can meet their mission needs with the most cost-effective solutions.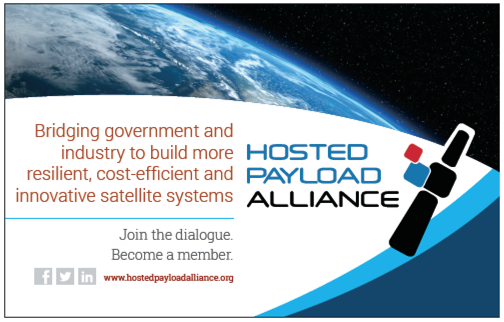 An effective response will require reassessing how our systems are built and deployed to draw from a wider range of capabilities, including more commercial products and services and international assets. This will ultimately provide an affordable and highly resilient set of space systems that will continue to provide assured access to meet the needs of the Warfighter and intelligence community.
The benefits of hosted payloads include:
• Increased flexibility offered by hosted payloads could be an important solution to augmenting programs of record
• Hosted payloads are more responsive, with some developed and fielded in as little as 12 months
• The incorporation of hosted payloads can help complicate the adversary's calculus
The Space Enterprise Vision offers a unique opportunity for the inclusion of hosted payloads as a means to help accomplish its critical goals.
As long as hosted payloads are implemented cost effectively, using the commercial industry model, and unburdened by Government procurement overhead and oversight, they will achieve the desired result and should be a required element of resilient architectures going forward.
This column's question for HPA Members is…
In what ways can the implementation of hosted payloads help enact the Space Enterprise Vision?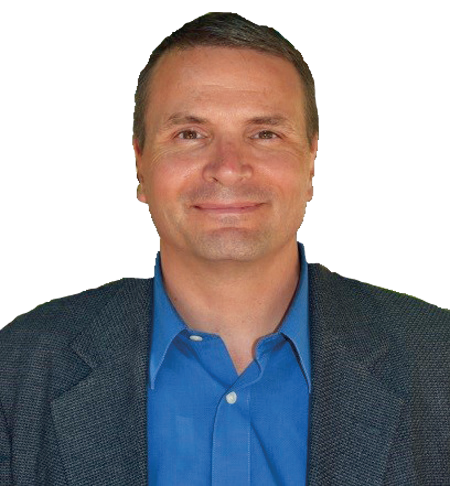 "As demonstrated in the Air Force's Commercially Hosted Infrared Program (CHIRP) hosted on SES-2, commercially hosted payloads are viable options for future resilient space architectures. Not only did CHIRP demonstrate that commercial satellite owner-operators could host military payloads, it also proved hosted payloads' affordability (CHIRP's cost was just 15 percent of the cost of a dedicated Air Force infrared satellite) and responsiveness (39 months from contract to launch), both are attributes of future resilient architectures.
"Further, by operating hosted payloads as part of future architectures such as the Space-Based Infrared Follow-On, Protected Satellite Communications Services, Space-Based Surveillance System Follow-On, and the Space-Based Environmental Monitoring programs, commercial owner-operators can enable the Air Force's Space Mission Force—allowing the repurposing of military satellite operators, traditionally used to "fly" military satellites and payloads, to focus on training, planning, and executing space operations in a high-threat environment, further enhancing resilient attributes of the Space Enterprise Vision."—Todd Gossett, Senior Director of Hosted Payloads, SES Government Solutions
---
"The emphasis on a space system's resiliency to potential adversary threats in the Space Enterprise Vision reflects a new paradigm for space system solution providers because many US military space systems have historically been designed without threats in mind. General Hyten stated, "Without the need to factor in threats, longevity and cost were the critical factors to design and these factors were applied in a mission stovepipe. This is no longer an adequate methodology to equip space forces.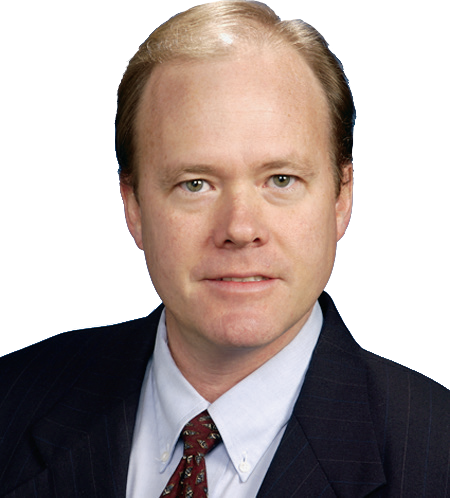 "Large complex satellites that provide exquisite capabilities, however, are limited by cost to a single (or even several) platforms have been compared to Fabergé eggs — inherently fragile and very expensive both in terms of dollars and time.
"An adversary's calculus becomes simple arithmetic. Take one out and the reward is high. The inclusion of hosted payloads and small satellites in a space system architecture enables disaggregation that complicates an adversary's equation.
"Hosted solutions and small satellites offer diversity in terms of platforms, location, communication links, and cyberspace to name a few. Consequently, these alternative approaches to deploying space capabilities will likely play a vital role in realizing the Space Enterprise Vision for affordable and timely space system resiliency."—Sid Stewart, Portfolio Manager, Satellite Solutions Group, Space and Intelligence Systems, Harris Corporation
---