Sequestration Remains A Serious Threat... + Space Is No Longer A Sanctuary...
The space domain is no longer the relative sanctuary it once was and growing adversarial threats intend to deny the U.S. national security and economic benefits derived from space access, Defense Department officials told Congress on March 25th.
Testifying before the House Armed Services Committee's subcommittee on strategic forces during the fiscal year 2016 national security space hearing, Douglas L. Loverro, deputy assistant secretary of defense for space policy, and other DoD officials discussed the importance of the department's space program and budget concerns.
Increased Budget Addresses Threats
"Those threats continue to mature and our adversaries are not sitting still—let me assure you—neither are we," Loverro said. "To address these threats, the department has increased its budget for space security by $5 billion. The substantial increase is intended to make certain that U.S. space forces are as dependable as the terrestrial forces which depend upon them."
Loverro said these investments, along with other changes, will make clear to all that attacks in space are not only strategically ill-advised, but militarily ineffective.

"Notwithstanding our increased focus on the national security dimensions of space," he said, "we remain absolutely committed to ensuring the peaceful use of space for all." Space "is a global good," Loverro said, "and has been a driver for economic growth, environmental monitoring, verification of treaties and an enabler for everyday citizens at home and abroad."
Space Reliance
According to Loverro, several of the department's initiatives are intended to extend its commitment to the peaceful use of space, deter conflict in space and enhance the economic benefit that derives from space.
"We no longer can view space as a sanctuary," he said. "Potential adversaries understand our reliance on space and want to take it away from us—we won't let them," Loverro said. "The U.S. leads the world in space on the commercial side, the civil side and the national security side. We will not cede that leadership."
Together, with allies and commercial partners, he said, the United States will continue to defend the rights of all nations to space access for peaceful purposes.
Loverro noted where that access is threatened or where others would seek to remove the national security or economic benefits derived from that access, DoD will defend its use just as the department would in any other domain.
Better Buying Power 3.0 Working
Dyke D. Weatherington, acting deputy assistant secretary of defense for space, strategic and intelligence systems, told Congress the department has been able to leverage Better Buying Power initiatives to generate significantly lower costs and real savings in its negotiations for several space systems production contracts.
"We look forward to seeing how these latest iterations of Better Buying Power 3.0 will continue this trend and save the taxpayers real dollars," Weatherington said. "I'm also happy to report... that with a few exceptions, our defense and intelligence satellite constellations are currently in a relatively stable, healthy and well-populated situation to support both the nation and our warfighters," he said.
Many of these constellations will be entering a window of recapitalization in the coming years, he added. "How we approach these recaps will be a primary concern of the department," Weatherington said, "and will hinge on many ongoing analyses and study efforts—chief among those being the secretary's strategic portfolio review, and several key analyses of alternative studies."
Sequestration Harms Plans, Programs
Weatherington told the congressional panel that the department's plans and programs will be "drastically and harmfully impacted" if sequestration takes effect again.
Would-be adversaries, he said, are developing formidable capabilities designed to deny U.S. intelligence professionals and uniformed warfighters the asymmetrical advantages derived from the nation's space capabilities. "It's my job to ensure the department acquisitions for new capabilities stay abreast for this rapidly evolving challenge," Weatherington said, "and that our warfighters have the capability they need, but not at a price that is untenable to Congress and the American people."
Budget Control Act Relief
Air Force Gen. John E. Hyten, commander of Air Force Space Command, said a return to sequestration-level funding, set to take effect October 1 unless Congress acts, would increase risk.
"Returning to funding levels as directed by the Budget Control Act of 2011," he said, "Air Force Space Command is going to have a difficult time meeting operational requirements." Hyten added, "Compromises will be made, risk would be increased in any scenario, but we know that we have to continue to provide the nation with necessary capabilities and not lose ground in the space arena."
Air Force Lt. Gen. John W. Raymond, commander of 14th Air Force, and the Joint Functional Component Command for Space, which conducts space operations for U.S. Strategic Command, noted a return to Budget Control Act caps would threaten the nation's assured access to critical space capabilities. "I am concerned that if we do not receive relief from the Budget Control Act, our ability to provide our nation assured access to these critical space capabilities will be at risk," Raymond said.
"We are absolutely committed to ensuring global access to space and peaceful operations in and through the space domain," he said. "Credible, reliable and assured space capabilities are vital to our nation's strategic deterrence."
Story by Army Sgt. 1st Class Tyrone Marshall Jr. DoD News, Defense Media Activity
---
Twenty-Five Years Of Proven Flight Success For Pegasus
Orbital ATK, Inc. has marked the 25th anniversary of the first flight of the company's Pegasus air-launched rocket.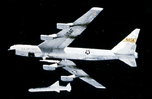 The world's first all-new privately-developed space launch vehicle, Pegasus was developed in the late 1980's in a joint venture between Orbital Sciences Corporation and Hercules Aerospace Company, a predecessor to ATK Inc., and was first launched on April 5, 1990.
Since its maiden flight 25 years ago, Pegasus has conducted a total of 42 space launches, including 28 consecutive successful flights over the past 18 years since 1997. With some launches carrying multiple small satellites on a single rocket, these Pegasus flights placed over 80 satellites into orbit for scientific, commercial, defense and international customers. Recent missions carried out by the air-launched booster include the launch of NASA's NuSTAR astrophysics satellite in 2012 and IRIS heliophysics spacecraft in 2013. Pegasus is also scheduled to launch additional satellites into orbit in 2016 and 2017.
Pegasus technology and subsystems, including the vehicle's solid rocket motors, avionics and control systems, and composite structures, also have been used in more than 110 other Orbital ATK-built launch vehicles. These include the company's Orbital Boost Vehicle (OBV) missile defense interceptors, IRBM- and ICBM-class target vehicles, Minotaur and Taurus space launch vehicles, and Hyper-X hypersonic test boosters. Pegasus and its derivatives are compatible with air-launch deployment from three aircraft types (L-
1011, B-52, C-17) and have been launched from eight ranges in the U.S. and overseas.
Following the rocket's first flight, the Pegasus development team received the National Medal of Technology from President George H. W. Bush and the Air and Space Museum Trophy from the Smithsonian Institution, among other honors and awards.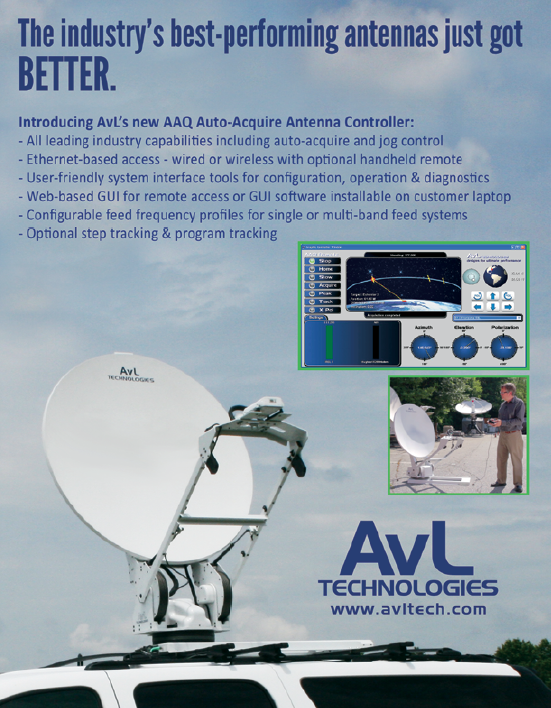 "Pegasus combined major technological advances in propulsion systems, composite structures, digital avionics and aerodynamic design with a new business model involving commercial development and operation of space launch vehicles," said Dr. Antonio Elias, Orbital ATK's Chief Technical Officer and Pegasus' inventor. "The spirit of innovation that Pegasus reflects is alive and well at Orbital ATK today, with several exciting new projects now underway."
---
DSP Satellite Support Garnered By NGC
Northrop Grumman Electronic Systems, Azusa, California, has been awarded a $9,634,400 cost-plus-fixed-fee and firm-fixed-price contract for Defense Support Program (DSP) satellite constellation sustainment.
Northrop Grumman will provide required DSP sensor support, anomaly resolution, mission threat analysis, infrastructure maintenance, and training. Work will be performed at Azusa, California, and is expected to be complete by October 1, 2015. This award is the result of a sole-source acquisition.
Fiscal 2015 operations and maintenance funds in the amount of $9,634,400 are being obligated at the time of award. The Space and Missile Systems Center, Remote Sensing Directorate, Los Angeles Air Force Base, California, is the contracting activity.
---
DataPath Brings WGS Terminals To USAF
DataPath Inc. has been awarded a $6,791,930 firm-fixed-price contract by the U.S. Air Force.
DataPath will provide five Wideband Global Satellite (WGS) Satellite Communications (SATCOM) terminals with related equipment and training for the Danish Air Force and 29 WGS SATCOM terminals with related equipment and training for the Danish Army.
Work will be performed in Duluth, Georgia, and is expected to be complete by June 30, 2016. This contract is 100-percent foreign military sales.
This award is the result of a sole-source acquisition. Air Force Life Cycle Management Center, Hanscom Air Force Base, Massachusetts, is the contracting activity.
---
Orbital ATK Mesh Antennas Unfurled
Two unfurlable mesh antenna reflectors developed by Harris Corporation have successfully deployed onboard the third Mobile User Objective System (MUOS) satellite built by Lockheed Martin.
This represents the fifth and sixth successful Harris reflector deployments in the planned five satellite MUOS system. The MUOS satellite constellation operates like a smart phone network in the sky, vastly improving current secure mobile satellite communications for warfighters on the move. Unlike previous systems, MUOS provides users and on-demand, beyond-line-of-sight capability to transmit and receive high-quality, prioritized voice and mission data, on a high-speed IP-based system. Once fully deployed, MUOS will be compatible with, but provide 16-times the capacity of the legacy UHF satellite system.
---