Drew possesses more than 15 years of executive experience in sales, marketing and business development positions. He has worked in various industries and markets throughout the Americas, Europe, Asia and the Pacific regions. Drew is the Vice President of Sales, North America, for Spacecom.
MilsatMagazine (MSM)
Good day, Mr. Marks. Would you please tell our readers about your background and how you decided to forge your career within the MILSATCOM industry?
Drew Marks
I've been involved in international sales and marketing for the last 20 years. My background is in business development, working with integrators to develop security solutions specifically for the U.S. Department of Defense (
DoD
). A headhunter originally approached me about the job. While considering the position, I did some research on the military satellite communications industry. What I learned was that SATCOM was a highly intriguing field with tremendous future potential.
MSM
What led you to decide upon Spacecom as the most appropriate company for you to use your talents?

Drew Marks
Spacecom is a publicly traded company. Before joining the firm, I analyzed the company's situation and was amazed at what I found—a very small company with huge expansion plans. The company had a road map to launch five satellites within five years. When I joined Spacecom, we had fewer than 50 employees. Today, we have more than 75 in our employ and our revenue/employee ratio is quite high.
In the past couple of years, the company has transformed itself into a multi-regional satellite operator with a constellation at the
4 degrees West
"
hot spot
" covering Eastern and Central Europe and the Middle East, and the
AMOS-5
satellite at
17 degrees East
.
We're continuing our expansion path in coming years. We're scheduled to launch the
AMOS-4
satellite in 2013 to the
65 degrees East
orbital location. It will cover a variety of regions and have on board two Ku-band beams and one Ka-band beam. Our
AMOS-6
satellite will feature some new technologies and will be launched in 2015 to strengthen our 4 degrees West hot spot and add capacity for Western Europe.
MSM
Given your role as the Vice President of Sales in North America, how much autonomy do you have when dealing with the parent company?
Drew Marks
Spacecom, as a general policy, decided to appoint vice presidents as the sales contacts for customers. The idea behind this is to offer the best and highest level of service to our loyal clients. Our customers are the most important asset we have. Having a vice president in charge allows issues to be addressed and resolved quickly. I've received many compliments from customers about the outstanding response they received from Spacecom.
MSM
What is Spacecom: A satellite operator or integrator for the U.S. government?

Drew Marks
Spacecom is a multi-regional satellite operator with three satellites in operation and another three in various stages of production and planning. We aren't an integrator—and we don't sell directly to the end user—U.S. government agencies. The company has decided to focus on what we do best—designing, financing and operating satellites, as well as selling bandwidth for a variety of applications via integrators. Our customers include teleports, service providers and integrators.
MSM
As you are the Vice President of U.S. Sales for an Israeli company, are you noticing any hesitancy for investment in Spacecom due to the world's political problems?

Drew Marks
Not at all. I'm actually noticing the contrary. Israeli companies are highly respected due to the innovation factor. Worldwide companies realize that if they want to be at the forefront of technology, they should have contacts with innovative Israeli companies.
As for the U.S.-Israeli connection, we're probably one of the closest of U.S. allies. Spacecom, as a company, feels very comfortable in the U.S. I've never heard a remark from a customer about not wanting to use our satellites or services due to political reasons.
MSM
How do U.S. military and government firms or, for that matter, companies involved in the commercial environments, work with you to develop their projects?
Drew Marks
We don't work directly with any U.S. agencies; all work is done through an authorized integrator. Integrators are customers with whom we have a very good relationship. Essentially, they act as primes, and we serve as a sub-prime. For these contracts, we treat any information received very discreetly. Our technical teams work closely with military, government and commercial customers to find creative ways to fulfill the specific mission's need and any project assignments.
MSM
What are the implications of the U.S. withdrawal from Iraq on bandwidth requirements?

Drew Marks
Common practice in the past few years has been that the U.S. government would renew COMSAT service contracts and sometimes even expand them. Today, U.S. agencies are much more careful in using their resources. Following the budget cuts, the DoD is doing more re-bids and we are seeing less automatic renewals. With the withdrawal of troops from Iraq, bandwidth contracts are being reduced or even cancelled, and renewals are lapsing. Services that are related to troops on the ground are being cancelled, including the Morale, Welfare & Recreation program involving Internet cafés on base. The focus is now on the troops in Afghanistan.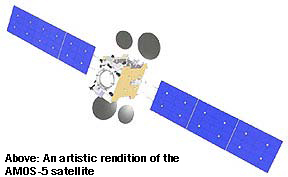 MSM
What are the anticipated bandwidth requirements in Afghanistan before and following the downsizing of U.S. troops?
Drew Marks
A lot of services and new requirements are still coming out of Afghanistan. Although the U.S. government has decided to withdraw by 2014, we still anticipate a great deal of activity on the ground for troops. After the withdrawal, we expect continued requirements from
Unmanned Aerial Vehicle
(
UAV
) and
Intelligence, and Surveillance and Reconnaissance
(
ISR
) activities, all of which requires SATCOM and bandwidth.
MSM
What are the current and potential future bandwidth trends from the new DoD requirements?
Drew Marks
The prime need for bandwidth is going to change from ground to air over the coming few years. DoD officials have told me that the future is, "
More wings, less boots
." We will see more UAV requirements for the region, more ISR missions and fewer troops being deployed. UAVs are effective, much less expensive to operate, relatively easy to activate, and they save human lives.
MSM
How will the new bidding contract vehicles (FCSA) affect the markets?
Drew Marks
After the wars started in Iraq and Afghanistan, there was a huge need for bandwidth in the region. This demand created a hike in prices, affecting not only Southwest Asia, but also the rest of the world. The U.S. government decided to create competition by opening the market. They approved more than 25 new authorized vendors to participate in the bidding process to bring prices down.
MSM
What do you believe will be the 'hot' regions and technologies for the U.S. government communication needs worldwide?
Drew Marks
I think that we'll continue to see activity and even new requirements from Southwest Asia through 2014 or early 2015. The U.S. government has also started to be more active in Africa, primarily in the Horn and western regions. The emerging hot spots seem to be Southeast Asia and the Pacific Rim.
MSM
How will the CS-2 contract release affect the market?
Drew Marks
CS-2 is a different contract vehicle with requirements that are much more complex, requiring end-to-end solutions. In this case, there's a need for sophisticated solutions that often require multiple satellites. These types of contracts will require professionals to offer creative ways to supply efficient communication services.
MSM
Given your work within the military and government environments, how do you see the role of hosted payloads addressing crucial MILSATCOM needs in the not-too-distant future?
Drew Marks
We've been hearing the words "
hosted payload
" from the government for quite some time now. It's clear to all that this is the correct route for the government to take. It's a win-win situation for government and industry alike. Industry receives a firm financial commitment in advance, and in return, the government has a clear-cut cost with a rigid timetable for delivery. Of course, discussions for this must be conducted years in advance because the process is very long. Unfortunately, only a few long-term deals have been made so far.
MSM
Will Spacecom's AMOS satellites be involved in such important missions?
Drew Marks
Yes, we're very interested in hosted payloads aboard our future satellites. We're also offering a "
hosted beam
" option to customers—a lighter version of the hosted payload for future satellites where beams are not locked in yet.
Our AMOS-4 satellite, which is scheduled to launch in 2013 to an orbital location of 65°E, has two Ku-beams and a Ka-beam on board. Since the beams are steerable and haven't been locked in yet, we're offering to lease the whole beam. The commitment needed would only be three to four transponders of 108MHz.
MSM
As you review your career, what projects have brought you the most satisfaction?
Drew Marks
For years, I've been promoting or working on projects for military applications and in war zone regions. The most satisfying project that I ever worked on successfully saved a lot of human lives. While I can't disclose the details of the project, it focused on Southwest Asia and brought me a great feeling of satisfaction.