The Government Accountability Office (GAO) recently published an assessment of federal agencies' progress toward reducing satellite program costs by leveraging nontraditional, but innovative, approaches such as hosted payloads on commercial satellites.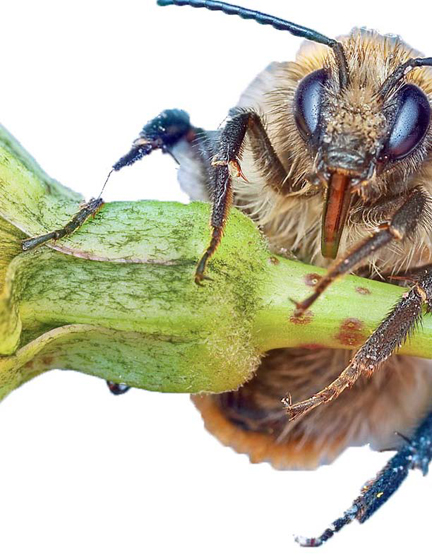 Released in April, just a few days before income taxes were due, GAO's report states that selected agencies are reporting savings in the hundreds of millions of dollars by implementing these proven practices.
It also notes the wide variety of capabilities hosted payloads are performing on orbit today—missile warning; an Internet router in space; navigation augmentation for civil aviation; ship tracking; and UHF communications to improve connectivity among Australia's deployed forces.
At a recent space event in Colorado Springs, Charles Beames, of the Office of the Undersecretary of Defense for Acquisition, Technology and Logistics, reflected on the role of commercially hosted government payloads as a less expensive way to perform technology demonstrations and competitive prototyping. He also mentioned the value they present towards future architectures that provide more resiliency.
Beames indicated a desire to get government laboratories and program offices to fly-test articles and to mature technology readiness levels (TRL) to TRL9 prior to going into full engineering, manufacturing and development.
The advantage of technology demonstrations is working out the "bugs" without affecting operations. Perhaps more importantly, it allows concepts of operation to be fine-tuned to determine final system requirements.
A common criticism of this approach has been that it can add years to program timelines, potentially yielding technology that is much older by the time such becomes operational.
According to the GAO report, there are more technology demonstrations using commercially hosted payloads than operational missions. Hosted Payload Alliance members were asked:
"Do you see future hosted payloads providing operational capability to military users, or will hosted payloads be mostly experiments and technology demonstrations?"


"There are a few selected National Security mission areas where the use of hosted payloads on commercial satellites will not be able to meet critical warfighter requirements, but those can be counted on a single hand. For all other mission areas, hosted payloads may not be the only way to accomplish the mission, but they certainly can play a role in adding diversity and resiliency to a mission area or augmenting that area. If we look beyond the National Security mission areas, I believe hosted payloads will play a key role in Science and Technology areas and in Civil space missions."
—Timothy Deaver,
Vice President of Corporate Development
,
SES Government Solutions
"As the military moves towards a cost-efficient, disaggregated architecture, it seems logical that hosted payloads will play an increasing role in providing operational capabilities to the military services. In fact, we would not be surprised to see test and demonstration missions, in some cases, morphing into at least short term operational systems under a number of planned and unplanned circumstances."
—Tim Logue, Senior Director,
Marketing and Sales,
Thales Alenia Space North America, Inc
.
"Hosted payloads of the future… and today…provide operational capability to military users. In fact, the most recent hosted payload delivered by Boeing is on the Intelsat 22 satellite. Launched on March 25, 2012, Intelsat 22 carries a hosted UHF payload that was purchased by the Australian Defence Force. Approximately half of that content has been provided back to the U.S. Government for use in the Indian Ocean Region. The ADF has indicated that the cost savings to them by using a hosted payload on a commercial satellite is 40 percent over the life of the program, when compared to a dedicated system. And, by the end of this year, we will see another launched, this one on Inmarsat 5, which will be carrying a military Ka-band switchable payload. If hosted payloads are used only for experiments and technology demonstrations, then we have failed as an industry to deliver innovative solutions that meet critical mission requirements."
—James F. Mitchell,
Vice President,
Boeing Commercial Satellite Services

"The U.S. government has a long history of hosting both technology demonstrations and operational payloads on its satellites to fill coverage and capability gaps. Prominent examples include the Nuclear Detonation Detection System on Global Positioning Satellites (GPS) and the Space Based Infrared System's Highly Elliptical Earth Orbit payloads. Technology demonstrations are an obvious choice for initial forays into hosting military payloads on commercial satellites because the real goal is to get the payload into space and measure its performance. Long-term, though, we see a different future for hosted payloads. The Federal Aviation Administration is pointing the way with operational Wide Area Augmentation System payloads on commercial satellites for air safety. A measured approach beginning with hosting on government-owned satellites will build business skills, technical acumen and confidence, leading to operational missions. This allows government agencies and their industry partners to use the hosted payload process to their best advantage."
—Tim Frei,
Vice President,
Communication Systems, Northrop Grumman Aerospace Systems

"For many years small experimental payloads have been placed on both commercial and government satellites to qualify new technologies. Recently NASA has begun to institutionalize this process by proposing to put some payloads such as Laser Communications, the Atomic Clock, TEMPO, and GOLD on commercial spacecraft. However, the benefits of leveraging commercial spacecraft for operational DoD payloads, such as OPIR, Space Situational Awareness, Environmental Monitoring and GPS augmentation, are so compelling that it is inevitable that we go in this direction. Hosted payloads offer a cost-effective solution, with routine access to space, for needed disaggregation and other governments such as the Australian Defence Force and the European Union are already reaping those benefits."
—Eric Spittle,
President of
SSL Federal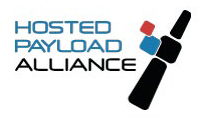 Join the Hosted Payload Alliance
From policy development to the acquisition and operation of hosted payloads, HPA is the platform for mission-specific dialogue and the principal source for subject-matter expertise. HPA represents the collective interests of its members by providing a forum to lead the future of hosted payloads.
Membership Benefits
– Access to officials in both the public and private sectors who shape the continued growth of hosted payloads
– Research & Analysis of the evolving trend of hosted payloads via case studies, benchmarking programs and comprehensive data collection
– Networking with industry leaders ranging from satellite and manufacturers to system integrators and launch service providers
– Engagement with influential audiences such as industry media, analysts and key decision-makers, and through speaking opportunities at HPA events
– Dialogue among fellow HPA members through communications such as member-only newsletters, strategy development sessions and committee participation
– Advancement of the dynamic business of hosted government payloads on commercial satellites
Membership Levels
Membership in HPA is open to any and all corporations, institutions, agencies, individuals, alliances, public interest groups or others interested in the benefits of hosted government payloads. HPA offers three exclusive classes of membership: Executive, Associate and Affiliate.
Executive Members:
Corporations or partnerships that manufacture or operate commercial satellites and provide hosted payload capabilities on commercial satellites.
Associate Members:
Corporations, partnerships, institutions, or not-for-profit organizations that engage in business with the operation of commercial satellites and providing hosted payload capabilities on commercial satellites.
Affiliate Members:
Individuals, including consultants, employees of governments and independent contractors of government agencies who are interested in the manufacture, operation and provision of hosted payload capabilities on commercial satellites.
Applications for membership in the Hosted Payload Alliance will be evaluated and accepted at the discretion of the HPA Board of Directors.
Download the application PDF Membership Application form at
http://www.hostedpayloadalliance.org/AM/Template.cfm?Section=Join
and email to
jmetzgar@hostedpayloadalliance.org