A few years ago, television images emerged of scientists accessing the Worldwide Web while orbiting the Earth on the International Space Station. This created headlines in the media, but came as no surprise to anyone working in government and military satellite communications.
Yahsat Government Solutions (YGS) is the government focused division of Yahsat dedicated to providing managed communications solutions to the UAE and other national administrations and organizations globally. It is distinct from Yahsat's commercial arm and from Thuraya (in which Yahsat now has a majority stake), but draws on their services and expertise to provide a broad government focused offering.
---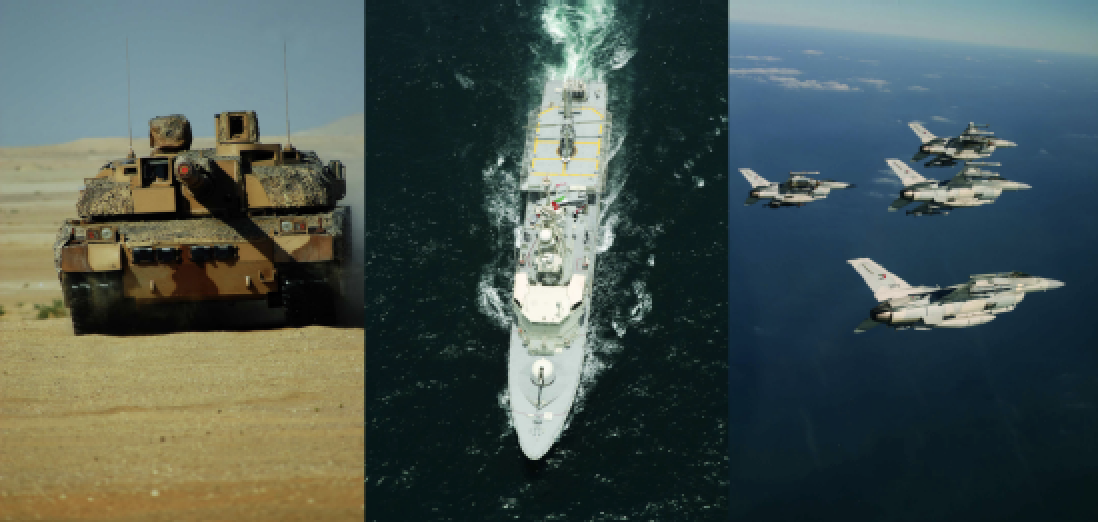 Yahsat Government Solutions assists governments to achieve strategic advantages on land, at sea and in the air.
---
YGS enables SATCOM platforms in addition to defense and mission-critical applications to support government customers in their critical task of protecting borders and sovereign interests. Comprehensive and secure coverage is provided through the satellite capacity of Yahsat, Thuraya and strategic partners.
To stay ahead of competition, we are constantly innovating and improving our solutions, working in close partnership with government and industry leaders. When supporting our customers, we maintain the premise that "the mission is everything," the ultimate measure being mission success. We provide versatile satellite-based solutions that are designed and optimized to operate across our Mil-Ka and L-band networks.
As a result, we are able to guarantee anywhere/anytime availability and resilience, maximum capabilities, flexibility, and industry-leading security.
YGS's Products and Solutions
• Ensure network security, resilience, integrity and flexibility
• Are optimized to meet the wide array of government customer requirements
• Build on field proven innovation with a game-changing impact. A noteworthy example would be Thuraya Aero and line-fit offerability certification
• Address emerging requirements including seamless network interoperability and integration
Ensuring "Secured Resilience"
Cyber threats are relatively new in satellite environments but security has been always a concern in government networks. The UAE and Yahsat are way ahead of the game and are market leaders in cybersecurity for government and MILSATCOM users. We have been building end-to-end network security into the design and operations of our robust systems for years. We call this "secured resilience.". It encompasses every aspect from the satellites, to the ground, shipborne, and airborne network of terminals, to the ground stations, and to the terrestrial fiber that connects the different ground segments. For example, we can help by securely connecting multiple groups in remote areas, enabling them to coordinate and streamline links between operatives while maintaining security and network integrity. This is even possible when some are using different terminals or satellite networks. Not all government requirements are the same. We can help customers select the most suitable solution and underlying network architecture, and customize them to fit specific strategic and operational needs.
Optimized for Various Government Customer Requirements
Every product and solution provided by YGS guarantees maximum flexibility and choice. At the most fundamental and critical level, this means ensuring effective, secure communications with headquarters over tactical, regional or global networks. YGS products and solutions are designed specifically for government and military requirements and are assured for secure performance. They include reliable and fielded solutions that are ruggedized and tested for use in harsh environments.
YGS is focused on integration with government platforms and sub-systems rather than on standalone solutions. Our end-to-end network solutions leverage Yahsat's satellite constellation of 5 satellites, with services directly controlled, managed and delivered to the customer.
We provide extensive specialist support to ensure customer requirements are met. This includes 24/7 centralized support from our dedicated and highly responsive network operations center, which is complemented by an expert field service team to support onshore, offshore and air operations. YGS' state-of-the-art products and solutions are tested rigorously with government customers.
YGS recognizes that one-size-fits-all products and solutions cannot satisfy military and government requirements. On land, at sea and in the air, our customers require maximum flexibility, while being assured of secure, reliable service.
YGS offers a wide spectrum of configurations and formats for a range of scenarios, including: handheld; portable Comms-On-The-Halt (COTH); quick deploy; fixed; Comms–On-The-Pause (COTP); Comms-On-The-Move (COTM); and tracking.
We fully support the dismounted soldier and offer a menu of mounting requirements for vehicular, naval/maritime, manned and unmanned airborne settings.
Our solutions cover the full array of government operational applications, including voice; messaging; data; push-to-talk (PTT); intelligence, surveillance and reconnaissance (ISR); search and rescue (SAR); and command and control situational awareness (C2SA). Communications security is inbuilt, with full defense-grade encryption, while our transmission security (TRANSEC) protocols ensure that links are secure and reliable across multiple frequency bands, including Mil-Ka-, Ku-, Ka-, C- and L-bands.
Field Proven Innovation
At YGS, we continually innovate to push the boundaries of our offering to government and military customers. This was evident in November of 2019 when we demonstrated our L-band Aero Mobility beyond line-of-sight (BLOS) capability live to key government customers by replicating an ISR mission over satellite communications. Real-time surveillance imagery, flight tracking, and duplex data from the aircraft were displayed on the ground on a portable receive station that supports critical applications such as real-time exchange of ISR information, transmission of border/coastal patrol imagery and first-responder back-up.
L-band Aero Mobility has been recently approved by Airbus as a Line-fit BLOS solution on one of their rotary wing platforms. It offers full situational awareness and coordination at every level of the command chain. This L-band capability gives troops on the ground and at sea an "eye in the sky" and a common operational picture, which is of paramount importance to the success of any mission. It facilitates steady network access, voice calls, text messaging, and real-time, high-speed data applications including video conferencing, tracking, sensor and data collection and transmission. It has built-in video compression capability, handling HD streaming speeds of up to 384 kbps on a single L-band channel. Aero Mobility is uniformly available within Yahsat's Thuraya satellite constellation footprint. This covers more than 160 countries across the Middle East, Asia, Europe, Africa and Australasia. The service is appropriate to fixed and rotary-wing aircraft and to UAVs.
As the example of L-band Aero Mobility illustrates, the YGS solutions enable government and military customers to deploy strategic capability when and where it is needed most. We aim to confer the same advantage to all of our customers, helping them overcome major operational challenges swiftly and with game-changing impact.
Addressing Emerging Requirements
The requirements of government and MILSATCOM customers are continuously evolving with renewed focus on communication security, network resilience, and more importantly: seamless interoperability and network integration.
Seamless integration between terrestrial and satellite communications and interoperability between different space-based networks are also emerging must-haves for government customers.
As a network effectively combining fixed satellite services (FSS) and mobile satellite services (MSS) with over 30 years of expertise, Yahsat's capabilities enable multiple military solutions that work seamlessly on both L-Band and Mil-Ka. They also give our customers more options for securely integrating personnel mobile devices with government networks.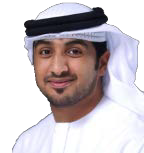 With Yahsat Government Solutions supporting government's needs, we can successfully factor security, reliability and interoperability, while designing and deploying satellite communications to help our customers gain strategic advantages.
The author, Eisa Al Shamsi, is the Deputy General Manager at Yahsat Government Solutions (YGS)
---