U.S. Space Force SMCs Wide Field of View Satellite OK to Ship to Launch Site
Approvals have been issued after a joint NASA / United States Space Force (USSF) Space and Missile Systems Center (SMC) management and technical review in which the Wide Field of View (WFOV) Testbed spacecraft has been declared ready to ship to launch site. WFOV is informing the Next Gen OPIR, a missile warning satellite system acquisition program that will deliver advanced capabilities to keep pace with adversary advancements.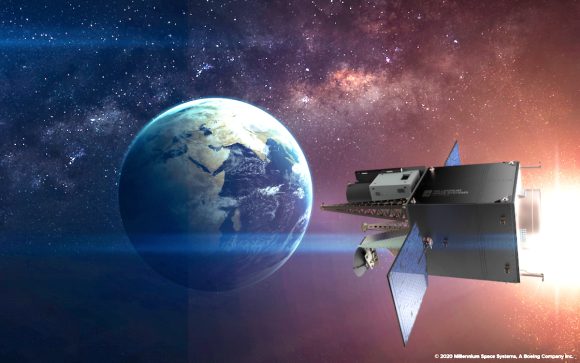 A United Launch Alliance (ULA) ATLAS V rocket will launch the spacecraft next year. The approval came when Millennium Space Systems, a division of Boeing, passed this major program milestone after detailed reviews of the satellite's performance in environmental testing.
While awaiting launch, NASA and USSF SMC are planning risk reduction tests with the integrated spacecraft with its ULA launch interfaces and its integrated ground segment. Following those tests, the satellite will ship next year to the launch site. It is scheduled to launch in 2021 on its mission in geosynchronous orbit (GEO).
"The Wide Field of View program highlights our commitment to innovation and is critical to advancing the technology required to meet the growing threat," said Col. Charles Galbreath, Deputy Director, Innovation and Prototyping, Development Corps, Space and Missile Systems Center. "Working with our incredible partners, we've demonstrated how to prototype new missile warning sensors, created a flexible testbed to fly them on, and qualified a new satellite platform for GEO at a significant cost savings. These are all capabilities we need now to support our warfighters and allies worldwide."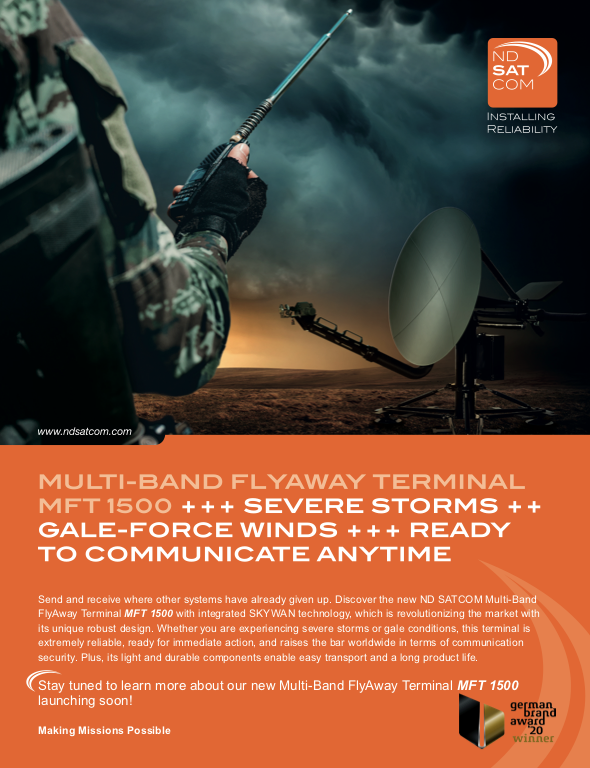 "The WFOV Pre-Ship Review is the capstone of the integrated space vehicle design verification and ensures readiness for flight," said Jennifer Schaaf, Millennium Space Systems program manager for WFOV systems engineering, integration and test. "A large portion of the AQUILA M8 bus leverages Millennium's in-house capabilities. These organically developed capabilities are a key enabler for executing agile, affordable space programs."
Sponsored by the Space and Missile Systems Center and managed by the NASA Ames Research Center, the mid-sized GEO spacecraft is based on Millennium's AQUILA M8 affordable platform series and hosts a transformational OPIR six-degree staring sensor developed under a separate contract by L3Harris Technologies.
WFOV Testbed is designed for a 3 to 5-year life in GEO with a total mass up to 3,000 kg and a payload accommodation over 350 kg. The satellite's primary mission on-orbit is to explore future missile warning algorithms with data collected in space.
---
Wickr, Inc. Awarded Secure COMMS Contract by U.S.A.F.
Wickr, Inc. has been awarded a $35 million dollar contract from the United States Air Force to provide its Wickr-based recall, alert and messaging (Wickr RAM) throughout the United States Department of Defense (DoD).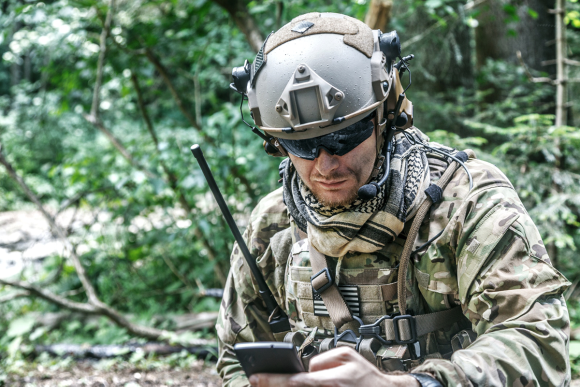 With this new Air Force contract, Wickr further extends its services across all three major DoD departments, expanding to provide secure communications for the Army, Navy, Marine Corps, and Air Force with end-to-end encrypted file, video, chat, text and voice services for end-users.
To meet Department of Defense (DOD) security requirements, Wickr RAM enables full administrative and compliance controls. The contract names Wickr RAM as a DoD approved Federal Information Processing Standards (FIPS) certified application suite, and is additionally Federal Risk and Authorization Management Program (FedRAMP) FedRAMP certified, an imperative criteria to consider when selecting a collaboration service that ensures the highest levels of security for nationally recognized government entities.
Wickr RAM, the self-hosted end-to-end encrypted collaboration platform designed for and accredited by the DoD, is the only collaboration service with full functionality to meet all security criteria of the National Security Agency (NSA), and require an Air Force Cloud One and Air Force Special Operations Command cloud certified fully managed service provider.
The application suite, built for secure communication and collaboration control and deployed to address the requirements to serve recall, alert, and messaging, includes servers that run in a DOD approved cloud data center and client applications that run on government issued, personal, and temporary computers and mobile devices with a DoD validated secure mobile application. Combined with its end-to-end encryption and zero trust infrastructure, Wickr RAM ensures privacy for the Air Force, Navy, and Army in the harshest environments.
The Air Force is obligating over eight million dollars for fiscal operations and maintenance funds to be performed at the Air Force Installation Contracting Center in Hurlburt Field, Florida and is expected to be completed May 31, 2022.
Executive Comments
"Providing secure communications to the tactical edge and higher on government & personal devices for data up to IL4 FOUO to include PII & PHI is greatly improving situational awareness and enabling commanders to have more complete decision making data," said Dan Skinner, Head of Federal Operations, Wickr.
"Wickr is honored to be the recipients of this contract that will be used to enhance Air Force security and meet the government's needs for their most essential, private communication with the utmost secure communication and collaboration tools," said Joel Wallenstrom, CEO of Wickr. "We hope that this partnership will continue to inform the global encryption discussion and highlight the need for true security in government agencies."
---
Horizon Technoligie's Signit Systems Responsible for £4+ Million in Orders
Horizon Technologies has reported £4+ million in additional orders for the company's FlyingFish™ airborne, Sat Phone SIGINT systems to NATO end-users.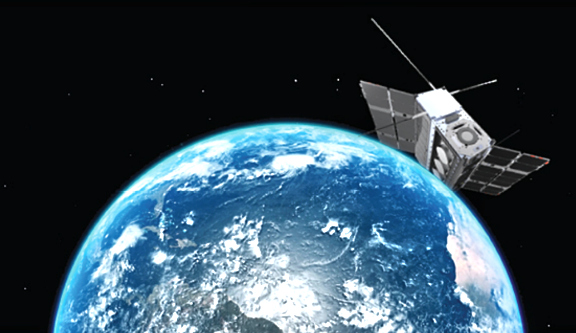 The orders consist of a total package including Group A kit and ILS support for a variety of airborne ISR platforms.
Horizon Technologies remains on track to launch their first Amber™ smallsat next year and is working with the company's UK and international partners on planning for additional launches to commence quickly after the Amber-1 smallsat is on-orbit.
Amber™ is a space-based Maritime Domain Awareness (MDA) intelligence system and is part of a public/private partnership with the UK Government.
This award is on top of the £100,000 Grant assigned to the company to help fund its AMBER™ CubeSat-based Intelligence Data Service.
Executive Comment
Horizon Technologies CEO John Beckner said, "Despite Covid-19, our business continues to grow, and these current orders reflect customers moving their SIGINT requirements forward, and getting additional ISR assets into the field more quickly. While details are not in the public domain, our products continue to be part of NATO and EU missions worldwide ranging from refugee rescue, counter terrorism, smuggling & trafficking interdiction, etc. FlyingFish™ reliability is unsurpassed, and our customers consider FlyingFish™ as Essential Mission Equipment in all their critical ISR operations. Our expanding FlyingFish™ sales are having a very beneficial impact on our Space-Based MDA Data as a Service (DaaS) Amber™ business."
John went on to say, "As European business travel is coming back, the Horizon Technologies team is back again conducting face-to-face meetings with commercial and government end-users. As AMBER™ is a Public/Private partnership with the UK Government, we are most grateful for the continuing support from the UK Government; DIT and DSO in particular. Despite the worldwide disruptions due to COVID-19, our legacy FlyingFish™ business is increasing, and our list of AMBER™ end-users continues to grow—2020 will be our most successful year yet."
He added, "The Innovate UK Grant is a Continuance Grant which will be put to good use in making sure our AMBER™ Processing Centre (APC) will be up and running in the near future." Beckner notes, "The APC needs to be fully tested and operational in order be able to provide terrestrial AMBER™ data for integration testing for our AMBER™ end-users in addressing their Maritime Domain Awareness (MDA) requirements. Using Horizon Technologies' unique IP, the APC processes AIS, Sat Phone, Maritime Radar, and GNSS Spoofer signals sent to it from the AMBER™ payload."
---
2.4K Space Operators to Transfer to U.S. Space Force
Following the May application window for active-duty Airmen in specified career fields to volunteer to transfer to the U.S. Space Force, the service has selected 2,410 members in the organic space specialties of space operations (13S) and space systems operations (1C6) for transfer starting on September 1.
These space operators will officially commission or enlist, as applicable for officers or enlisted, into the Space Force and will grow the initial ranks of the new service.
Members selected for transfer will receive MyPers messages later in July with instructions for required administrative tasks to complete prior to executing their transfers.
While most members will execute their transfers around September 1, some members awaiting various administrative processes, such as a pending promotion board, will transfer at a later date when those actions are completed.
The actual number of members who complete transfers may differ slightly from the number approved for transfer as members make this personal decision based on their individual and family circumstances at that time.
In total, more than 8,500 active-duty Airmen from 13 eligible officer and enlisted career fields volunteered to transfer. The 2,410 members selected were in space operations career fields.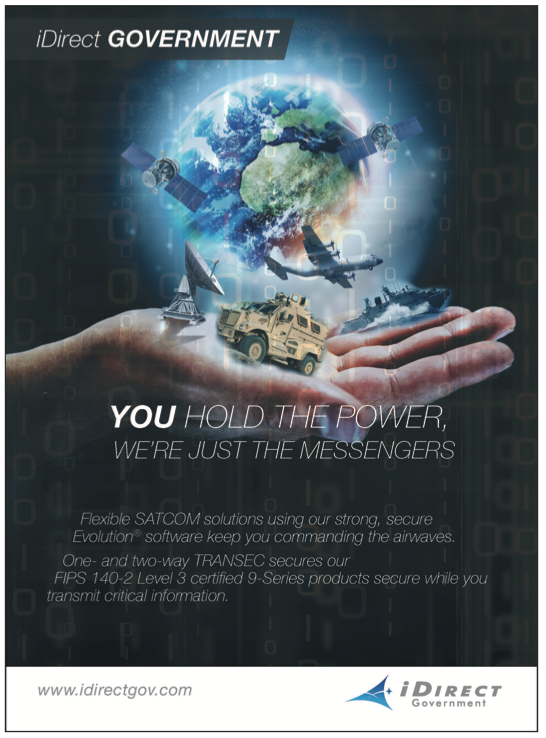 The remainder of the volunteers come from career fields common to both the Air Force and the Space Force: intelligence (14N), cyberspace operations (17X), developmental engineer (62E), acquisition manager (63A), operations intelligence (1N0), geospatial intelligence (1N1), signals intelligence (1N2), fusion analyst (1N4), targeting analyst (1N8), cyberspace support (3D0), and client systems (3D1).
Members in the common specialties will undergo a transfer selection process that will balance space experience, space credentials, and performance and potential as evaluated during a transfer board.
Transfer boards for officer common career fields are scheduled for the end of July, and for enlisted common career fields later in the fall. The results will be announced approximately 30 days after each board is completed.
Transfers for personnel selected from these boards are expected to begin February 1, 2021.
As active-duty space operations missions and functions will completely transfer to the Space Force and will no longer be available in the Air Force, space operators who declined to transfer during the May volunteer window will also receive MyPers messages later in July explaining next steps.
Options for those members include applying for retraining into another career field, applying to transition into the reserve components, or applying for separation or retirement, if eligible.
In the meantime, those members will remain in the Air Force and may be assigned duties in the Space Force. At the end of the transition period, expected to be sometime in 2022, organic space specialties will be removed from Air Force inventory and assignments in those mission areas will no longer be an option for Air Force members.
Air Force Reserve and Air National Guard personnel remain critical to the space mission. Today, Air Guard and Air Force Reserve units executing space missions are currently aligned to the Space Force, and will continue supporting Space Force missions in this status while the future of the reserve component for the Space Force is determined.
The status of Department of the Air Force civilians, whether assigned to Air Force or Space Force organizations, is unchanged.
For members of the other military services, the time frame for Army and Navy space requirements to move to the Space Force is in fiscal years 2022-23.
Although legal provisions exist for members of other services to transfer to the Space Force, the current focus is on Air Force members.
The Space Force will release further details for a limited inter-service transfer program for other sister services for fiscal year 2021.
Members in organic space career fields needing more information may contact their servicing military personnel flight or the Total Force Service Center.
Executive Comments
"This is an exciting and historic time for these space operators who will be some of the first members to join the Space Force," said Lt. Gen. David "DT" Thompson, Vice Commander, U.S Space Force. "Each one of them has an important responsibility to contribute bold ideas to shape the Space Force into a 21st century service."
"There has been substantial planning behind the scenes between the Space Force and Air Force personnel lists to get us to this day," said Patricia Mulcahy, Deputy Chief of Space Operations for Personnel and Logistics. "We understand the personal circumstances that influence a member's decision to volunteer for transfer, and I am incredibly proud of the team's thoughtfulness put into every decision to ensure we provide members with as seamless a transfer process as possible."
---