The future of the Space Force
Space is a contested environment, and the United States must deploy new tools, new capabilities and the right leadership to ensure dominance in that environment , Deputy Defense Secretary Patrick M. Shanahan said recently.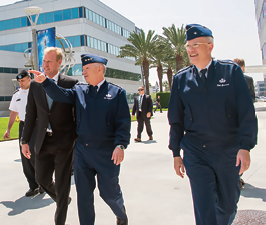 Deputy Defense Secretary Patrick M. Shanahan walks
with Air Force Lt. Gen. John F. Thompson, commander
of the Space and Missile Systems Center; Air Force
Brig. Gen. Philip Garrant, SMC vice commander;
and Joy White, SMC, during a visit to Los Angeles
AFB in August.
The deputy secretary spoke August 27 to airmen, civilians and contractors at Los Angeles Air Force Base's Space and Missile Systems Center in El Segundo, California. The SMC, a subordinate unit of Air Force Space Command, is the center of technical excellence for developing, acquiring, fielding and sustaining military space systems.
"We've got a president who says space is no longer a sanctuary," he added. "We need to defend our economy. We need to put in place the authorities and the capabilities [in space] to protect our way of life — period. The first law of transformation is, do no harm. Our missions are too important. That doesn't mean we don't take calculated risks or we don't move quickly," he said. "But, from the Pentagon's standpoint we're not going to do harm, and that's why I wanted to come out here and spend some time with you," the deputy secretary added.
During the course of the next year, a lot of changes will take place in terms of technology, roles and responsibilities, he said.
"If we don't choose the right technical solution, we lose. This... is about physics. It's about capability. And when you pick the wrong product, no matter how talented the team or how many resources there are, you lose," Shanahan said. "This is about development and programmatics. Acquisition is a huge enabler, but getting the product right is, in my mind, the most important thing we can do," he added.

It's also vital to put a plan in place that achieves performance, the deputy secretary said. "We have to have clear goals. Without clear goals, the team can't practice what I call 'selectful neglect.' We have -- in large organizations like this -- competing priorities, and if the goals aren't clear, then it just creates too much confusion."
Having the right leaders in place also is critical, he said. "There are so many great people that work in the Department of Defense, so we have the talent. We just need to put them into the right roles The hidden secret sauce is engagement of the team. When the team is engaged, they reward you with discretionary effort. And when you have that kind of environment, it is really fun and energizing to come to work."
As for innovation, he noted, "You find the really great leaders, because they'll put the project or the program ahead of their own careers, and that's the kind of culture we want at the end of the day — [the] people who are mission-oriented, first and foremost."
Organizations should be centered around the capability DoD wants to deploy and the resources it needs to deploy them, the deputy secretary noted.
"If you want to know what I think about the Space Force [it's this]: How do we deliver warfighting capability more quickly?" Shanahan said.
Other key priorities, he said, are how to give the Missile Defense Agency more capability to do "birth-to-death tracking" of ballistic missiles and other cold objects in space, and how to operate in a GPS-denied environment.
"If we're really serious about being combat credible, forward-deployed, you're going to have to operate in GPS-denied environments. We have to get after that capability. We're standing on the air hose with technology that can be readily deployed. We can go faster."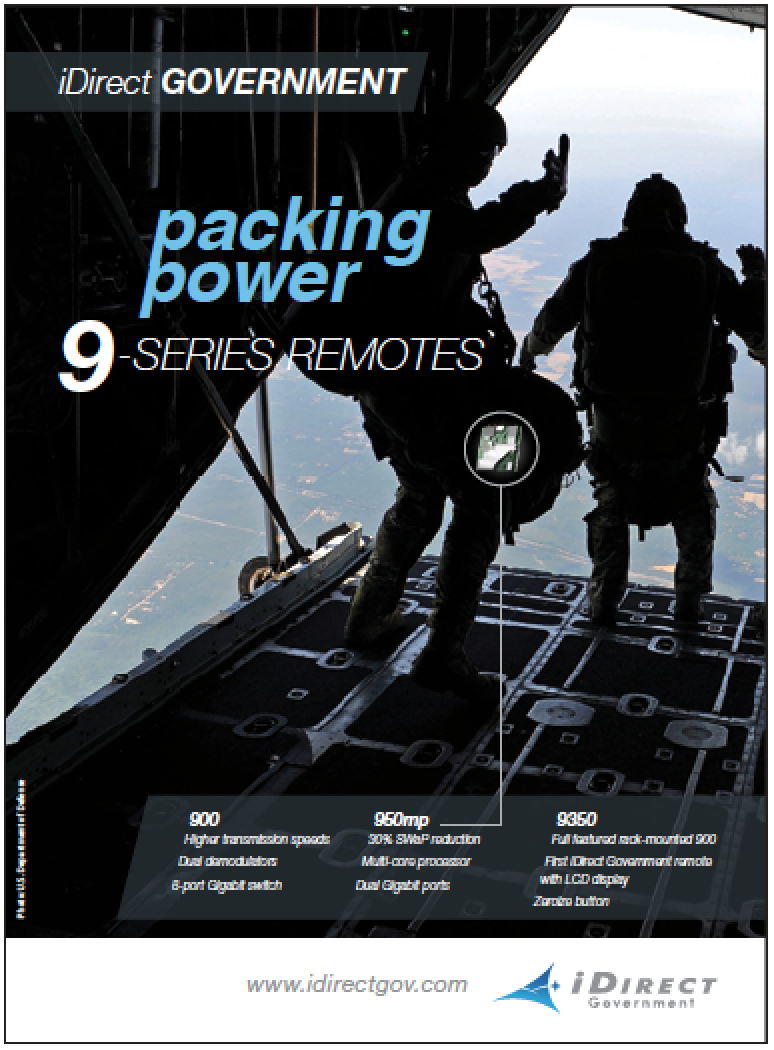 Command and control at the DoD level will set the foundation to do what's important, Shanahan said.
"And whether we say it is the legacy of the SMC or the department, but you know the capability emerging to do persistent surveillance of the globe, the amount of data that we'll be able to collect and parse that in the decision tools to aid the war fighter, that'll create a time constant that is going to be, you know, unbeatable," he added.
DoD will create the environment and infrastructure to provide data to the warfighter, Shanahan said.
www.afspc.af.mil/
Story by Terri Moon Cronk, DoD News
---
GPS III arrives at the Cape for launch
The U.S. Air Force's Space and Missile Systems Center (SMC) Global Positioning Systems (GPS) Directorate achieved a major program milestone on August. 21, successfully delivering the first GPS III satellite to Cape Canaveral Air Force Station, Florida to begin launch processing.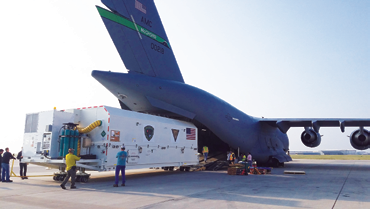 "The shipment of the first GPS III satellite to the launch processing facility is a hallmark achievement for the program," said Lt. Gen. John F. Thompson, SMC commander and Air Force program executive officer for Space. "The modernization of GPS has been an outstanding collaborative effort and this brings us another step closer to launch."
The satellite, dubbed "Vespucci" in honor of Amerigo Vespucci, the Italian explorer for whom the Americas were named, was transported in a custom container from the Lockheed Martin factory facility in Waterton, Colorado to the Space Coast Regional Airport in Titusville, Florida, by a C-17 Globemaster III originating from Joint Base Lewis-McChord, Washington.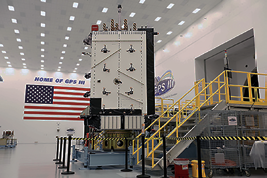 THE GPS III satellite. Photo is courtesy of
Lockheed Martin.
The delivery of Satellite Vehicle 01 (SV01) starts the clock for final testing and checkout of the space vehicle prior to launch. The satellite will be processed at the Astrotech Space Operations Florida facility. A government and contractor team will ensure the integrity of the satellite after shipment by performing a Mission Readiness Test to verify the health and safety of the vehicle, as well as communication compatibility with the ground operations center. The team will then prepare for propellant loading and encapsulate the satellite in its protective fairing. At the completion of these activities, the satellite will be headed for a first of its kind horizontal integration with the SpaceX Falcon 9 launch vehicle.
"While the launch of the last GPS IIF satellite marked the end of an era, the upcoming GPS III launch will be the start of a brand new one," said Col. Steven Whitney, director of the GPS Directorate. "It is the first of our new GPS III satellites, first to integrate with a SpaceX rocket, first to interact with elements of GPS' Next Generation Operational Control System (OCX) Block 0, and first to have spacecraft acquisition and on-orbit checkout from Lockheed Martin facilities."
The modernized GPS III SV01 is slated to launch in December and will augment the current constellation of 31 operational GPS satellites.
---
U.S. Strategic Command authorizes expanded, operation use of MUOS for the U.S. Navy
The U.S. Navy has announced that U.S. Strategic Command has approved the service's next-generation, narrowband satellite communication system for expanded operational use, this according to a news report in the AFCEA's online Signal Magazine infopage.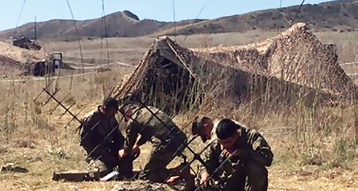 Marines from the 1st Marine Division test out the Mobile User Objective
System at a Field User Evaluation in Camp Pendleton, California. MUOS
is a satellite communication system that uses commercial cell phone
technology on the battlefield. Marine Corps Systems Command will begin
fielding MUOS in the fourth quarter of 2018. Photo is courtesy of the
U.S. Marine Corps — Eddie Young
The news article, written by George I. Seffers, the publication's Technology Editor, reveals that this authorization paves the way for U.S. Navy and U.S. Marine Corps "early-adopter" commands to use the system on deployment as early as this fall, primarily in the Pacific theater, according to the written announcement.
The Navy's on orbit, five-satellite constellation — the Mobile User Objective System (MUOS) — began providing legacy satellite communications shortly after the system's first satellite launch in 2012.
Each MUOS satellite has dual capability. The legacy satellite communications payload was designed to maintain legacy narrowband communications for the Defense Department while the advanced MUOS capability came online.
The full-suite MUOS payload, known as Wideband Code Division Multiple Access (WCDMA) waveform, adapts commercial cellular technology to allow warfighters to communicate beyond-line-of-sight, more securely and reliably than before, and with 10 times the capacity compared to the legacy capability, the announcement states.
On June 24, 2016, the U.S. Navy's fifth Mobile User Objective System (MUOS) satellite launched at 10:30 a.m. EDT from Space Launch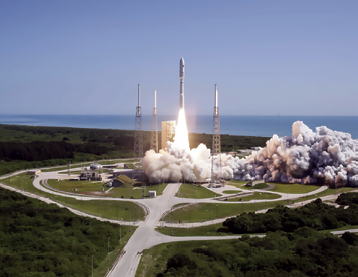 Complex 41 aboard a United Launch Alliance Atlas 5 rocket in the 551 launch vehicle configuration.
With the MUOS constellation on orbit, the ground and network management system operational, and the WCDMA waveform available for end-user radios, operators today with MUOS WCDMA radios are connecting beyond line-of-sight around the globe, transmitting simultaneous voice, video and mission data on an Internet Protocol-based system that connects to military networks. MUOS-enabled radio population continues to be the limiting factor for greater MUOS WCDMA use.
The system could be declared fully operational following Multi-Service Test and Evaluation next summer.
The U.S. said it would be the first service to widely deploy MUOS, largely due to its investment in MUOS-portable radios over the past six years.
The USMC is slated to begin initial MUOS fielding in the fourth quarter of 2018, followed by initial operational capability in the first quarter of 2019.
---
DISA helps to ensure the U.S. Coast Guard is 'always ready' on their 228th birthday + Joint Regional Stacks
The U.S. Coast Guard (USCG) will celebrated their 228th birthday on August. 4.

This unique, uniformed service operates under the Department of Homeland Security during peacetime and can be transferred to the Department of the Navy by the U.S. President at any time, or by Congress during times of war.
Although the Coast Guard is not a Department of Defense (DoD) agency, it does rely on DISA-provided services and capabilities to accomplish its many missions at home and abroad, including protecting shipping and trade, search and rescue, installing and maintaining aids to navigation, combating drug smugglers, and marine environmental protection.
"The U.S. Coast Guard is a Defense Information Systems Network, or DISN, subscriber," said Scott Steinmeyer, a representative from DISA's Mission Partner Engagement Office. "That means they have access to terrestrial and satellite infrastructure services supporting voice, video, and data transmission, including the Non-secure Internet Protocol Router Network (NIPRNet) and Secure Internet Protocol Router Network (SIPRNet), and cybersecurity services."
Coast Guard Commander, Harold "Lars" McCarter, director of the Network Operations and Security Center at Coast Guard Cyber Command, said the force uses DISN services across all operational mission areas, just like the Army, Marine Corps, Navy, and Air Force.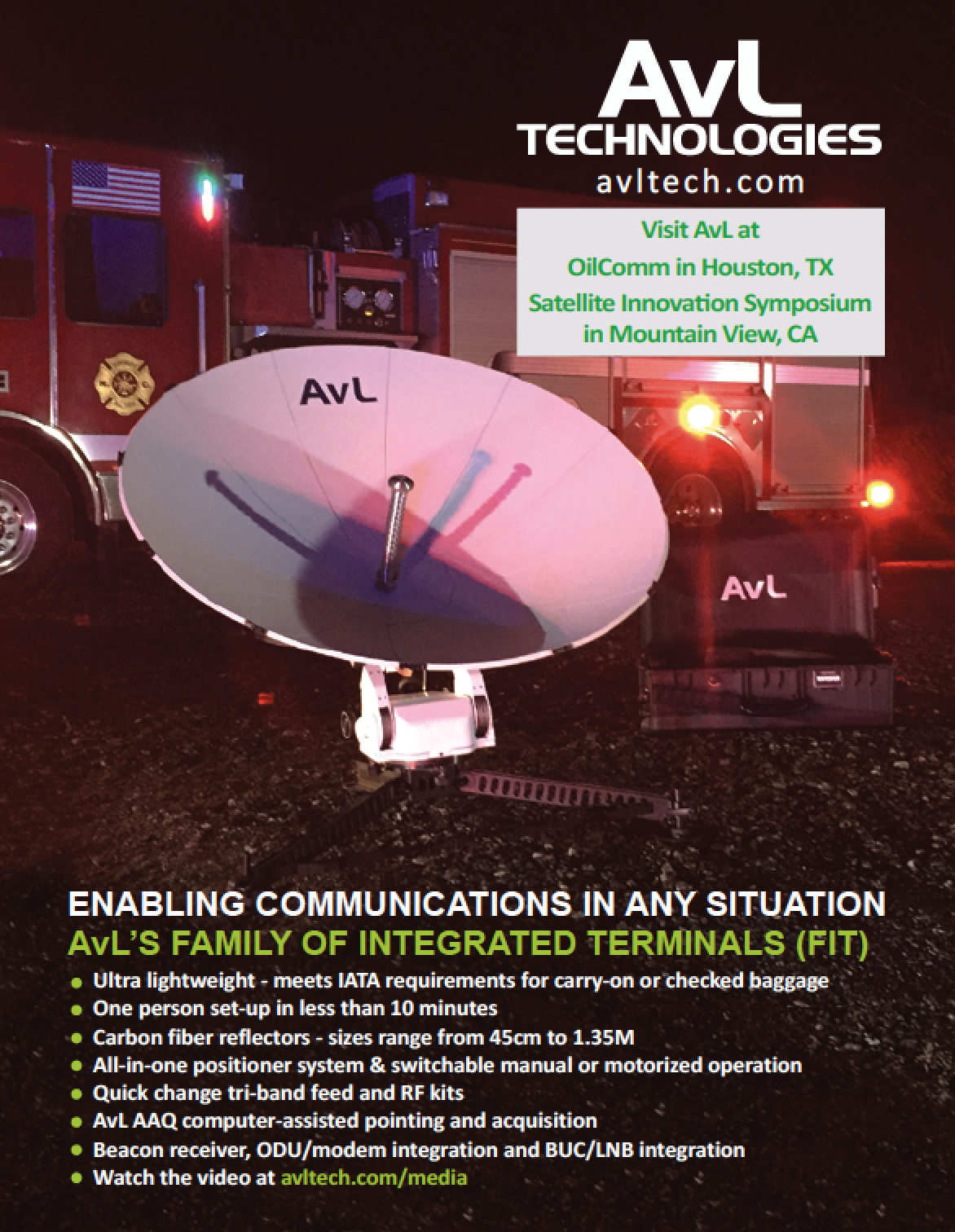 He specifically named a number DISA-provided security services the Coast Guard uses.
"Operationally, we leverage Joint Regional Security Stacks (editor's note: additional information regarding Regional Security Stacks is provided at the close of this news story...) in addition to those tools provided by DISA for the DOD enterprise, whether it's the Assured Compliance Assessment Solution, Host Based Security System, and the Windows 10 Secure Host Base Line," said McCarter. "As a DISN subscriber, we also get the shared benefit of Tier 1 security services at the DOD Information Network (DODIN) boundaries."
The Coast Guard also uses Defense Collaboration Services (DCS), DISA's real-time collaboration tool suite, in classified and unclassified environments, and Defense Enterprise Email on the SIPRNet, McCarter said.
Although the Coast Guard has been performing missions alongside the other services during every war since the nation was founded, a large portion of their communication today is done with people outside of the DOD.
"Unlike many of DISA's mission partners, the Coast Guard interfaces significantly with a range of civilian customers," said McCarter. "Web services, such as Homeport, which operates within the DODIN, allow the Coast Guard to provide services to the civilian sector.
"Homeport is basically our interface with all our port owners and operators, who are, for the most part, civilian," said McCarter. "It's challenging because we have to make those systems work in a way where the civilian users can access the systems, while still meeting stringent DOD security requirements."
McCarter said the Coast Guard can operate on the DODIN with confidence, knowing DISA is diligent about defending the network and ensuring high availability of services.
Another example he gave was DISA's aid to the Coast Guard's mission of facilitating the secure arrival and departure of cargo in and out of the country. When ships need to come in to port, they have to send passenger manifests and cargo manifests to the Coast Guard.
"All personnel and cargo communications are vetted on our systems residing on the DODIN," said McCarter. "External '.com' emails and other forms of communications coming from the internet must traverse the DODIN gateways to reach us within the '.mil' environment."
In a video posted by DefenseNews.com, retired Admiral Charles Michel, former Vice Commandant of the Coast Guard, explained the unique nature of the Coast Guard's information technology infrastructure.
"We operate on the DODIN but we're also a law enforcement agency, a member of the Department of Homeland Security, and a member of the intelligence community," he said.
DISA understands the Coast Guard's unique role in the defense of our nation, and stands ready to assist, said Ted Lewis, deputy chief of the agency's Mission Partner Engagement Office.
"Our goal is to allow the Coast Guard to focus on their core missions — protecting life, property, the environment, and our nation's economy — while we, DISA, focus on providing, sustaining, and securing their information technology and communications infrastructure."
"The Coast Guard motto is Semper Paratus, or 'always ready,'" said Lewis. "And DISA is always ready to support our port partners."
What are Joint Regional Stacks?
DISA stipulates that Joint Regional Security Stacks provide increased network visibility, shared data, and a stronger defense.
The importance and complexities of enabling seamless data sharing through the Joint Regional Security Stack (JRSS) platform was the subject of discussion among expand experts from DISA and Joint Forces Headquarters - Department of Defense Information Network (JFHQ- DODIN) during an earlier Armed Forces Communications and Electronics Association's Defensive Cyber Operations Symposium in Baltimore, Maryland.
The JRSS platform is a DoD-wide initiative to enable military services, combatant commands, and defense agencies to see more network activity, defend networks more efficiently, and share information seamlessly within their own organizations and with DoD mission partners.
"JRSS will deliver to the greater DOD community the ability to act uniformly with predictable outcomes through a centralized, standardized, and modernized infrastructure," said Army Colonel Greg Griffin, JRSS Program Manager.
The typical unclassified "stack" is comprised of 20 equipment racks that manage and defend traffic flows; perform firewall functions, intrusion detection and prevention, enterprise management, and virtual routing and forwarding; and enable the ingest of large sets of data, and provide the platforms to process that data and the mechanisms to help cyber operators analyze the data.

Fourteen unclassified Joint Regional Security Stacks are currently operational, and 20 will protect the DOD unclassified network by the end of fiscal year 2019: 11 are in the continental United States, two in Europe, two in the U.S. Central Command area of responsibility (AOR), and five in the U.S. Pacific Command AOR. The classified set of networks will require 25 stacks.
Griffin said in the not-too-distant-future, a JRSS platform fielded with standardized suites of equipment, complete with defined syntaxes and procedures, will enable the military services, combatant commands, and agencies to share tips and cues from within a common platform without having to recreate or reformat data for different devices.
DISA assembled a JRSS Defensive Cyber Operations working group to build toward that future. The group is made up of members from various JRSS stakeholder organizations charged with defining the tactics, techniques and procedures that govern JRSS best practices, to include information sharing between organizations.
"The big thing for us is accessibility for everybody... not keeping (data) stove-piped... which is what we have now," said Army Colonel Darlene Straub, Chief of DISA's Defensive Cyber Operations (DCO) Division and chair of the JRSS DCO working group.
"One of the things we've come to agreement on recently is we want to make sure we use the JRSS as a data source, not only having the data available on our site within the Joint Management System (JMS), but also being able to share it," Straub said. "How can we use that data to become more powerful and more [knowledgeable] about what's on the network?"
Straub's team works closely with the DISA Global Operations Command (DISA Global), which is responsible for operating and maintaining JRSS.
The DISA Global commander, Army Colonel Lisa Whittaker, also emphasized the value of looking across organizational boundaries to understand network operations.
"I'm looking forward to JRSS stabilization, followed by data consolidation, so that we can start looking at the analytics to more rapidly identify nefarious behavior and counter it," she said.
According to the 2015 DoD Cyber Strategy, building an architecture that transcends individual branches will enable a robust network defense and shift focus from protecting service-specific networks and systems to securing the DoD enterprise in a unified manner.
"As JRSS matures, and we better understand the ability to share that information, one of the key constructs of this is that we know what 'right' looks like and what 'good' looks like so we can better share the tactics, techniques, and procedures (TTPs) and indicators of compromise that cause fault points, regardless of where they are," said Air Force Colonel Jordan Cochran, Future Operations Division chief for JFHQ- DODIN. "I think we ought to do that at speed. We obviously want to get ahead of reacting to an adversary's maneuvers, to be more proactive, so that we're less concerned about the big data problem and more concerned about mission assurance for all the components to be able to do mission essential tasks and functions."
As DISA works to procure and deliver the remaining systems and define TTPs for leveraging the capability, JFHQ DODIN is defining procedures for a JRSS Operational Board (JOB) it stood up less than two months ago. JOB's role is to provide consistency, guidance and direction for establishing a sound foundational basis across JRSS mission partners, Cochran said. This promises to be very useful as the DCO working group and DISA Global offer up best practices based on input from across the military services and from lessons learned from day-to-day operations.
"Right now in DCO, there are pockets of excellence throughout DOD, what JRSS is going to be able to do is bring all that together," Straub said. "We're going to be able to share our threats, and it is not going have to be through the IT community or through some stove-piped channel or through a memo or an email. It's actually going be through the data source. And we're going to be faster, more flexible, more agile in being able to thwart our enemies and what they are trying to do within our networks. For me, from a DCO perspective, I'm ready to get there because I think it's going to help immensely."
---
SOSi to provide MILSATCOM support for U.S. Army
SOS International LLC (SOSi), a mid-tier government services integrator working principally in the defense and intelligence market sectors, is the sole awardee of a $55 million contract.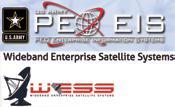 This award is to provide technical support to the Wideband Enterprise Satellite Systems (WESS) managed by the U.S. Army's Program Executive Office — Enterprise Information Systems (PEO-EIS).
SOSi will support Product Manager WESS Data Communications Network customers worldwide in providing secure and non-secure voice, data and video services and all phases of SATCOM management, engineering, installation, integration, operation, maintenance, and lifecycle support.
Julian Setian, SOSi President and CEO, said that this award demonstrates the synergies the company anticipated from their recent acquisition of STG.
He added that by serving the SATCOM needs of the nation's military under this contract, SOSi is effectively expanding the company's global footprint in support of U.S. Army, U.S. Air Force, and Joint operations, leveraging the firm's decades of experience in managing complex network operations and security.
www.sosi.com/
www.eis.army.mil/programs/wess
---