For many years, the design and integration of modems has followed a tried and true path. A collection of dedicated elements were assembled and integrated into a set package.
Each of the elements had a very specific function and the roles were clearly defined:
• Analog filters
• Analog to digital / digital to analog converters
• Modulators
• Decoders
• Security
• Power amplification and frequency conversion through Block Upconverter (BUC) and Low-noise Block Downconverter (LNB)
---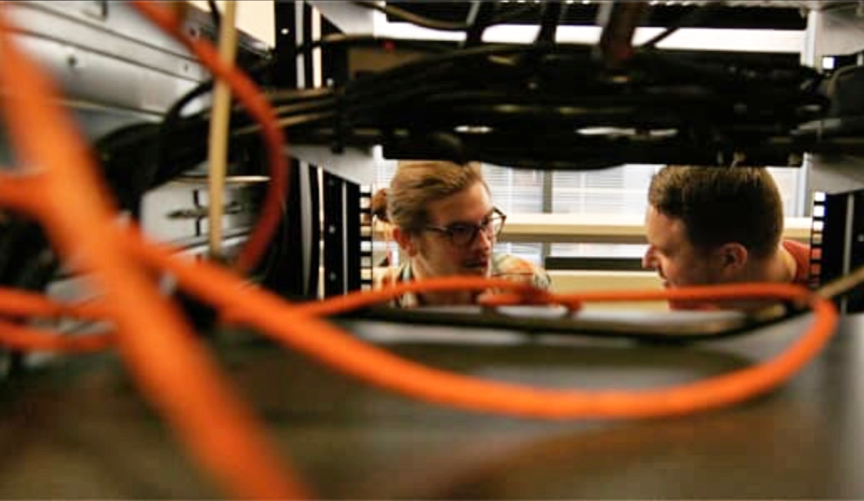 ---
Frequency converters were essential to go from whatever the desired frequency to L-Band (used as an intermediate frequency to make supporting multiple satellite bands easier), adding complexity. The entire system was extremely inefficient and power hungry.
Advancements in SWaP (Size, Weight and Power) were made along the way, with each new generation of modems improving upon the previous version — but only incrementally. The modems tended to be either "sandwiches" made up of circuits on either side of a carrier board, or "pizzas" with all components laid out side by side on top of the carrier board. Pizzas were typically used for rack-mounted solutions and sandwiches were placed into terminals. (Paradoxically, the sandwiches tended to be hotter than the pizzas!) In many cases, the terminals had to be designed to accommodate the modems. That time is over.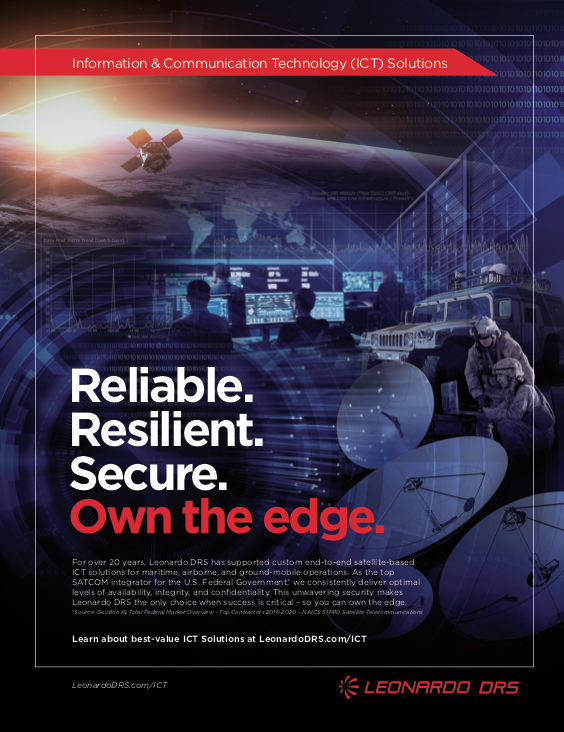 The latest design of modems has broken many of the previous concepts of what constitutes a modem. To better appreciate the latest innovations, it is helpful to start by considering the key building blocks of a modem:
• The modem radio is traditionally responsible for amplifying, filtering, and converting the Radio Frequency (RF) signal from analog to digital for demodulation in the FPGA of the digital portion of the modem. The transmit side essentially follows the same process but in reverse

• The radio section also includes a multiplexer (MUX) that couples DC power for the BUC/LNB together with reference clocks to create the interfacility link (IFL).

• The FPGA performs demodulation and decoding and is responsible for security and management All of these components are brought together by the carrier board, which routes signals between the components and external input and output (e.g., Ethernet). The board also provides a physical mounting structure for the components. Historically, there was a tight coupling between analog and digital, and from a practical perspective, these components could not be separated because the components were designed to work in tandem.
However, with the latest in standardized interfaces, it is now possible to decouple the analog and digital design and that is a major steppingstone in providing a true, software-defined modem and making possible significant advancements in terminal design.
The first major change is using digital interfaces between components. Currently, the most popular standard in use is VITA 49.2 — this is a standardized format for delivering digitized, intermediate frequency (IF) radio signals. This open standard expands the versatility of softwaredefined radios (SDRs) and is a critical element in the Sensor Open System Architecture (SOSA) Consortium which focuses on Command, Control, Communications, Computers, Intelligence, Surveillance and Reconnaissance (C4ISR), Radar, Electronic Warfare (EW), electrooptical fusion, and communications systems. VITA 49.2 is also part of the U.S. Army's C4ISR/EW Modular Open Suite of Standards (CMOSS) initiative. Leveraging this digital interface dramatically reduces SWaP and complexity by eliminating the need for L-band.
In this new paradigm, there will no longer be a BUC or LNB construct. The industry is still using these terms, but the function is evolving to leverage these new digital interfaces. Next-generation BUCs and LNBs will likely consist of RF Digitizers and a switch fabric in between the antenna and the modem, all making use of VITA-49.2.
There won't really be a traditional radio in these new modems. The modems will exist purely in the digital domain. Having an SDR means the modems won't be limited to a single waveform. Instead, it will be possible for a single, physical form factor to support a range of different waveforms from Time Division Multiple Access (TDMA) and Single Channel Per Carrier (SCPC) to Direct Sequence Spread Spectrum (DSSS) and many others.
In addition to interfaces, new digital technology is further reducing SWaP through innovations in security. In previous generations of modems, Transmission Security (TRANSEC) required a separate module on the modem. This standalone module enabled separation of secure and non-secure processes while enabling software upgrades independent of the secure portion of the modem.
TRANSEC continues to be an essential capability in tactical comms, but with the advancements in FPGA technology, it is no longer necessary to have this as a separate module. Instead, it is possible to create a crypto boundary within the FPGA to contain what formerly required entirely distinct circuitry. This development significantly reduces the modem SWAP, while simultaneously increasing the flexibility of modem design.
Integrators will be able to customize components to ensure superior, multi-constellation operation by selecting the appropriate configuration, which might consist of multiple, digital modules and a single RF module. Supporting multi-constellation and multi-orbit operation ensures maximum resilience, which is a key requirement for modern military communications. It will also be possible to leverage the VITA 49.2 interface and eliminate the RF module completely, assuming the RF portion is addressed in an alternative fashion by the integrator.
In this new generation, the generic carrier board will be optional. Instead, terminal integrators or antenna manufacturers will be able to create their own carrier boards to fit their requirements. Instead of terminals being built around modems, modem building blocks can be built into terminal form factors.
Key benefits of designing a terminal-specific carrier board include:
• Form factor: changing the carrier board enables integrators to modify the size and shape of the modem to be more suitable for specific use cases.
• Feature customization: the ability to customize the feature list enables the modem to align with the requirements of specific use cases more closely.
• Terminal integration/consolidation: the modem architecture can be integrated at the board level with other terminal components (e.g., antenna control unit in an Electronically Steered Antenna).
The ability to design a terminal-specific carrier board means the overall size and shape of a terminal can be optimized. What was once extra space that couldn't be used now has the potential to fit another modem. Instead of the traditional sandwich or pizza configuration, integrators can branch out into T or V shapes, whatever works best.

While all of this digitization has opened new avenues of innovation, the best current modem design provides the flexibility to support analog as well as digital. Digital BUC/LNB options are not yet widely available, so having a modem that will support current equipment and infrastructure as well as be "future-proofed" for upcoming all-digital environments ensures today's investment is protected while evolving capabilities are possible. The revolution in modem design is here.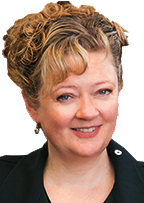 Karen Emery serves as vice president of product management for iDirect Government (iDirectGov), a U.S. corporation that is a trusted partner of the U.S. government. Emery leads and drives the firm's technology product strategy, development and launch of specialized Defense satellite communications (SATCOM) products that help our military meet mission success with secure, reliable, MILSATCOM. Emery ensures security features remain top priority on solutions and that the technology developments stay ahead of bad actors who try to interfere with government and civilian agencies critical communications through SATCOM used for voice, video, Internet, imagery and data. She ensures that the company's recent advancements are battle-ready and will meet strict standards for military and government users as they work to keep America safe.
Emery's latest work includes advancing the new Defense-in- Depth approach that creates layers of protection for secure MILSATCOM. She also considers solutions with a reduced size, weight and power (SWaP) footprint, given space limitations of some Defense installations. Emery is instrumental in understanding the market and customers' needs –moving the company forward with innovative MILSATCOM technology. She cares deeply about the company's customer base and its mission to support the U.S. military.
She has more than 20 years in product engineering, design and management, as well as operations experience. She is a speaker at leading trade conferences and a contributor to industry publications.
www.idirectgov.com
---