The Importance of Reliable SATCOM in the Polar Regions
---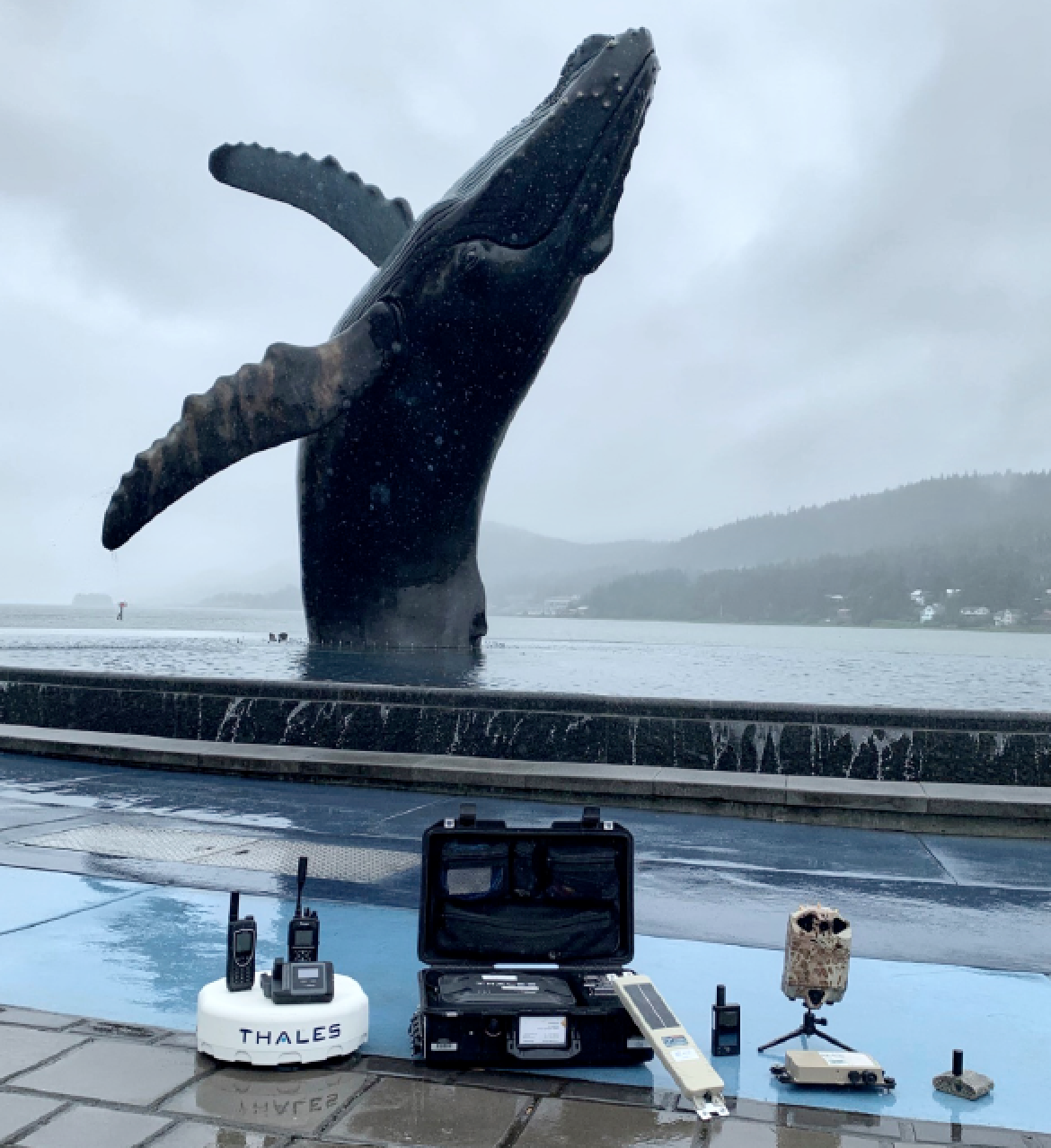 ---
With increased interest in the Arctic and Antarctic regions, especially for industries like international trade, oil and gas, environmental and scientific research groups and global governments, the need for reliable connectivity is at an all-time high. Currently, satellite communications (SATCOM) is the ideal solution for delivering reliable connectivity in the polar regions, and Iridium remains the pre-eminent leader of enabling weather-resilient, reliable SATCOM to both Arctic and Antarctic territories.
In June, the company conducted a field demonstration of Iridium® and Iridium Connected® technology called Operation Arctic Lynx (OAL). In partnership with 20-plus global organizations ranging from the U.S. Department of Defense to scientific research groups, OAL exhibited Iridium's weather-resilient SATCOM technology on-base, on-the-move and remotely from the field as far as 82 degrees north latitude. Iridium's Vice President of Government Solutions, Ken Flowers explains their important and unique role in enabling polar communications and he shares more regarding the OAL expedition.
Mr. Flowers, why is reliable SATCOM connectivity in the polar regions important?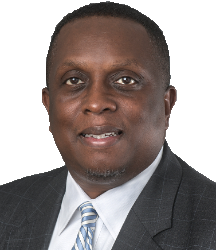 Ken Flowers
From a geopolitical standpoint, as the ice melts and the polar regions become more accessible, there is motivation to create a presence there for a variety of global organizations that include the U.S. government and a number of competing interests.
Since gaining footing in the Arctic has become strategically important, it is critical for all who travel there to have reliable connectivity.
Today the poles remain some of the most difficult places to connect with,due to the regions' extreme latitudes and harsh conditions. Currently, Iridium is the best suited SATCOM provider to deliver connectivity, due to the company's orbital location in Low Earth Orbit (LEO), L-band spectrum and crosslinked network architecture enabling reliable, robust and resilient coverage across the entire planet.
Would you tell us more about Iridium's polar capabilities and why they are unique?
Ken Flowers
For the last 20 years, Iridium has been the leader in polar connectivity, providing our narrowband services to the regions' people and organizations. Due to the unique architecture of the Iridium network, we are able to deliver a reliable and strong SATCOM connection to the Arctic and Antarctic territories. Our crosslinked satellites in LEO are always in communication with one another, converging at the poles as they rotate around the Earth, delivering a strong signal to locations that typically lack reliable coverage.
Because of this process and the system architecture, unlike alternative satellite networks, we are able to operate above 65 degrees latitude. Of special interest to governments, we support activities as far as 90 degrees north or south latitude.
---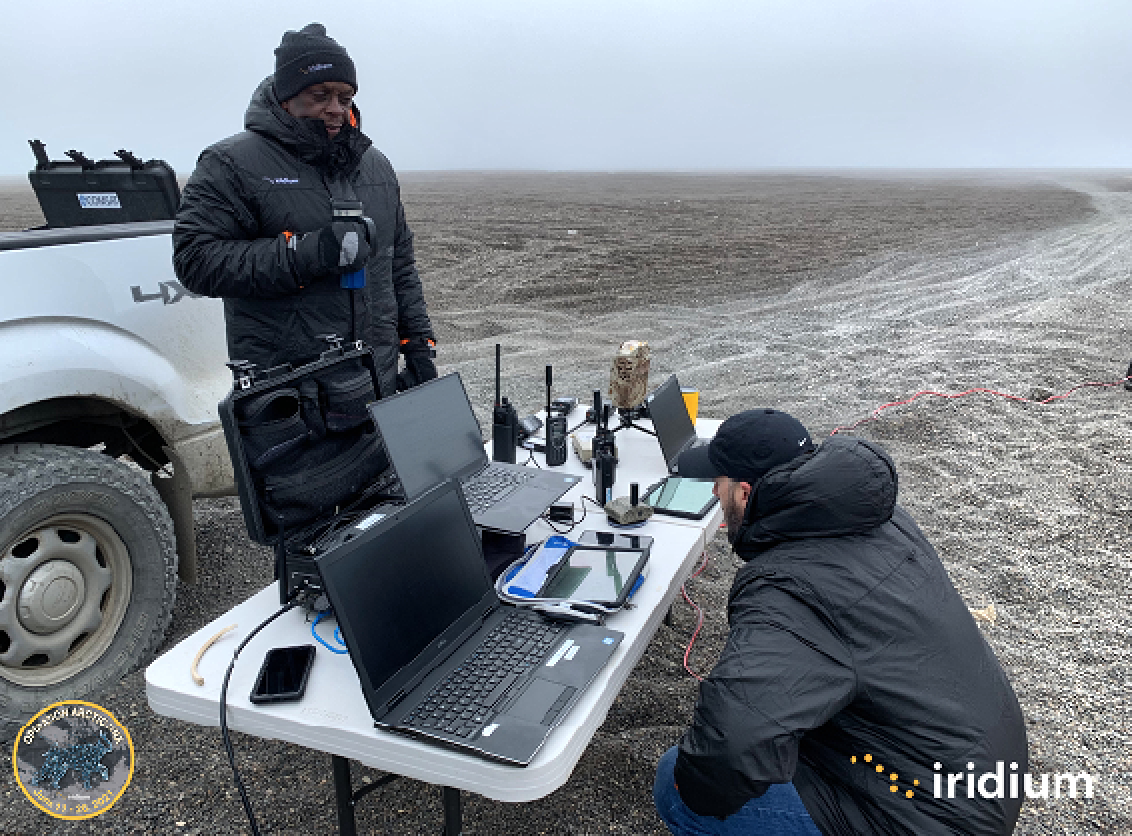 Ken Flowers during Iridium's OAL expedition.
Image is courtesy of the company.
---
In addition to our network architecture and polar orbit, our location in LEO deliversalow-latencyconnection,makingreal-timecommunicationspossible. Our L-band spectrum allocation delivers a weather-resilient connection that is ideal for those operating in the Arctic and Antarctic's harsh conditions. In addition to delivering our traditional narrowband services, such as messaging and voice calling, we are providing our broadband services to the polar regions with Iridium Certus®. The availability of multiple Iridium Certus speed classes brings additional capabilities, such as the ability to enable compressed video, an important tool for search and rescue organizations that rely on Beyond Line of Sight (BLOS) technology to conduct both civilian and military rescue missions. Essentially, we can provide the "eyes" that can investigate the most remote areas.
What was the main purpose of OAL and was it a success?
Ken Flowers
The main purpose of OAL was to create awareness of our capabilities in the Arctic to all who operate in the region, and in that regard, the exercise was a complete success.
We were able to demonstrate to key military organizations, including the United States Air Force, Coast Guard, Army and National Guard, what our upgraded network is capable of providing clients. During OAL, we spoke with members of the Canadian Forces Security (CFS) Alert, who operate at 82.3 degrees north — the most northernly, continually inhabited, location in the Northern Latitudes. We connected with them over Iridium Push-to-Talk technology, telephony and video over Iridium Certus, demonstrating excellent call quality and enabling a strong and reliable connection to analyze data. We also demonstrated as far as 90.0 degrees south at Amundsen-Scott South Pole Station.
---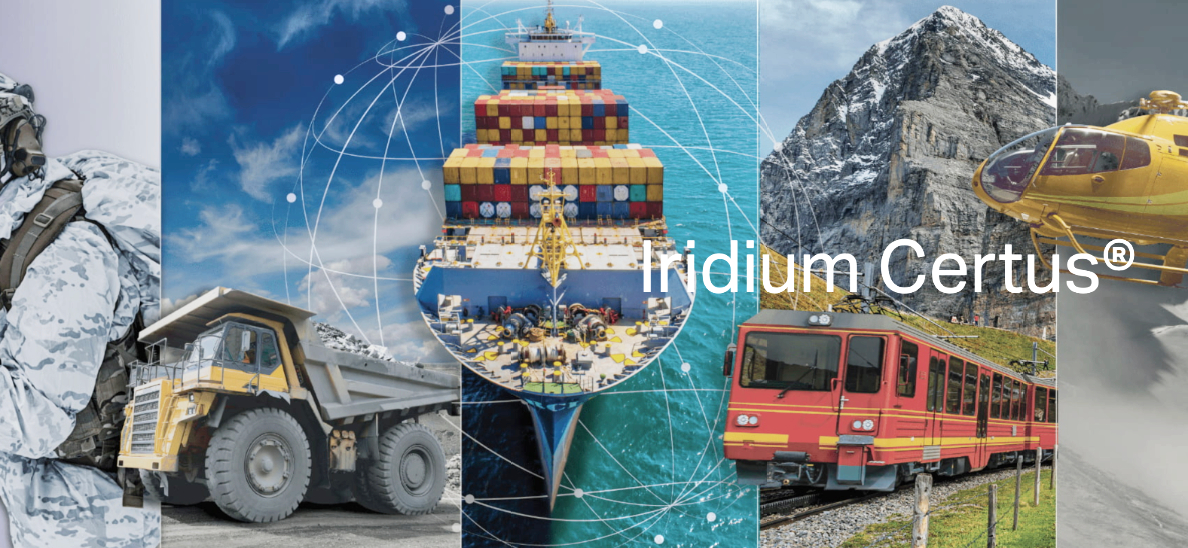 ---
Can you share any findings or highlights from the expedition?
Ken Flowers
In addition to demonstrating the strength of our SATCOM services and solutions within the Arctic region, we were able to show participants the full global scope of our services. During OAL, we not only connected with those in the Arctic, but we were able to facilitate voice, data and video calls with colleagues in Antarctica and Colorado Springs during a variety of weather conditions, truly highlighting the power of our services.
Did any Iridium technologies perform better over others?
Ken Flowers
All of our services performed very well, but there were a few standout moments with our tracking capabilities. For example, our partner AssetLink Global's two-way asset tracking device called the AssetPack™, was mounted on vehicles traveling a northern route to Fairbanks, Alaska, to track the entire trip. The device plotted each vehicle's location every 15 minutes and used geofences to enable a report rate of every five minutes.
These capabilities really resonated with OAL participants as asset and personnel tracking is a priority for those operating in the Arctic. Additionally, as the device is powered by the Iridium network, it works no matter how remote the route and even in adverse weather conditions, which highlighted the reliability and resiliency of our network.
Are there plans for future Arctic demonstrations similar to OAL?
Ken Flowerss
Iridium technology is currently being used during a scientific voyage onboard the U.S. Coast Guard Cutter Healy. The voyage is circumnavigating North America, which began on August 26th The cutter departed from Seattle and traveled north to Greenland, then down the East Coast, through the Panama Canal and back to Seattle, while teams conducted various experiments along the way. Iridium data and telephony are the primary Iridium capabilities being used, including auto dialers on the ship.

This expedition is considered Phase 3 of OAL, and we look forward to supporting additional exercises in the future that demonstrate the breadth of our worldwide services.
To learn more about Operation Arctic Lynx, visit: www.operationarcticlynx.com
More information regarding Iridium services in the polar regions, visit: www.iridium.com/markets/arctic/
---