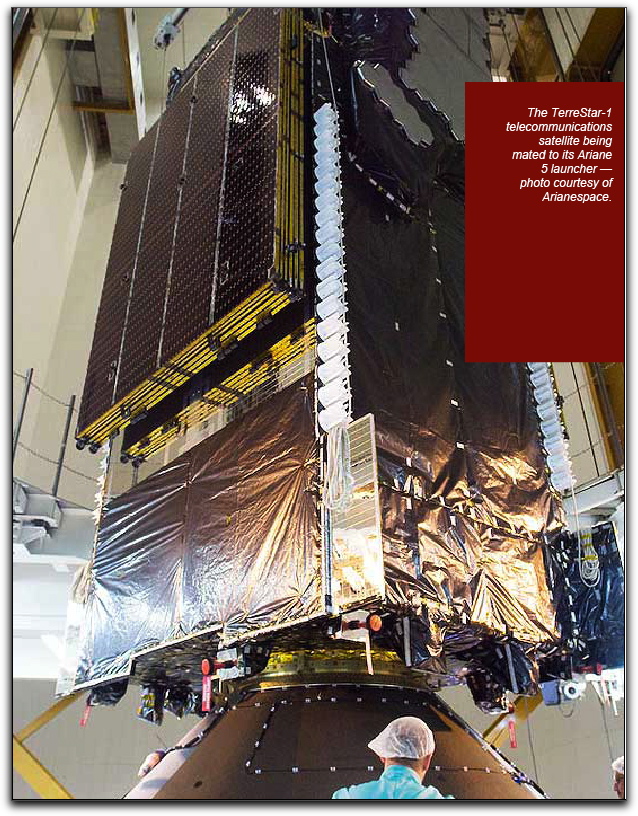 Mr. Matheson is responsible for TerreStar's corporate planning and drives the technical direction and delivery for development of the satellite and network systems and handset technologies for TerreStar Networks. Prior to joining TerreStar, Mr. Matheson was the Senior Vice President and Chief Technical Officer for Motient, providing the technical direction for all services, responsible for the ground station development and satellite operations for the L-band spectrum.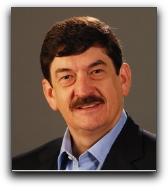 He previously was the Senior Manager of Systems Architecture for Bell Northern Research, a provider of telecommunications equipment for wireless and wireline applications. He has also held engineering positions with Texas Instruments. Mr. Matheson holds a B.S. in electrical engineering from Clemson University and an M.S. in electrical engineering from the University of Tennessee.
MilsatMagazine (MSM)
This past summer TerreStar launched the largest, most powerful satellite to date powering the smallest dual-mode satellite/terrestrial cell phone. Can you explain a little more about what the satellite is?
Dennis Matheson
TerreStar-1 is the world's largest commercial satellite. It was launched on July 1 from French Guiana by our partner Arianespace. It is a geosynchronous satellite covering North America, and will support the delivery of advanced and all IP-based mobile data, video, and voice services. On July 14th we announced that the satellite had been successfully placed into its assigned orbital slot (at 111 degrees) as well as the successful deployment of the 18 meter 2GHz S-band reflector. On July 20th we announced the successful completion of our first handset to handset call.
Specifically, TerreStar-1 will enable ubiquitous North American service with coverage in the Continental United States, Canada, Puerto Rico, U.S. Virgin Islands, Hawaii and Alaska. TerreStar-1 will offer several advantages over other satellites in orbit today. Most obviously, the extra power and sensitivity of TerreStar-1's antenna will allow the satellite service to be added to mainstream cell phones with little or no penalty in size and weight, as opposed to traditional satellite 'brick'-sized handsets. This is something that makes our satellite very unique. Our goal was to provide satellite service to your everyday handset. In order to do that, we had to build a very large, very powerful satellite.
MSM
What does all-IP enabled actually mean?
Dennis Matheson
All-IP networks are much more efficient networks, allowing system resources to be utilized only when they are needed. This allows more users to make use of the network at a lower cost per user. Additionally, all-IP networks will allow for applications to be introduced to devices, and for the networks to handle the traffic in an efficient way.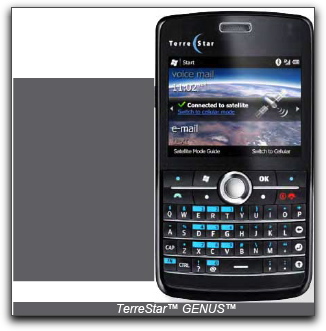 The network services that customers use will be converged and blended, which will enable new business models. Utility companies, for example, can monitor their systems health through the TerreStar network. A security company can offer remote security. The network will be open to different service providers to offer telecommunications and non-telecom-specific services. That's an important difference from the circuit switched network, which could not offer these choices.
MSM
What is the TerreStar™ GENUS™ phone, and why is this an important product for TerreStar?
Dennis Matheson
The TerreStar GENUS is the world's first smartphone that integrates 3G cellular wireless connectivity with an all-IP satellite network. Smaller, more affordable, and more feature-rich than previous satellite devices, the TerreStar GENUS does not require an external antenna. The device also includes premium features such as a touchscreen, 3.0 megapixel camera, WiFi, Bluetooth, GPS, and a full QWERTY keyboard.
MSM
What makes the GENUS so different from current satellite phones?
Dennis Matheson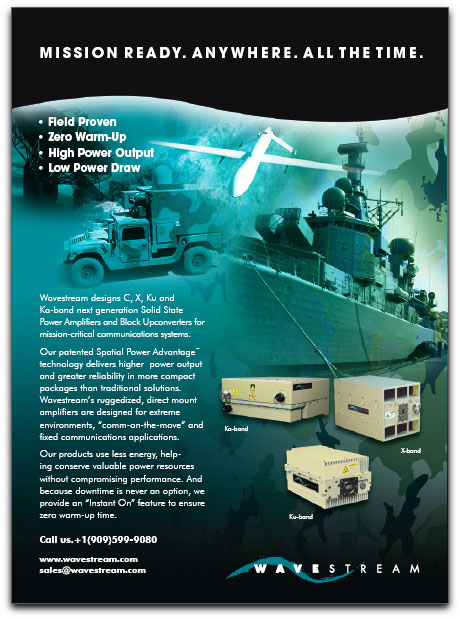 The GENUS is truly different from other satellite devices on the market, and offers many unique features. It is the world's first quad-band GSM and tri-band WCDMA/HSPA smartphone with integrated all-IP satellite-terrestrial voice and data capabilities. It is also the first satellite-terrestrial smartphone to have an internal antenna; be a fully IP-based satellite phone using high-speed packet data; offer a touch screen/full QWERTY keyboard; be based on the Windows Mobile operating system; and have planned competitive service offerings, including: SMS, MMS, IM, Email, Push to Talk and LBS.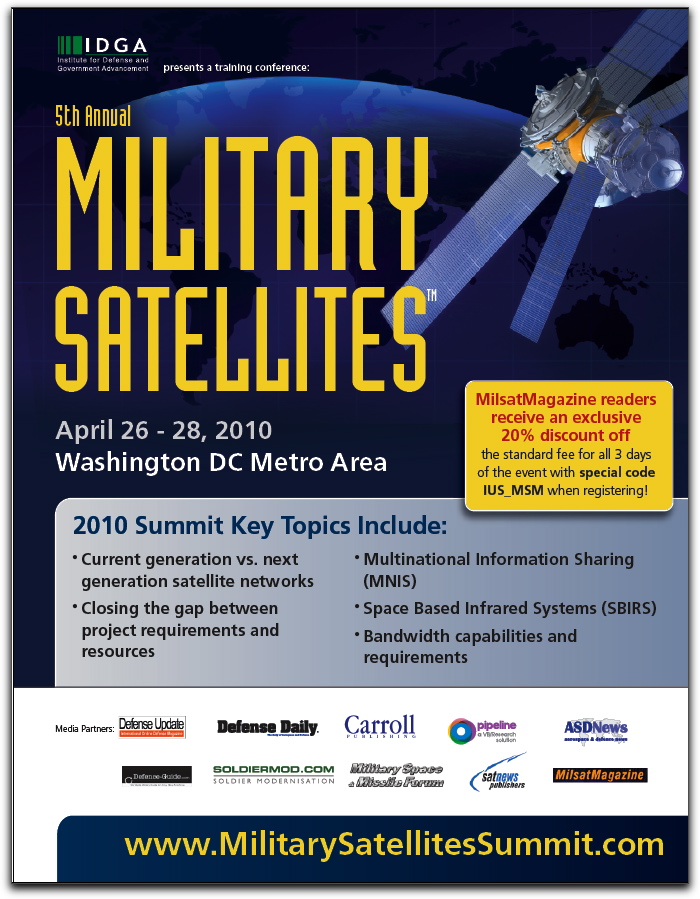 MSM
What benefits will having a dual satellite/terrestrial phone provide the military?
Dennis Matheson
The TerreStar solution is designed for continuity of operations during man-made or natural disasters, which makes it a great solution for the National Guard, Coast Guard, and any other government user. We see this solution as ideal for government users, or those who need extended reach in remote areas and during time of terrestrial network congestion or emergencies, or even those individuals where work routinely takes them to areas not currently covered by cellular networks.
The advantage of the TerreStar solution is that the device you use every day for cellular and data is the same device you would use for satellite service in an emergency. It also uses the same phone number. Simply put: one number, one phone, one bill.
MSM
Has the GENUS smartphone been used in any critical mission situations within the NGO environment or by First Responders? Would you please tell us about some of these examples?
Dennis Matheson
The service launches next year with AT&T, so the GENUS smartphone hasn't yet deployed in an emergency situation. One of the great things about the TerreStar network is that we can reconfigure our satellite spot beams to provide additional coverage in areas where disasters strike, be it a hurricane in the Gulf, a wildfire in California, an ice storm in New England, an earthquake on the New Madrid fault line, or a man made disaster anywhere in the United States.
MSM
How will this technology improve current government emergency procedures?
Dennis Matheson
Currently, most emergency responders don't have satellite phones, and those who do don't use them frequently enough for the technology to be useful in an emergency.
With the TerreStar GENUS smartphone, the handset will sit on their hip or in their bag every day, will have their contacts integrated, and will be the phone that they use, which will speed the ability of the government to respond in case of emergency.
MSM
How does Ground Based Beam Forming compliment the spot beam technology? How is such managed at the ground stations?
Dennis Matheson
In a traditional spot beam configuration the beam shape (circular) and pitch are fixed, and there is little or no flexibility in re-allocating bandwidth and power resources within the coverage area. Ground Based Beam Forming (GBBF) provides nearly unlimited flexibility in matching resources with demand. For example, in case of a natural disaster we can increase the capacity allocated to the affected area in order to assist first responders.
The GBBF system is housed at ground stations where it connects through a base station subsystem to other networks. The beam configurations and bandwidth and power resource allocation are managed by uploading pre-computed beam plans to the GBBF. The GBBF also contains complex software that provides for real-time calibration and electronic beam pointing correction.
MSM
How do you see the Intelsat purchase of ProtoStar 1 impacting TerreStar's business?
Dennis Matheson
We cannot speculate on this matter.
MSM
When you discuss "wireless devices," do you see this market segment's growth rate absolutely ramping capacity in the not-too-distant future? If so, how will TerreStar counter such consumer and operator needs in this arena?
Dennis Matheson
TerreStar is taking satellite phones into the mainstream by launching a device users can carry everyday that acts as their mobile phone and their satellite phone. We believe there is tremendous opportunity in this space and we look forward to bringing our product to market.
MSM
Is TerreStar considering an expansion of their all-IP network to the global market?
Dennis Matheson
We believe there is tremendous value in the ecosystem we have created to support the S-band and hope to share these advances around the world. We were one of four applicants for spectrum in Europe and although we were not awarded spectrum we continue to seek other opportunities to leverage our assets to bring this valuable service to customers.