USAF—Eagle Vision IV's Japanese OPS
Chief Master Sgt. Pete Wiedel and Staff Sgt. Dennis McDougal, members of the 169th Communications Flight Eagle Vision IV (EV4) Mobile Ground Satellite Station, located at McEntire Joint National Guard Base, South Carolina, recently returned from a three-month deployment at Kadena Air Base, Okinawa, Japan.
They supported a Joint Operation Imagery Collections Mission for 5th Air Force, Pacific Air Forces (PACAF), which involved active-duty Air Force, Marines and Air National Guard members.
The Eagle Vision program consists of five DoD deployable, commercial satellite ground stations that are located in South Carolina, Alabama, California, Hawaii and Germany. They each provide customers with near real-time commercial satellite imagery of locations within their 1,300 mile, visibility circle.
Eagle Vision stations are used to collect and disseminate imagery to various government agencies such as FEMA and USGS during natural disasters. They also support mission planning, time-critical targeting and non-war related operations.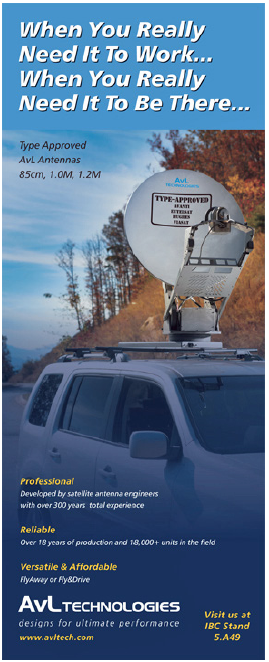 The mission objectives while deployed to Kadena Air Base was to collect 1,498 targets located throughout the South Pacific and to train Japan Air Self Defense Force (JASDEF) personnel on how to use imagery analysis and satellite tracking programs.
Wiedel oversaw Data Integration Segment (DIS) operations and trained JASDEF members on the DIS. McDougal worked as a Data Acquisition Segment (DAS) operator and assisted in training new team members on DAS operations.
Even though many of the targets were heavily covered by clouds, the EV team was able to capture 70 percent of their targets. The team collected more than 5,000 satellite images, accounting for 18 million square kilometers of land imaged. This is more than twice the size of the continental United States.
When it was all said and done, using RadarSat-2, TerrSAR-X, World View and SPOT 5 and 6 satellites, the EV team collected processed and distributed more than 3,000 products for imagery analysts to use. All of these products were provided to the 5th Air Force.
As Eagle Vision has the capability to quickly acquire near real-time unclassified, satellite imagery, they are highly sought after and utilized during most natural disasters within their visibility circle. The EV4 teams most often provide images for events such as fires, floods, tornadoes, hurricanes, etc. They have supported first responder efforts during Hurricane Sandy and Katrina, the earthquakes in Japan and Haiti, as well as tornado and fires in the mid-west. Other than hurricanes, these events usually occur quickly and with no warning; therefore, the team is required to be prepared to react and work during unplanned hours of operation.
Story is courtesy of the USAF's 169th Fighter Wing
* * * * * * * * *
What Does A President Say When Handed a Satellite?
"Someday, Chinese ambassador, I am telling you that we will continue working so that one day satellites will be launched into space from Venezuela 'sooner rather than later'," President Nicolas Maduro said at a ceremony marking the handover from China to Venezuela of control over the South American country's Miranda satellite.
"Yes, we can. We have done the studies and we are going to do it," the Venezuelan president reiterated.
China handed over control of Miranda, a geographic information satellite built and launched from Chinese territory in September of2012, to Venezuela on Monday, September 2nd. The satellite provides information used in urban planning, agriculture, military operations and other areas.
"This is the latest step forward in the sovereign technology we are building in Venezuela and for our people," Maduro said.
Technology transferred by China will allow Venezuela to build its own satellites in the future, the president said. Venezuela has another satellite under manufacture, the Simon Bolivar, which handles telecommunications and was also built in China.
The Miranda satellite was launched by the China Great Wall Industry Corporation, or CGWIC, an aerospace company that is a unit of China Aerospace Science and Technology Corporation.
Venezuela's first satellite, Simon Bolivar, VENESAT-1, was also launched from China, on October 28, 2008, at a cost of 180 million dollars.
* * * * * * * * *
Vietnam—Sign Off For REDSat-1
The successful launch of Vietnam's first remote sensing satellite, REDSat-1, marks a milestone in the development of the country's space technology program, according to Deputy Prime Minister Nguyen Thien Nhan.
With VNREDSat-1, Vietnam can now independently process images of all regions belonging to the country's territory, he said. Deputy PM Nhan was speaking at a ceremony at which the control of the satellite was handed over to the Vietnam Academy of Science and Technology (VAST). Astrium SAS, an affiliate of the European Aeronautic Defence and Space Company, was at the ceremony to sign off on the new space hardware.
VNREDSat-1 was sent into orbit on May 7 from a launch pad in Kourou, French Guiana. Four months since its launch, the satellite is now under stable operation, said Dr. Bui Trong Tuyen, deputy director of the Institute of Space Technology and head of the Small Satellite Project Management Unit.
Nhan congratulated the VAST staff and scientists and their French partners on the successful launch of the satellite last May, saying that it has marked Vietnnam's entry in space.
As of September 1st, the new satellite snapped and recorded just over 9,000 images, of which nearly1,000 were of Vietnamese territory, he said. In order to become expert operators in the management of the satellite, 15 engineers from VAST left for France in 2011 to complete a specialized training course.
Designed by Astrium SAS, the satellite is capable of capturing images from all around the world. The resource will assist emergency services during flooding, forest fires, oil overflow or other serious incidents.
The majority of the funding was provided by the French government's Official Development Assistance with EUR55.8 million (US$73.5 million), while Vietnam contributed nearly VND65 billion (around US$3.2 million) to the high-tech project.
Following fast on the success of two telecommunications satellites—Vinasat 1 in 2008 and Vinasat 2 in 2012 and now VNREDSat-1—a fourth "made-in-Vietnam" micro satellite, Pico Dragon, was shipped to the International Space Station on August 4 in preparation for a mission in space.
* * * * * * * * *
Raytheon—IATT Rec'd For GPS OCX LCS
Raytheon Company has received Interim Authorization to Test (IATT) security certification for the Global Positioning System Next Generation Operational Control System (GPS OCX) Launch and Checkout System (LCS) four months ahead of schedule.
Raytheon received a one-year certification with no liens, meaning the government does not require any changes. The LCS IATT certification enables Raytheon to move to the next stage of testing the Launch and Checkout System in preparation for launch of the first GPS III satellite.
Matthew Gilligan, Raytheon's GPS OCX program manager and a vice president in Raytheon's Intelligence, Information and Services business, said, "Typically IATT certification is given for six-month increments; the LCS one-year accreditation speaks to the quality of the information assurance design and threat protection."
The Interim Authorization to Test not only includes the LCS, but also Lockheed Martin's GPS III satellite support systems, including the Exercise and Rehearsal Training Tool and Upload Generation Tool. OCX is being developed in two "blocks" using a commercial best practice iterative software development process. There are seven iterations in Block 1 and one in Block 2. LCS is the fifth Iteration of Block 1, and it successfully completed Critical Design Review in June 2013. The first GPS III satellite is in production at Lockheed Martin and expected to be delivered to the U.S. Air Force "flight-ready" in mid-2014.
GPS III satellites are expected to deliver three times better accuracy, provde up to eight times more powerful anti-jamming capabilities, and include enhancements that extend spacecraft life 25 percent further than the prior GPS block. The GPS III also will carry a new civil signal designed to be interoperable with other international global navigation satellite systems, enhancing civilian user connectivity.
* * * * * * * * *
Ecuador—Pegaso Problems Cause Cessation
Ecuador's EXA space agency has given up trying to recover signals from the Andean nation's first satellite, which went silent after a brush with space debris.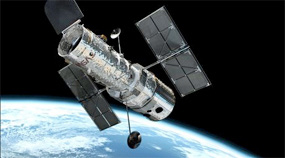 Participants in an August 28th meeting among officials of the space agency, security ministry and State Intelligence Directorate agreed to terminate efforts to re-establish contact with the Pegaso NEE-001, EXA said in a statement.
Pegaso, a cube weighing just 2.1 kilos (4.6 pounds), was placed in orbit April 26 and began transmitting video on May 16, providing overhead views of Brazil, Colombia, Ecuador, Peru and Venezuela.
The nano-satellite was launched from China's Jiuquan space center, with much fanfare by Ecuador.
The device stopped emitting signals on May 23, when it was side-swiped by floating debris from a Russian rocket launched in 1985.
After pinpointing Pegaso and determining that the satellite's protective casing was intact, EXA began working to recover the signal.
"To date, that operation has not produced the expected results, so EXA has presented the appropriate claim to the insurance company, which has accepted it and gone forward with the corresponding payment," the space agency said.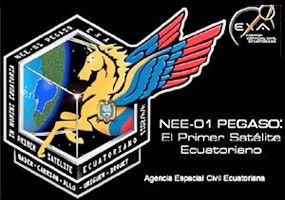 The insurance payment enabled Ecuador to recoup the nearly $800,000 invested in building and launching the Pegaso, EXA said.
EXA and other elements of Ecuador's government also gained valuable knowledge from the experience of dealing with the collision and trying to restore the signal, according to the statement. Ecuadorian President Rafael Correa will announce soon a date for the launch of Pegaso's twin, the Krysaor, from Russia, EXA said.
The original collision with the debris remains of a Soviet rocket that was launched in 1985 occurred on May 24th. The Ecuadorian cubesat impacted with the particle cloud that surrounded the Russian space junk, causing the antenna to lose orientation and a wild spinning of the satellite over two axes.
* * * * * * * * *
Kratos, SAT CORP. + EUTELSAT—ID'ing Interference
Kratos Defense & Security Solutions, Inc. has announced that its SAT Corporation (SAT) subsidiary has received an order from Eutelsat to upgrade multiple satID® geolocation systems.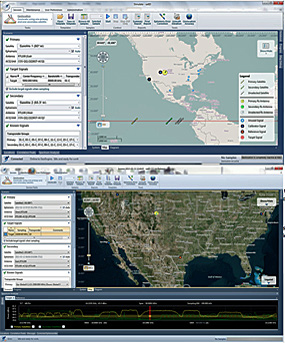 satID is SAT's industry-leading RF interference geolocation product that provides an accurate, fast, all-in-one solution for locating and identifying sources of interference due to equipment failure, operator error, intentional jamming, or unauthorized users. In addition to the system upgrades, Eutelsat has extended the company's commitment to SAT's interference mitigation products by including the purchase of software maintenance and technical support for satID over the next five years.
satID 3.0, the newest release of satID, is a milestone advancement in the field of RF interference mitigation, bringing together improvements in accuracy and response times. Based on broad feedback from commercial and military geolocation operators, considerable enhancements were made to satID to create a more intuitive and streamlined user experience. The result is a highly flexible architecture that can scale to fit any type of customer installation that includes support for distributed environments and enables multi-user access.
The most visible advancement in satID is a map-driven user interface providing an efficient way of generating geolocation results. An operator starts with a detailed map from which they can then identify and overlay satellite and signal information, spectrum analyzer displays and other necessary elements to perform geolocation within the map. In addition, satID features streamlined data input and extensive data entry checking for erroneous or incomplete data in order to reduce operator mistakes.
Additionally, satID has built in monitoring capability derived from SAT's Monics(R) product, the industry's leading carrier monitoring solution. Monics is an advanced spectrum measurement and interference analysis product used by most satellite and telecommunication providers around the world. Capabilities critical to Monics, such as detailed signal-under-signal characterizations, are pulled into satID's graphical interface to provide a complete scenario analysis and greater geolocation confidence.
"As RF interference continues to grow at all frequency bands, mitigation tools must evolve to battle this growth," said Dan Ojennes, satID Product Manager. "Building on the long-term relationship between Eutelsat and satID, these upgrades enable Eutelsat to geolocate sources of costly RF interference more efficiently and effectively and also extend their capability to operate at Ka band."
Mark Rawlings, Head of Payload Engineering and Operations at Eutelsat, added, "Eutelsat won't cut corners when it comes to investing in technologies that help us provide the best possible service to customers and satellite service users. In addition, Eutelsat continues to enhance the reputation of the satellite sector for delivering on signal quality and services continuity. We are proud to continue our relationship with Kratos and look forward to integrating new enhancements into our geolocation systems, which will enable us to further improve accuracy and response times."
* * * * * * * * *
Cambridge Consultants—Saving Species
Product development firm Cambridge Consultants is helping conservationists at the Zoological Society of London (ZSL)—in partnership with the Kenya Wildlife Service (KWS)—protect some of the world's most rare and endangered species. As part of the Instant Wild project, new satellite-connected and motion-triggered cameras are beaming near-real-time images of animals from the remotest areas of Africa.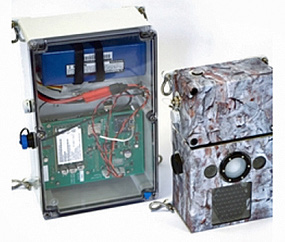 A mobile app allows users anywhere in the world to view the photos and immediately identify the animals by cross-checking with the field guide provided in the app. At the same time, the system provides early warning of illegal poaching activity, as well as evidence for prosecutions.
Patrick Omondi, deputy director of wildlife conservation at KWS, said: "This technology will enable us to make a significant breakthrough in our day-to-day work with endangered species. We manage around eight percent of the total land mass of Kenya – and these cameras will be critical in helping us monitor the wellbeing of rare animals and ensure their habitats remain protected from poachers. Through our work with ZSL and Cambridge Consultants, we want to help raise awareness of vulnerable species and the risks they face every day."
The system harnesses the capabilities of a range of technologies, including the versatile Raspberry Pi micro-computer. The cameras can run on a single battery, and they use LED flash lighting to work at night as well as during the day. The captured images are sent back over the Iridium satellite communication network – 66 low earth orbit satellites that represent the only commercial satellite system with full coverage of the globe.
"One of our aims is to stop the killing of animals on a daily basis by poachers," said Professor Jonathan Baillie, director of conservation programs at ZSL. "In the last 18 months alone, more than 1,000 rhinos in Africa have been killed as a result of soaring demand for rhino horn products. We need to stop the poachers now before it's too late. We are installing cameras in Kenya's Tsavo National Park to create a safety net of eyes and ears to protect threatened wildlife—and contribute to the efforts of cutting poaching there significantly in the next two years."
Once the system has been installed in Kenya, there are plans to extend it to cover locations such as Indonesia, Sri Lanka, the Himalayas and the South Pole.
* * * * * * * * *
USAF—Saving Lives + Saving Money
An Air Force program at Hanscom Air Force Base that continually provides critical imagery to warfighters and first responders, is also reducing costs.
Eagle Vision consists of five deployable satellite downlink stations that collect, process and distribute commercial satellite imagery in nearly real time. The data not only can be used to highlight areas of interest for U.S. or coalition warfighters in the field, but also for disaster response efforts.
"As soon as the tornadoes struck in Moore, Okla., the team went to work," said Capt. Chris Berardi, the program manager. "Despite being in the middle of a tech refresh, where system equipment was being upgraded, the team turned their attention to ensuring (the Federal Emergency Management Agency), the National Guard and (U.S. Northern Command) got the required imagery they needed."
Although cloud cover hampered some efforts, data was provided within 72 hours of the initial event. Berardi emphasized that the commercial imagery that is provided can be freely shared between organizations.
When a tornado touched down once again in Oklahoma on May 31, the program office immediately put their assets to work again. Usable imagery denoting the path of the tornado, as well as the extent of flooding in the area, was provided to first responders within 48 hours of the event.
In addition to ongoing military applications for the imagery, the team is also currently providing support to those battling wildfires in New Mexico. The U.S. Forest Service requested EV imagery after fires broke out near Tres Lagunas, N.M., also on May 31. Currently the fires have burned approximately 10,000 acres and are only minimally contained. Before and after imagery was provided within days.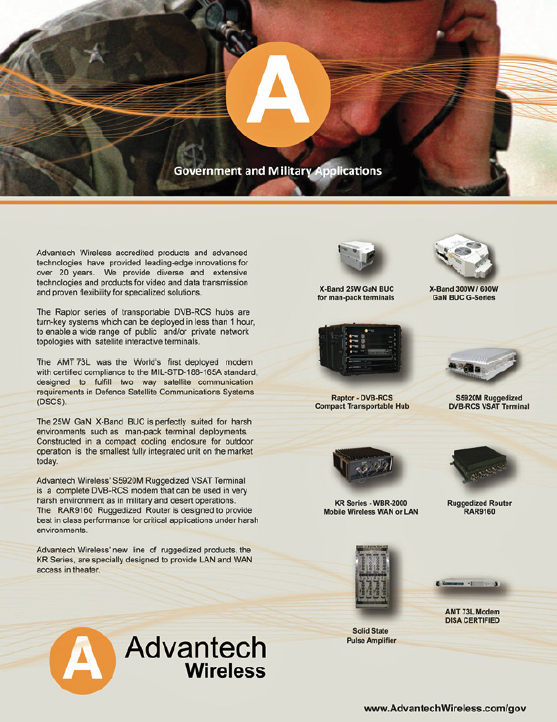 According to program officials, the organizations often use the imagery for damage assessment.
"The different types of imagery, such as high-resolution, electro-optical imagery and synthetic aperture radar, we can provide are helpful as well," Berardi said.
The technological refresh that Berardi refers to is part of the largest upgrade in the Eagle Vision system's history. New satellite constellations are being added, antenna upgrades are being implemented and new shelters are being provided to house the equipment.
Although the majority of this work is being funded by the National Guard, Berardi said the team is always looking for cost savings. The program office has also performed an analysis on all Eagle Vision satellite providers.
"We needed to determine if what we were getting was worth what we were paying out," Berardi said.
The results led to the elimination of one constellation of satellites, for yearly savings of $610,000.
They also looked at redundant capabilities. The team was able to identify some redundancies within the software architecture and processing capabilities.
"Sequestration is causing everyone to look at what they're spending very carefully," Berardi said. "We need to ensure we're still able to provide the necessary imagery but do so in a more efficient and effective manner."
Eagle Vision is reviewing all current and planned acquisitions to determine if other cost savings are available.
"We are looking at all options, including cost avoidance analyses, to identify further cost reduction opportunities," Berardi said. "Ultimately, these are savings for the taxpayer."
He stressed that the cost savings initiatives would not negatively impact the program office's ability to respond when needed.
"We know how important the capability to provide this imagery is," Berardi said.
Story by Patty Welsh, 66th Air Base Group Public Affairs
* * * * * * * * *
eGlobaltech + USCG—An Awarding Day
A five year contract from the United States Coast Guard (USCG) for program management and technical support services at Coast Guard Headquarters has been awarded to eGlobalTech.
Support services provided by eGlobalTech will include Acquisition Program Management support and Aviation C4ISR Systems Support for the CG-9335 Command, Control, Communication, Computers, Intelligence, Surveillance and Reconnaissance (C4ISR) project offices.
In addition to the C4ISR contract, eGT currently holds two additional Task Orders with the Coast Guard's Aviation Logistics Center in North Carolina in support of aviation systems, engineering, and program management.
Additional information at: http://www.eglobaltech.com.