---

---
SpaceX Is The Recipient Of A Multi-Million $$$ Award From The SDA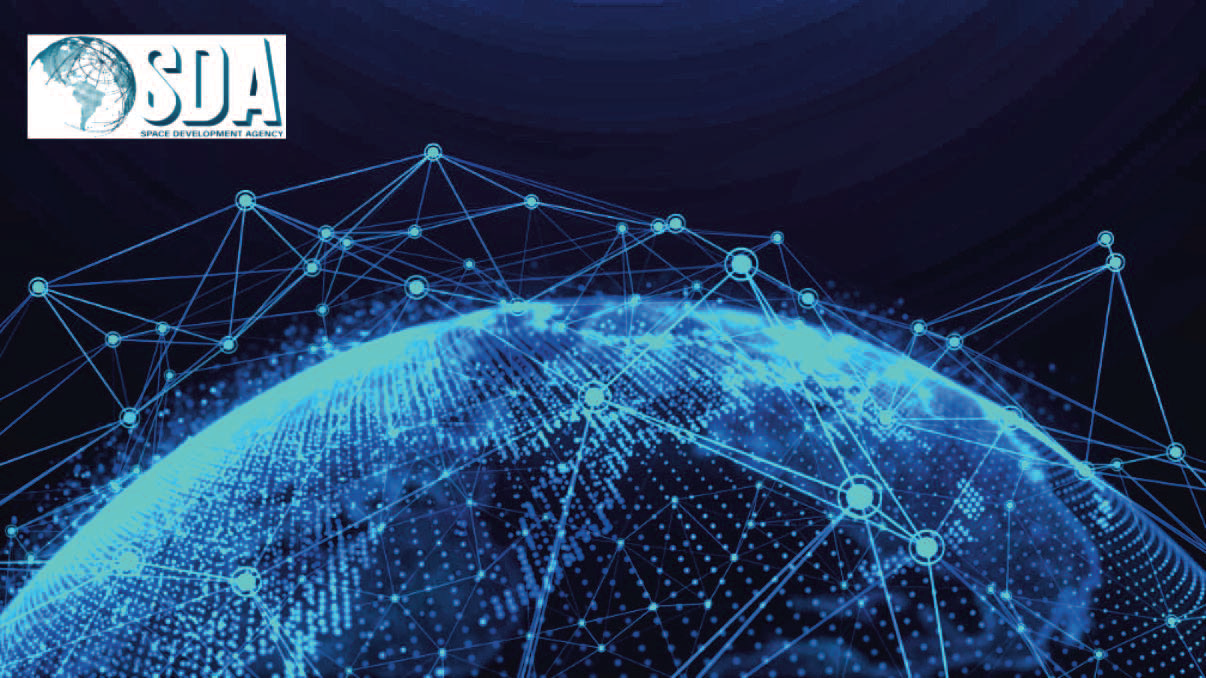 A nearly $155 million award by the U.S. Space Development Agency (SDA) has been made to Space Exploration Technologies Inc. (SpaceX) for launch services from Vandenberg Air Force Base for the agency's Agency's Tranche 0 Transport and Tracking Layer space vehicles.
This award was made based on the Tranche 0 Launch request for proposal (HQ085021R0001) released on October 6, 2020, to which responses were due on November 9, 2020.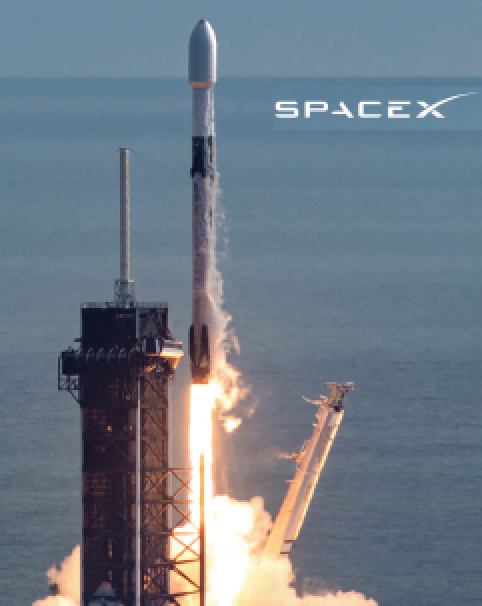 SpaceX will provide standalone launch services via two launches, with the first launch occurring in September of 2022, and the entire constellation on-orbit no later than March 31, 2023.
Work on this contract will be performed in Hawthorne, California; Vandenberg AFB, California; and McGregor, Texas. Fiscal 2020 and 2021 defense-wide research, development, test and evaluation funds will be obligated at the time of award.
`The Space Development Agency, Washington, D.C., is the contracting activity (HQ085021C0005).
---
NASA's Landsat-9 USSF Developed ESPA EFS Passes Design Status Review 3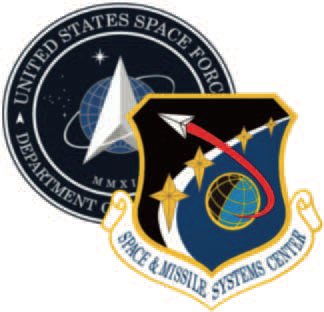 The combined Landsat-9 Evolved Expendable Launch Vehicle Secondary Payload Adapter (ESPA) Flight System (EFS) team recently passed a major program milestone for NASA, known as Design Status Review 3.
After a detailed assessment between NASA and the mission partners addressing safety aspects for the range and a "Do No Harm" assessment to the anchor satellite vehicle, the Landsat-9 EFS completed its third and final design review on December 15 and was deemed ready to proceed to the final stages of integration.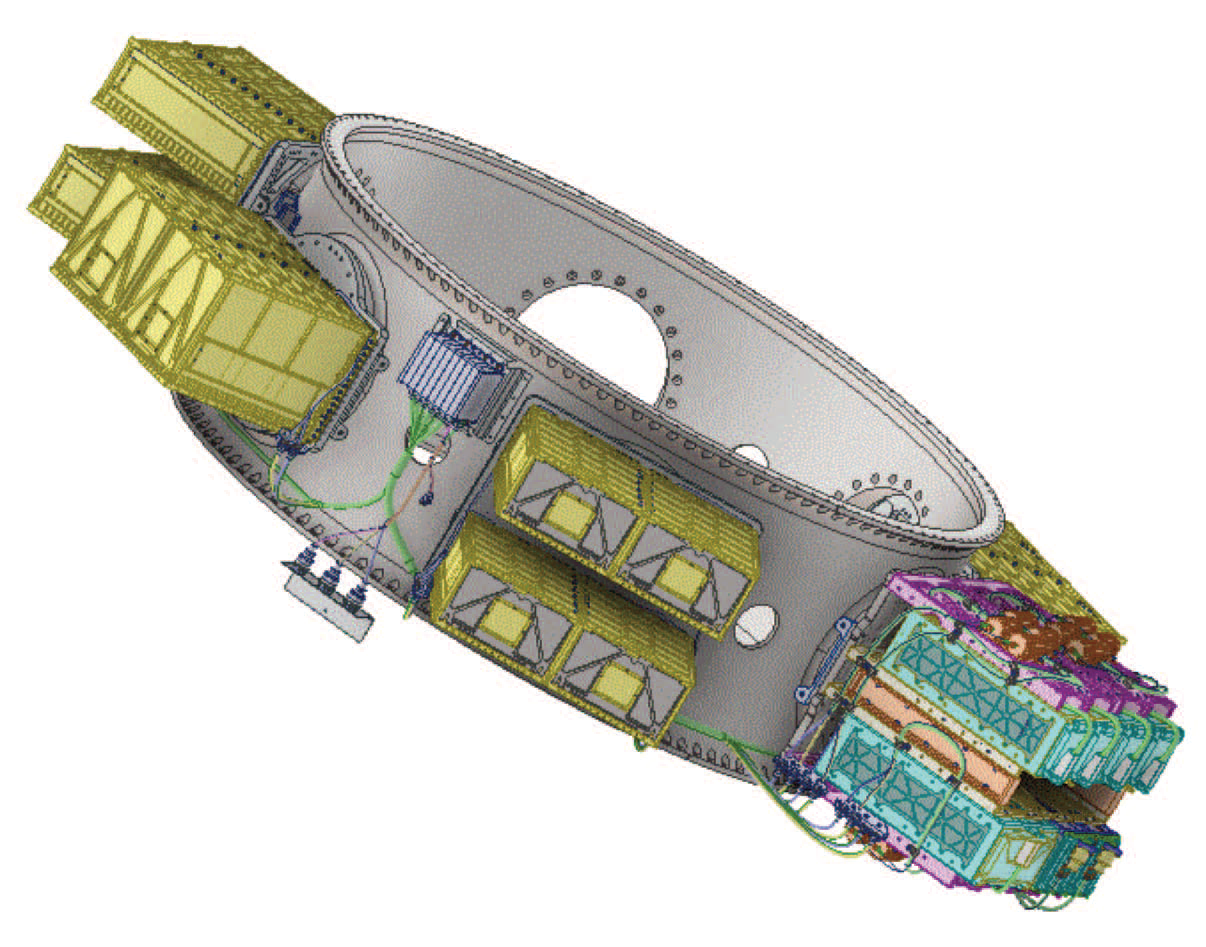 Landsat9 EFS. Image is courtesy
of USSF SMC MMO.
The U.S. Space Force-developed EFS will fly with NASA's Landsat-9 Earth observation satellite and carry up to 18 critical National Security Space and Civil multi-manifest satellite vehicles that will be deployed independently of the anchor satellite; maximizing the value of the launch. The MMO originally designed the EFS to fly only mass simulators as a proof of concept, but has advanced the mission profile to reflect the demand for on-orbit capability.
The joint effort is a NASA Goddard Spaceflight Center (GSFC) activity, funded and manifested by SMC's MMO, located at Los Angeles Air Force Base in El Segundo, California.


Landsat9 EFS. Image is courtesy of USSF SMC MMO.
The next major milestone for the Landsat-9 EFS will be the integration and encapsulation of the Landsat-9 satellite vehicle. The NASA mission is scheduled to launch from Vandenberg Air Force Base in northern Santa Barbara County on United Launch Alliance's Atlas V 401 launch vehicle in September 2021.
"The U.S. Space Force is utilizing our Mission Manifest Office's flexibility and efficiency to help our NASA partner make seamless manifest changes to a previously-planned mission," said Colonel Robert Bongiovi, Director of the Space and Missile Systems Center's Launch Enterprise. "This effort underscores MMO's ability to understand its customer and mission partner's programs and provide late-stage solutions for evolving capability needs."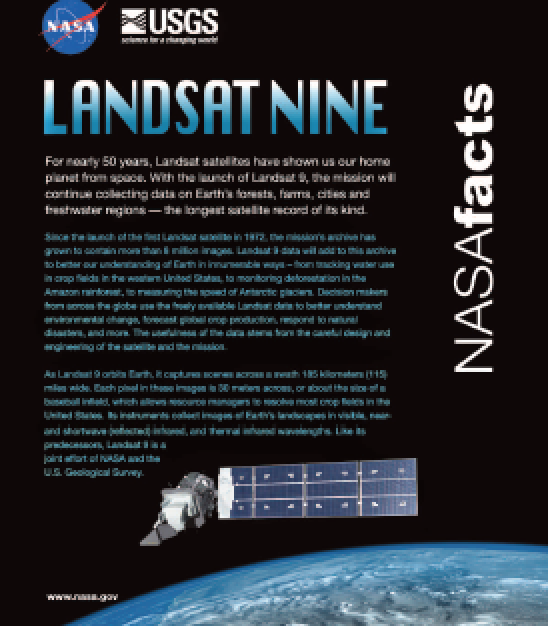 "Facilitating the ability to make flexible mission sets during the Landsat-9 launch campaign demonstrates one of many things the MMO excels at," said Colonel Brad Walker, Chief of the National Security Space Launch Procurement Division at SMC.
"The EFS highlights the Space Force's commitment to innovative mission manifest solutions that deliver critical capabilities to support the warfighter and advance science and technology resources for NASA. Our partnership between NASA/GSFC and the USSF/MMO provides a unique opportunity to exercise both agencies' strategic vision, creativity and individual skills."
The Mission Manifest Office is part of SMC's Launch Enterprise and is blazing a path for innovation in the space warfighting domain while continuing the SMC tradition of innovation in space. The MMO was established to provide a "one-stop" shop for the implementation of a routine, repeatable and reliable process for the multi-manifesting of U.S. Government and USG-sponsored payloads. The mission of the MMO is to use launch vehicle (LV) performance to maximize on-orbit capability. The MMO identifies DOD/Intelligence Community / Civil launch opportunities to enable and execute multi-mission manifesting mission design and late-stage additions and changes. The office provides agile and innovative solutions to increase launch opportunities for National Security Space (NSS) payloads in support of space warfighting construct and Launch Service Delivery Order objectives.
---
Raytheon I&S Blackjack Sensor Passes Major Milestone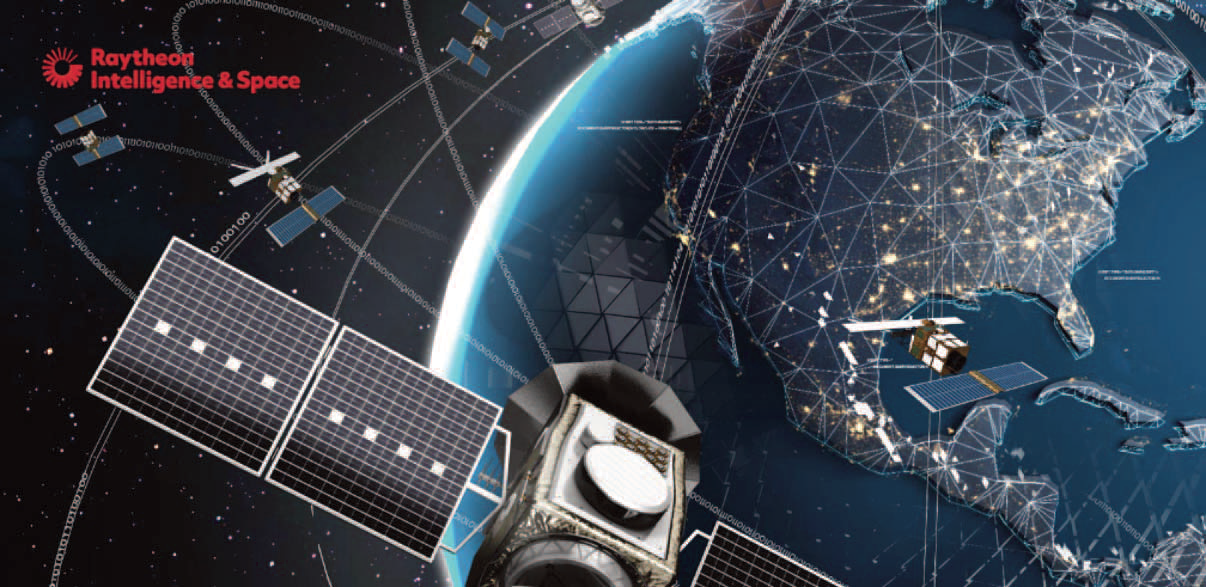 Raytheon Intelligence & Space's sensor payload for the Defense Advanced Research Projects Agency's Blackjack program passed critical design review (CDR) on schedule.
Blackjack is an LEO satellite constellation program that aims to develop and demonstrate the critical elements for persistent global coverage against a range of advanced threats.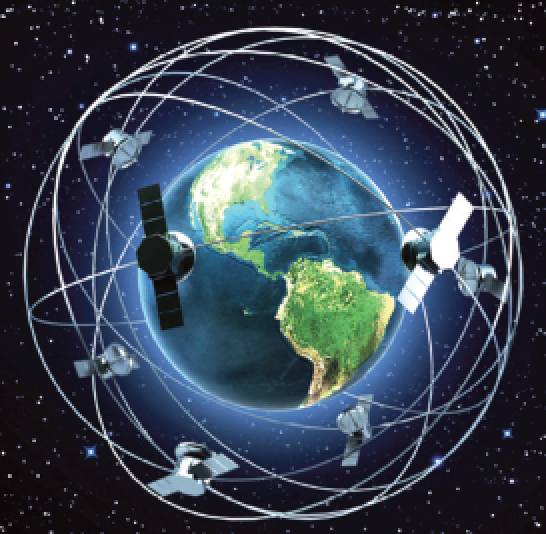 During critical design review, the team demonstrated that vital sensor components – focal plane, cryocooler, telescope and electronics – are already in fabrication, which significantly reduces schedule risk.
The team also provided updated sensor analysis, which dictates optimal performance parameters for missions, like orbit and type of mission. It showed that the Blackjack objective constellation can deliver persistent overhead access to any point in the world with a high degree of fidelity.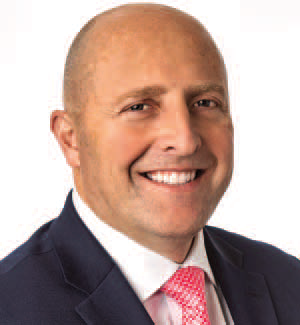 Dave Broadbent
RI&S will continue to reduce integration timelines for rapid deployment, engaging with major subcontractors to be ready for production. RI&S is on contract to deliver two prototype sensor payloads and to support the systems integrator for integration with the Pit Boss mission management system and the space vehicle. It also includes launch campaign support and the on-orbit demonstration.
"Our Blackjack design has required little change throughout reviews," said Dave Broadbent, VP and COO for Space & C2 Systems at RI&S. "That design stability as well as procurement and integration of parts has been key to meeting DARPA's rapid delivery schedule."
---
Machine Learning Opportunity for Global Weather Radar
The USAF's 557th Weather Wing is engaged on ongoing development efforts to leverage machine learning for a weather radar depiction across the globe, designated the Global Synthetic Weather Radar.
"Radar data is extremely valuable environmental intelligence as it offers both operators and meteorologists insight into the state of the atmosphere," said Chris Finnigsmier, 557th WW's technical director. "Unfortunately, radar images are limited to areas adjacent to physical radar systems and thus unavailable across vast swaths of the planet."
Research and development on the GSWR started when the Massachusetts Institute of Technology's Lincoln Laboratory combined weather data from existing sources and applied machine-learning techniques to create synthetic radar-like mosaics in areas just offshore of the continental United States with no radar coverage.
US Air Force leaders recognized the potential of these efforts, especially in high interest areas outside the continental U.S., and sponsored MIT/LL to produce global radar-like mosaics.
The 557th WW's high-resolution weather model, combined with satellite data from U.S. and allied sources, along with commercial global lightning data, feed the GSWR's ability to conduct machine learning model training against actual precipitation data that has been collected by NASA.
If proven to be operationally viable, the 28th Operational Weather Squadron, located at Shaw Air Force Base in South Carolina stands to benefit greatly from this capability.
The 28th OWS is responsible for characterizing the weather environment for the Middle East theater, a part of the world where there is very little weather radar capabilities.
"The 28th OWS, not unlike our fellow overseas-focused environmental intelligence squadrons, is challenged in having enough reliable data to craft the risk-based intelligence necessary to deliver decision-makers high-confidence assessments," said Major Andrew Williams, 28th OWS Commander.
He continued, "(The 28th OWS) directly supports a strategic theater involved in multiple National Defense Strategy priorities, often with minimal verifiable data."
The 28th OWS relies on the experience of its forecasters to overcome reliable data shortfalls.
"The 28th's mission capability would be enhanced by having the capability of synthetic radar to increase the confidence of our short-range assessments over areas of interest in the (U.S. Central Command) area of responsibility," Williams said.
He added, "As the theater continues to deal with violent extremism and countering malign influence, a GWSR enhanced through machine learning can help overcome these data gaps to maximize global operations."
The 1st Weather Group is scheduled to conduct an initial assessment of GSWR's operational capability, with feedback anticipated to go directly to MIT/LL developers and eventually inform Air Force Materiel Command and Air Combat Command whether it's operationally feasible and ready for an operational test and evaluation. The Air Force Weather Systems operational test unit, 2nd Combat Weather Systems Squadron, also in the 557th WW, will lead the operational test once GSWR matures to that point.
If a 2nd CWSS-led operational test and operational utility evaluation prove this capability to be operationally feasible, this ML breakthrough for weather radar is an opportunity to fill the void across vast swaths of data-sparse regions in which U.S. air, space, land and sea forces operate.
Article by David R. Hopper, 55th Wing Public Affairs, with contributions by Paul Shirk
---