Full mobile ISR realized via Spacecom and Get Sat satcom tech
Spacecom (Tel Aviv Stock Exchange: SCC), the operator of the AMOS satellite fleet, and Get SAT, a producer of small, lightweight SATCOM terminals for airborne, ground, and maritime applications, have revealed that using AMOS-17's steerable Ka-band HTS beams and Get SAT's miniaturized Micro-SAT SATCOM terminals have resulted in full, mobile broadband, SATCOM capabilities for ISR (Intelligence, Surveillance and Reconnaissance) applications.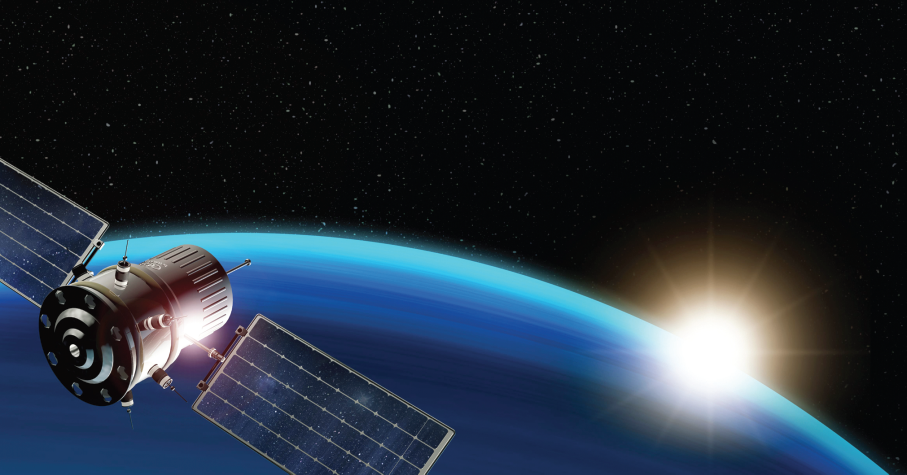 Enabled by AMOS-17's powerful Ka-band HTS beams and extremely small terminals at both ends, the team created a small footprint, high capacity, true tactical solution for deployed units.
Get SAT's micronized efficient Micro-SAT terminal demonstrated a return channel of more than 10 Mbps, thereby offering breakthrough SWaP (Size, Weight and Power) for broadband communications required by various ISR sensors.
By using a transportable 1.2 meter, Ka-band hub and the capabilities of Spacecom's AMOS-17 digital payload, the team created an ideal configuration for Communications On-The-Move (COTM) applications in the Middle East, Africa, Europe and Asia.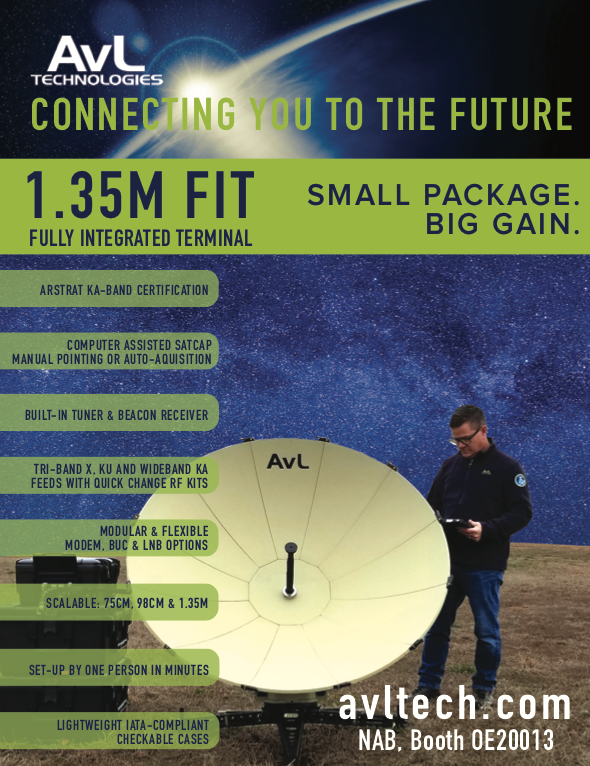 Kfir Benjamin, Get SAT CEO, said that this news is incredible for a market that is starved for secure, nimble, mobile ISR. Get SAT's SWaP goes above and beyond current offerings. With AMOS-17's steerable Ka-band HTS beams, Get SAT's miniaturized terminals produce extremely effective transmission and reception via a single small antenna. No longer does one have to seek miniaturized terminals for secure and reliable high data rates for tactical units using mobile platforms: Get SAT has them.
Get SAT offers highly versatile, mobile solutions for applications requiring small terminals. Based on the firm's patented InterFLAT panel antenna, a miniaturized interlaced antenna combining both receive and transmit elements on one panel, and fast-tracking technologies, Get SAT's micronized terminals establish a new generation of standards for lightweight, small-sized and low power consumption communication devices for on-the-move applications.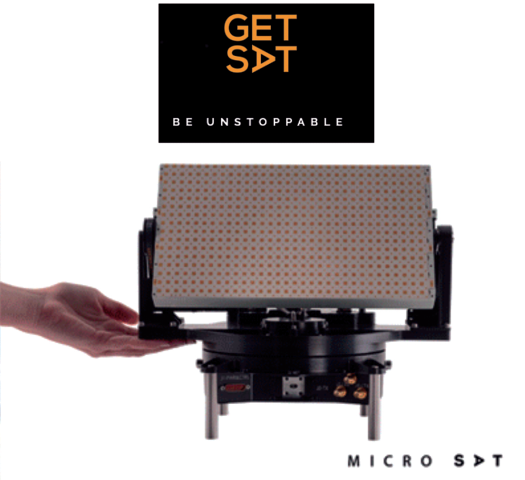 AMOS-17's digital payload capabilities offer extensive C-band HTS coverage, regional Ku-Band and steerable Ka-band HTS beams that can be combined to maximize throughput and efficiency. The satellite's unique tri-band digital payload offers secure and resilient SATCOM solutions over major areas of interest.
According to Eran Shapiro, Director of Business and Technology Ventures at Spacecom, the test's amazing results demonstrate how AMOS-17's payload performance, advanced flexible digital processor platform and optimal location at 17°E add value and open new opportunities for mobile ISR users. Get SAT's micronized terminals are changing the mobile broadband communications landscape.
When coupled with AMOS-17, Spacecom brings new vectors of flexibility and possibilities to commercial and government markets, while opening new markets.
---
SpaceBridge delivers border security program to South America
SpaceBridge Inc. has delivered to a principal South American defense entity a geographically redundant Military Satellite Communication Network System for the largest border security program in South America.
SpaceBridge was selected and delivered to the Communications and Electronic Warfare Command of the South American army, geographically redundant satellite communications (SATCOM) platforms.
The delivered network incorporates SpaceBridge's ASAT™ VSAT platform for Satellite Broadband Multi-service applications, including WaveSwitch™ multi-waveform switching technology, the company's adaptive waveform optimization for fixed and mobile SATCOM solutions for enabling various mission critical entities to operate tactical applications in real time.
WaveSwitch™, the dynamic access scheme, enables on-the-fly switching between various SCPC and MF-TDMA waveforms based on the running applications and set up triggers. All this is aimed by means of a distinctive technology that is in line with directives of the country's national defense strategy.
David Gelerman, President and CEO at SpaceBridge Inc., said that the company has a proven track record in providing five nines (99.999% availability) VSAT communication equipment to key defence agencies in deployments around the globe for mission critical applications. SpaceBridge is pleased to deliver the most advanced VSAT platform that provides a superior end-to-end satellite solution, with size weight and power ("SWaP") in compliance with restrictive military standards, saving OPEX for the government and military customers
---
Orbit Logic dealt into DARPA's Blackjack team
Orbit Logic has announced that the company is a member of the Scientific Systems Company, Inc. (SSCI), the Defense Advanced Research Projects Agency (DARPA) Blackjack Pit Boss team.
The DARPA Blackjack program aims to demonstrate the capabilities of a Proliferated Low Earth Orbit (P-LEO) system through a variety of on-orbit experiments using 20, low-cost smallsats, each carrying payloads relevant to select military missions.
Pit Boss is the computing and encryption hardware and modular software element of Blackjack that is intended to enable Tasking, Collection, Processing, Exploitation, and Dissemination (TCPED) to occur autonomously on-orbit within the P-LEO constellation at mission speed.
Orbit Logic is contributing software and engineering services for both ground software and flight software portions of SSCI's Pit Boss solution.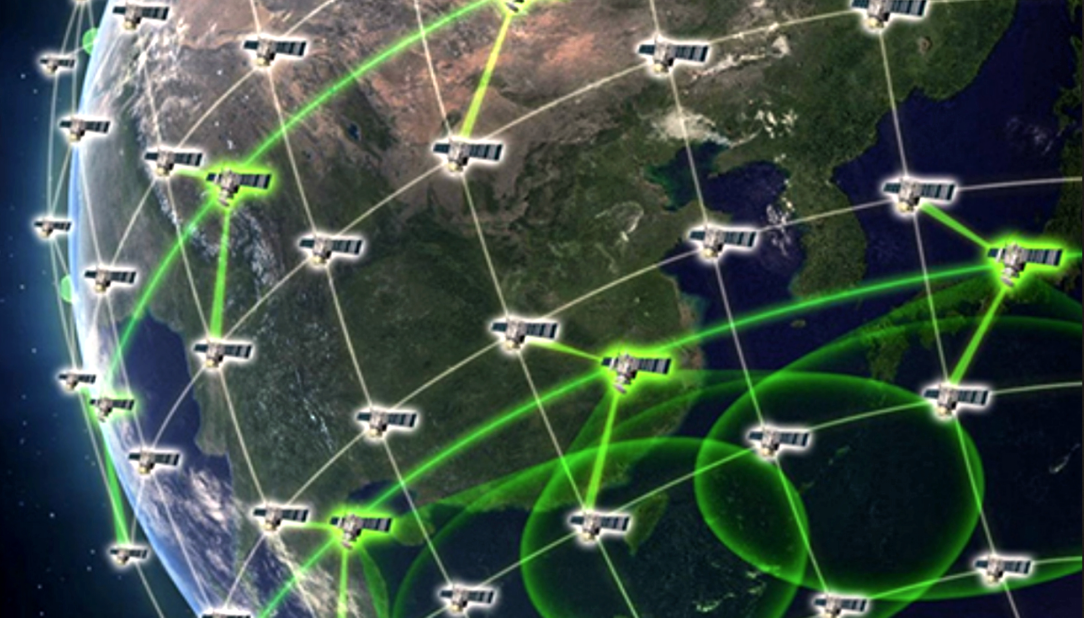 Orbit Logic will provide space system autonomy software expertise to the SSCI team with knowledge derived from development of their Autonomous Planning System (APS) flight software and SpyMeSat ground software.
APS enables autonomous onboard planning and re-planning in response to data requests and events, including coordination between satellites.
Orbit Logic's SpyMeSat is a commercially available mobile app that enables users with the ability to browse and request commercial imagery data products and request new imagery tasks, while providing situational awareness of all on-orbit assets.
SSCI VP of Research and Development, Dr. Owen Brown, said that the company is incredibly fortunate to have Orbit Logic as a part of the team. Their proven space software products and innovative, highly experienced engineering staff are vital assets for the firm's development of a complex, first of its kind, autonomy system for satellite constellations.
---
Laser Comms a reality from General Atomics aeronautical systems
General Atomics Aeronautical Systems, Inc. has successfully ground tested their Airborne Laser Communication System (ALCoS) by establishing a link with a GEO satellite.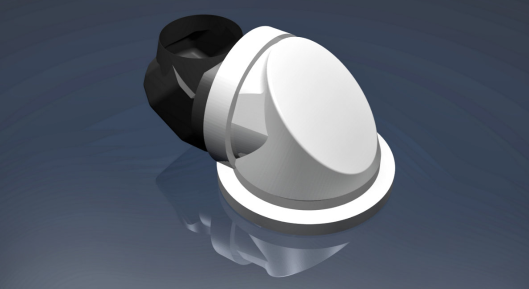 GA-ASI conducted the test with Tesat-Spacecom (TESAT), using their GEO Laser Communication Terminal (LCT), the LCT 135. This was the first demonstration of an air-to-space lasercom system with Size, Weight and Power (SWAP) that is compatible with a Medium-altitude, Long-endurance (MALE) Remotely Piloted Aircraft (RPA).
GA-ASI tested the ALCoS from an optical observatory located on Tenerife in the Canary Islands and closed link with Tesat's LCT 135 terminal onboard the GEO satellite Alphasat. The test successfully demonstrated acquisition and tracking, and sufficient power to close the link with the LCT 135. GA-ASI is completing the development of the flight system for use on a GA-ASI-produced MQ-9 RPA.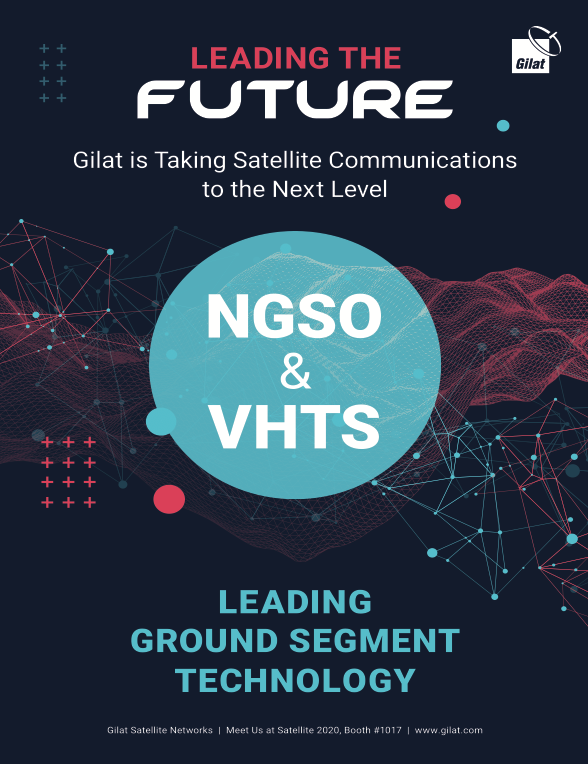 ALCoS is the result of a five-year, GA-ASI-funded effort to deliver Low Probability of Intercept (LPI), Low Probability of Detect (LPD) communications link to the MQ-9.
With 300 times the data carrying capacity of conventional RF SATCOM systems, ALCOS will be able to operate as a gateway to the Joint Aerial Network for forward-deployed forces.
The system has the capability to work in two optical wavelengths, 1064nm and 1550nm. TESAT brings more than 12 years of experience with deployed lasercom systems for space. TESAT's LCT 135 terminals are currently in use on seven satellites on orbit. These LCTs make more than 60 satellite-to-satellite links over a distance of 45,000 km. per day and have logged more than 30,000 links total.
---
Successful test of methane engine by AFRL and NASA
The U.S. Air Force Research Laboratory, NASA's Space Technology Mission Directorate and Masten Space Systems Inc. have successfully tested a liquid methane rocket engine, the first of its kind tested at AFRL.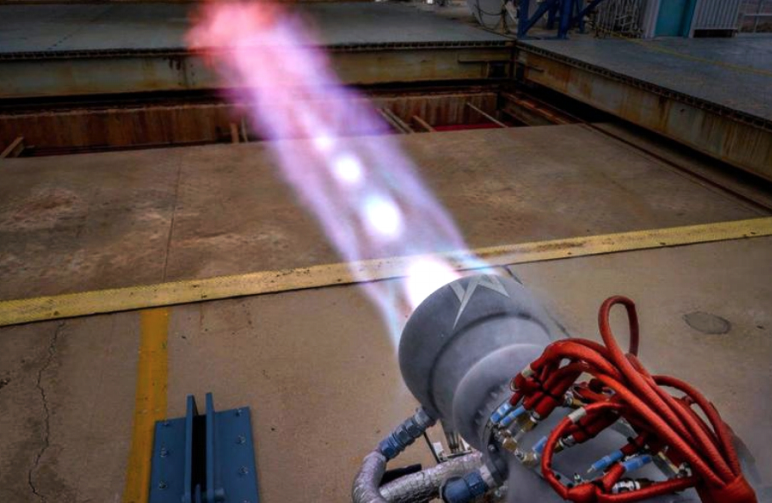 The Masten 25k lbf thrust Broadsword rocket engine.
Photo/Matthew Kuhns.
AFRL and Masten signed a Cooperative Research and Development Agreement in December of 2018. The agreement enabled Masten to test the Broadsword 25K engine at AFRL's rocket testing facility at Edwards Air Force Base in Test Area 1-125 and to complete NASA's Tipping Point contract requirement of a ten second hot fire test.
The Broadsword 25K engine required a large supply of high-pressure gaseous nitrogen to pressure feed their engine. AFRL's Aerospace Systems Directorate and their Rocket Propulsion Division at Edwards AFB has the capability at Test Area 1-125 to deliver a large supply of high-pressure gaseous nitrogen.
The hot fire campaign started in July 2019 with four hot fire tests before the final test of 10 seconds of combustion. These hot fire tests validated the tune ignition and start-up transients of the engine.
The culmination of testing ended on December 10, 2019 when Masten completed their Broadsword 25K engine test of 10 seconds of steady state combustion. The success of these hot fire tests validated Broadsword's startup transient and steady state performance with the new technology developed under the Tipping Point program.
"Working on the 25K Broadsword Tipping Point has been a wonderful project," said Matthew Kuhns, Chief Engineer at Masten Space Systems and principle investigator on Tipping Point. "The successful hot fire testing paves the way for exciting new high performance rocket engine designs," he added.
"The Rocket Propulsion Division is leveraging our existing research and development test capabilities by partnering with new and non-traditional defense contractors in order to accelerate speed of discovery," said Julie Carlile, deputy chief, Rocket Propulsion Division. "Collaborating with Masten provided this opportunity utilizing our established propulsion testing infrastructure to assist the commercial space sector's emerging small launch capabilities and lunar science missions," she said.
The Tipping Point public-private partnership is an innovative way NASA helps industry develop promising space technologies that could benefit future commercial and government missions.
Masten was founded by CTO David Masten in 2004 and is located in Mojave, California. Masten's main focus is "enabling space transportation and reliable planetary landers for the Earth, Moon, Mars, and beyond. We are a passionate company of inventors, creators and builders with goals that include landing our own vehicle on the moon," according to the company website.
NASA's Space Technology Mission Directorate, which invests in and develops transformative space technologies to enable future missions, selected Masten for a Tipping Point award to mature the M10A 25,000 lbf liquid oxygen/methane Broadsword Engine in 2017.
NASA Tipping Point contracts are awarded to companies with technologies that are on the verge of maturation and are likely to benefit both NASA and the commercial space market.
The AFRL Rocket Lab at Edwards AFB has played a key role in advancing rocket engine technologies for the nation since 1952. AFRL has been a prominent player in nearly every liquid rocket engine developed and flown by the United States. This testing is a trailblazer for future liquid methane engine tests and partnerships among the commercial rocket industries.
---