---
Algorithmia Selected for Use by Raytheon Technologies
Algorithmia has been selected by Raytheon Intelligence & Space, a Raytheon Technologies (NYSE: RTX) business to support the team's development of the U.S. Army's Tactical Intelligence Targeting Access Node (TITAN) program. TITAN is a tactical ground station that finds and tracks threats to support long-range precision targeting.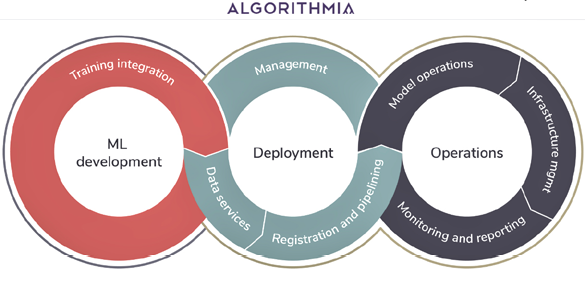 Algorithmia, along with other leaders in AI and ML, will enable Raytheon Technologies TITAN team to deliver easily digestible data to Army operators. TITAN will ingest data from space and high-altitude, aerial and terrestrial sensors to provide targetable data to defense systems. It also provides multi-source intelligence support to targeting, and situational awareness and understanding for commanders.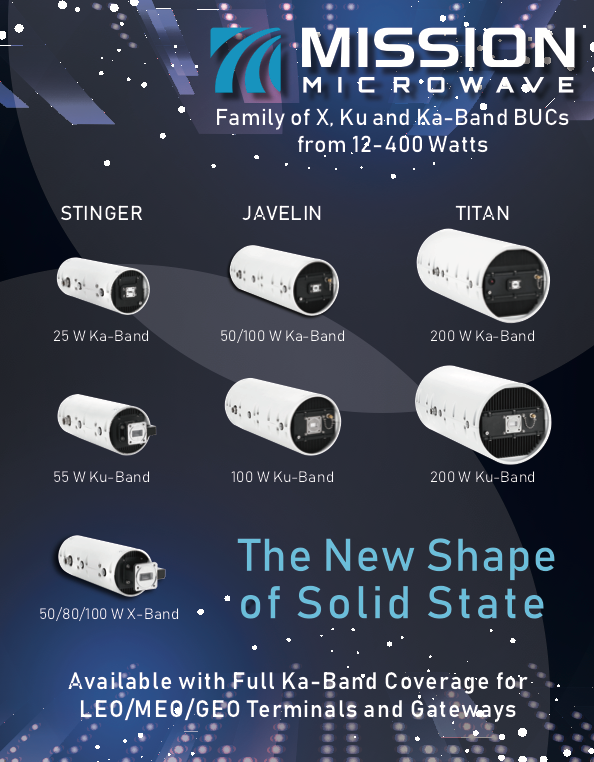 Algorithmia's MLOps platform has been used by more than 130,000 data scientists in a wide range of organizations. The company's customers include large and mid-size enterprises, Fortune 500 companies, the United Nations and multiple government intelligence agencies. The company's momentum is a product of growing interest in AI-based applications and the need organizations have to efficiently manage cost and security for machine learning models.

Diego Oppenheimer, CEO of Algorithmia said, "Our platform streamlines the deployment of machine learning models into production while providing important oversight, including review for ethical standards, to ensure models operate when and how they should, which makes Algorithmia a natural fit for operate when and how sensitive applications.
---
Maxar Supporting Australia's Nat'l Security With Hirez Satellite Imagery + 3D Data
Maxar Technologies (NYSE:MAXR) (TSX:MAXR) has delivered 3D data products and high-resolution satellite imagery to the Australian Department of Defence under recent multimillion- dollar contracts. Maxar's 3D data suite — created from the company's highly accurate satellite imagery—enhances situational awareness and decision-making for military applications. The 3D data suite includes a 3D Surface Model, which provides a high-fidelity, positionally accurate and photo realistic view of terrain and surface features and textures.

The suite's Digital Terrain Model product is a bare Earth elevation data layer generated with fully automated processing and delivered at speeds far beyond traditional technologies. The Maxar 3D Surface Model is delivered in a native data format, designed for efficient storage and streaming of large datasets.
The data format has built-in security measures, such as tampering control. The system is built for integration or stand-alone use, providing geospatial exploitation capabilities to existing systems. With these latest contracts, Australia—a key U.S. ally and member of the Five Eyes intelligence alliance—demonstrates the increased adoption of commercial satellite imagery and derived data products for critical national defense and intelligence missions.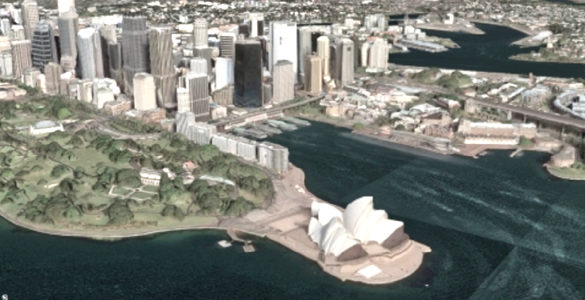 The Australian Department of Defence has been a Maxar Direct Access Program partner since 2018, with the ability to directly task and download satellite imagery from Maxar's current constellation in real-time to its ground station.
"Maxar's high-resolution 3D data and satellite imagery are integral for high-confidence mapping, planning and operational support, which can help end users make better decisions and save lives, resources and time," said Tony Frazier, Maxar's Executive Vice President of Global Field Operations. "Maxar is proud to expand our partnership with the Australian Department of Defence by providing our newest 3D data products."
---
Kymeta Awarded A $950 Million IDIQ Contract For JADC2 Comms Support
Kymeta has been awarded a $950 million ceiling, Indefinite-Delivery/ Indefinite-Quantity (IDIQ) contract for the maturation, demonstration and proliferation of capability across platforms and domains, leveraging open systems design, modern software and algorithm development in order to enable Joint All Domain Command and Control (JADC2).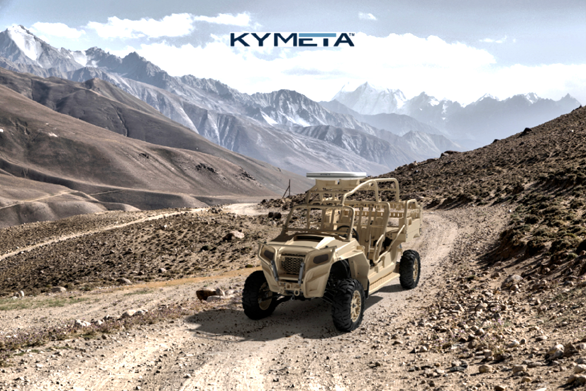 The contract is part of a multiple award multi-level security effort to provide development and operation of systems as a unified force across all domains (air, land, sea, space, cyber, and electromagnetic spectrum) in an open architecture family of systems that enables capabilities via multiple integrated platforms.
Kymeta's next-generation solutions, including the Kymeta™ u8 terminal and Kymeta Connect™ connectivity services, offer seamless and uninterrupted mobile satellite-cellular and is designed to meet the needs of defense agencies, government, public safety, and commercial customers around the world.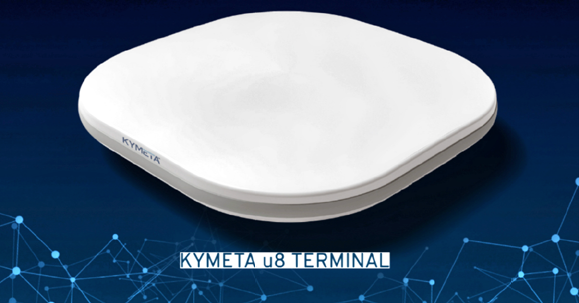 Today, the u8 is the only commercially available flat panel antenna that is compatible with LEO and GEO satellite constellations. Kymeta u8 terminals, antennas, and ODUs are easy to set up and acquire service within minutes of installation. The u8 is also available in a transportable configuration called the u8 GO, which is ideal for rapid deployments.
"Kymeta is pleased to participate in the Advanced Battle Management System (ABMS) competitive category for connectivity," said Rob Weitendorf, Vice President, Business Development, Kymeta. "Our advanced technology is proven effective for rapid deployment, offers the highest levels of security and encryption, and is essential for mission critical operations. We are confident in our ability to provide connectivity solutions to U.S. Department of Defense organizations through JADC2."
---
Brazilian Military Awards Comtech Government Solutions With $3.2 Million Follow-On Contract
Comtech Telecommunications Corp. (NASDAQ: CMTL) has announced that during the firm's fourth quarter of fiscal 2021, their Government Solutions segment was awarded a $3.2 million follow-on contract from the Brazilian military to supply additional satellite equipment and services for that nation's Air Traffic Control network.

"We are pleased that this customer continues to deploy our advanced satellite communication solutions to support their critical infrastructure," said Fred Kornberg, Chairman of the Board and Chief Executive Officer of Comtech Telecommunications Corp. "We look forward to continuing to work with the Brazilian military on this and future opportunities."
---
Comtech Xicom's TWTAs Receive Contract For U.S. Military Comms System
Comtech Telecommunications Corp. (NASDAQ: CMTL) has announced that their Santa Clara, California-based subsidiary, Comtech Xicom Technology, Inc., has been awarded a $2.0 million order for rugged, Ka-Band, high power, traveling wave tube amplifiers ("TWTAs") for a U.S. military communications system that provides a secure internet connection to U.S. soldiers without the need for fixed infrastructure.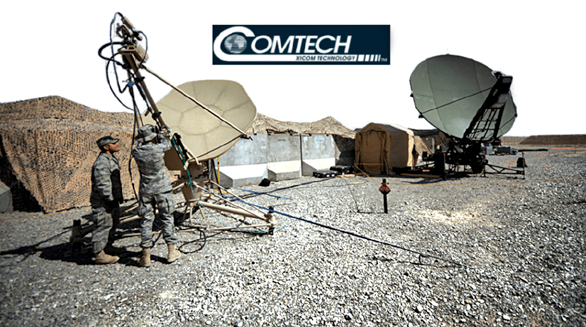 "Comtech Xicom Technology's line of high-power amplifiers ("HPAs") are employed in military communications applications around the globe. From transportable to airborne applications, Xicom leads the way for high-quality, state-of-the-art TWTAs and solid-state power amplifiers ("SSPAs")," said Fred Kornberg, Chairman of the Board and Chief Executive Officer of Comtech Telecommunications Corp. "We are happy to be selected to deliver reliable and high-performance Ka-Band amplifiers."
Comtech Xicom Technology, Inc. manufactures a wide variety of tube-based and solid-state power amplifiers for military and commercial satellite uplink applications. The product range encompasses power levels from 8 W to 3 kW, with frequency coverage in sub-bands within the 2 GHz to 52 GHz spectrum. Amplifiers are available for fixed and ground-based, shipboard and airborne mobile applications.
---
SAIC Awarded U.S.A.F. Contract to Support DoD Combatant Commands
Science Applications International Corp. (NYSE: SAIC) won a new contract with the U.S. Air Force Life Cycle and Management Center, Force Protection Division to help the U.S. Department of Defense Combatant Commands mitigate small unmanned aircraft systems (sUAS) threats and protect U.S. forces.

Under the contract, SAIC will provide a broad range of integrated logistics support and sustainment services necessary to modernize defenses against the rapidly evolving threat of sUAS in the U.S., host nations, and global contingency locations. The single-award contract has a one-year base period of performance with three one-year options, and is worth up to $90 million.
SAIC currently supports the U.S. Army's counter-sUAS programs and will continue its work through this new Air Force Contract.

SAIC technology innovations will be leveraged to enhance the ability to neutralize sUAS threats. SAIC will be primarily responsible for repairing and maintaining counter-sUAS systems, equipment, and software, including help desk support, logistics, corrective and preventative maintenance, training, and supply chain management. The company will also provide innovative ways to modernize systems.
SAIC will provide these services to several Combatant Commands, including Central Command, European Command, Indo-Pacific Command, and Strategic Command., as well as the U.S. Space Force.
"SAIC's past performance with the Army for more than nine years demonstrates our ability to provide the Combatant Commands with a full range of support and sustainment services for modernization of counter-sUAS that will help contain this growing tactical threat," said Michael LaRouche, president of SAIC's National Security and Space sector. "We are incredibly proud and honored to continue this important work."
---
Ovzon Receives Terminal Order From DoD
Ovzon has received a significant $2 million order for satellite terminals directly from the U.S. Department of Defense (U.S. DoD) to be used with Ovzon's industry-leading Satellite-as-a-Service offering — this new order includes both On-The-Move (OTM) terminals for simple integration on mobile platforms, as well as the newly released Ovzon T6 terminal for On-The-Pause (OTP) communications.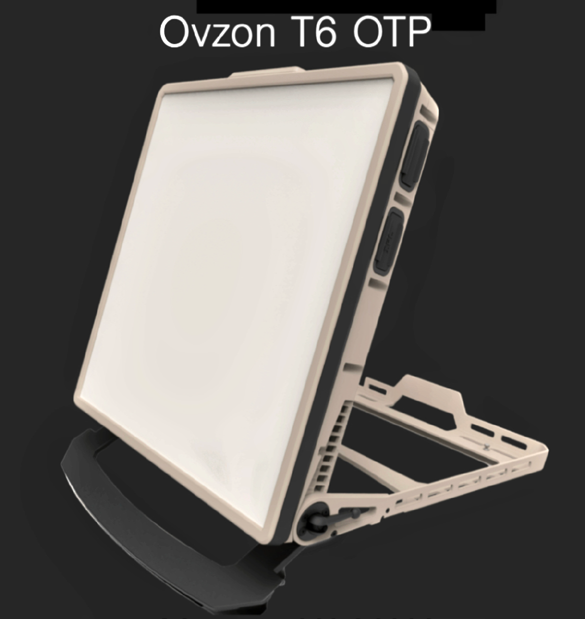 Ovzon's global satellite network enables the highest transmit and receive data rates to and from the smallest terminals. The Ovzon Satellite-as-a-Service offering is engineered to provide unmatched performance and resiliency.
Ovzon's ultra-small OTM and OTP terminals have a successful track record of dependability in the most demanding environments. The all new Ovzon T6 is the world's smallest, lightest, and easiest to use terminal with true broadband capability, providing data rates up to 50 Mbps transmit and 120 Mbps receive.
The rugged design and robust environmental protection provide a compact, fully integrated, solution without sacrificing size, weight and power characteristics. The Ovzon T6's patented, electronically polarized antenna allows an untrained user to adjust for only azimuth and elevation to establish communications in less than two minutes. Weighing only 13.2 lbs, the Ovzon T6's small, lightweight form factor makes it easy to transport to any location.
d"We are excited for this significant direct order from such an important customer, the U.S. DoD. This order confirms the relevance of our technology, the upcoming launch of Ovzon's new satellite, Ovzon 3, and the value of our high-performance global network to the U.S. DoD's global mission," said Per Norén, CEO of Ovzon.
---
Brazilian Military Awards Comtech Government Solutions With $3.2 Million Follow-On Contract

Comtech Telecommunications Corp. (NASDAQ: CMTL) has announced that during the firm's fourth quarter of fiscal 2021, their Government Solutions segment was awarded a $3.2 million follow-on contract from the Brazilian military to supply additional satellite equipment and services for that nation's Air Traffic Control network.
"We are pleased that this customer continues to deploy our advanced satellite communication solutions to support their critical infrastructure," said Fred Kornberg, Chairman of the Board and Chief Executive Officer of Comtech Telecommunications Corp. "We look forward to continuing to work with the Brazilian military on this and future opportunities."
---